Got It Covered: The Towering Artistry of Stefano Cardoselli's 'Walk'
Feb 22, 2022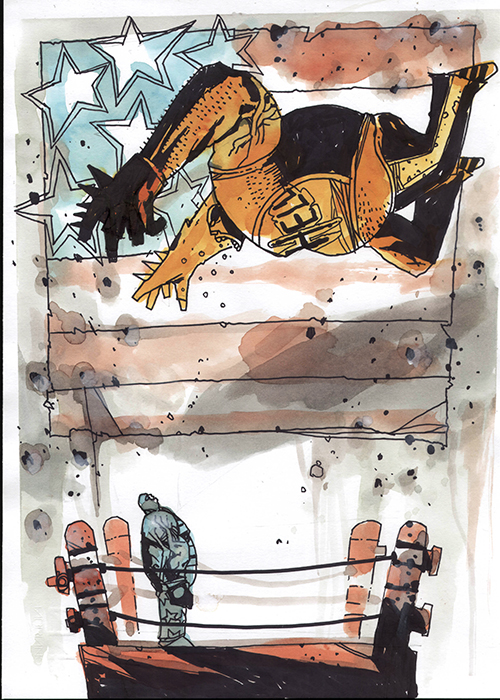 Stefano Cardoselli's art is fiercely expressionistic. A lot of that has to do with the fact that he prefers to be hands-on. "I work mainly by hand, I like to have contact with the materials," Stefano explains. "I try to work on strong contrasts that are a little disharmonious."
There is indeed a palpable emotion to Cardoselli 's work. While modern comic artists go for precision by way of a tablet, Stefano revels in painterly near-abstraction...the jagged proportions…the turbulent drop shadows. It makes his art feel unpredictable, as if the next page is being drawn the moment you turn to it.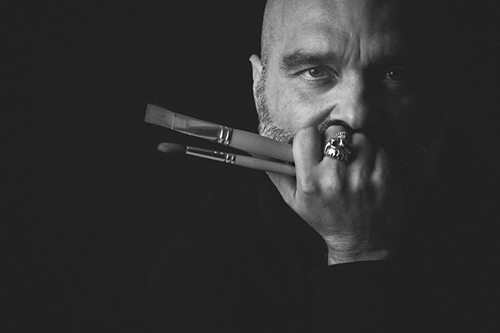 Born in Tuscan, Stefano Cardoselli was introduced early to America's superhero exports. "When I was very young, I was a huge fan of Stan Lee and Steve Ditko's Spider-Man," he says. "As I was growing up, I discovered artists like Moebius, Frank Miller, Geoff Darrow, and Simon Bisley." That particular brand of '80s "comix" coupled nicely with Cardoselli's approaching interest in Neo-Expressionism. With such influences, it's impossible not to feel as if his brutish, hand-painted subjects are trying to intimidate you. You might be correct…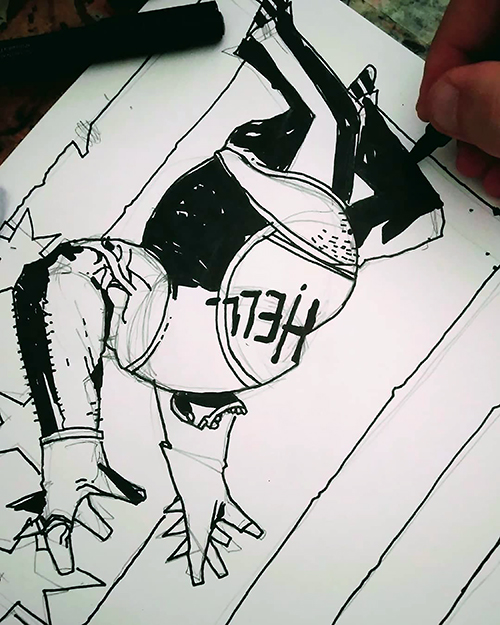 Walk: Total Destruction is Stefano's dystopian vision of reality television (Imagine a Sean McKeever hallucination where pro wrestlers are allowed to commit homicide while the audience at home cheers on). At the center of this "Crash TV" hell is Garrote, a masked monstrosity with revenge on his mind. Garotte enters the show Tower of Justice with the full intent of getting some get back. It's at that point that Stefano makes good on his guarantee that Walk is playing up the ultra-violence. "A great amount of blood and offal shoved through gritted teeth" is what he says fans can expect.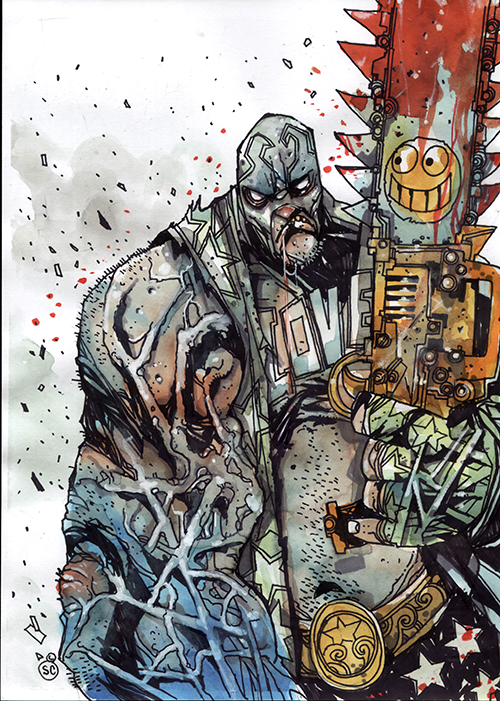 "Tackling a new cover is never easy," Stefano begins. "Garrote from Walk is a giant man full of scars. [He's] wielding chainsaws, but he wrote 'Love' on his chest, and that's what dictates whether the contrast [in his character is] trivial [or] already seen." Cardoselli continues. "Garrote is something more than the usual giant who kills everyone and everything."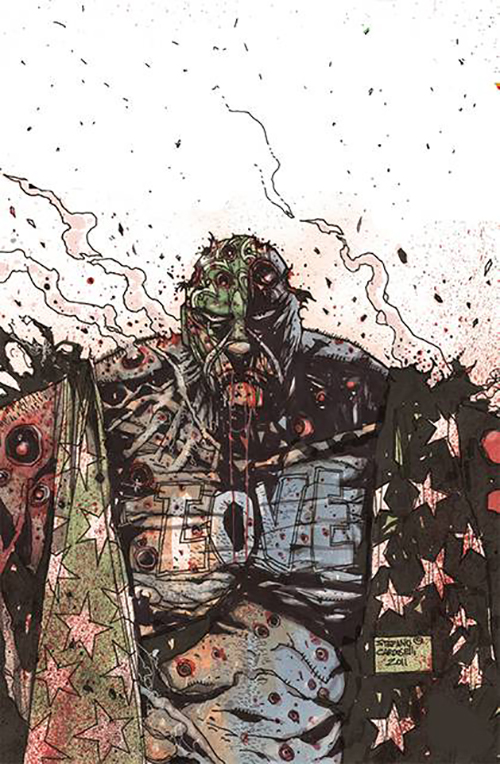 Garrote may have more to offer underneath the mask, but he is most certainly a behemoth on the surface. Featured prominently on both covers to the Walk: Total Destruction one shot, his massive frame takes up so much real estate that the artist opted for a blank backdrop as not to distract from the character's massive physique. "It is certainly challenging to place what would be a very large character in such a small space on the sheet," says Stefano. "I knew I didn't want to do a classic action scene, so I tried to make a sort of customized half-length cover where it would enhance the character's absolutely unrealistic physicality."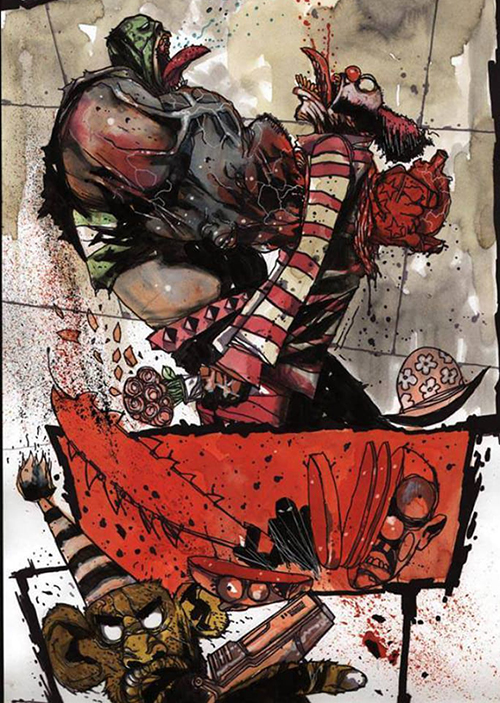 Stefano Cardoselli's energetic, uninhibited style extends to the way he builds stories, as well. Similar to how he prefers to be possessed by inks, watercolors, and acrylics, Stefano opts to discover the plot organically. "One evening, while I was in a pizzeria with some of my friends, I started sketching on a paper napkin. While I was sketching, I saw [Garrote for the first time]. After the sketch, I saw that he was a wrestler. I still had to find his story but I never try to write a story by forcing creativity. I wait patiently for the story to knock on my door."
Walk: Total Destruction (DEC211840) hits comic shops March 2nd from Second Sight Publishing.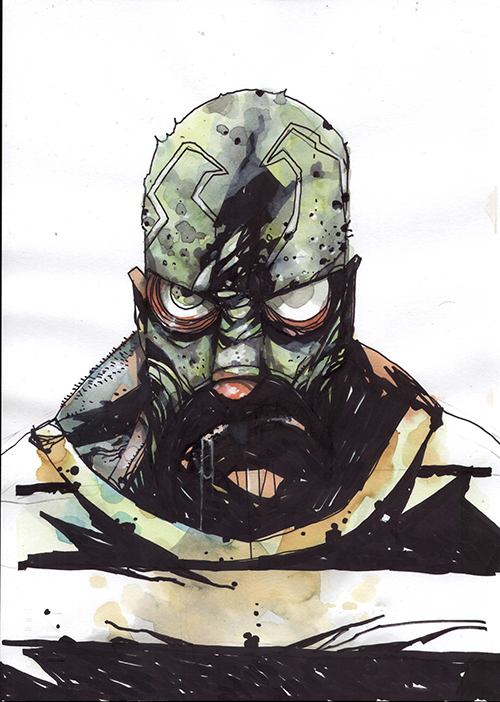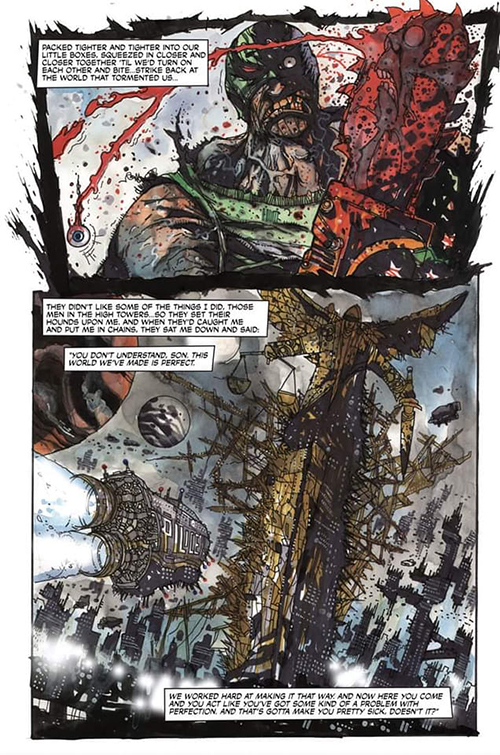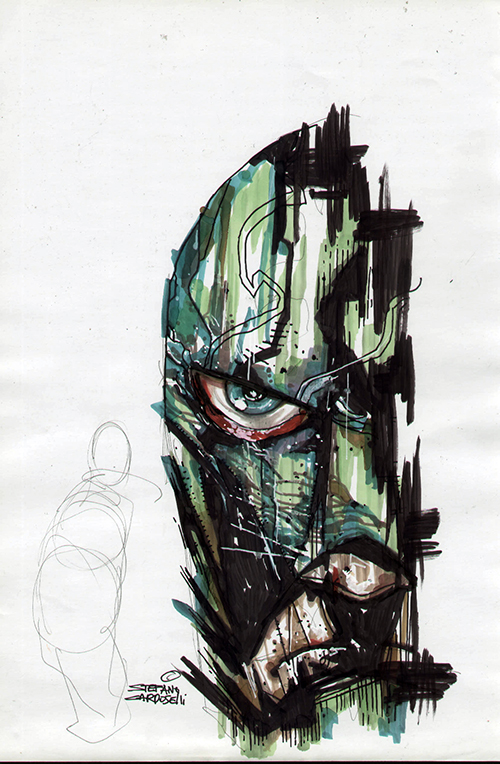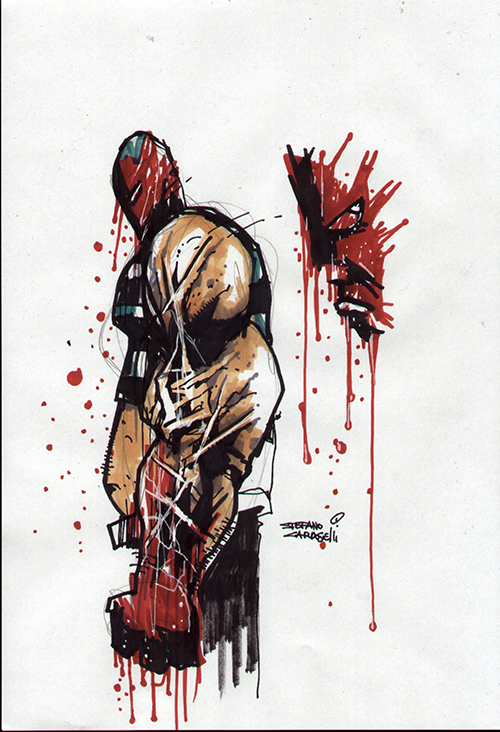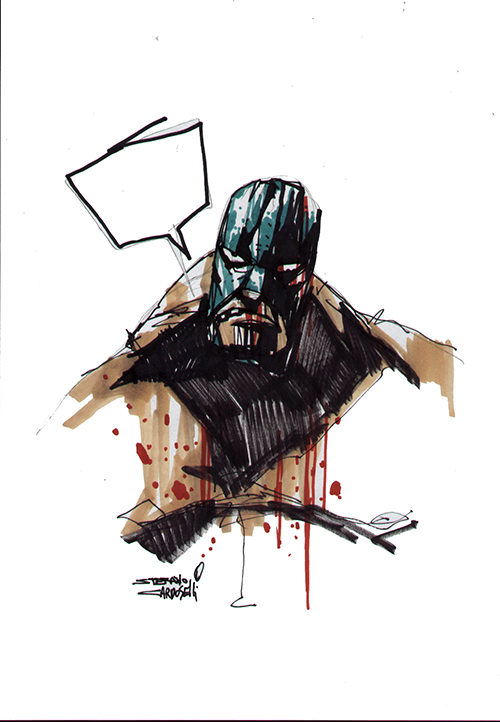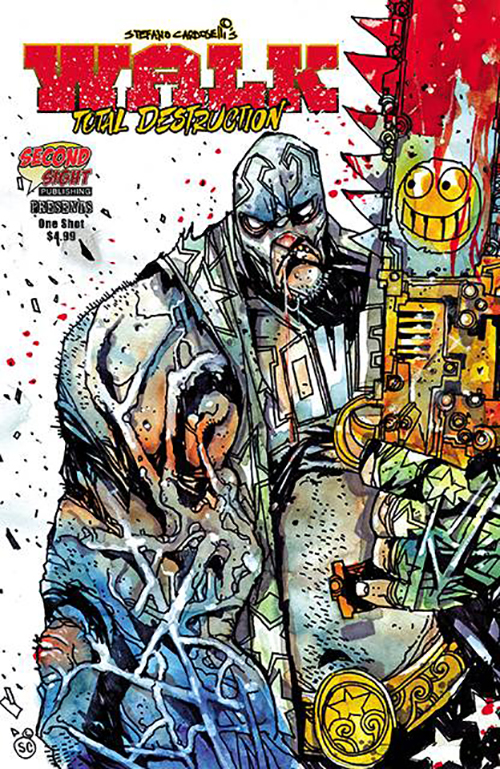 More about Walk: Total Destruction:
INVALID ITEM
INVALID ITEM
****
Troy-Jeffrey Allen is the producer and co-host of PREVIEWSworld Weekly. His comics work includes MF DOOM: All Caps, Public Enemy's Apocalpyse '91, Fight of the Century, the Harvey Award-nominated District Comics, and the Ringo Awards-nominated Magic Bullet.