Hellboy Creator Mike Mignola, iZOMBIE Co-Creator Introduce The British Paranormal Society
Jan 20, 2022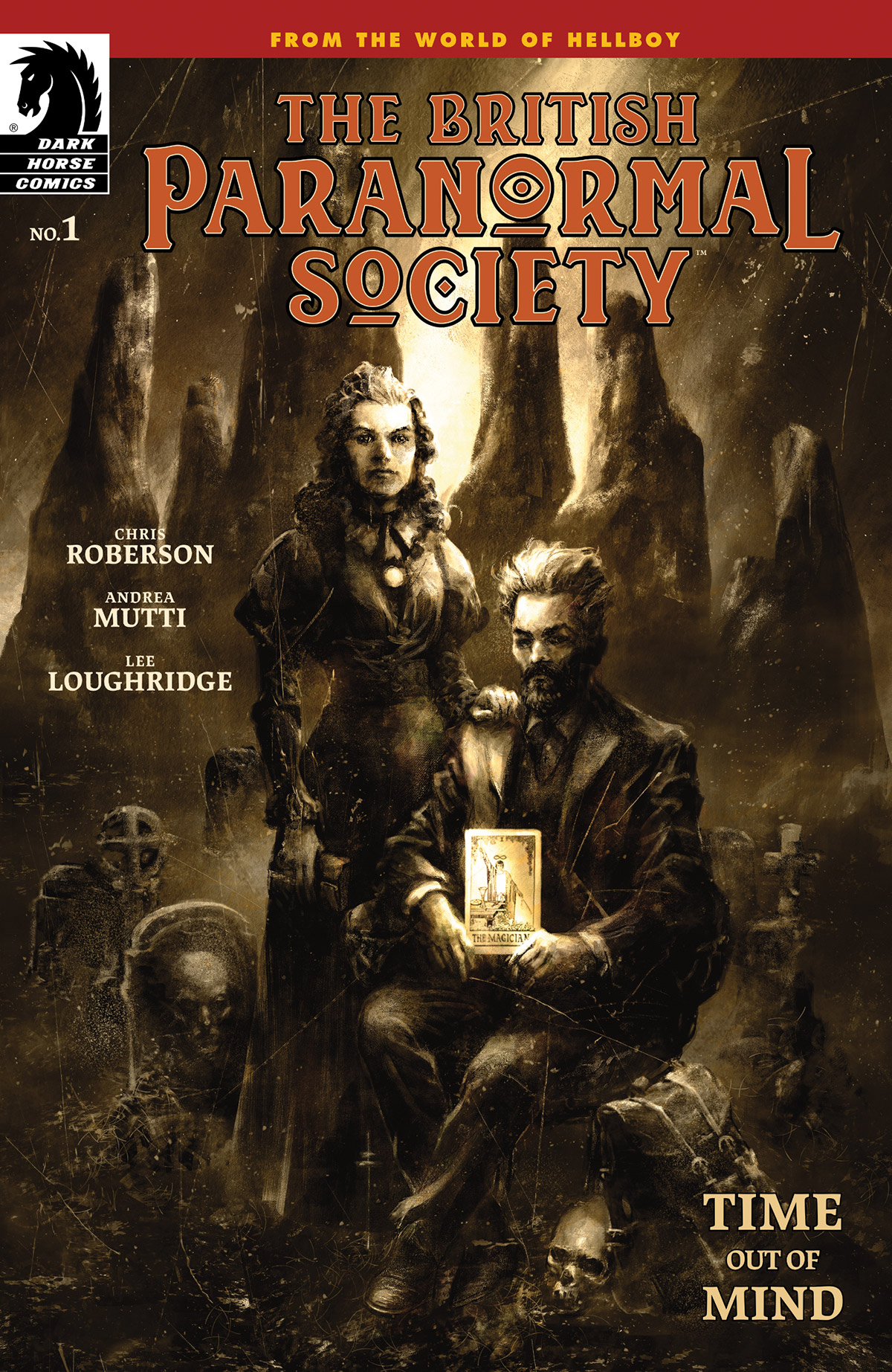 This April, Dark Horse Comics will debut The British Paranormal Society: Time Out of Mind, an all-new four-issue comic book series by legendary Hellboy creator Mike Mignola and bestselling iZombie co-creator Chris Roberson, featuring art by Andrea Mutti and colors by Lee Loughridge. Acclaimed Abe Sapien artist Sebastián Fiumara will provide covers for all four issues of the series, which spins out of the pages of the fan-favorite Witchfinder graphic novels.
"I loved the dynamic between the British Paranormal Society's Simon Bruttenholm and Honora Grant when they appeared in supporting roles in the pages of Witchfinder, and I really wanted to spend more time with the characters," said Roberson. "When we first started talking about doing an Edwardian-era English folk horror story, it seemed the perfect opportunity to bring the pair of them onto center stage. Andrea Mutti was the first and only artist we had in mind to draw it."
In the series, British Paranormal Society members Simon Bruttenholm and Honora Grant arrive at Noxton together, but with separate goals: Honora hopes to uncover information on the town's strange traditions, while Simon is searching for his missing assistant. But their separate investigations lead down the same twisted path that hides a dark secret behind Noxton's innocent façade! Mike Mignola and Chris Roberson expand the Hellboy universe with a spooky new tale featuring art by Andrea Mutti with colors by Lee Loughridge.
The British Paranormal Society: Time Out of Mind issue 1 will be published by Dark Horse Comics on April 27, 2022.
DARK HORSE COMICS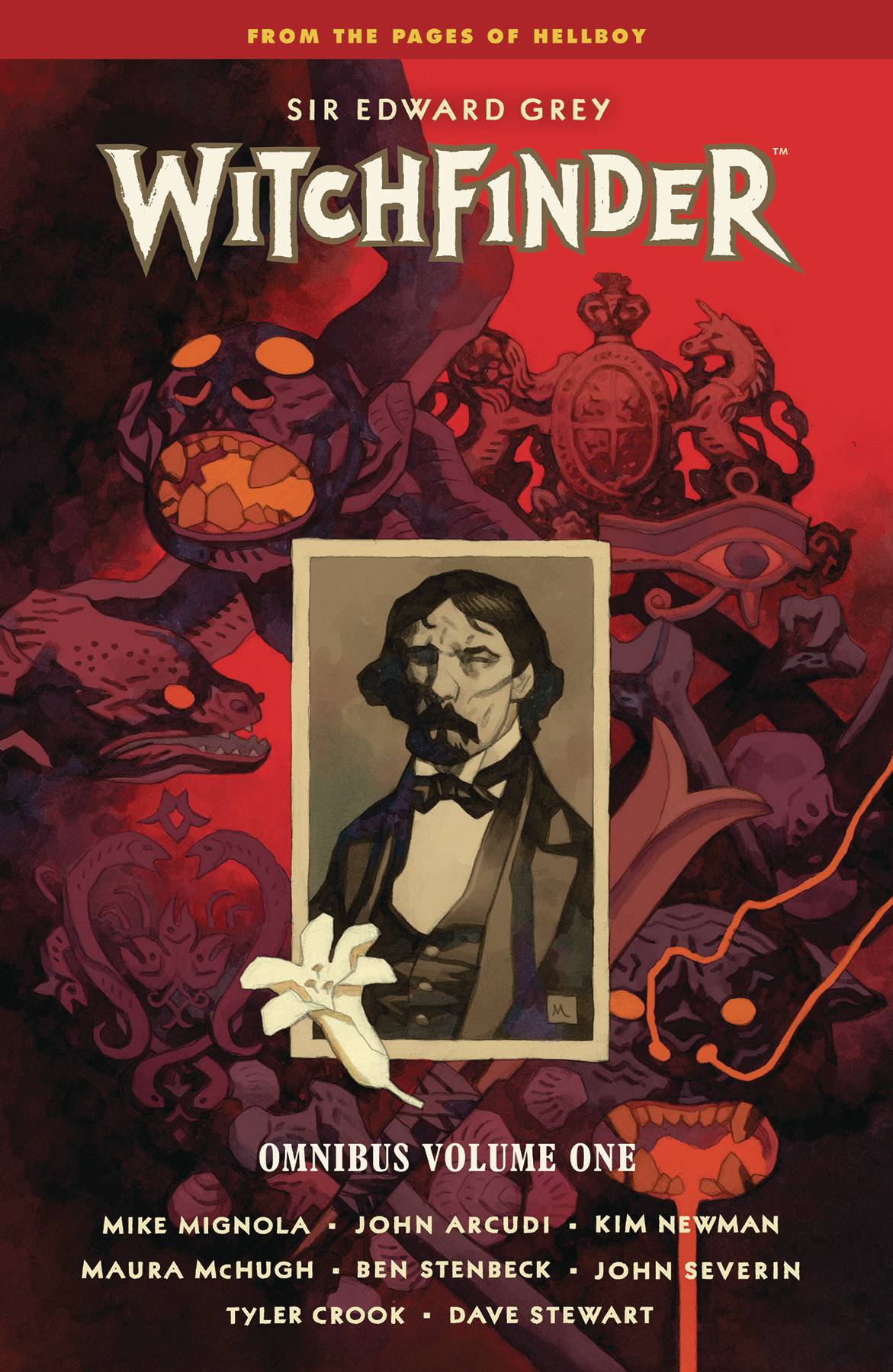 (W) Mike Mignola, John Arcudi, Kim Newman, Maura McHugh, Scott Allie (A) Ben Stenbeck, John Severin, Tyler Crook, Patric Reynolds (CA) Mike Mignola
The collected adventures of England's greatest occult investigator!

When the man called the Witchfinder becomes an agent of the Queen, he is led from the sparkling echelons of Victorian London to its dark underbelly, through the American West, and to explore the mysteries of Unland! Throughout his adventures, he'll face occult conspiracies, rampaging monsters, and London's most infamous secret society: the Heliopic Brotherhood of Ra!

This first omnibus edition collects Sir Edward Grey: Witchfinder volumes 1-3, plus an extensive sketchbook section.
In Shops: Nov 27, 2019
SRP: $34.99
PREVIEWS Page #119
DARK HORSE COMICS
(W) Mike Mignola, Chris Roberson (A) Christopher Mitten, D. Israeli (A/CA) Ben Stenbeck
Discover a nest of vampires, brave a technological "gate" to another realm, and track down the truth behind Jack the Ripper in this collection of three intense adventures of Sir Edward Grey. As the Queen's personal "Witchfinder," Grey continues to pursue the occult goings on in London and beyond. But this time the events he encounters-and the things he learns-will lead him to question his very future. Collects the Witchfinder volumes 4-6.
In Shops: Nov 17, 2021
SRP: $39.99
PREVIEWS Page #108