Sneak PREVIEWS: IDW Publishing's The Rocketeer Soars Once More on February's PREVIEWS Cover
Jan 21, 2022
The February edition of Diamond Comic Distributors' monthly PREVIEWS catalog arrives in comic shops and digitally on January 26th and features comic books, graphic novels, toys, and other pop culture merchandise scheduled to go on sale beginning April 2022.
You can get a look at the catalog now on the PREVIEWSworld website by checking out the site's sections that spotlight the Gems of the Month as well as the full catalog sections for Comics; Graphic Novels; Books; Magazines; Trading Cards; Apparel; Toys, Statues, and Models; Collectibles; and Games.
Front Cover:
IDW Publishing's
The Rocketeer: The Great Race #1
FEB220404
Back Cover:
Image Comics'
LEGO Ninjago: Garmadon #1
FEB220040
ON OUR FRONT COVER: Dave Stevens' The Rocketeer soars once more and celebrates his 40th-anniversary as he takes on a transcontinental air race in IDW Publishing's The Rocketeer: The Great Race (FEB220404) from IDW Publishing.
ON OUR FLIPSIDE COVER: Fan-favorite LEGO theme LEGO Ninjago comes to comics in a new series from Image Comics' Skybound imprint in LEGO Ninjago: Garmadon (FEB220040).
ON OUR CATALOG SPINE: Diamond Comics Distributors celebrates the 40th-anniversary of its founding in February 2022.
ON OUR ORDER FORM COVER: Now starring in his own television series on Disney+, the galaxy's greatest bounty hunter has taken control of Tatooine with Diamond Select Toys' Star Wars: The Mandalorian: Boba Fett on Throne Premier Collection 1/7-Scale Statue (FEB222118).
The February PREVIEWS Includes: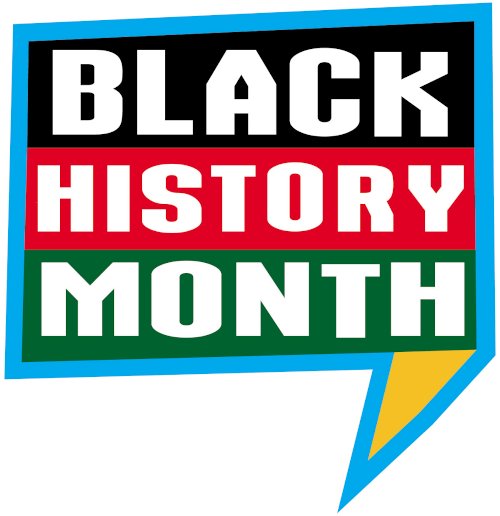 Our Monthly Theme: Black History Month: February is Black History Month, and here at PREVIEWS, we're showcasing comics and graphic novels that feature black characters or were created by African-American creators, or somehow describe the black experience in America.
Free Comic Book Day: This month PREVIEWS offers the 2022 Free Comic Book Day Commemorative Artist T-Shirt and Poster by fan-favorite artist Tyler Kirkham.
Gems of the Month: February's PREVIEWS Gems of the Month include:
· BOOM! Studios' The Vampire Slayer #21 (FEB220697)
· Dark Horse Comics' The British Paranormal Society #1 (FEB220280) and Grendel Omnibus Volume 1: Hunter Rose TP (Second Edition) (FEB220288)
· Dynamite Entertainment's Project Superpowers: Fractured States #1 (FEB220446)
· IDW Publishing's G.I. Joe: The Real American Hero 40th-Anniversary Special (FEB220408) and The Rocketeer: The Great Race #1 (FEB220404)
· Image Comics' Blood-Stained Teeth #1 (FEB220029) and LEGO Ninjago: Garmadon #1 (FEB220040)
· Marvel Comics' Spider-Punk #1 (FEB220915)
CatBUZZ: PREVIEWS takes a look at the upcoming projects that you will be reading the months to come. Image Comics celebrates its 30th-anniversary in 2022 with the IMAGE! anthology. As Matt Wagner's Grendel comes to Netflix, Dark Horse Comics reissues the Grendel Omnibus Volume 1: Hunter Rose, now in a standard comics size. Superstar Marvel Comics writer Dan Slott takes control of the TARDIS in Titan Comics' Doctor Who Special 2022, featuring a cover from Adam Hughes of the tenth Doctor and Martha Jones. Mad Engine offers Star Wars and Marvel Comics fans a selection of t-shirts that belong in their wardrobe. Fans will have these and many others products to look forward to in April and beyond.
CatTOYS: On the catalog's flip side, PREVIEWS looks at some upcoming toy projects that will have fans excited this summer and beyond. Diamond Select Toys celebrates 20 years of Minimates with the Marvel Minimates: The Fantastic Four Box Set. Hiya Toys takes you to the mean streets of Mega-City One with the PREVIEWS exclusive Judge Dredd 1/18-Scale Exquisite Mini Figure and Judge Dredd: Judge Death 1/18-Scale Exquisite Mini Figure. Beast Kingdom revisits the climax of Avengers Endgame with the Avengers Endgame D-Stage Statues of Iron Man and Thor. These and other exiting toys will be coming your way this year and next.
Indie Edge: The Daily Show correspondent and writer Al Madrigal talks about his series Primos from AWA, his acting career, and the comics he's enjoying today, including Kieron Gillen and Dan Mora's Once & Future from BOOM! Studios.
Plus: So much more!
All this awaits you in the February edition of PREVIEWS, which goes on sale at your local comic shop or specialty store on Wednesday, January 26th in print at your local comic shop or specialty store at its regular cover price of just $3.99 or digitally at PREVIEWSworld.com/digital!