Celebrate the Do-It-Yourself Spirit in the November PREVIEWS
Nov 01, 2021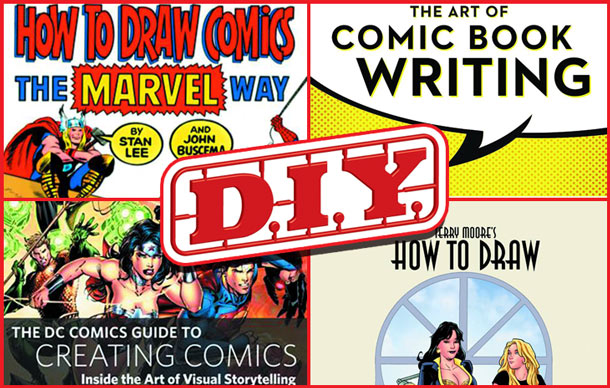 This month, PREVIEWS' D.I.Y. Month pays homage to the do-it-yourself spirit that launched the comics industry. Where would we be today if two young lads named Jerry and Joe didn't create their own comic books? Those two guys -- one a writer, the other an artist -- launched a genre and forged a legend. Who will be the next Siegel and Shuster? Who will create the next comic book classic?
Many creators attempt to do just that each month. Some self-publish their own comics, some create fanzines and chapbooks. Some publish webcomics. Some of these creators are noticed by publishers large or small, and some of their creations catch on with the public. Regardless of where they wind up on the sales charts, however, these creators all started in the same place: at the drawing board.
Like any skill, creating comic books at any stage of the process -- whether writing, penciling, inking, lettering, or coloring -- requires practice and technique. Creators, at any skill level, can take advantage of How to Draw Month which spotlights books that will help you become a better comics creator. Whether you choose from books like Watson-Guptill's DC Comics How to Guides, Random House's How to Draw Comics the Marvel Way, or any of the dozen more books featured with the "D.I.Y." icon throughout the November PREVIEWS catalog, you will find tips and techniques that will help you become the best comics creator you can be!
Check out some of our D.I.Y. titles below!