Start Here: Five New Comics for October 13th
Oct 11, 2021
Star Wars: The High Republic - Trail of Shadows #1, Black Panther: Legends #1, and more headline this week's new #1s, one-shots, and new story arcs available at your local comic shop this week on Wednesday, October 13th.
Whether you're looking to add a new series to your PREVIEWSworld PULLBOX or you want to get in on a hit comic before is sells out, these new first issues, one-shots, and story arcs are the best places to start when you're looking for new comics this Wednesday.
All you have to do is Start Here.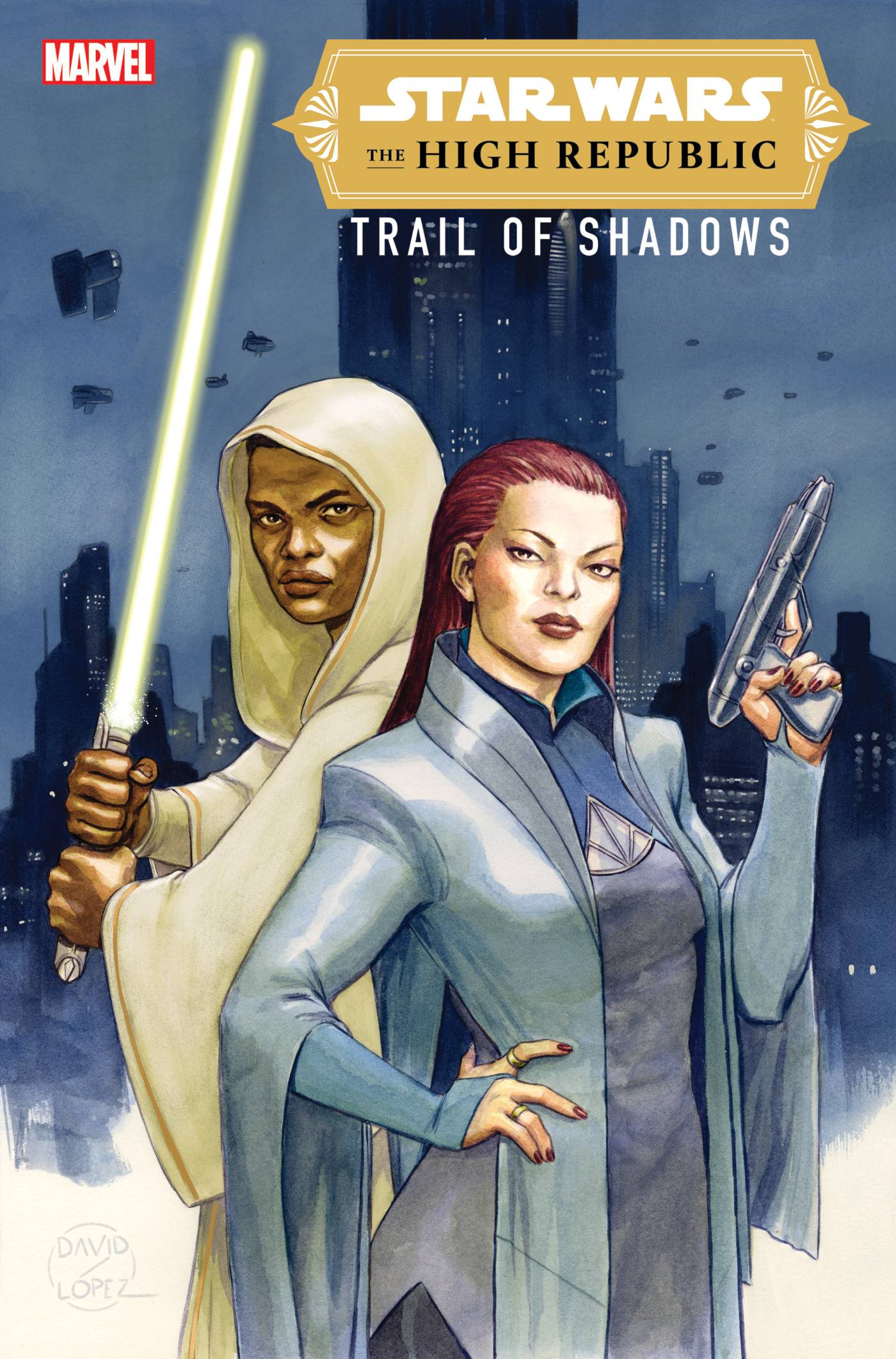 Star Wars: The High Republic - Trail Shadows #1 (of 5) (AUG211230)
A Jedi Master is dead. Another is in a state of complete shock. It's a murder the likes of which the Jedi Order has never seen before. There are no leads. There are no suspects. There is no motive. But Jedi Investigator EMERICK CAPHTOR must solve the case before it's too late.
The fate of the Jedi, the Hutts, the Nihil and everyone in the galaxy, hangs by this tangled thread of lies and deceit. Emerick will need to dive into the darkness, testing himself and his Jedi ideals like never before. He'll need help. Luckily, Private Eye SIAN HOLT lives in the dark. Together, they'll follow this trail of shadows wherever it leads. If they can work together, that is.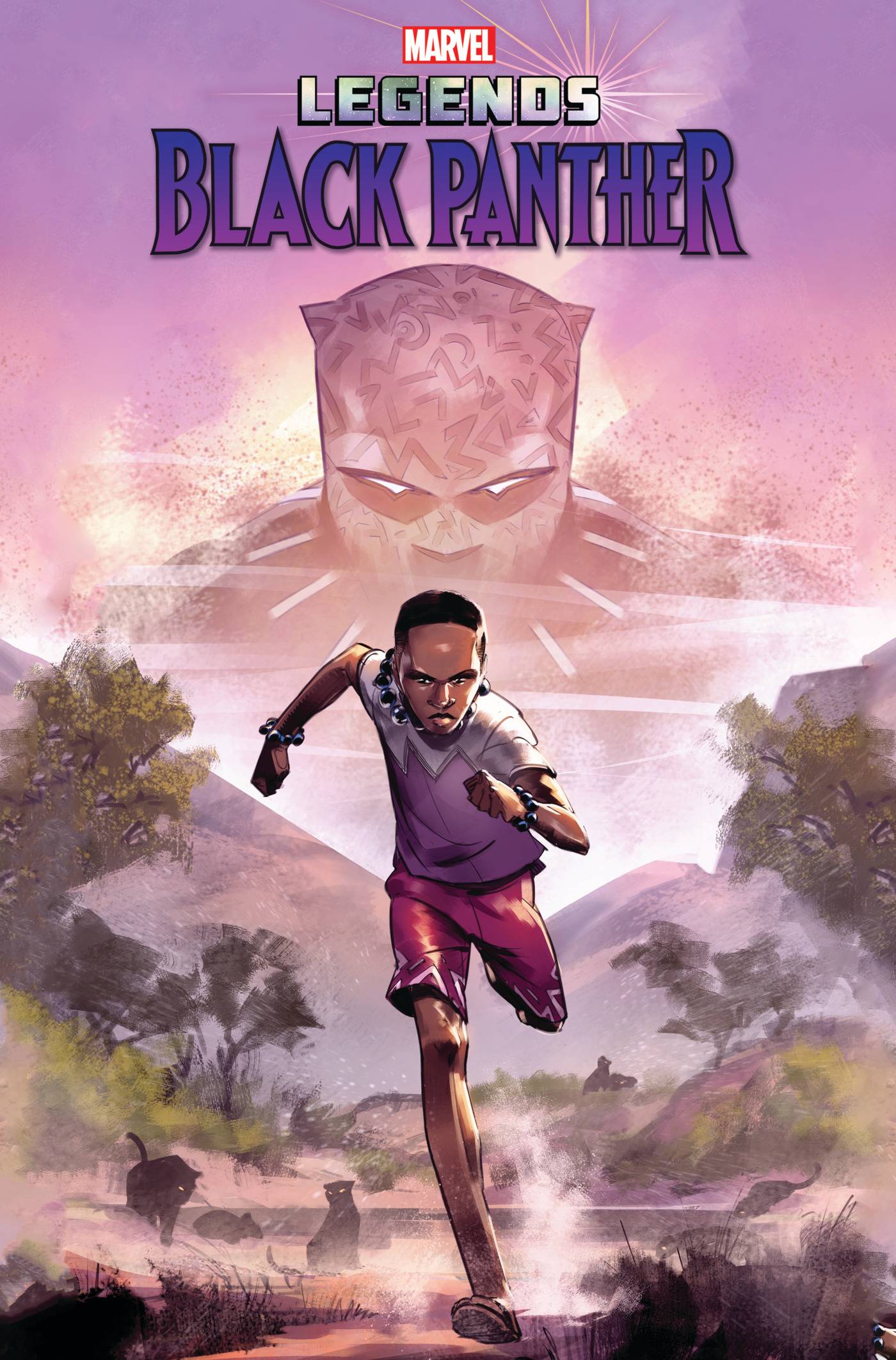 Black Panther Legends #1 (of 4) (AUG211088)
Dive into the legend of the Black Panther in this new origin story by acclaimed author Tochi Onyebuchi and New York Times-bestselling illustrator Setor Fiadzigbey, perfect for middle grade readers!
T'Challa and Hunter are brothers growing up in the idyllic royal palace of Wakanda. Theirs goes beyond the usual sibling rivalry, though - Hunter, although older, is adopted, and T'Challa is the true heir to the throne. Both brothers wrestle with fairness and the future, readying themselves for responsibility, when tragedy strikes and takes the choice from them.
This new series, ideal for young fans and loyal readers alike, will explore the moments that make T'Challa who he is, from his adventurous upbringing to his walkabout as a teen where he meets the enchanting Ororo Munroe before she becomes the legendary Storm, to when he first invites the Fantastic Four into Wakanda!
Son, Brother, Warrior, King - as each chapter unfolds, new pieces of T'Challa's character will be revealed and the Black Panther will emerge.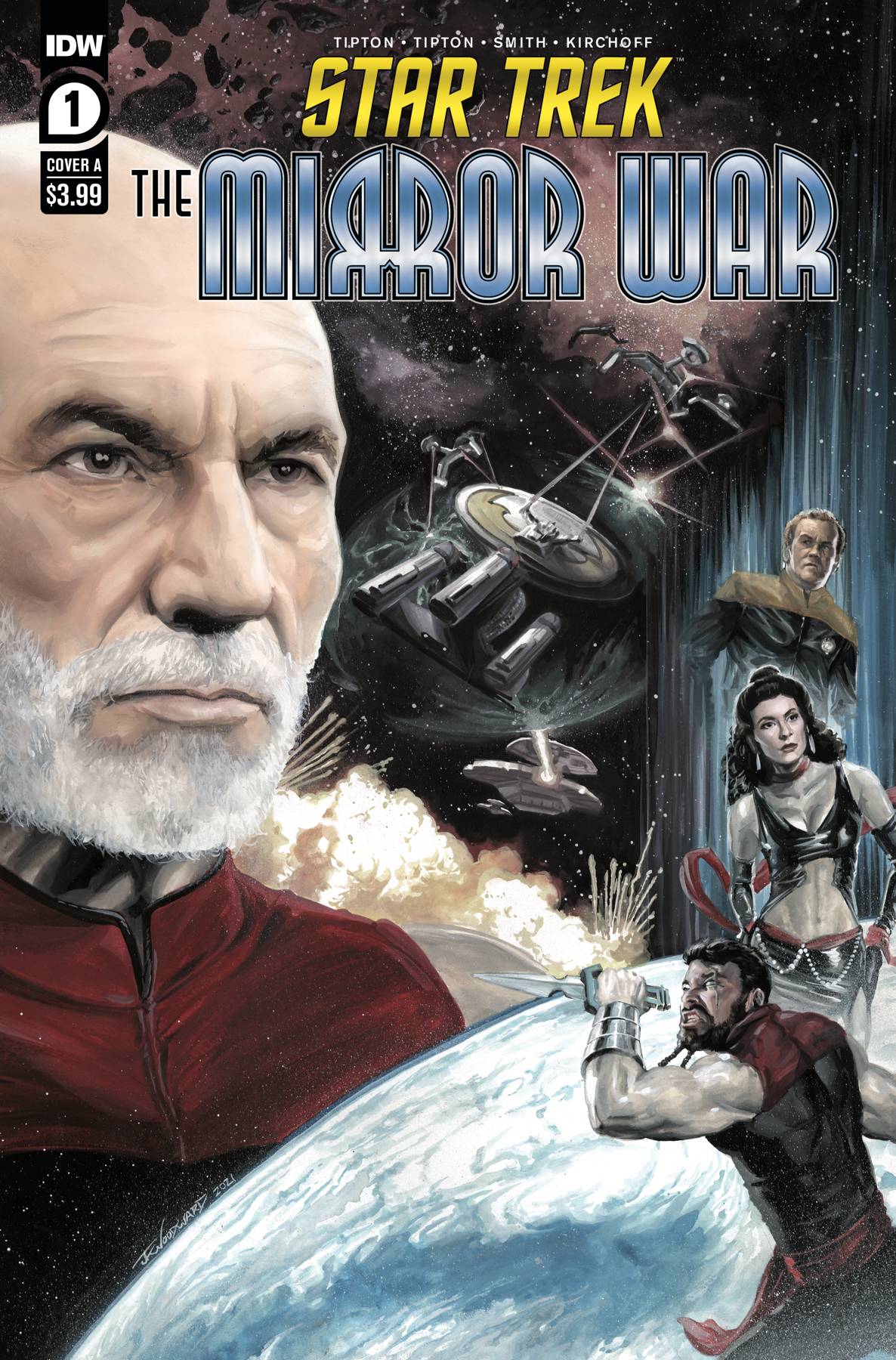 Star Trek: The Mirror War #1 (AUG210534)
Return to the Mirror Universe of The Next Generation with this brand-new series from writers David & Scott Tipton, where familiar faces and exciting new surprises await around every corner!
To conquer the Mirror Universe, Captain Picard must first seize control of the ship-building planet of Faundori! The only problem? Faundori is inside Klingon-Cardassian Alliance territory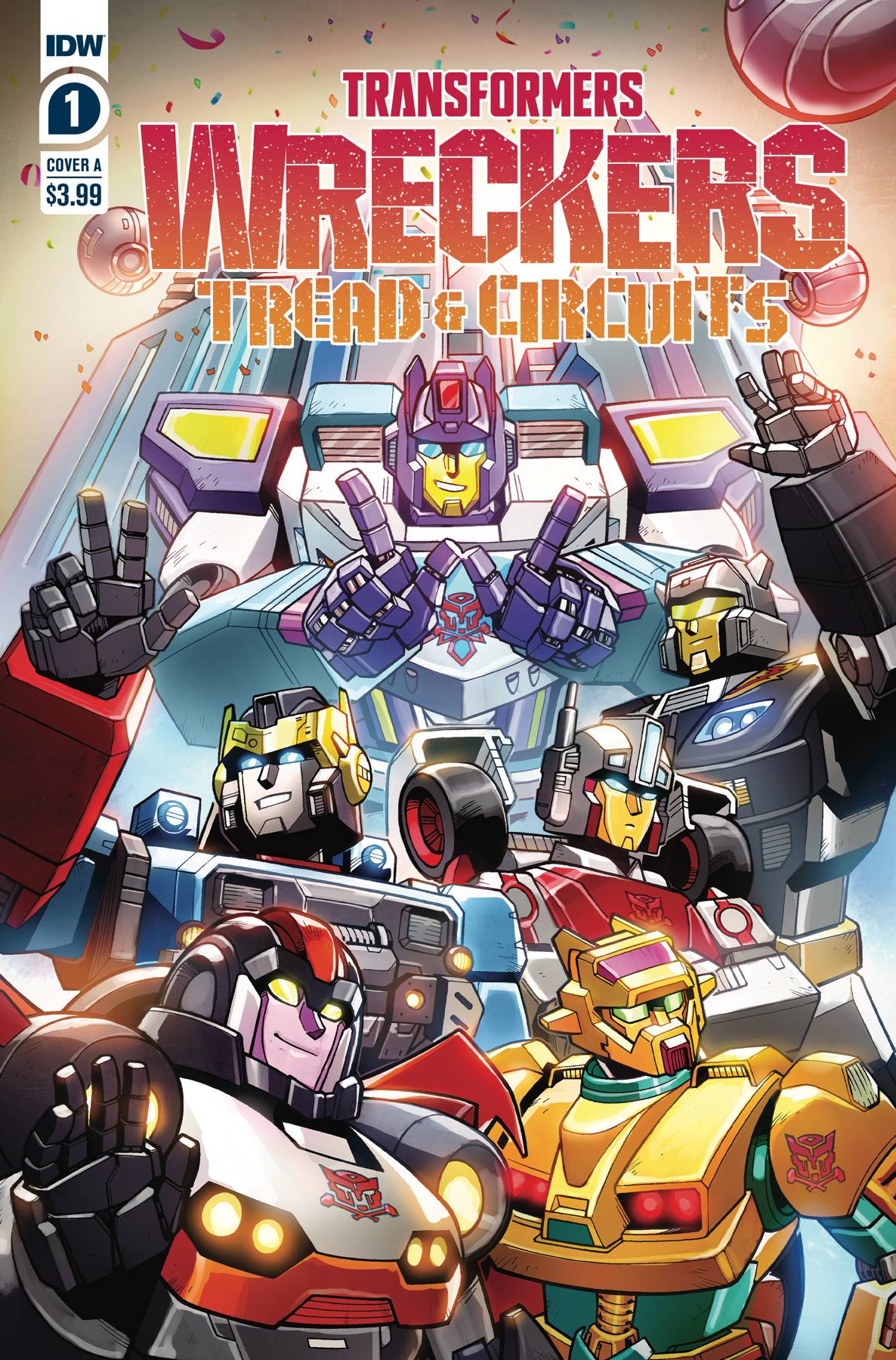 Transformers Wreckers: Tread & Circuits #1 (of 4) (AUG210537)
Out in the Cybertronian colonies, good entertainment is hard to find. Fortunately, there's always the Wreckers-brave Cybertronians broadcasting death-defying stunts and action-all as a cover for undercover operations!
When the only event bigger than a new Wreckers broadcast, the Speedia 500, a race for governmental control of a whole world, is threatened, the Wreckers have a new mission: Save the most viewed race in the galaxy... without getting caught. Wreck & Rule!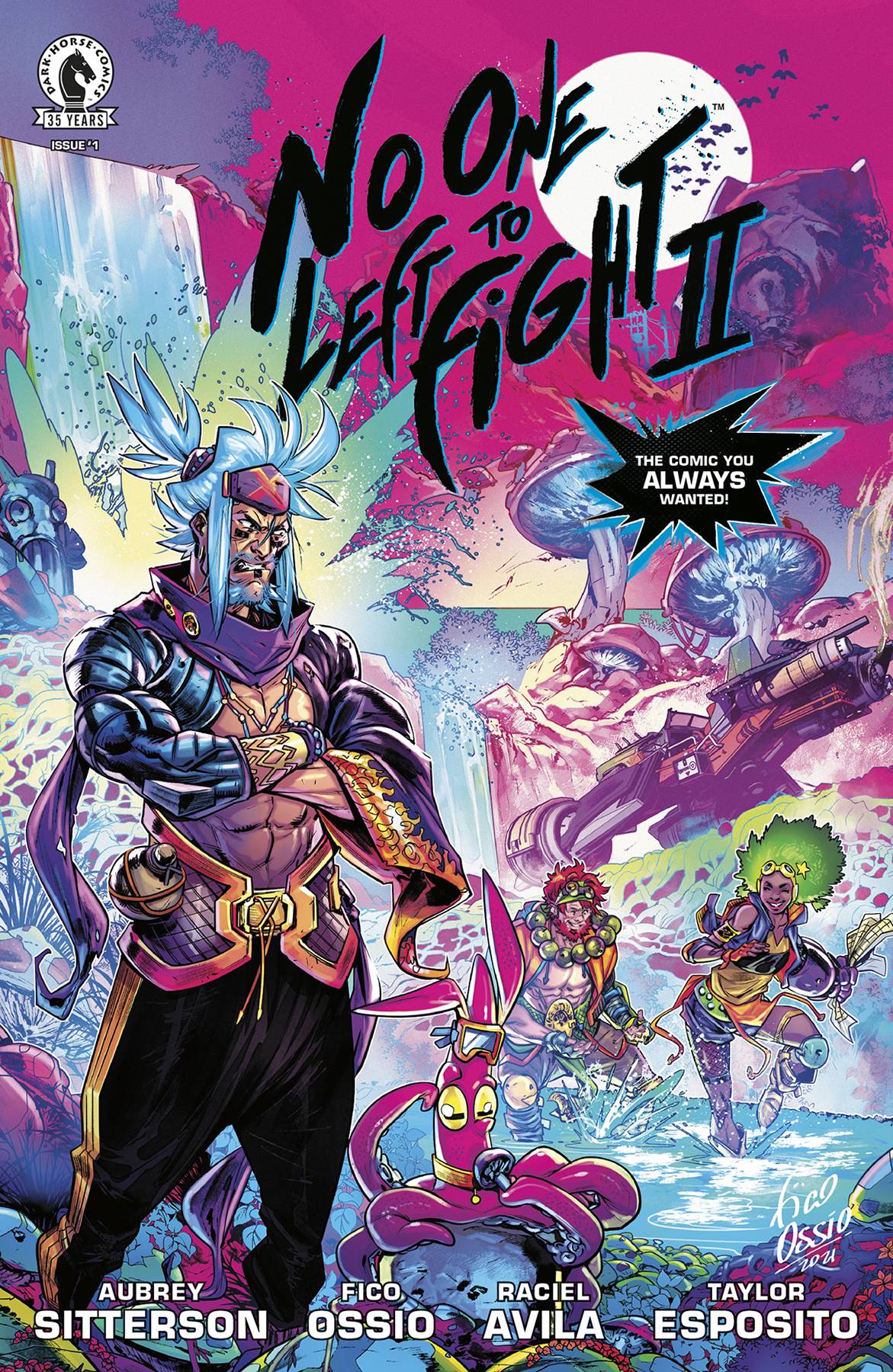 No One Left to Fight II #1 (of 5) (AUG210284)
The comic you always wanted is back courtesy of creators Aubrey Sitterson (Savage Hearts, The Comic Book Story of Professional Wrestling) and Fico Ossio (Mister Miracle, Spider-Man). This volume picks up where the smash-hit, critically acclaimed first Fightverse series left off, with the world's greatest fighter struggling to find his place after all his battles have been won and while there's still time left.