Throwback Thursday: A Bite of Brain with iZombie
Oct 07, 2021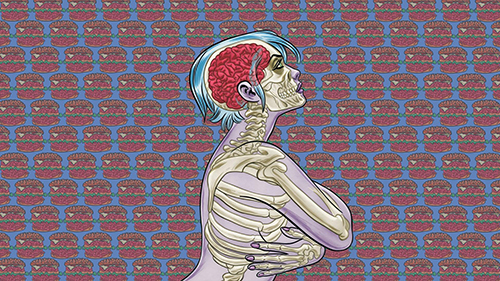 iZombie, originally titled I, Zombie, is a supernatural horror comic about Gwen Dylan (a revenant gravedigger), and her friends Ellie (a ghost from the 1960s) and Scott (a were-terrier). Created by writer Chris Roberson and artist Michael Allred, it was published under DC's Vertigo imprint.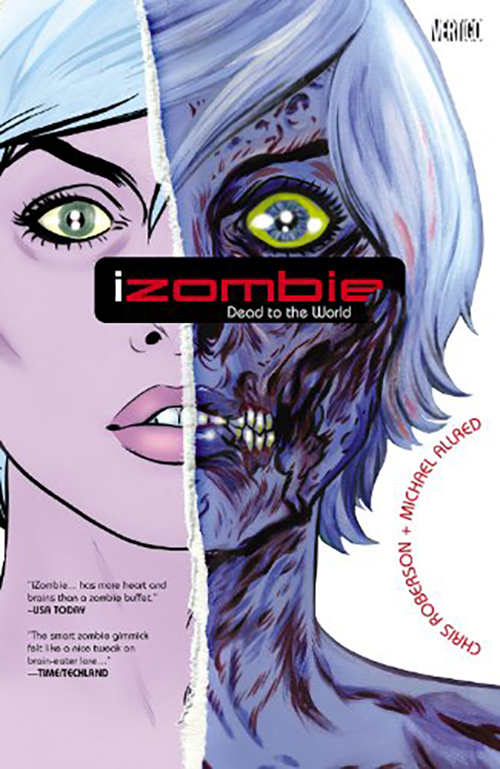 Gwen looks normal enough to pass as a regular human, but she must eat a brain once a month to continue functioning properly as an intelligent person. Being a gravedigger gives her access to plenty of fresh brains, and by eating them, she is flooded with the dead person's thoughts.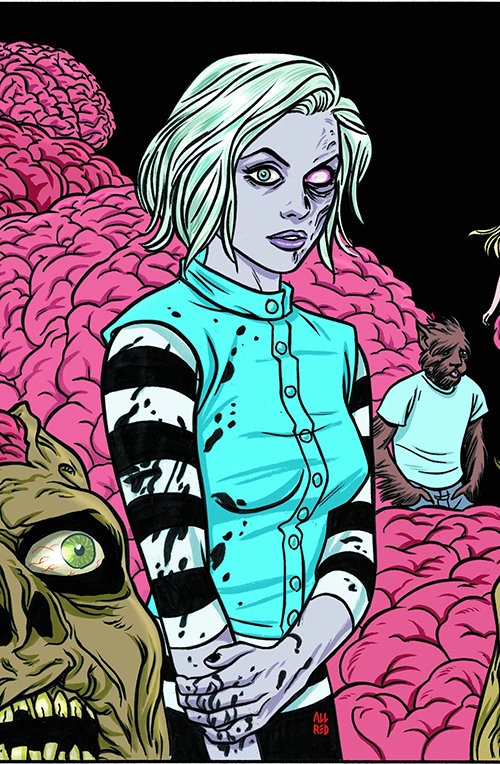 The series explains characters like revenants, ghosts, and other supernatural beings by way of oversouls and undersouls. The oversoul is housed in the brain, containing personality, thoughts, and memories, while the undersoul is in the heart and houses emotions, appetites, and fears. Because of this, zombies are bodies without oversouls, vampires are bodies without undersouls, ghosts are bodiless oversouls, and poltergeists are bodiless undersouls. Souls can infiltrate the living, which accounts for things like were-creatures and possession. Being a revenant makes Gwen a unique supernatural being with both oversoul and undersoul.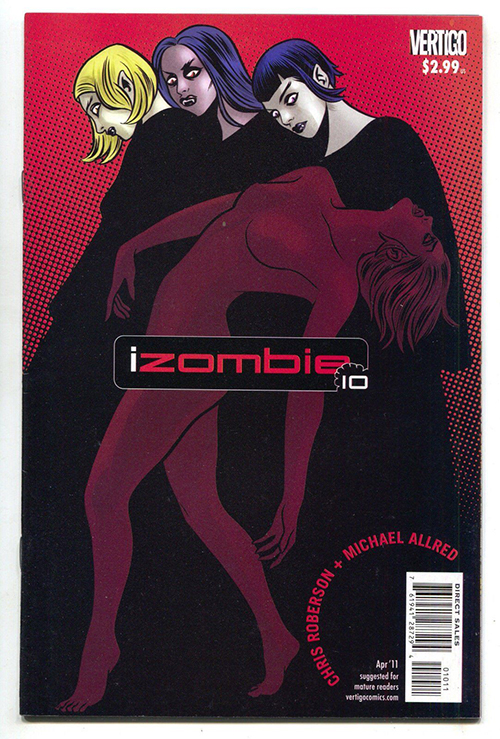 The series ran for 28 issues from 2010 to 2012, written by Roberson with art by Allred, Jay Stephens, Jason Bone, and James Rugg.
A TV series based on the comic premiered on The CW in 2015, starring Rose McIver as a medical examiner/zombie Liv Moore who helps solve murders by eating the brains of victims to learn what happened to them. The show ran for five seasons through 2019.
Keep an eye on PREVIEWSworld.com's Twitter, Facebook, YouTube, or Instagram for more character profiles! And if you're interested in more, head to your local comic shop and check out the following...
DC COMICS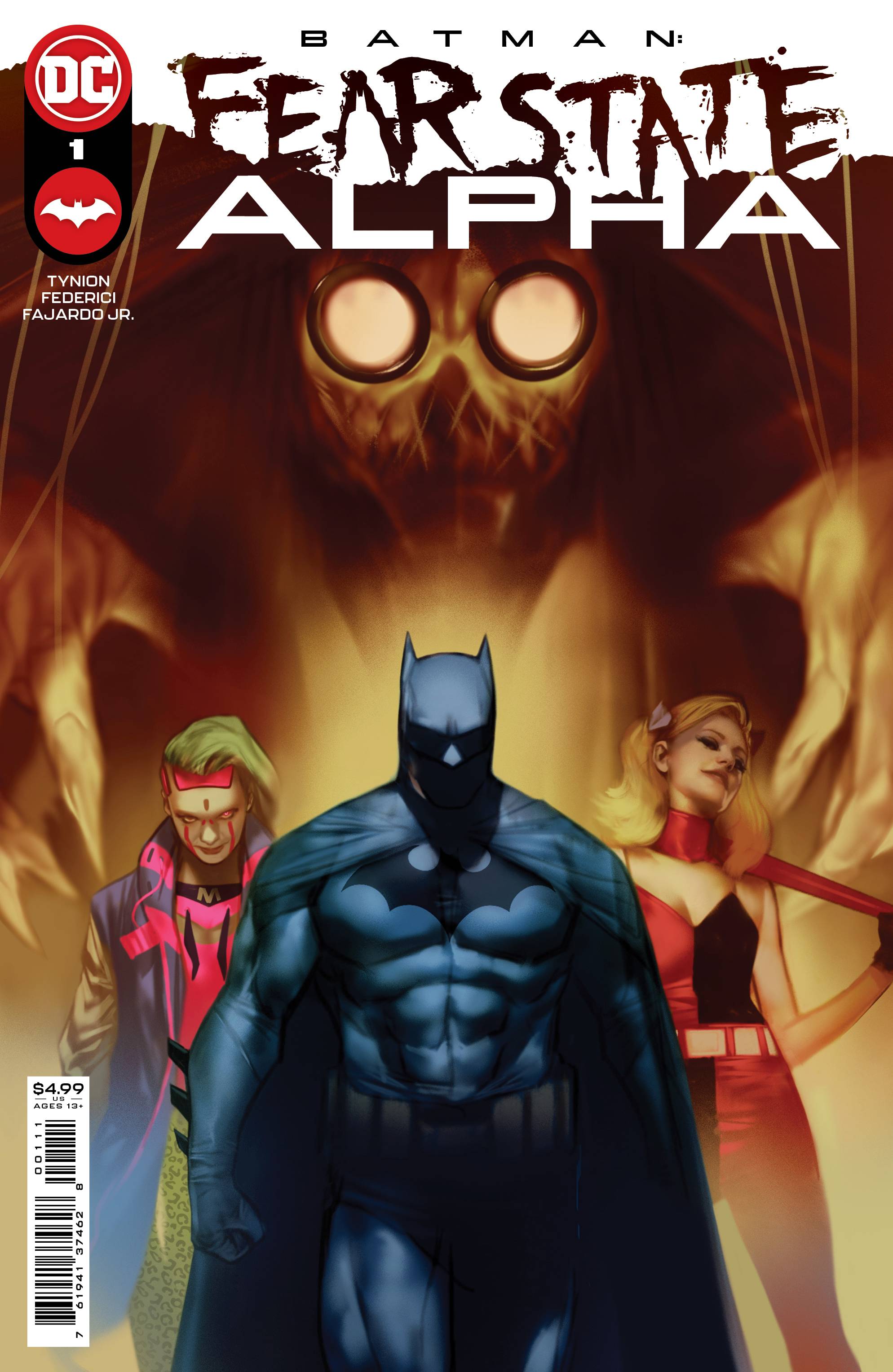 In Shops: Sep 01, 2021
SRP: $4.99
DC COMICS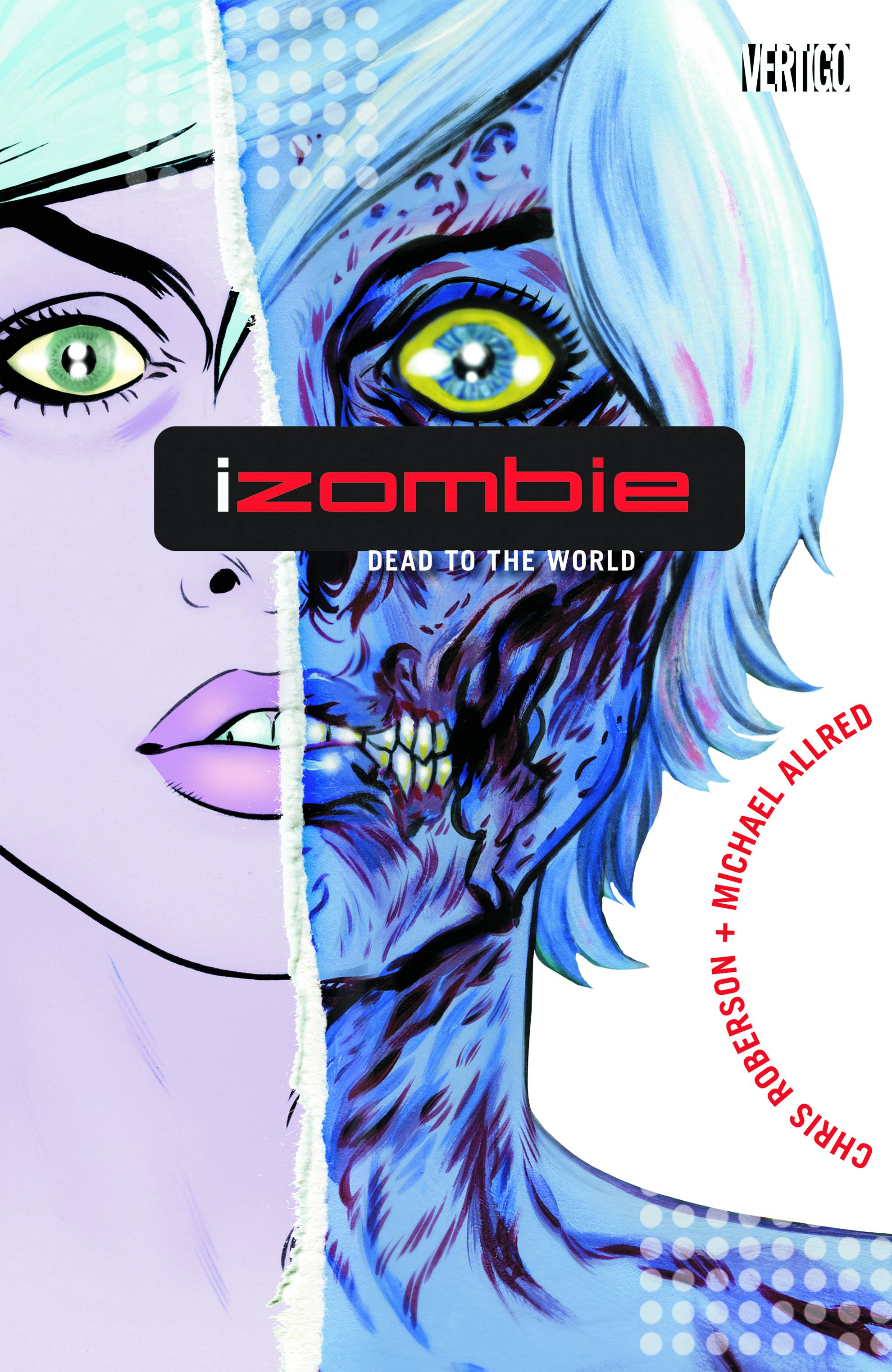 (W) Chris Roberson (A/CA) Mike Allred
"iZombie is flat out my favorite new title this year... The main cast is really fun and have solid voices, and the recurring set pieces give the series a welcoming feel, more like a favorite TV show than a typical monthly." -CBR/COMICS SHOULD BE GOOD
The first five issues of this smart detective series that mixes urban fantasy and romantic dramedy is collected, with a story from the HOUSE OF MYSTERY HALLOWEEN ANNUAL #1.
Gwendolyn "Gwen" Dylan is a 20-something gravedigger in an eco-friendly cemetery. Once a month she must eat a human brain to keep from losing her own memories, but in the process she becomes consumed with the thoughts and personality of the dead person - until she eats her next brain. Gwen sets out to fulfill the dead person's last request, solve a crime or right a wrong. Our zombie girl detective is joined by her best friend, Eleanor, who happens to be a swinging '60s ghost, a posse of paintball-blasting vampires, a smitten were-dog and a hot but demented mummy.
On sale MARCH 16 • 144 pg, FC
In Shops: Mar 16, 2011
SRP: $14.99
DC PREVIEWS Page #123
DC COMICS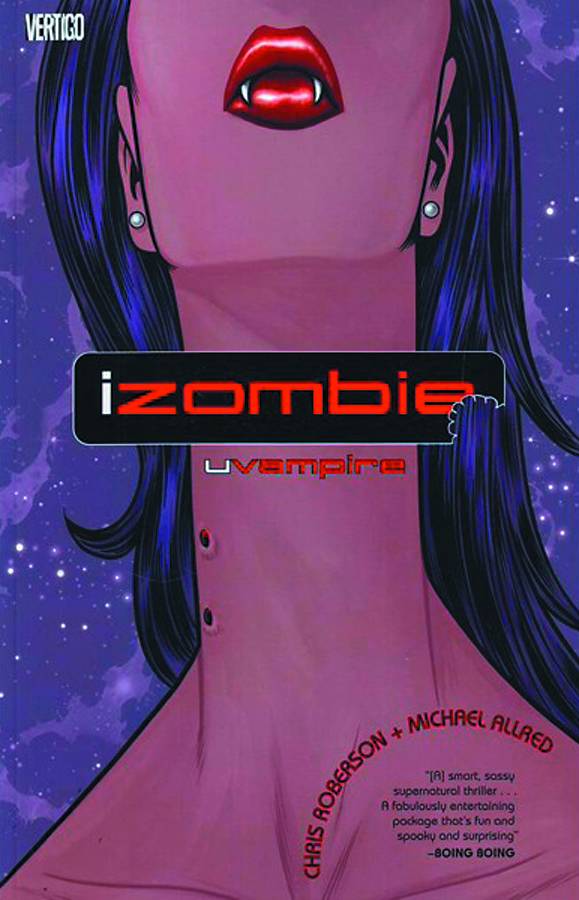 (W) Chris Roberson (A) Gilbert Hernandez (A/CA) Michael Allred
Written by CHRIS ROBERSON
Art and cover by MICHAEL ALLRED
In uVAMPIRE, Gwen Dylan dines on the grey matter of a person who knew her as a child - and things quickly get complicated. Meanwhile, ghost-girl Ellie learns a few tricks from Amon the mummy; Spot the were-terrier meets someone from Gwen's past, Galatea engages in some grave-robbing; and monster-hunters tackle the town's vampire problem. Collecting issues #6-12 of the Eisner Award-nominated series, plus a story from the HOUSE OF MYSTERY ANNUAL #2.
On sale SEPTEMBER 7
144 pg, FC, $14.99 US
MATURE READERS

In Shops: Sep 07, 2011
SRP: $14.99
DC PREVIEWS Page #130
DC COMICS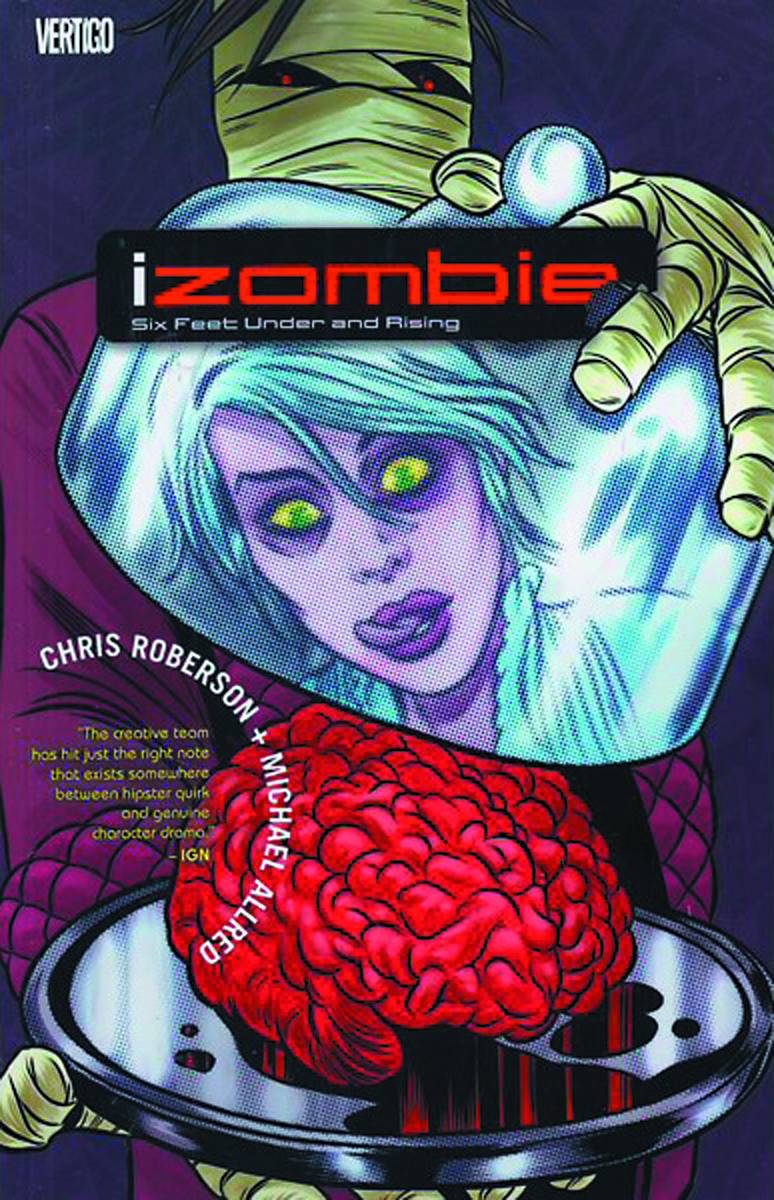 (W) Chris Roberson (A) Jay Stephens (A/CA) Michael Allred
In this collection of issues #13-17, Spot tumbles into a cemetery sinkhole full of hungry creatures, Gwen's monster hunter boyfriend might uncover her big secret, and The Dead Presidents arrive, intent on taking names in a city infested with skeeball fanatics, mad scientists and shambling zombies!

In Shops: Feb 08, 2012
SRP: $14.99
DC PREVIEWS Page #131
DC COMICS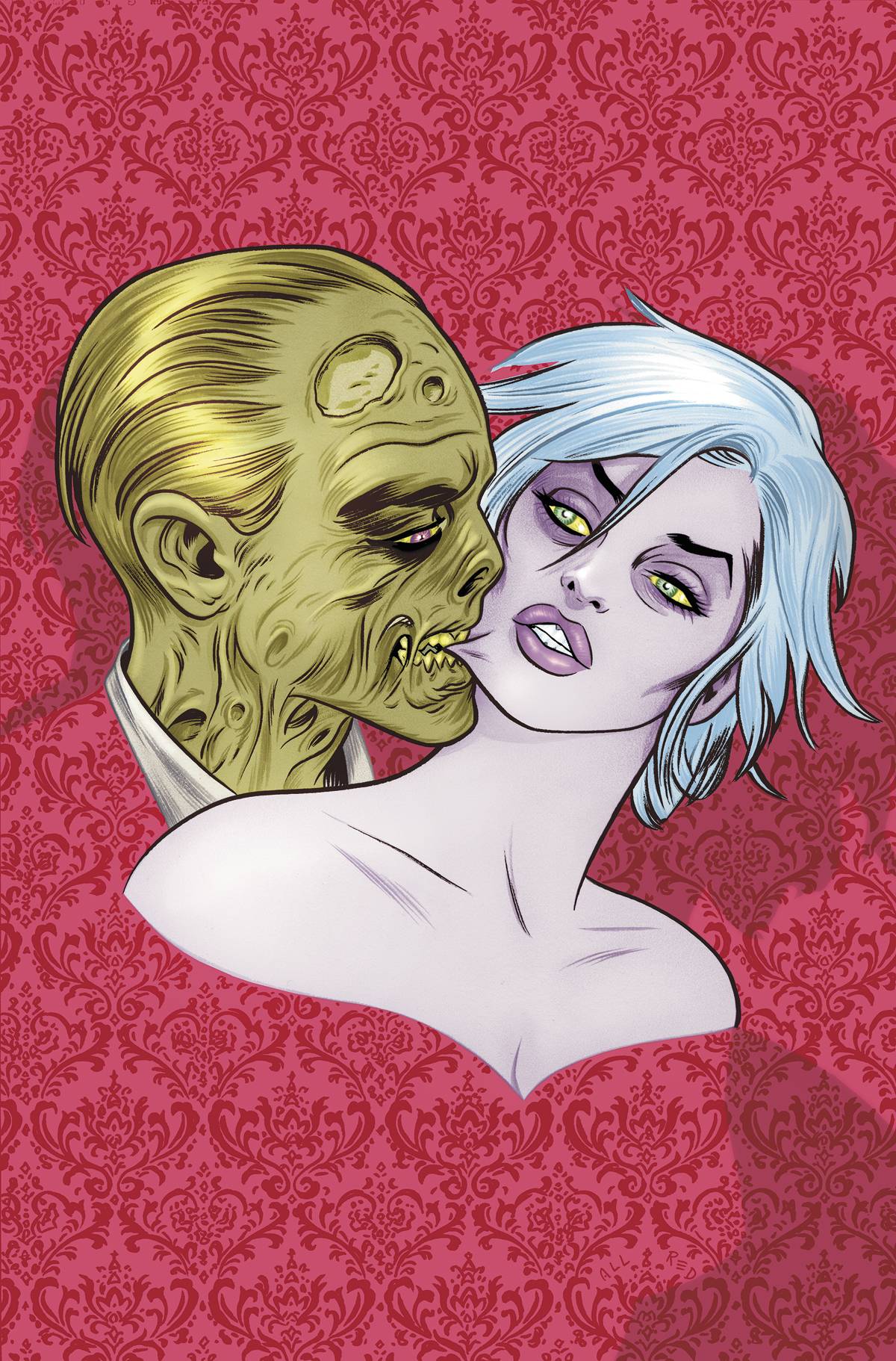 (W) Chris Roberson (A) J. Bone, Jim Rugg (A/CA) Michael Allred
This final collection contains iZOMBIE #19-28! Following a zombie invasion and some major heartbreaks, Gwen is hiding out in her crypt. But Galatea and Dr. Coffee are determined to give the town more to worry about - and the only one standing in their way is Amon the dashing, deadly mummy, and the end of the world as we know it.
In Shops: Dec 05, 2012
SRP: $19.99
DC PREVIEWS Page #138
DIAMOND SELECT TOYS LLC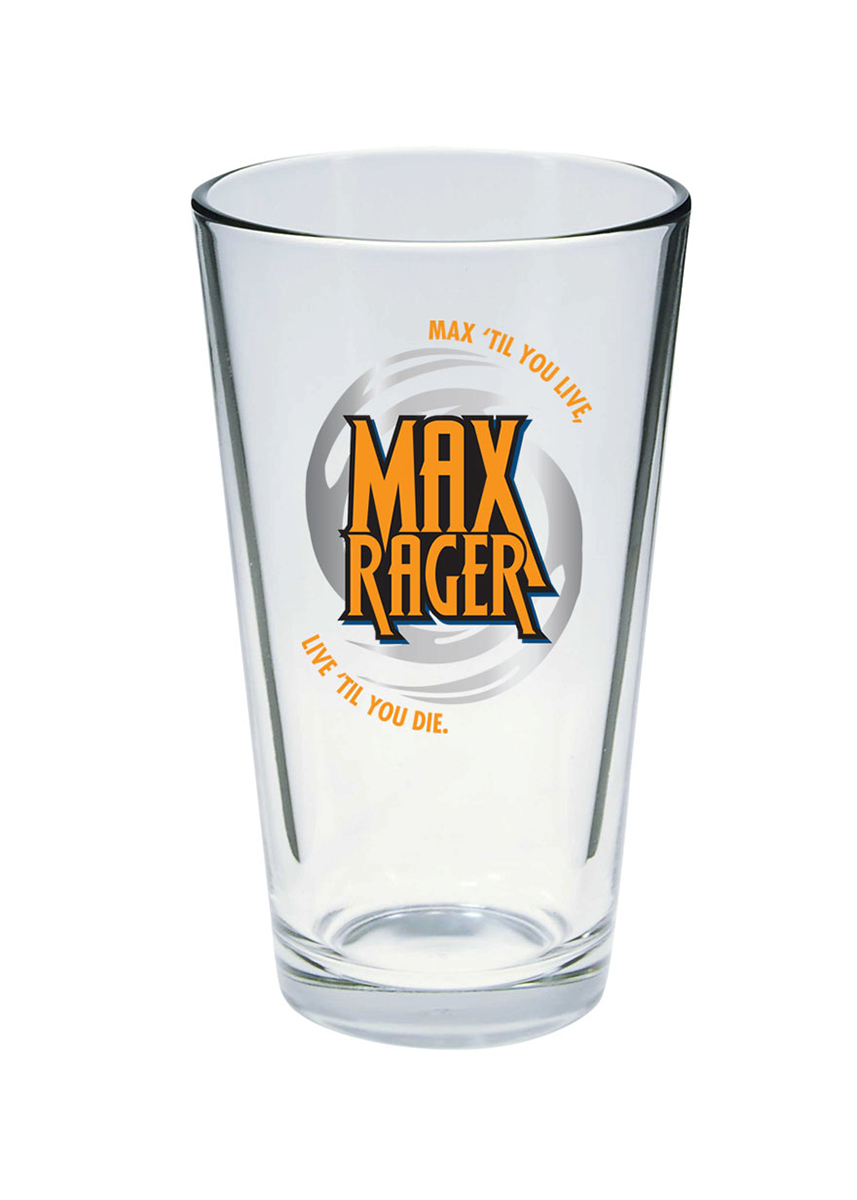 A Diamond Select Toys release! Get ready for your next iZombie viewing party with this Max Rager pint glass! Inspired by the hit CW TV show iZombie, this pint glass features the official logo of the famous energy drink that is one of the leading causes of zombie-ism. Humans and zombies can come together and rage in the best way possible when they're both drinking out of a Max Rager glass! Packaged in a full-color window box.
Glass SRP: $10.99
In Shops: Oct 26, 2016
SRP: $10.99
PREVIEWS Page #511
This article originally appeared in Gemstone Publishing's e-newsletter Scoop.
****
Amanda Sheriff is Gemstone Publishing's Associate Editor, serving as the writer/editor of the e-newsletter, Scoop. She is the author of The Overstreet Guide to Collecting Movie Posters, The Overstreet Guide to Collecting Concert Posters, and The Overstreet Guide to Collecting Horror, and co-author of The Overstreet Price Guide to Star Wars Collectibles and The Overstreet Price Guide to Batman.