Interview: The Kids Aren't Alright in 'These. Damn. Kids!'
Sep 28, 2021
Interview by Troy-Jeffrey Allen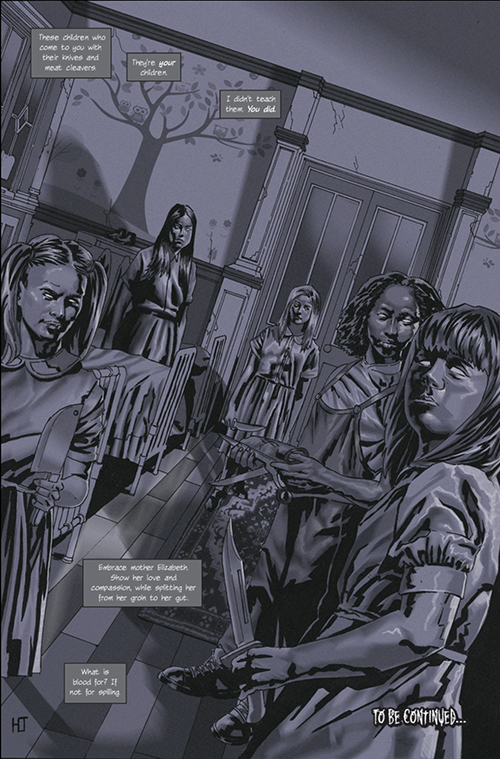 Do you know where your children are? Well, in These. Damn. Kids! you're going to hope they are nowhere near! Why would I say such a horrible thing? Because Second Sight Publishing's new series is determined to make you second guess if those rugrats can be trusted!
In the following interview, These. Damn. Kids! co-writer Bradley Golden gives us a demented glimpse into his horror prequel to Leave on the Light. Just in time for Halloween...
FAIR WARNING: Keep scrolling, if you dare. The following images are not suitable for the faint of heart.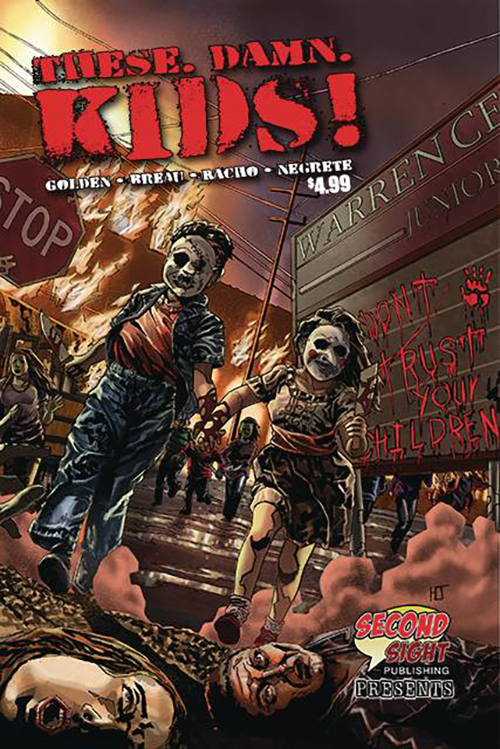 PREVIEWSworld: From Chucky to The Boy to Children of the Corn -- why are kids so damn perfect for horror stories?
Bradley Golden: It's their innocence. When you look at a baby, toddler, or pre-teen, you don't see cruelty, you don't see darkness, you won't think that this little beautiful being can be bloodthirsty. It's an instinct as an adult and parent to want to protect this little ray of sunshine. Even if he/she is planning to cut out your guts. So, yeah, it's innocence.
PREVIEWSworld: So what is These. Damn. Kids!?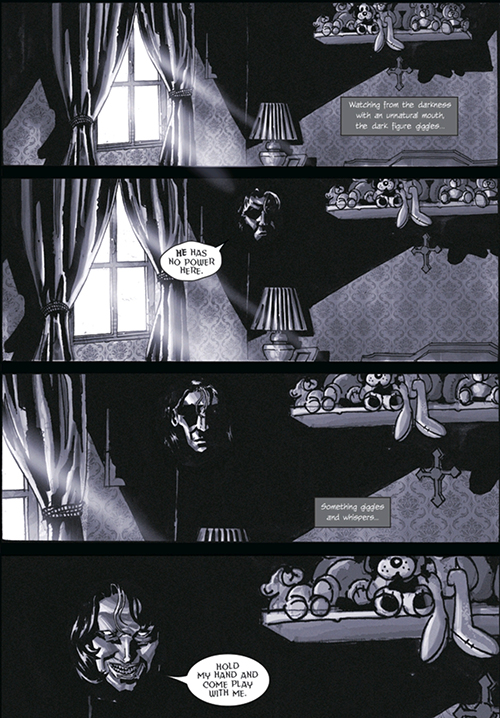 Bradley Golden: These. Damn. Kids! is a three-part horror mini-series prequel to my other horror story Leave on the Light. This story is based in Vicksburg, Mississippi, home to Gary Marshall who was one of the main characters in Leave on the Light. He has been brought in to investigate why the children of this town are killing their parents.
PREVIEWSworld: What can you tell us about the sheriff and the young rookie taking on These. Damn. Kids!?
Bradley Golden: What I can tell you is things will not go the way a lot of readers think. Loved ones will die...horribly, gruesomely. That is a promise.
PREVIEWSworld: What made artist Helmut Rancho right for this book?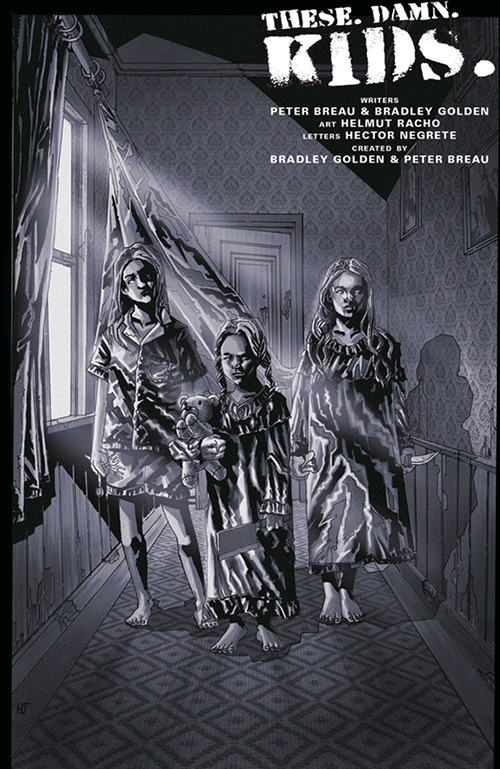 Bradley Golden: I have been working with Helmut for a while now as my cover artist for all my other titles from Antarctic Press. Leave on the Light, and Horror Comics. His style was so dark and atmospheric it was a no-brainer to me.
PREVIEWSworld: How did you and co-writer Peter Breau link up for this project?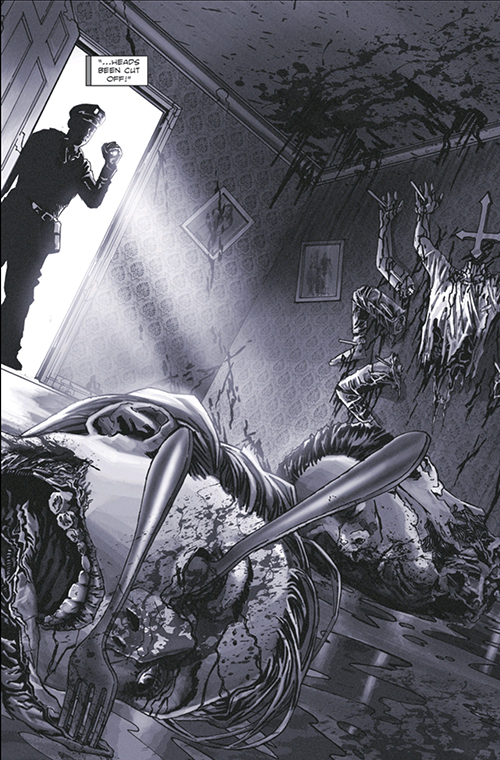 Bradley Golden: I actually had Peter Breau do a story for our anthology series Mississippi Zombie and Harvest of Horror from Caliber Comics. His story was very well written and very interesting in how he gave his characters depth. I definitely needed that depth on this kind of title. So I reached out to him and he instantly said "yes."
PREVIEWSworld: What can readers expect from These. Damn. Kids!?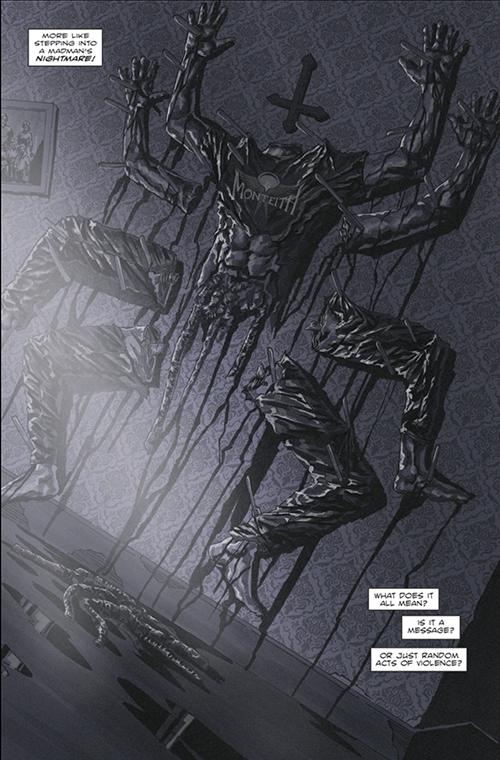 Bradley Golden: Gore, dismemberment, children doing evil and demented things all while looking innocent.
PREVIEWSworld: In terms of audience, who is THESE. DAMN. KIDS! for?
Bradley Golden: This is definitely for mature readers. Please, don't allow your children to read this book. If you do, afterward, ask yourself: Can you really trust your children now? Thanks for the time PREVIEWSworld, and STAY DEMENTED!!!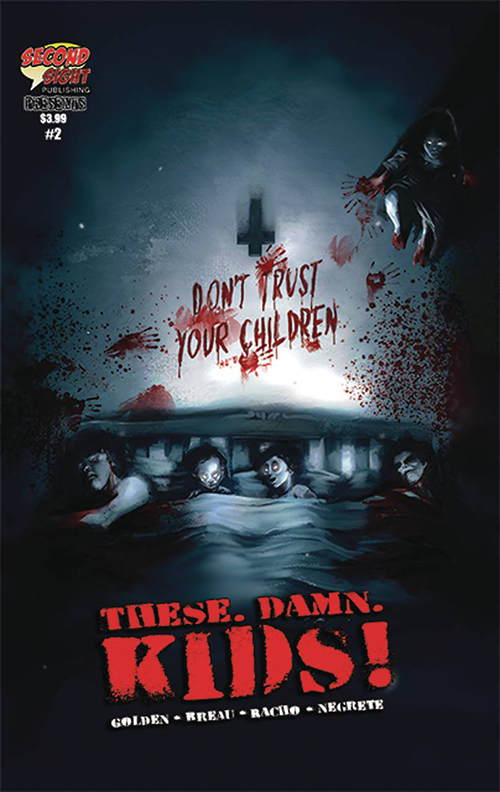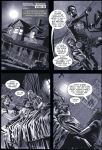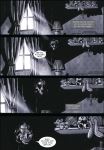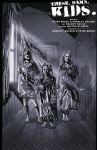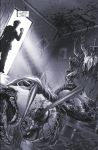 Click to View

Keep an eye on PREVIEWSworld.com's Twitter, Facebook, YouTube, or Instagram for more.
THESE. DAMN. KIDS! #1 (JUL211936) is available at comic shops now. Look for it bi-monthly from Second Sight Publishing. Preorder your copy today with PREVIEWSworld Pullbox!
****
Troy-Jeffrey Allen is the producer and co-host of PREVIEWSworld Weekly. He is also the Consumer Marketing Manager for Geppi Family Enterprises. Troy's comics work includes MF DOOM: All Caps, Public Enemy's Apocalpyse '91, the Glyph Award-nominated Fight of the Century, the Harvey Award-nominated District Comics, and the Ringo Award-nominated Magic Bullet.