Lady Death Reunited With Creator Brian Pulido For New Omnibus
Sep 27, 2021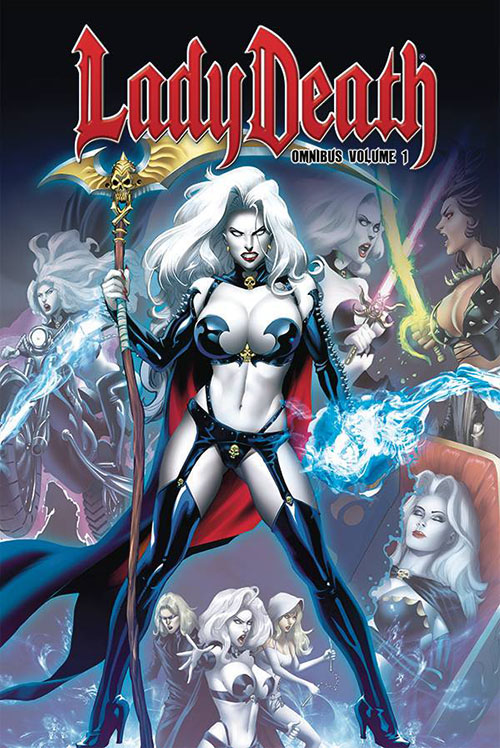 Creator/publisher Brian Pulido brings one of his most famous creations back to life — and to readers — in a huge way with Coffin Comics' 544-page Lady Death Omnibus HC Vol. 1 (OCT211382), available to order now from PREVIEWS using PREVIEWS Pullbox.

This full-color, oversized (8.25" x 12.25") collection of Lady Death's first 10 chapters from the Coffin Comics Era — written by Pulido and co-writer Mike MacLean — offers unapologetic, heavy metal inspired stories with 50 pages of bonus extras, cover art by Diego Bernard, and colors by Ceci De La Cruz.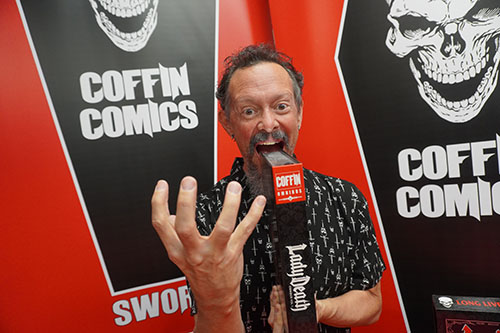 The elegant volume also features a foil-stamped front cover, custom foil-stamped slipcase, silver gilded page edges, and a marker ribbon.

Lady Death awakens from a cursed sleep and finds herself in the pits of Hell. Who among her depraved enemies is responsible? Her ultra-violent quest for answers brings her into direct conflict with Hell's nefarious rogues gallery, culminating in an explosive battle in the City of Dis. Then, Lady Death travels to earth to face the epic villainy of The Trinity alongside The Sworn, Earth's outlaw supernatural protectors.

"We poured our souls into the production of this mighty omnibus," said Pulido. "Whether you are new to Lady Death or you are a hardcore fan, there is something in it for everyone."

The Lady Death Omnibus Vol. 1 hardcover (OCT211382) is scheduled to arrive in stores in February 2022 and is available to preorder now using PREVIEWSworld Pullbox. More below.