Interview: 'Noir Is the New Black'
Aug 01, 2021
Interview by Troy-Jeffrey Allen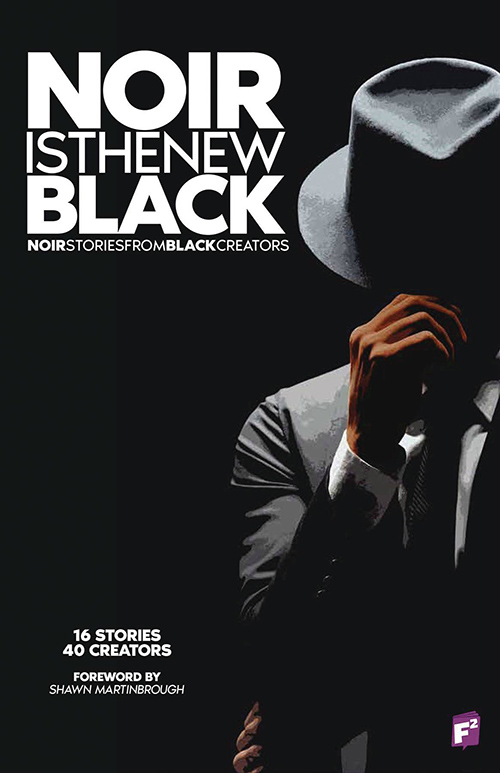 Get ready for some serious atmosphere, quite a few twists and turns, and every shade of black imaginable. This is NOIR IS THE NEW BLACK, FairSquare's anthology series that found success through crowd-funding and is now making its way to comic shops. And not only does it wear its representation on its sleeve, but it carries a deep appreciation for the crime noir genre.
In the following interview, PREVIEWSworld talks with writer Nick Allen and editor Fabrice Sapolsky to find out why NOIR IS THE NEW BLACK is "unhinged, unfiltered, and unstoppable..."
PREVIEWSworld: So, how is Noir the New Black?
Nick: Noir is the New Black is Black excellence in graphic form. A comic anthology that is equivalent to the hottest mixtape of the year. Words and pictures fusing together to tell stories from the hottest black writers and artists in mainstream and indie.
Fabrice: Well…aside from the play on words that everyone understands, it was a great opportunity to bring a sub-genre, "Black noir," out of the shadows, so to speak. Black noir novels and movies have been around for almost sixty years. They're putting African-American characters in the driver's seat while honoring the codes of the noir genre. In comics, there have been some Black noir projects in the past, but not recently and never with such an impressive cast of creators. We also decided to expand the scope of the genre by leaving creators free to set their stories in the past, present or future.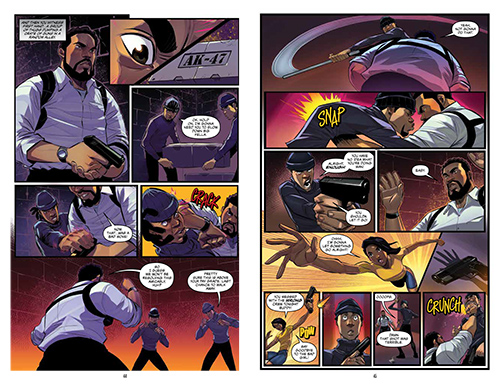 PREVIEWSworld: What do you both love about the noir genre?
Nick: Personally, I love the flexibility provided by noir as it does not rely on a specific time nor place. Although it lends itself to detective stories, it can be surprisingly versatile. While readers, obviously think of stories like Sin City, Scott Pilgrim vs the World is a noir story and I dare anyone to argue otherwise!
Fabrice: I love the subtlety of the genre. Complex characters. Rich backgrounds. And while the genre is rather codified, there's always room for surprises. Noir is political, emotional, often socially conscious. It's a natural fit for comics. I'm certainly not going to say otherwise being so well associated with noir comics myself [as a creator].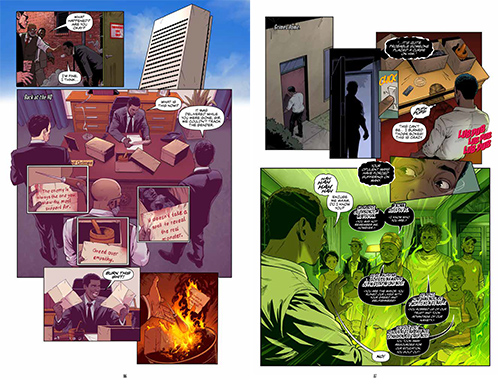 PREVIEWSworld: How did this come about as a project, Fabrice?
Fabrice: My friend and co-editor on the project, TC Harris, and myself were having a conversation back in May 2020 after George Floyd was murdered and there were demonstrations under my windows, here in L.A. I was frustrated to be so powerless with one too many Black lives taken by the Police. I'm an immigrant, and, especially under the previous administration, I was afraid of being in trouble by attending demonstrations or being arrested. Even legal immigrants can be deported if convicted. But TC told me: "well, there are other ways you can help. Do the thing you're good at." That would be comics. And TC and I developed it together. It's an important project for our times and the future.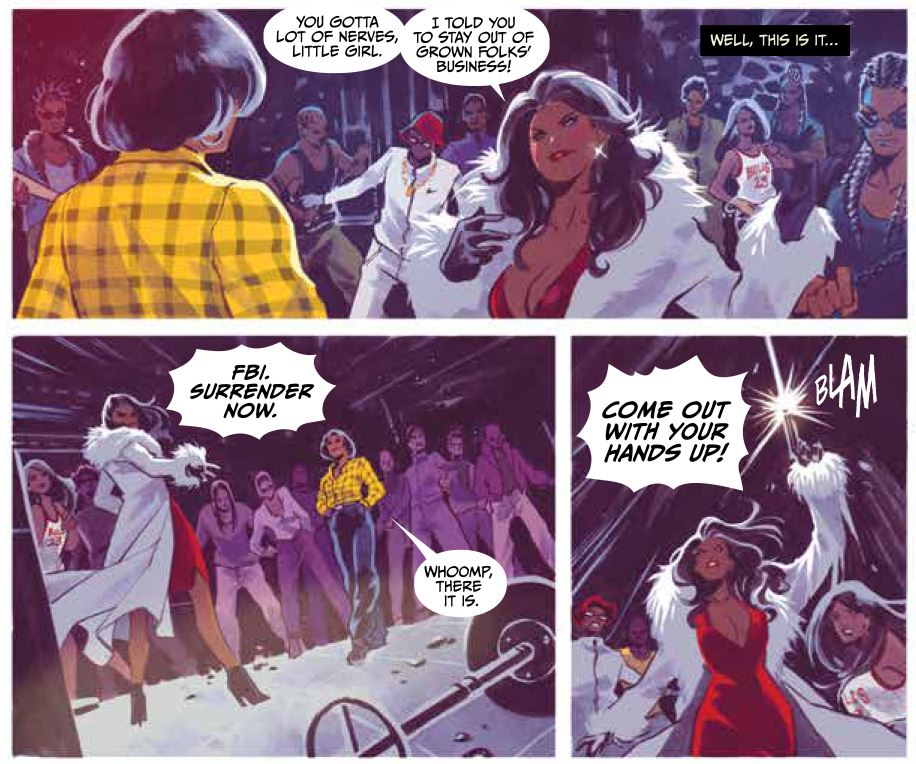 PREVIEWSworld: There's an impressive lineup of creators in this book. Can you tell us about some of the creators involved?
Fabrice: We always knew what we wanted: a mix of established creators and new voices. More women. LGBTQ+ creators. We started scouting. Some writers came without an artist. We took that opportunity to give a chance to unknown creators. Some other creators recommended friends. TC and I covered a lot of ground. We went international and gave some artists their first American comic story, like Karen S.Darboe, who lives in Italy and is on her way to becoming a big star. Like Botswanan artist Walt Barna, who came through N.Steven Harris. He's now working with BOOM! Studios. We're also very proud we could bring new writers to the mix. Like, Stand Up comedian Roxxy Haze or novelist/journalist Erika Hardison.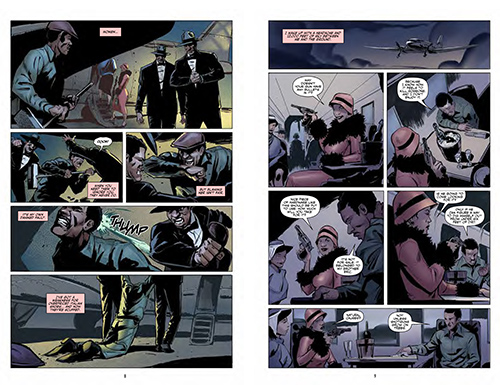 PREVIEWSworld: What were you looking for in terms of creators, Fabrice?
Fabrice: We approached it with an open mind. We sent creators that expressed interest in pitching a deal memo with our rules for the anthology. They all signed up knowing they might not make the cut.
For artists, we really wanted to show how incredibly talented and different Black artists could be. None of the styles there are the same. And, of course, we were blessed to have a few legends and major talents of our industry like MD Bright, Gary Phillips, David F. Walker, Brandon Thomas, Brandon Easton or Melody Cooper. In the end, it's all about relationships and chemistry.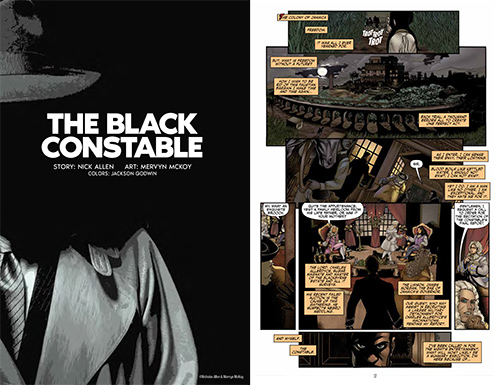 PREVIEWSworld: Let's talk about "The Black Constable." What's your particular story about, Nick?
Nick: In colonial Jamaica, a mystery is afoot after a disastrous slave auction. And there is only one man, who can solve this case, 'The Black Constable.' With time of the essence, this special negro investigator finds himself pitted against the ultimate mastermind and femme fatale, Queen Nanny of the Maroons.
PREVIEWSworld: What type of noir would you classify your story as, Nick?
Nick: I'd say it's historical noir. A bright island like Jamaica is really the perfect place to tell a dark story. I incorporated as many elements of noir as I thought I could pack into six pages.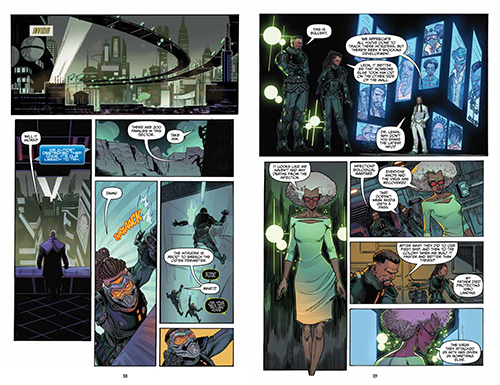 PREVIEWSworld: What other types of stories can readers expect in the anthology, Fabrice?
Fabrice: We wanted diversity in storytelling. In themes. We wanted to show that Noir stories aren't just a gimmick with a broken gumshoe detective drinking whiskey and waiting for a damsel in distress to save. There's actually none of that in our book [laughs]. We had 22 pitches. We ended up choosing 16 stories. We tried to avoid overlapping. Stories too close to each other. I think there's a really wide range of stories that readers will be pleased to find in the Anthology. From Afrofuturism to historical fiction to contemporary drama.
PREVIEWSworld: I love the image on the cover. Who is the artist? What made you pick this particular image?
Fabrice: This is photo manipulation actually, not art. When we did the Kickstarter campaign, we had no art available yet. So I acquired a royalty-free photo and it became the 'face' of the campaign. Then, as we were creating the book, I realized that it actually gave our anthology a distinctive style. So I started looking for another image to apply the same graphic treatment. This is the cover we ended up having. I'm glad you like it.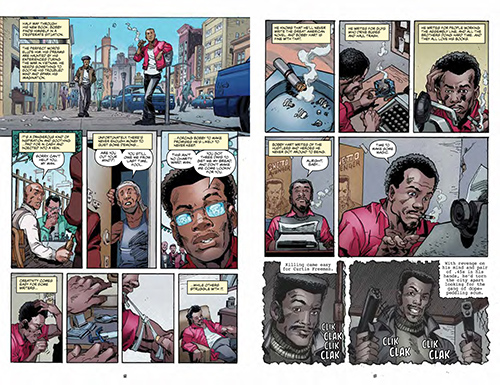 PREVIEWSworld: Any visual standouts in this book?
Fabrice: TC and I are proud of ALL the stories. We were thrilled to have Marcus Williams for a story. His art is superb and considering his busy schedule, getting him for six pages was definitely a blessing. I want to give a special shoutout to color artists Paris Alleyne, Walt Barna and Toyin Ajetunmobi. They brought more life to the book. And kudos to lettering master Deron Bennett and his team at AndWorld Design. There's no good graphic novel without a good lettering crew.
Nick: I've got to shout out Mervyn McKoy who murdered the pencils on our story. [In my opinion], everyone really did their thing. It was great discovering amazing artists that I had not heard of such as Walt Barna and Karen S. Darboe.
PREVIEWSworld: Any plans to continue your story beyond Noir is the New Black, Nick?
Nick: Yes, I've actually fallen down the rabbit hole while working with Mervyn McKoy on this. And now, we are working on a Queen Nanny of the Maroons graphic novel series.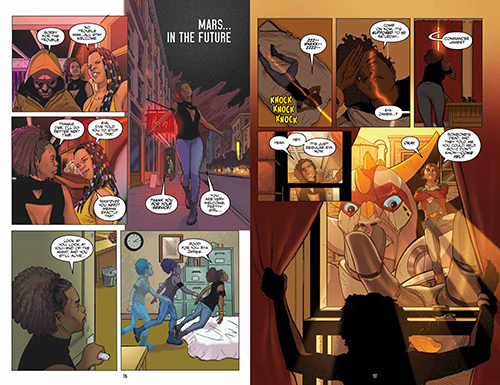 PREVIEWSworld: You've done comedy and sci-fi before, Nick. Was writing a "noir" story a different type of challenge?
Nick: Writing a historical noir story is the stuff of my nightmares. Had not it been for my Frank Yeiger and Mike Van Cleve's support; I could not have seen myself ever writing in this genre. And I'm so glad I did. I hope to incorporate noir elements in my stories, like Fight of the Century moving forward.
Also, I would like to thank Trowa and Fabrice for being my hard-boiled editors. In a way, noir is interesting as it feels a little like Mexican food. These different elements can come together and get layered together to become new and fresh. Like a burrito vs a taco. There was also a lot of research I did before I put pen to paper. It was also a fun challenge to write 18th-century dialogue.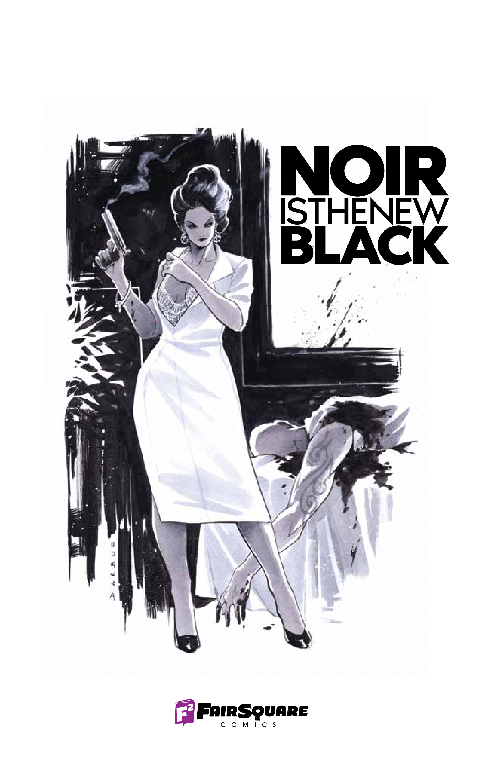 PREVIEWSworld: What's the creative process like on a project like this, Fabrice?
Fabrice: It's very hard to describe it in a few words. Let's say that bringing a 148 pages anthology to life in less than six months from scratch was definitely a challenge and a little miracle. I want to add that what makes this book really different is FairSquare Comics' commitment to promoting minorities, immigrants, and most generally underrepresented categories of creators. In Noir is the New Black, just like with ALL FairSquare Comics graphic novels, creators are keeping 100% of their rights. They are in charge. It's THEIR book before it's ours. As an editor and a publisher, it's my role to help them fulfill their vision but also make sure no one steals their fire. It's a humbling experience. I want to also publicly give kudos to TC Harris, my partner in crime. I couldn't have done this without him and I'm also thrilled that he ended up writing a story in the volume, The Circuit, with the amazing David Brame on art. He's one of the revelations of that book. I saw him grow into a creator as we were developing this anthology.
PREVIEWSworld: Looking forward, what can readers expect from Noir is the New Black?
Fabrice: There will be more Noir is the New Black at FairSquare Comics. We're not ready to announce anything yet. But it'll be fresh, surprising, yet familiar. Right now, let's make sure volume one gets in the hands of as many readers as possible.
PREVIEWSworld: Ultimately, who would you say this book is for?
Fabrice: We are a minority and immigrant-owned company but we're here for everyone. Comics are for everybody. When we were doing the Kickstarter, some backers told us it was the first-ever graphic novel they bought. I think a book like Noir Is a New Black is good for the industry. It's there to remind ourselves where we're coming from as a collective and that, as Stan Lee said, "every comic book can be someone's first". Hopefully, we'll keep bringing more readers in. FairSquare Comics will do its part. As our tagline says, we're doing "Comics for the Rest of Us".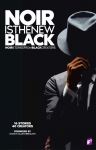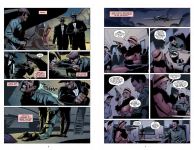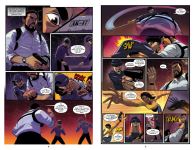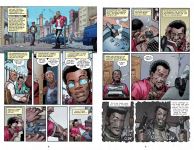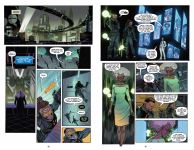 Click to View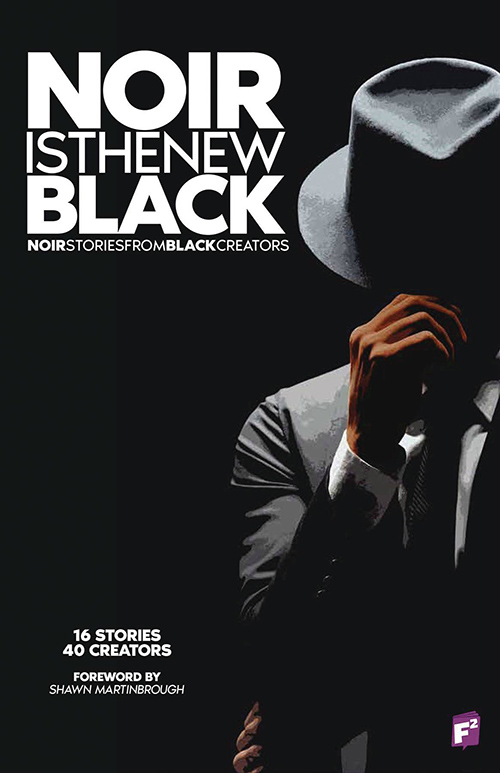 Keep an eye on PREVIEWSworld.com's Twitter, Facebook, YouTube, or Instagram for more.
Noir is the New Black (JUL211635) hits comic shops on September 15th from FairSquare Comics. Order your copy today using PREVIEWSworld Pullbox. More details below.
FAIRSQUARE COMICS LLC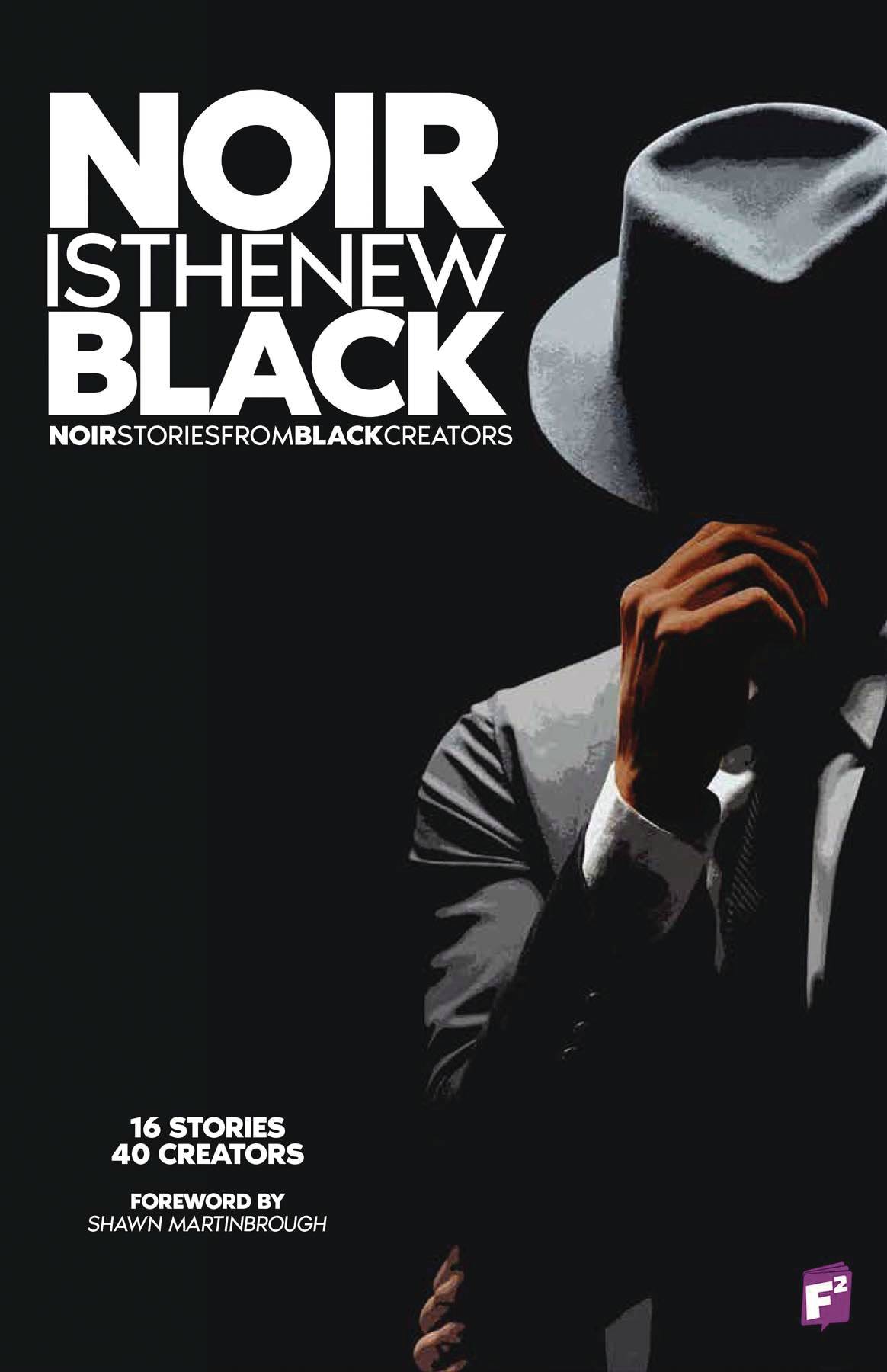 (W) David Walker, Brandon Thomas, Melody Cooper, Brandon Easton, Various (A) N. Steven Harris, MD Bright, Marcus Williams, Karen Darboe, Walt Barna, David Brame (A/CA) Various
Unhinged. Unfiltered. Unstoppable... This is Noir Is The New Black: 40 Black creators delivering 16 Noir stories in a unique way. for the first time, the most successful African American comic book creators like David F.walker, Brandon Thomas, Brandon Easton, Melody Cooper, Md Bright, N.steven Harris as well as a new generation of writers and artists of color from all around the world such as Karen S. Darboe, Walt Barna, Marcus Williams, Quinn Mcgowan, Roxxy Haze, Greg Burnham, and many more, are banding together for a unique anthology of 100% creator-owned Black Noir comic stories.
In Shops: Sep 01, 2021
SRP: $25.00
PREVIEWS Page #306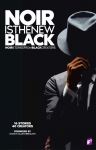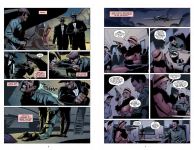 Click to View

****
Troy-Jeffrey Allen is the producer and co-host of PREVIEWSworld Weekly. His comics work includes MF DOOM: All Caps, Public Enemy's Apocalpyse '91, Fight of the Century, the Harvey Award-nominated District Comics, and the Ringo Awards-nominated Magic Bullet.