Sneak PREVIEWS: Enter the Maze of Dark Horse Comics' Mazebook in July's PREVIEWS
Jun 25, 2021
The July edition of Diamond Comic Distributors' monthly PREVIEWS catalog arrives in comic shops and digitally on June 30th and features comic books, graphic novels, toys, and other pop culture merchandise scheduled to go on sale beginning September 2021.
Your customers can get a look at the catalog now on the PREVIEWSworld website by checking out the site's sections that spotlight the Gems of the Month as well as the full catalog sections for Comics; Graphic Novels; Books; Magazines; Trading Cards; Apparel; Toys, Statues, and Models; Collectibles; and Games.
Front Cover:
Dark Horse Comicss'
Mazebook #1
JUL210285
Back Cover:
Diamond Select Toys'
G.I. Joe Gallery: Snake Eyes PVC Diorama
JUL212508
ON OUR FRONT COVER: Jeff Lemire and Andrea Sorrentino explore one man's memory and grief in their new Dark Horse Comics' series, Mazebook.
ON OUR FLIPSIDE COVER: Fan-favorite G.I. Joe character Snake Eyes comes to life with Diamond Select Toys' next release in the G.I. Joe Gallery series, the G.I. Joe Gallery: Snake Eyes PVC Diorama.
ON OUR CATALOG SPINE: Free Comic Book Day celebrates its twentieth-anniversary this year on August 14th. Save the date!
ON OUR ORDER FORM COVER: Acclaimed writer-artist Mirka Andolfo puts her own spin on the sword-and-sorcery genre in Dynamite Entertainment's new Red Sonja series (JUL210812).
The July PREVIEWS Features: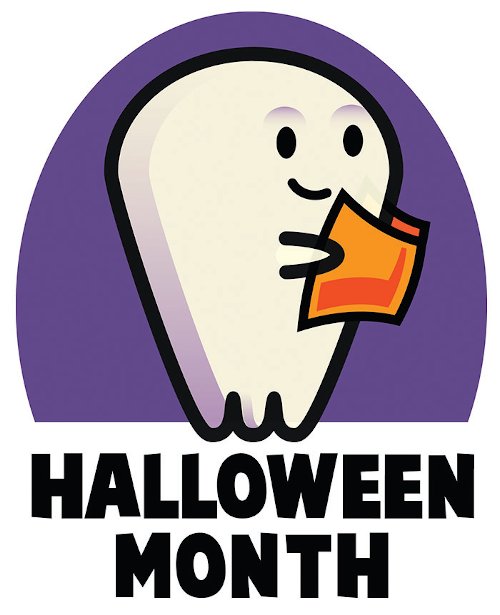 Halloween Month: PREVIEWS celebrates Halloween in July once again this year, highlighting the spookiest new and backlist horror titles for readers of all ages! Just look for the Halloween icon throughout this issue for more great Halloween products.
Gems of the Month: Julyne's PREVIEWS Gems of the Month include:
· BOOM! Studios' Maw #1
· Dark Horse Comics' Mazebook #1 and Stranger Things: Tomb of Ybwen #1
· Dynamite Entertainment's Red Sonja #1
· IDW Publishing's Star Wars Adventures: Ghosts of Vader's Castle #1
· Image Comics' Frontiersman #1 and Primordial #1
· Marvel Comics' Dark Ages #1
catBUZZ: PREVIEWS takes a look at some of the blockbuster books and products coming out in the months ahead. The next phase of Jonathan Hickman's era on X-Men begins as Mystique unleashes her vengeance on Krakoa and its leadership in Hickman, Valerio Schiti, R.B. Silva, and Stefano Caselli's Inferno. Plus, Jeff Lemire and Andrea Sorrentino investigate the aftermath of long-forgotten missions from the earliest days of the Space Age in Image Comics' Primordial; Kevin Eastman's archives open for IDW Publishing's Teenage Mutant Ninja Turtles: The Last Ronin Design Archive; Dark Horse Comics celebrates 30 years of SEGA's iconic blue blur with the Sonic the Hedgehog Encyclo-Speed-Ia; Philippe Girard explores the life of one of the 20th-century's great artists in Drawn+Quarterly's Leonard Cohen: On a Wire; and many more products coming you will look forward to in the months to come
catBUZZ Toys: On the catalog's flip side, PREVIEWS looks at some upcoming toy projects that will have fans excited in the months to come. The fractured mind of one of fantasy fiction's most memorable characters comes to life with Diamond Select Toys' The Lord of the Rings: Gollum Deluxe Action Figure. Plus, Beast Kingdom takes inspiration from Frank Miller's Dark Knight Returns for the The Dark Knight Returns DAH-043 Dynamic 8-Ction Heroes Figure; Disburst's Back to the Future Tiki Mug 3-Piece Set is the perfect drinkware for your own Enchantment Under the Sea dance; Super7 celebrates the Universal Monsters with the Universal Monsters Retro Monster Masks; comics and pop culture icon Stan Lee is celebrated with Beast Kingdom's Stan Lee MC-030: The King of Cameos Master Craft Statue; and other exiting toys will be coming your way this year.
PREVIEWS Exclusive Merchandise: Each month PREVIEWS offers a selection of products that can only be found at your local comic shop. Among this month's exclusive items, Impact Merchandising offers four t-shirts and two hoodies of Spider-Man, Venom, and Carnage that feature striking desings inspired by Patrick Gleason's cover to Amazing Spider-Man #55 and will look great at conventions, school, and work! Plus, Surreal Entertainment offers several exclusive Power Rangers and Teenage Mutant Ninja Turtles pint glasses, including the Teenage Mutant Ninja Turtles: Blue Moon Pint Glass (JUL213064) and the Power Rangers: Ranger Watercolor Pint Glass (JUL213055), Look for the PREVIEWS Exclusive icon throughout the catalog to find these and other exciting products you can find only at your local comic shop in the months ahead.
Indie Edge: PREVIEWS talks to filmmaker and Storm King publisher Sandy King about her film career, publishing John Carperter comics, upcoming projects, and her love of Cullen Bunn's Shadowman and Keanu Reeve's BRZRKR.
Editor's Note: In this month's Editor's Note, PREVIEWS editor Marty Grosser looks forward to the excitement of Free Comic Book Day in August and seeing trick-or-treaters this Halloween as the United States emerges from the COVID pandemic.
Plus: So much more!
All this awaits you in the July edition of PREVIEWS, which goes on sale at your local comic shop or specialty store on Wednesday, June 30th in print at your local comic shop or specialty store at its regular cover price of just $3.99 or digitally at PREVIEWSworld.com/digital!