The Marvel Universe Descends into Chaos in the Darkhold Alpha #1!
Jun 14, 2021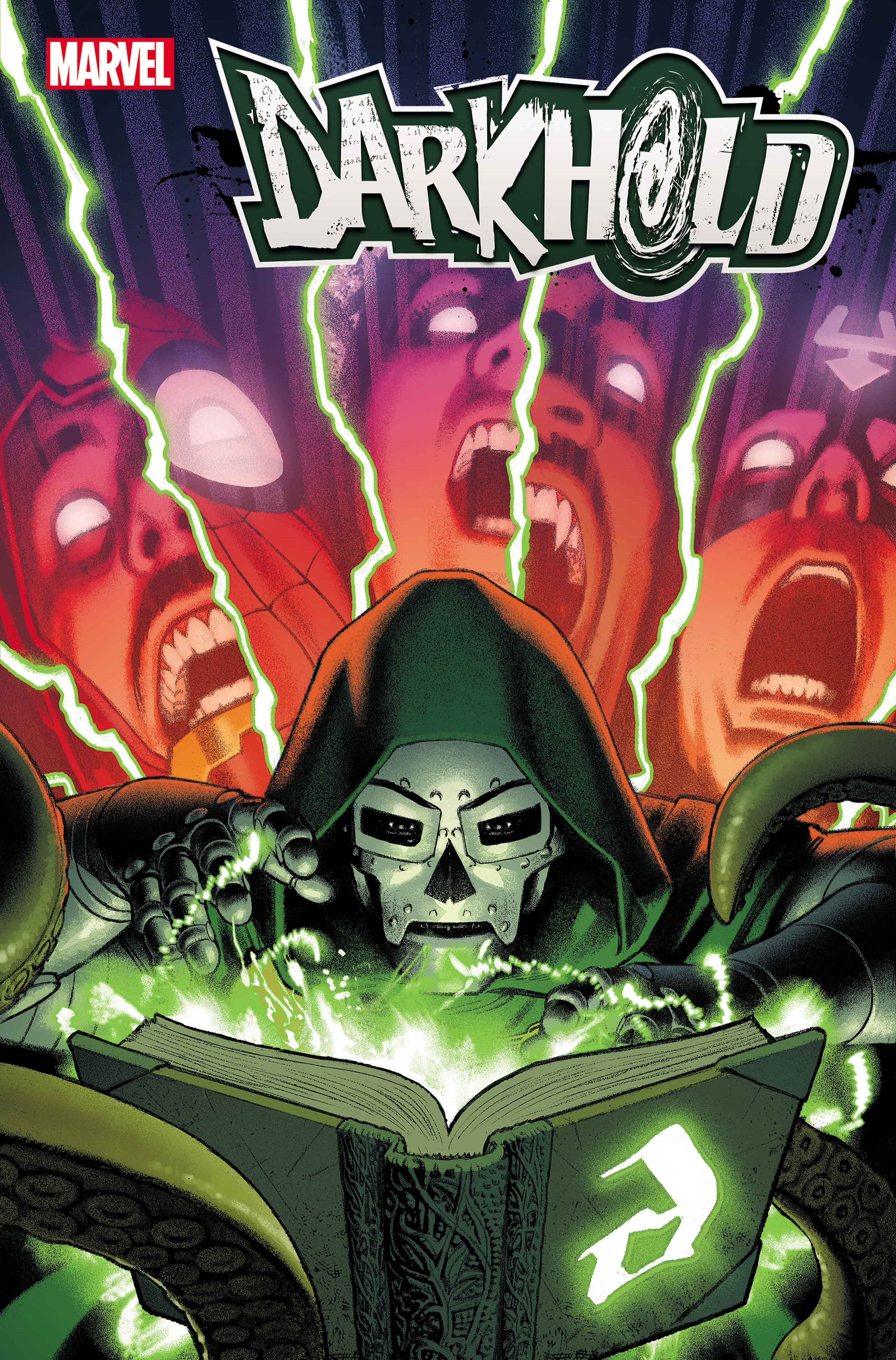 The wait is over! After months of speculation, the highly-anticipated DARKHOLD saga will begin this September! This new Marvel Comics epic will kick off in DARKHOLD ALPHA #1 by acclaimed writer Steve Orlando (Curse of the Man-Thing) and extraordinary artist Cian Tormey (Injustice: Year Zero). In a story that will delight and terrify, the infamous Darkhold text has resurfaced, and the Scarlet Witch is the only hero who can prevent the dreadful havoc it's set to unleash.
For hundreds of years, scholars and heroes alike have searched for the Darkhold—a.k.a. the Book of the Damned, written by the elder god Chthon. Now Doctor Doom, one of the greatest sorcerers in the Multiverse has found it, and Chthon has found him. To save them all, the Scarlet Witch recruits a group of the world's greatest heroes: Iron Man, Wasp (Janet Van Dyne), Black Bolt, Blade, and Spider-Man. But in order to enter Chthon's dimension and fight him, the heroes must read from the legendary Darkhold, which drives them utterly insane. Together, they'll have to confront their inner darkness to overcome of the most powerful mystical threats the Marvel Universe has ever faced.
"At last, we're ready to open the Darkhold together," Orlando said. "Scarlet Witch and Doctor Doom are two of Marvel's most intimidating icons! And I am so excited for you all to get on board with this journey that pushes Wanda to the limit, as five of Marvel's biggest heroes must overcome the nightmares held by the Darkhold's pages, to stand with Wanda against one of her oldest enemies."
This spellbinding tale will be told across a series of one-shots, each focusing on a different hero. Enter the pages of the Darkhold—and lose your mind in mighty Marvel fashion when THE DARKHOLD ALPHA #1 hits stands on September 22nd!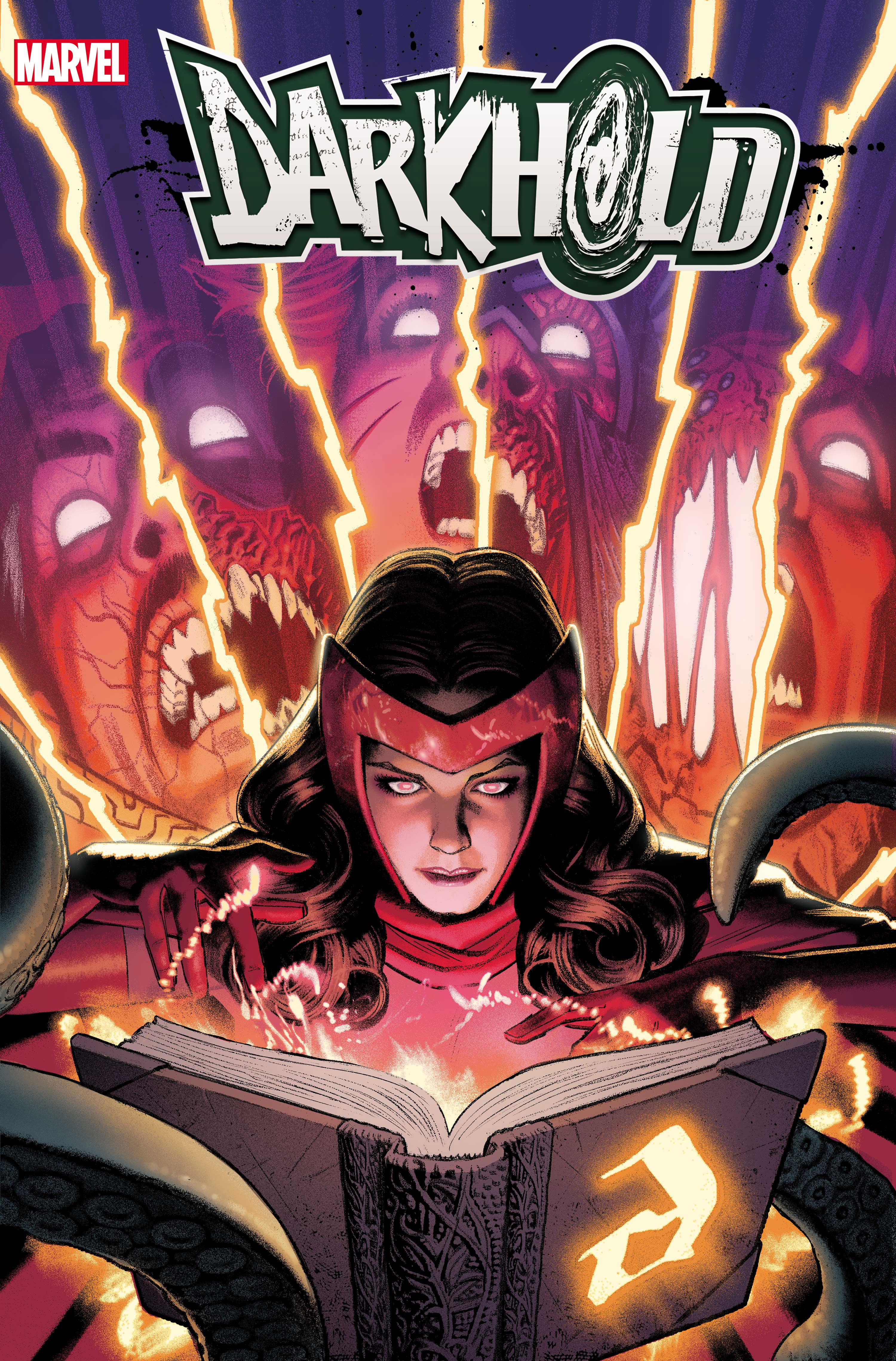 You May Also Like:
MARVEL COMICS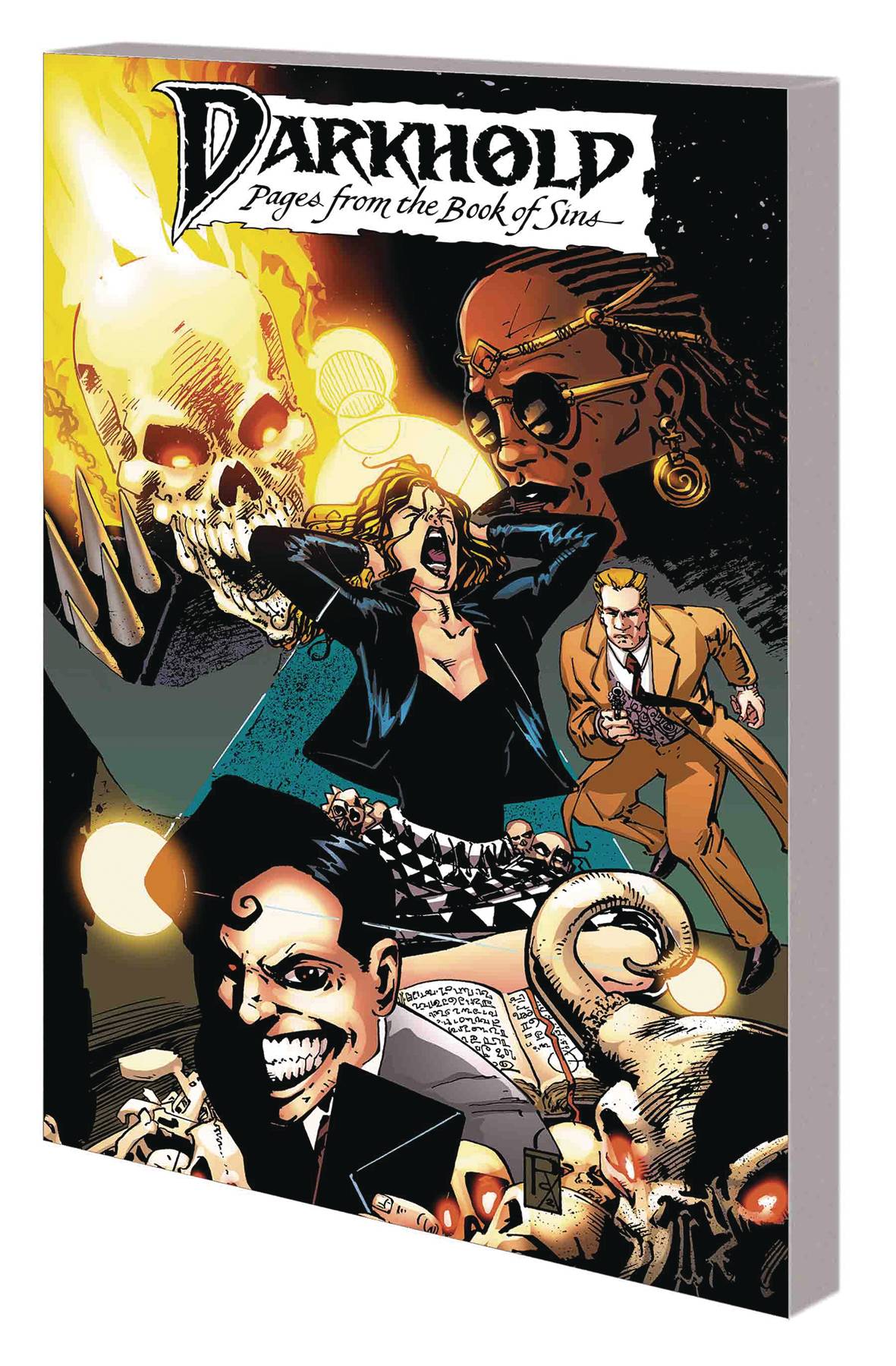 (W) Christopher Cooper, J.M. Dematteis, Mort Todd (A) Tony Harris, Various (A/CA) Richard Case
Once you get your hands on the Darkhold, you'll be dying to read what's inside! And when long-lost pages of the Book of Sins begin to resurface, cursing those who read them with vicious twists on their greatest desires, it's up to Victoria Montesi and her Darkhold Redeemers, Sam Buchanan and Louise Hastings, to keep them out of the wrong hands! As the mysterious Darkhold Dwarf spreads chaos and the powerful pages wreak havoc, the Redeemers get a little help from Doctor Strange, Ghost Rider and their fellow Midnight Sons - but whose side is Modred the Mystic on? With demonic forces on the rise, can the Redeemers prevent the rebirth of Chthon? Collecting DARKHOLD: PAGES FROM THE BOOK OF SINS #1-16, DOCTOR STRANGE, SORCERER SUPREME #90 and material from MIDNIGHT SONS UNLIMITED #1-2 and MARVEL COMICS PRESENTS (1988) #145.
In Shops: Sep 26, 2018
SRP: $39.99
MARVEL PREVIEWS Page #128
MARVEL COMICS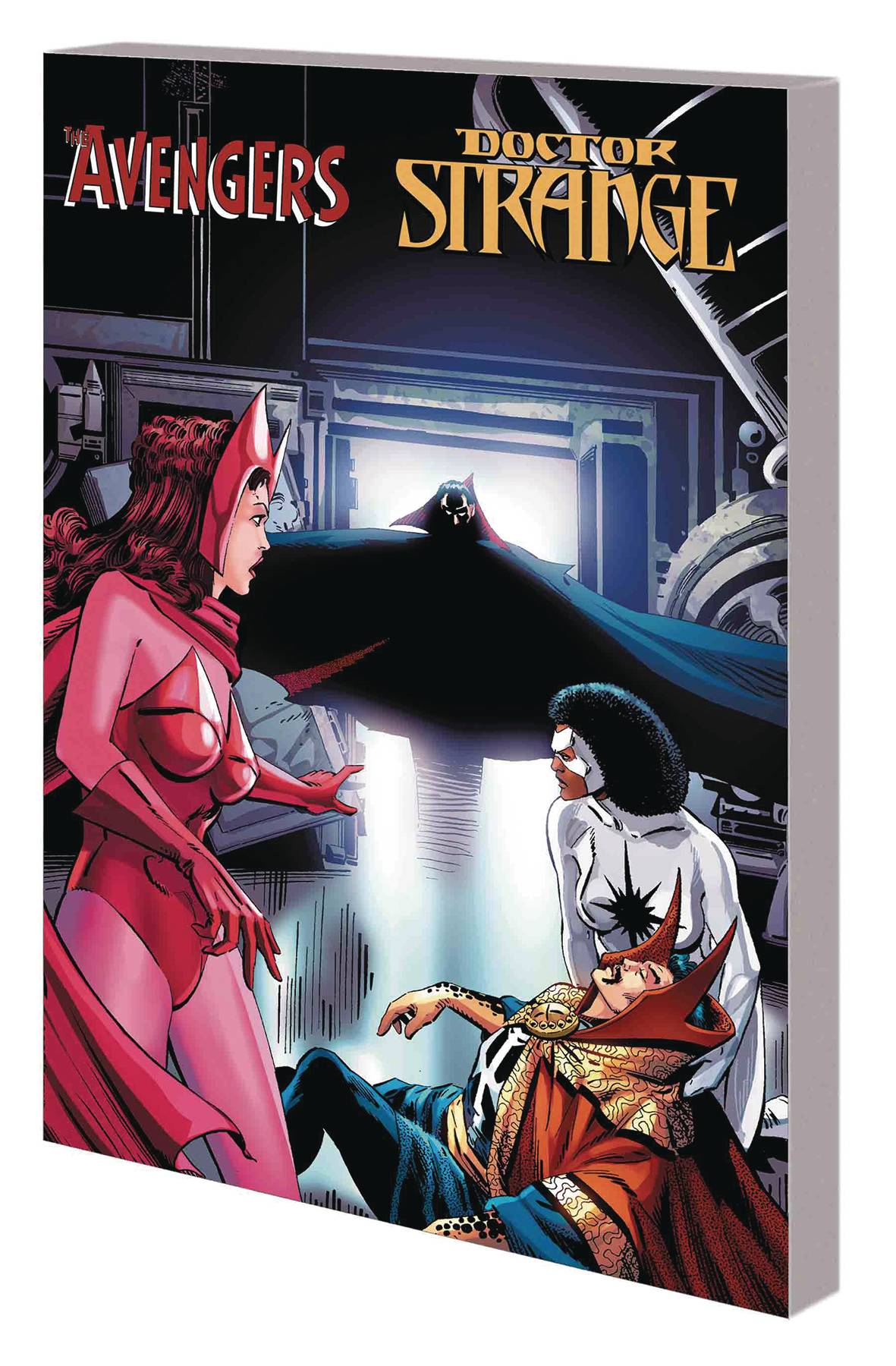 (W) Gerry Conway, Marv Wolfman, Various (A) Mike Ploog, Gene Colan, Various (CA) Dan Green
Learn the hidden history of Marvel's most terrifying tome! Penned by the elder god Chthon and containing the blackest of magic, could the Darkhold be responsible for the Werewolf by Night's curse? Jack Russell's quest for the truth leads him into conflict with...Dracula! Modred the Mystic dared to learn the Darkhold's secrets, but he spells trouble for the Avengers when Chthon chooses Scarlet Witch as the vessel for his rebirth! And Doctor Strange attempts to use the Darkhold to destroy all vampires - as Thor battles Dracula! Collecting MARVEL SPOTLIGHT (1971) #3-4; WEREWOLF BY NIGHT (1972) #1, #3 and #15; TOMB OF DRACULA (1972) #18-19; MARVEL CHILLERS #1-2; AVENGERS (1963) #185-187; DOCTOR STRANGE (1974) #59-62, #67 and #81; THOR (1966) #332-333; and material from DRACULA LIVES #6; AMAZING SPIDER-MAN ANNUAL #22; X-MEN ANNUAL (1970) #12; and DOCTOR STRANGE, SORCERER SUPREME #9-13 and #15.
In Shops: Oct 03, 2018
SRP: $39.99
MARVEL PREVIEWS Page #129