Happy Earth Day! We Rank Our Favorite Plant-Based Comic Characters!
Apr 22, 2021
By Mike Szymanski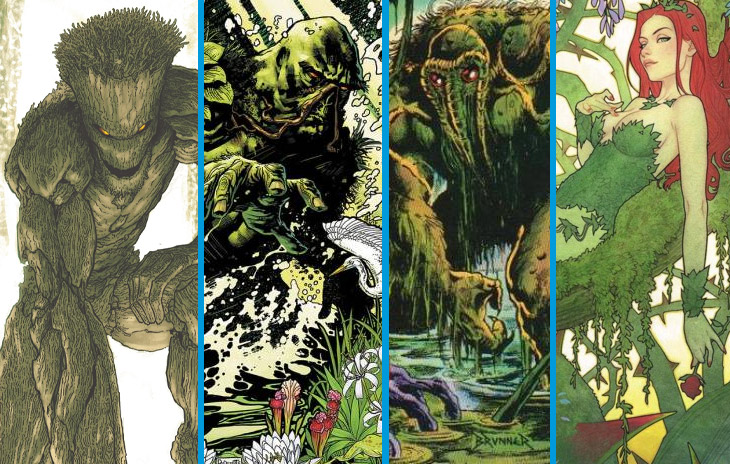 Ah Earth Day, it's sneaks up on the best of us each April. But it's an important day to recognize. It only makes sense to take a day to honor the planet we all share. We only get one.
With our planet currently besieged by nigh irreversible climate change that's quickly (cosmically speaking at least) turning into a global crisis, it's now more important than ever before to take the time to treat every day like Earth Day. Entire continents on fire, endlessly increasing sea levels, acidic oceans wreaking havoc on food chains, wildlife populations dwindling behind our backs, and carbon emissions making our planet warmer by the day there's been too much damage done and only so much that can be done to fix it.
Taking steps to learn what is happening and why can make all the difference. Look into supporting organizations that are working tirelessly to address these problems on a level the average person cannot. Remember to be a good steward of the environment. We only get one go around on this planet, so why not leave it better than you found it?
That's why we're celebrating Earth Day by ranking our five favorite plant based comic characters! These characters would want you to take care of the Earth, I mean you wouldn't want to disappoint Swamp Thing now... would you?
So grab a pot of soil and some seeds to see where we planted these green heroes and villains in our ranked list. Happy Earth Day!
#1 - Groot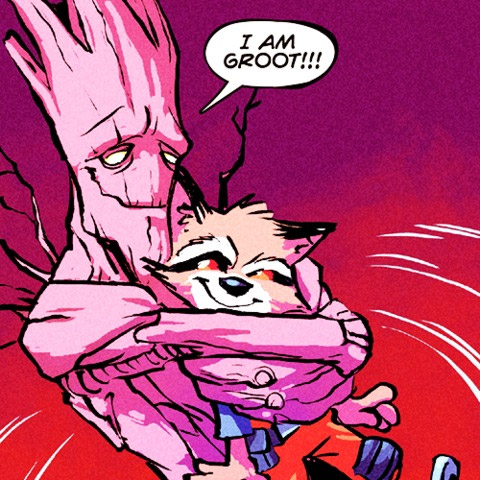 Who doesn't love Groot? Even though he was introduced as a villain in 1960, this lovable tree person has since taken the heart of Marvel fans with his appearances in the Guardians of the Galaxy movies. He has all the qualities of a great superhero with the lovable personality of an innocent child just trying to figure out the world. Who wouldn't want to hang with Groot and friends, he seems like a great guy to have on your side.
#2 - Swamp Thing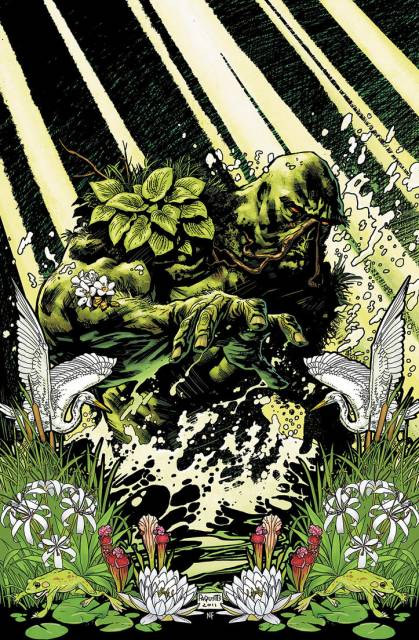 The stoic plant elemental has a lot going for him. This extremely powerful guardian of the Earth fights to protect the planet and mankind against all manner of monster as an Avatar of "The Green." With powers of plant based teleportation, Swamp Thing can emerge from any part of the planet as a physical construct of plant matter. Along with being able to control plants and the elements of fire, earth, water, and air, Swamp Thing is one of comics' most powerful earthly allies.
#3 - Man-Thing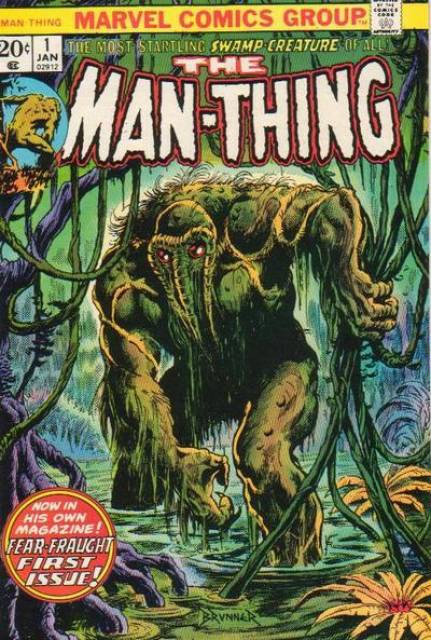 The former scientist turned plant monster, Man-Thing, has a tragic backstory and an interesting place in the Marvel universe. Similar to Swamp Thing, Man-Thing is a sentient swamp creature made of vegetation, but differs in that he is more monster-like. He doesn't talk to or care for humans much. Many of his heroic moments he stumbled into accidentally. For that reason alone he fits the bill as another lovable sympathetic swamp creature and a symbol of the latent power of the Earth.
#4 - Poison Ivy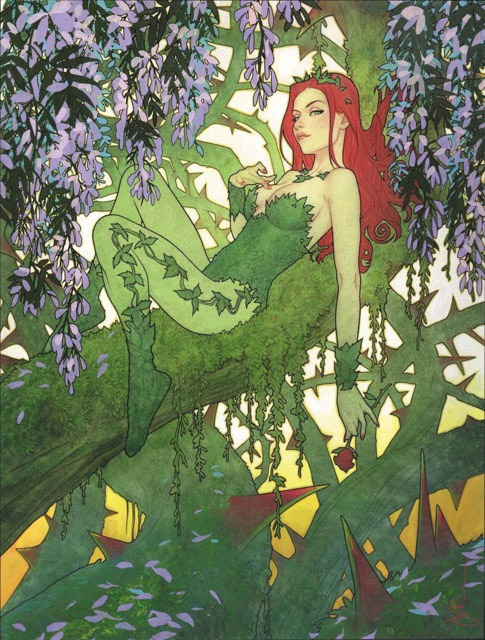 Poison Ivy considers herself "nature's daughter and the world's rightful ruler." This "ecoterrorist of global importance" is scientist Dr. Pamela Lillian Isley. She was gifted with powers from "the Green" and frequently uses mind-altering pheromones and spores to control humans and plants alike. Her noble pursuit of defending the environment means she will break the rules to get what she wants.
This wanton disregard for human life in the name of protecting the Earth means many of her media portrayals are villainous in nature. She is someone you definitely don't want to cross, but deserves respect even if her methods don't always add up.
#5 - Floronic Man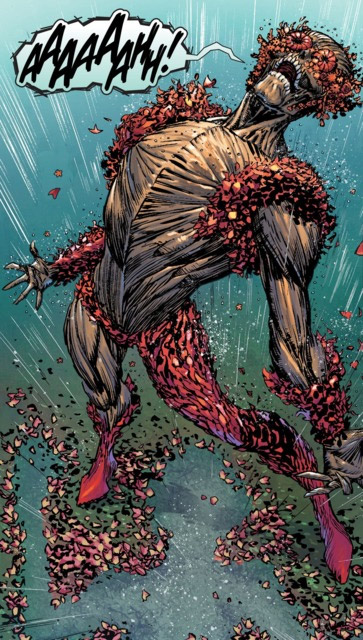 This creep takes the cake for weird dude plant man. One of Swamp Thing's arch enemies, the Floronic Man is similar to Poison Ivy in that he can control plants, but differs in his origin. Known as Jason Woodrue, this interdimensional outcast uses his plant powers in aim to take over the world. Using an experimental potion to transform himself into a man/plant hybrid, Woodrue has a long history as an iconic super villain in the DC Universe.
Even though he's a plant/man hybrid, Jason Woodrue is kind of a dummy. He wants to eradicate all human life on earth to let plants thrive but seemingly forgets that humans breathe out carbon dioxide that plants need to breathe themselves. Kind of a major oversight on his part. That being said, he still ranks as one of comics' best plant based characters for his wild design and persistent plant powers.
Check out these items at your local comic shop!
MARVEL COMICS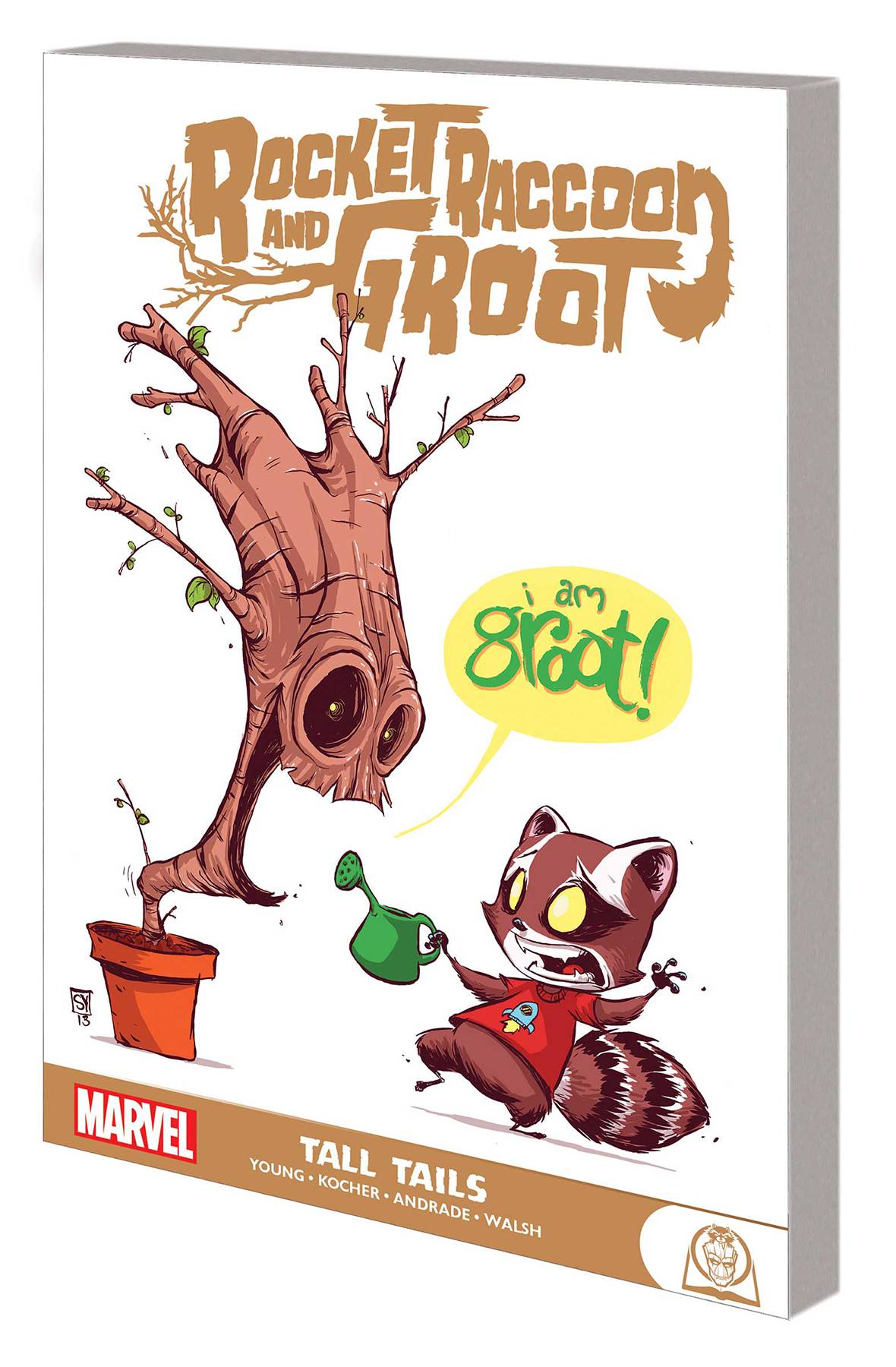 (W) Skottie Young, Nick Kocher (A) Filipe Andrade, More (CA) Skottie Young
There's a new criminal mastermind in the galaxy, and it's...Rocket Raccoon?! How did this happen? Groot knows, but he's not talking! Well, he is talking, but all he's saying is... Oh, you know. Diabolical danger, madcap mysteries and astonishing adventure abound in tall tales of everyone's favorite cosmic double act! Then, Rocket and Groot put the "fun" in "funeral" - but any mirth is only hiding a certain raccoon-like critter's grief at the death of his mentor in conartistry. And when Captain Marvel enlists her Guardians of the Galaxy pals to fight in CIVIL WAR II, surely it won't divide these BFFs. After all, they are Groot, right? All that, plus the unbelievable Gwenpool! If you love adventure, animals, outer space and just about anything in between, this is the book for you! Collecting ROCKET RACCOON & GROOT #1-10.
Ages 10 & Up
In Shops: Mar 11, 2020
SRP: $12.99
MARVEL PREVIEWS Page #149
MARVEL COMICS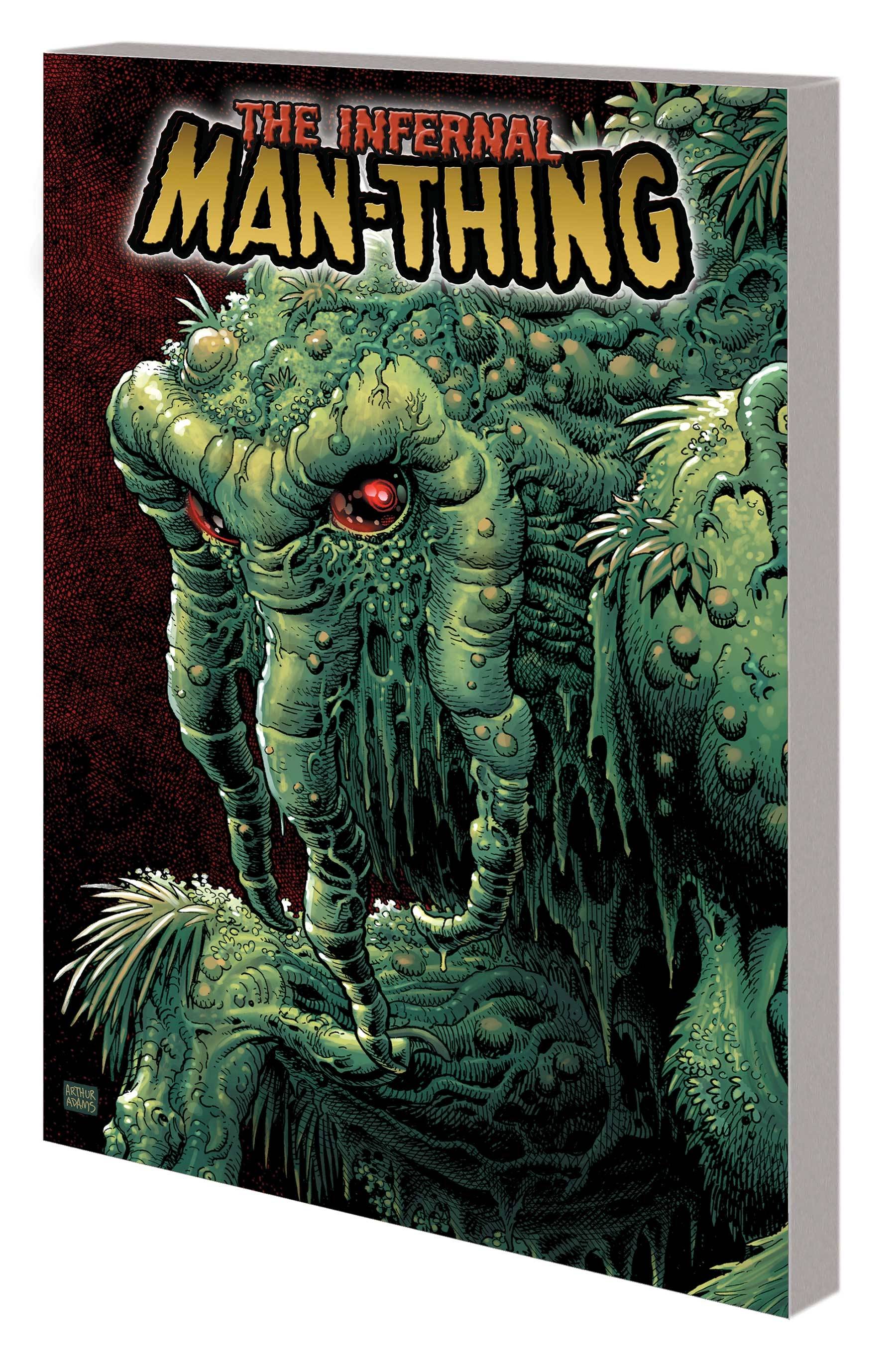 (W) Steve Gerber (A) Jim Mooney, More (CA) Arthur Adams
Steve Gerber takes the macabre Man-Thing out of his swamp and across the Marvel Universe! First, the muck-monster heads to Atlanta, where women are under attack by the life-stealing Scavenger! But that's nothing compared to the demonic Thog the Nether-Spawn! Plus: The uncanny return of the Molecule Man brings Man-Thing and Iron Man together, old pal Howard the Duck reluctantly joins in on a far-out fantasy adventure, Spider-Man swings by for a team-up, and the Man-Thing shambles into a satanic Super-Soldier scheme! Plus: Gerber's infernal final Man-Thing story revisits a beloved classic. What is the mystery behind the "Screenplay of the Living Dead Man"? Collecting MAN-THING (1974) #19-22, IRON MAN ANNUAL #3, HOWARD THE DUCK (1976) #22-23 and INFERNAL MAN-THING #1-3 and material from RAMPAGING HULK (1977) #7, WEB OF SPIDER-MAN ANNUAL #4 and MARVEL COMICS PRESENTS (1988) #1-12.

Rated T+
In Shops: Apr 21, 2021
SRP: $44.99
MARVEL PREVIEWS Page #99
MARVEL COMICS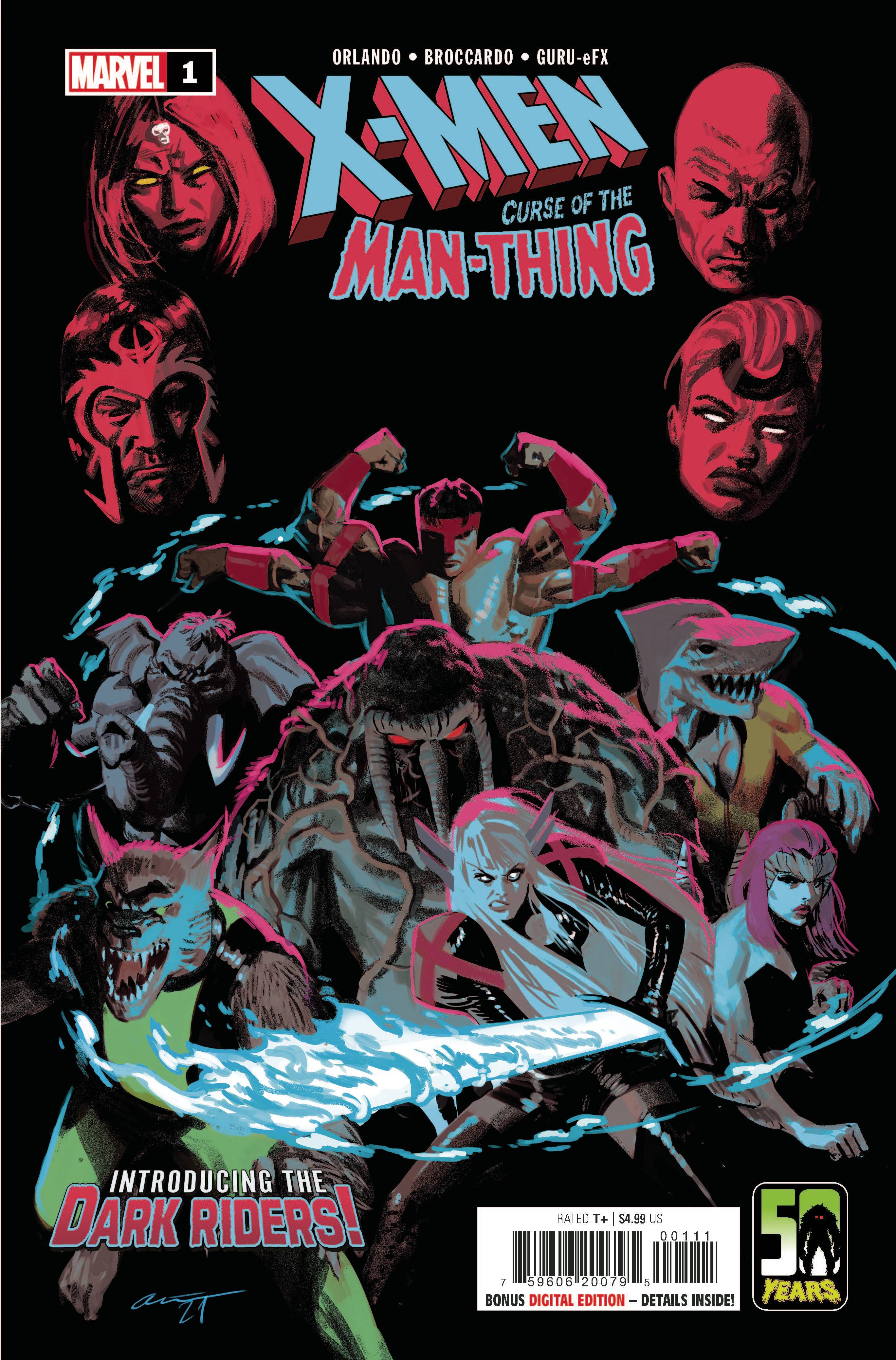 (W) Steve Orlando (A) Andrea Broccardo (CA) Daniel Acuna
MAN-THING'S CURSE HAS BEEN REVEALED...BUT IT'S UNDER NEW MANAGEMENT!
Years ago, DOCTOR TED SALLIS was ready to give up anything to crack the SO-2 serum and deliver success to his growing family. Unbeknownst to the rest of the world...he did. Today, as cities spanning from the U.S. to Krakoa are besieged by fear-driven blazes, the MAN-THING must reckon with his past deeds if he hopes to emerge renewed and rescue a world on fire. But fighting from his lowest means that Man-Thing can rise to his highest, especially with the unexpected help of the X-MEN'S resident sorceress MAGIK and her debuting team of monstrous mutants known as THE DARK RIDERS!
Part 3 of 3!
Rated T+
In Shops: May 05, 2021
SRP: $4.99
MARVEL PREVIEWS Page #19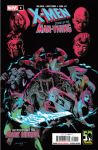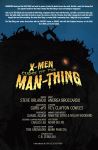 Click to View