The PREVIEWS Exclusive Immortal Hulk Pop! Smashes into Comic Shops
Mar 23, 2021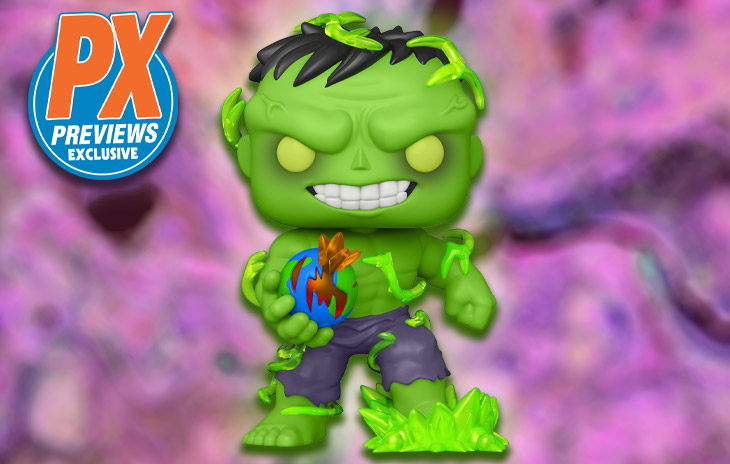 Hulk is on a rampage more destructive than any before in the thrilling pages of Marvel Comics' Immortal Hulk, and now you can bring the destructive cosmic force of Hulk to your Funko collection with this Pop Super Marvel Heroes Immortal Hulk 6in PREVIEWS Exclusive Vinyl Figure (JUL209200, SRP: $23.99), and it's available to pre-order now at your local comic shop!
Standing at 6" tall, Immortal Hulk flickers with translucent gamma radiation effects, and holds the Earth in his hand with an intention to destroy this universe and start anew. Look out for a chase version that glows in the dark for a truly radioactive effect!
Hulk is smashing into stores in late May 2021. Don't miss out on adding this PREVIEWS Exclusive Immortal Hulk Pop! Vinyl Figure to your collection, pre-order now at your local comic shop!
---
For every six PREVIEWS Exclusive Immortal Hulk 6in vinyl figures ordered through April 12th, 2021, comic shops will receive a PREVIEWS Exclusive Immortal Hulk #46 Funko variant. Please check with your comic shop retailer about the availability of this very limited variant cover.