Dark Horse Comics to Publish 'Falconspeare' from Mike Mignola and Warwick Johnson-Cadwell
Mar 12, 2021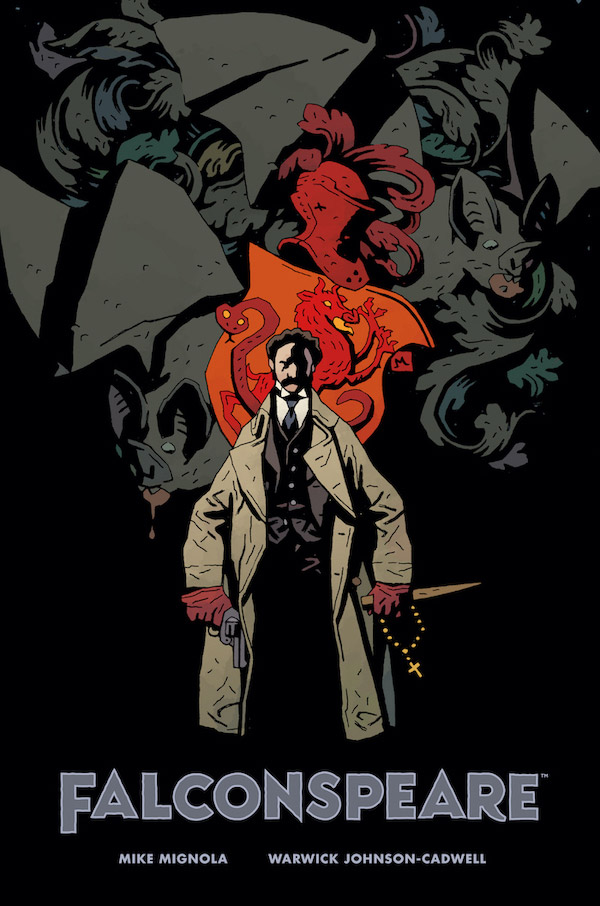 This fall, Dark Horse Comics will publish Falconspeare, an original graphic novel featuring Mike Mignola and Warwick Johnson-Cadwell's characters Professor J.T. Meinhardt, Mr. Knox, and Ms. Mary Van Sloan. This eerie Victorian-style mystery delivers horror, humor, and the kind of off-kilter, charming twists that fans of Mignola and Johnson-Cadwell's previous collaborations Mr. Higgins Comes Home and Our Encounters With Evil: Adventures of Professor J.t. Meinhardt and His Assistant Mr. Knox have come to expect. Monster hunters extraordinaire Professor Meinhardt, Mr. Knox, and Ms. Van Sloan have teamed up to slay spooks and investigate the uncanny before, but now they'll tackle a question that's haunted them for years: What happened to their friend and vampire slayer extraordinaire, James Falconspeare?
Falconspeare is written and drawn by acclaimed artist Warwick Johnson-Cadwell, with lettering by Clem Robins and a cover by Mignola and Eisner Award-winning colorist Dave Stewart.
"Evil lurks among dark shadows and in many forms. The vampire, the werewolf, monsters of all kinds," said Johnson-Cadwell. "We need a particular kind of hero to thwart these evils, and Professor J.T. Meinhardt, Mr. Knox, and Ms. Mary Van Sloan are just those heroes. A cryptic correspondence sets them on a mysterious path which will lead them to diabolic danger and grim reality where evil may lie. Diabolic evil is revealed in grim reality, and an ultimate sacrifice is demanded. Their encounters with evil continue."
"Mr. Higgins Comes Home was a silly little story that basically wrote itself, inspired by old movies both Warwick and I love," said Mignola. "I certainly didn't imagine it would lead to other things, but seeing Warwick take those couple of characters from the original and create a whole world around them has been a real joy. I hope he's having as much fun making these books as he appears to, because (now that I can just enjoy them as reader) I never want him to stop."
Like the previous graphic novels, Falconspeare features the signature loose, expressive style of cartoonist Warwick Johnson-Cadwell in a standalone story that builds on the characters' previous adventures. It is set outside both the Hellboy Universe and the Outerverse. Falconspeare will be on sale from Dark Horse Books in comic shops on September 29, 2021.
DARK HORSE COMICS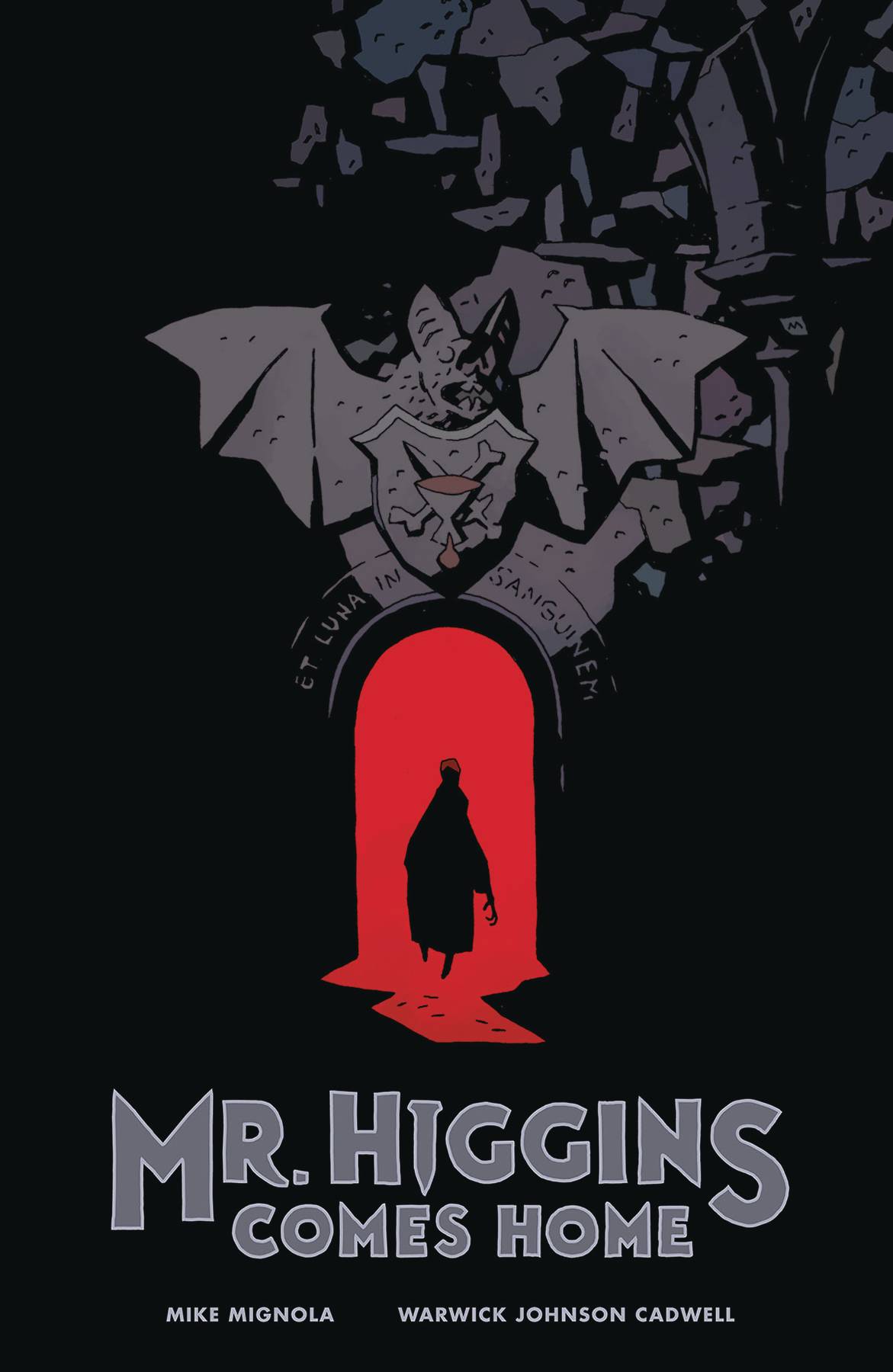 (W) Mike Mignola (A) Warwick Johnson-Cadwell (CA) Mike Mignola
Preparations begin at Castle Golga for the annual festival of the undead, as a pair of fearless vampire killers question a man hidden away in a monastery on the Baltic Sea. The mysterious Mr. Higgins wants nothing more than to avoid the scene of his wife's death, and the truth about what happened to him in that castle. However, these heroic men sworn to rid the world of the vampire scourge inspire Higgins to venture out and to end the only suffering he really cares about-his own.
This sendup of classic vampire stories sees Mignola teaming with British artist Warwick Johnson Cadwell (Solid State Tank Girl, No. 1 Car Spotter) for an original graphic novel as outlandish as The Amazing Screw-On Head.
In Shops: Oct 18, 2017
SRP: $14.99
PREVIEWS Page #38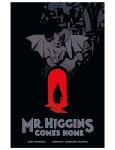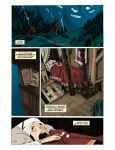 Click to View

Praise for Mr. Higgins Comes Home:

"Charmingly illustrated by Warwick Johnson Cadwell, MR. HIGGINS is both a timeless fable and a cheeky send-up of Victorian vampire tropes, and it's utterly delightful."—SYFY WIRE

"Funny, scary... tragic and absurd. In short, it's a perfect comic book to curl up with on Halloween, or any other day that you're feeling up for that peculiarly All Hallow's Eve blend of scares and laughs… and just a tiny hint of tragedy."— DREAD CENTRAL

"You can always count on Mike Mignola for horror stories with a spooky atmosphere and a sense of humor, and he consistently puts out new horror comics with artists that bring an unconventional visual sensibility to the genre."—AV CLUB
DARK HORSE COMICS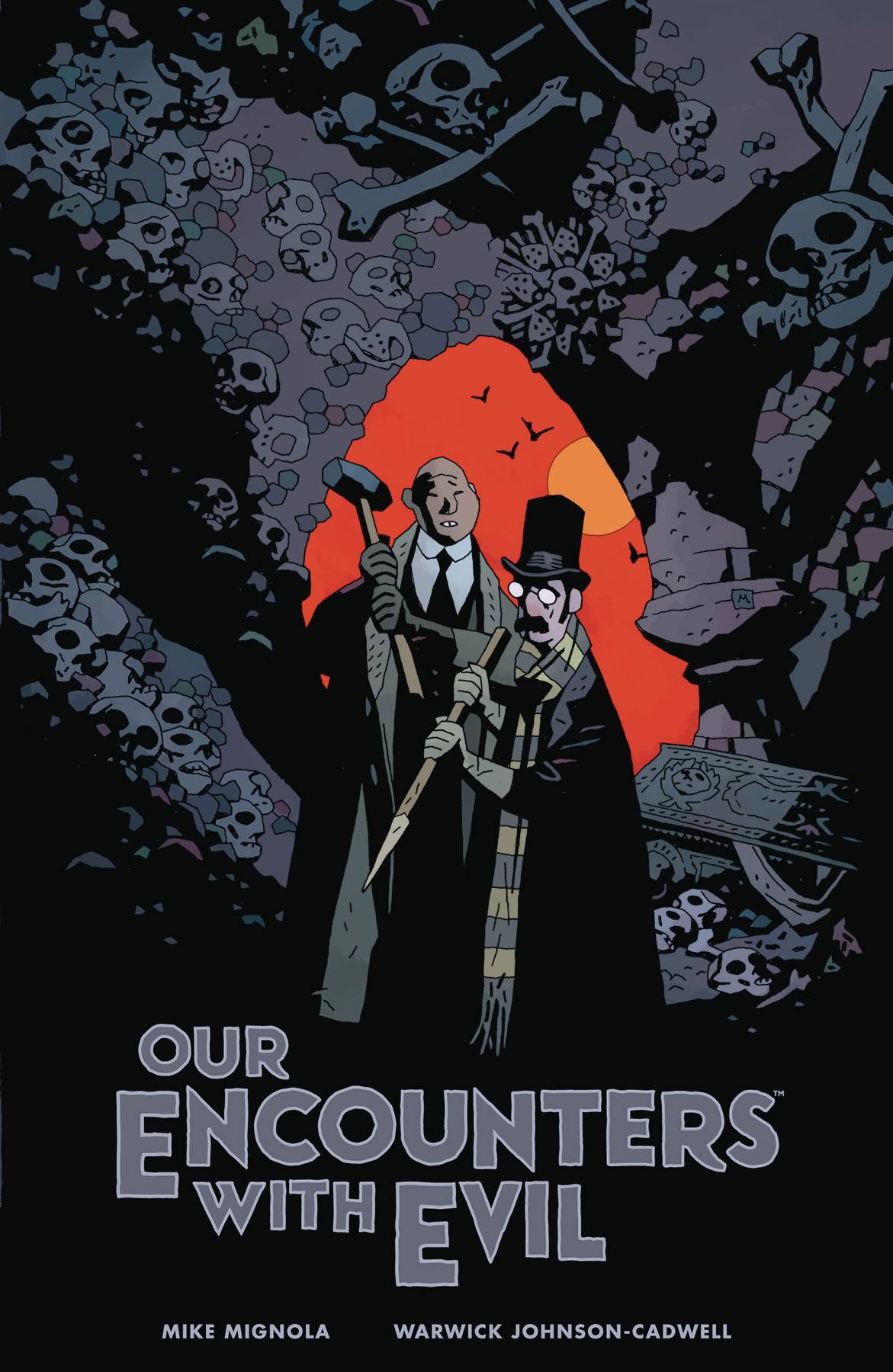 (W) Warwick Johnson-Cadwell (A) Warwick Johnson-Cadwell (CA) Mike Mignola
Mr. Higgins was just the beginning! Follow Professor J.T. Meinhardt and Mr. Knox as they continue their pursuit of ne'er-do-well creatures of the night! Backed by the dauntless vampire hunter Ms. Mary Van Sloan, the heroes of Mr. Higgins Comes Home pursue vampires, werewolves, and other horrors that even they are hard-put to name or explain. The only thing that's for certain is that the strange truths these adventurers uncover are seldom what they seem!
In Shops: Nov 13, 2019
SRP: $17.99
PREVIEWS Page #94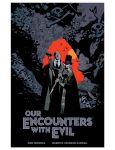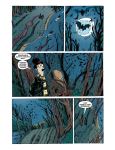 Click to View

Praise for Our Encounters with Evil: Adventures of Professor J.T. Meinhardt and His Assistant Mr. Knox:

"Hauntingly unique."—FORBES

"Satisfying horrific but refreshingly imaginative and playful."—LIBRARY JOURNAL

"I could look at Johnson-Cadwell's artwork all day long."—MULTIVERSITY