Interview: From The Freedomverse to Serial Killers, Second Sight Focuses On You, The Reader
Jan 21, 2021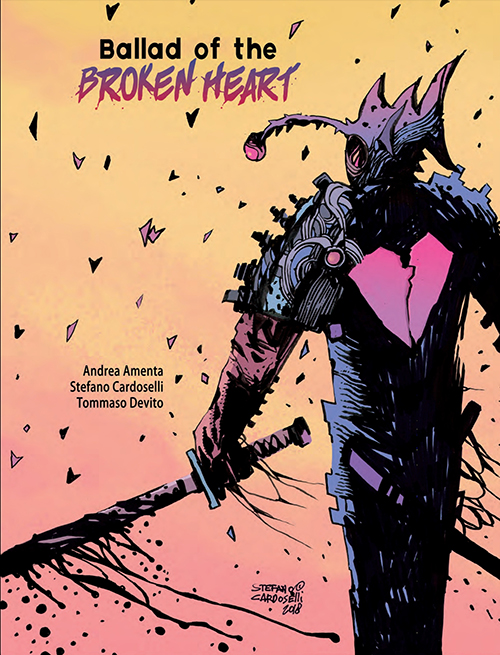 Interview by Troy-Jeffrey Allen
Plenty of up-and-coming publishers promise things like expanded universes or Hollywood-bound premises. Second Sight, however, is going against the grain and doing what comics use to do best...genres! From Gods, sidekicks, serial killers, superheroes, zombies -- Second Sight is giving readers the type of stories they crave.
In the following interview, Second Sight CEO and President Bradley Golden shows PREVIEWSworld around the various creations coming from the publisher. All available to pre-order at your local comic shop.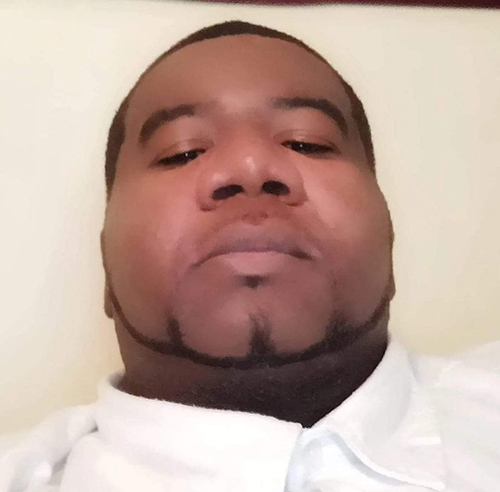 PREVIEWSworld: So, your website calls SECOND SIGHT "the future of comics." What makes that true?
Bradley Golden: I believe we are the future of Indie Comics. We are very diverse in creators and properties. We have titles that are not afraid to take chances in their storyline. Like the Leave on the light trade paperback, for example, our antagonist is a notorious child murder, we open up to him killing a little girl and her mother very brutally. We also have our Native American Natalie Cloudrider is a Sargent in the United States Army and our heroine Lady Freedom.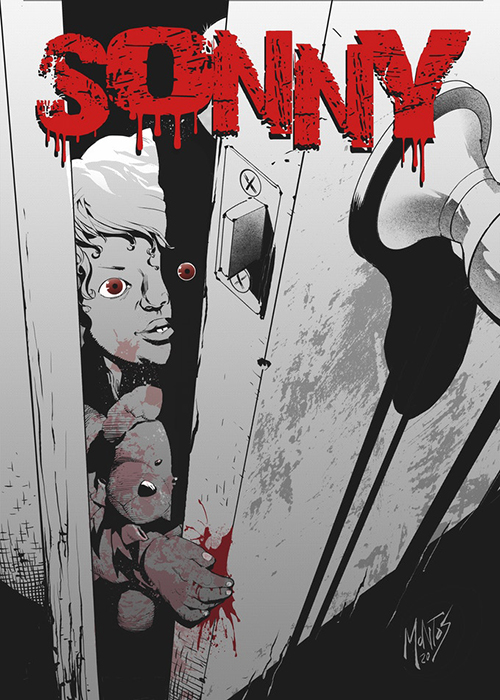 Bradley Golden: We also have our horror anthology titles at Caliber Comics, Mississippi Zombie, and upcoming Harvest of Horrors as our foundation titles for starving independent creators a chance to get their visions out there to the masses. I believe we are the future of Indie Comics because we are trying to give indie creators of all ethnicity and genders a voice, a way to get their work and skills seen by the big guys.
PREVIEWSworld: Is your overall focus sci-fi? Drama? Superheroes?
Bradley Golden: Our overall focus is to be a house of many great titles across all genres. We have our horror imprint as Second Sight Presents, and our Sci-Fi and Adventure imprint is Secondverse, and lastly, our hero imprint is title Freedomverse. We will soon open up our all age imprint named Second Sight Playground.
PREVIEWSworld: Catch us up to speed. What are some of Second Sight's premiere titles? What are they about?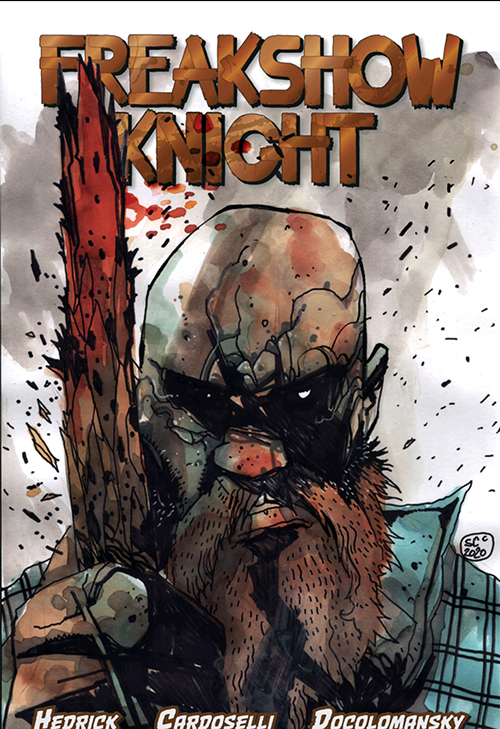 Bradley Golden: Our premiere titles releasing in January 2021 previews are Leave on the light Trade by Bradley Golden and George Aguilar, which is a story about a notorious serial killer who was caught and put to death, but he didn't stay dead. He has continued his reign of terror from beyond the grave. We have The Edge, by Marvin Wynn, A story about a mystery drug that is called "Edge" a genome that enhances semi-natural abilities that may or may not have been present in humans RNA. These abilities are not limited in their range, class, or destructive nature. Some abilities are only present through outward sources. Including but not limited to weapons and or vehicles.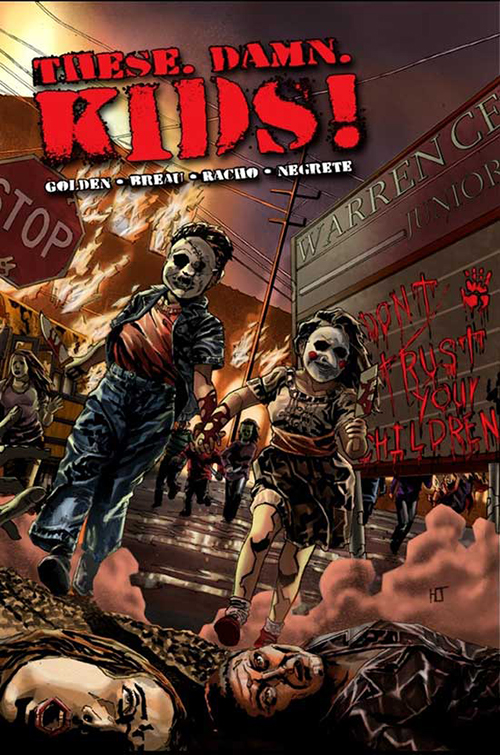 Bradley Golden: We have Larry Jarrell, Lady Freedom #1 our Native American super heroin wearing the stars and stripes of the United States. You could say she is our Captain America, with a touch of Superman thrown in. She is joined by Sgt. Camille Abhorghast and Scarlett, her self-appointed sidekick. Together they are tasked with stopping the Villainous Black Valkyrie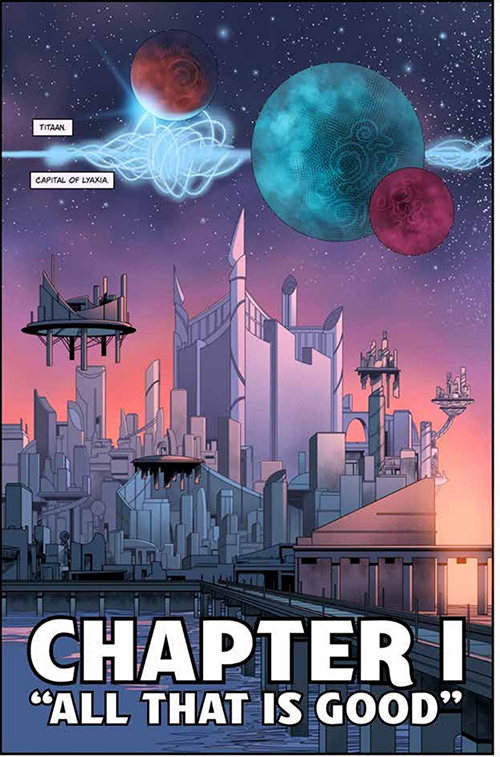 Bradley Golden: Lastly, we have Aron Pohara, Book of Lyaxia #1, a story of Gods, family, betrayal, love, destiny, and above all choices that are presented to us. It follows two brothers that are trying to end the eternal war that was going on between the warring families for eons.
PREVIEWSworld: What about their creative teams? How do they uphold Second Sight's vision?
Bradley Golden: Each creative team knows what is expected of them. They are all in on our culture and beliefs in telling diverse stories and trying to move the needle in the indie space. Here at Second Sight Publishing, we are FAMILY!!
PREVIEWSworld: How did Second Sight come about as a publishing house??
Bradley Golden: Like all start-up companies, we started in the basement of my house three years ago. I was working on leave on the light, and Mississippi Zombie, putting together stapled comics attending cons. I saw an ad for open submissions and pitched it. It got published by now defunct publisher Insane Comics. That was my first taste of Indie publication. Soon after I pitched my titles Victoria Black and Orision to Ben Dunn at Antarctic Press and he loved it and wanted to publish it in their anthology series Mangazine.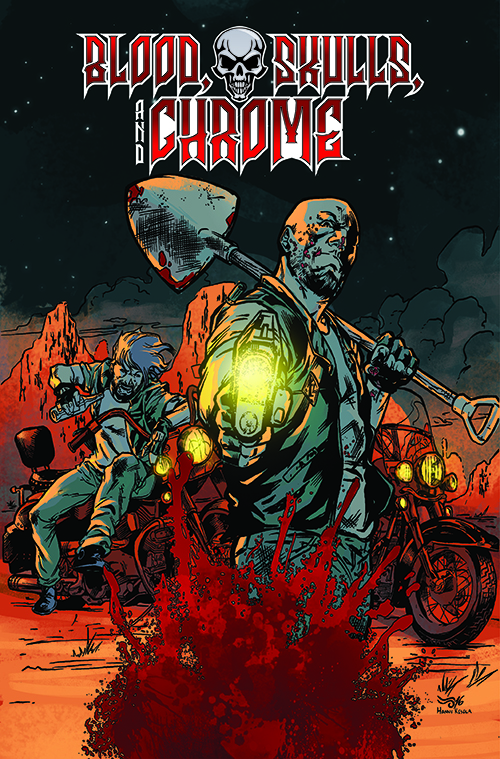 Bradley Golden: I was published in Mangazine #3&4. Quickly followed by writing in their other Anthology series Exciting Comics in issue #1-6. I then pitched my creator on the series Leave on the light to them with a new creative team and accepted it and agreed to Co publish it with my company banner on the cover alongside theirs. So to speak that's the first book with my company banner on it. After that, we publish my John Crowther, Cold Blooded title to start the horror series Horror Comics for 3 issues. After that title, my contract had ended with Antarctic Press.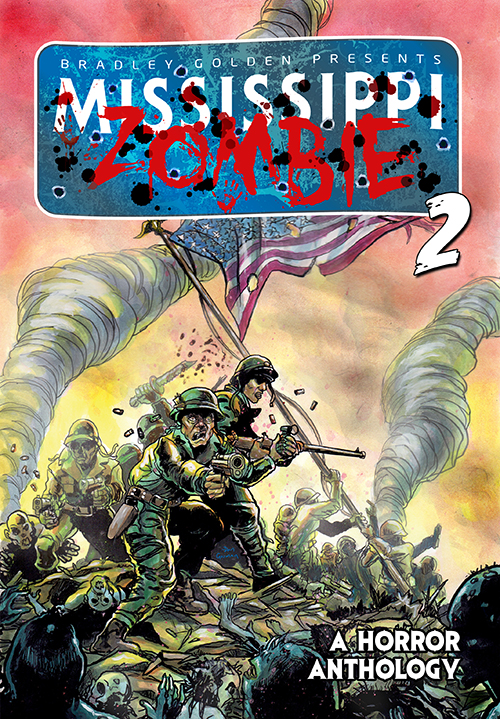 Bradley Golden: Shortly after Antarctic Press, I signed an exclusive deal with Caliber Comics to carry my company's graphic novels Mississippi Zombie and Harvest of Horror moving forward. Which we are using as our foundation titles for all indie creators. Then, finally, I signed with Diamond Distribution to distribute, Second Sight Publishing titles beginning in 2021. The rest as they say is history.
PREVIEWSworld: Looking forward, what can readers expect from Second Sight?
Bradley Golden: Readers can look forward to great stories and characters as well as reading tales that a lot of publishers would shy away from publishing due to the nature of the concept. For example, our trade for Cold blooded is coming up soon which is about an ice-cream man who makes ice cream and special toppings from the bodies of his victims and feeds it to children in nearby neighborhoods.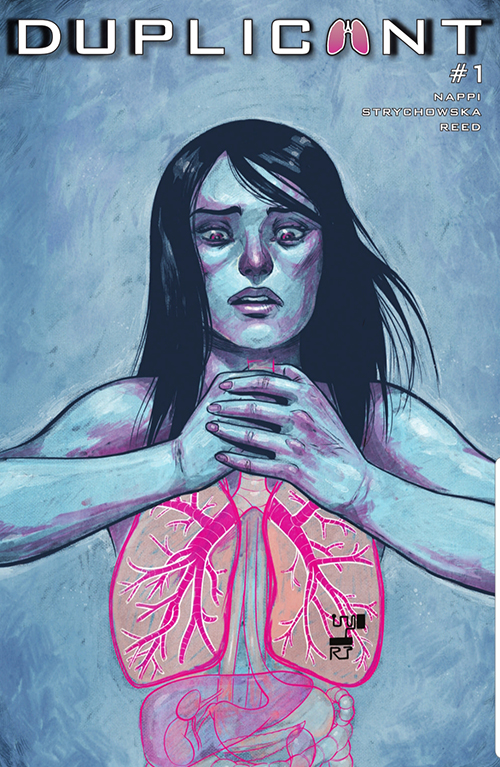 Bradley Golden: We also got another title called Duplicant, by Karla Nappi. Set in the future during a pandemic of organ failure, a scientist becomes a victim of his own technology. I assure you there are many more titles coming up that pushes the boundaries of what can be told. We have Ballad of the Broken Heart by Stefano Cardoselli, we have two more by me and Peter Breau, called Sonny and These. Damn. Kids., we also have our biker title Hannu CKesola called Blood, Skulls, and Chrome, and lastly, we have The Protector by Marcus Roberts. Many, many more.
PREVIEWSworld: In terms of audience, who is Second Sight for?
Bradley Golden: We are thriving to be for everyone! Children all the way up to adults.
Second Sight's line of books are available to pre-order now from your local comic shop. More below...
SECOND SIGHT PUBLISHING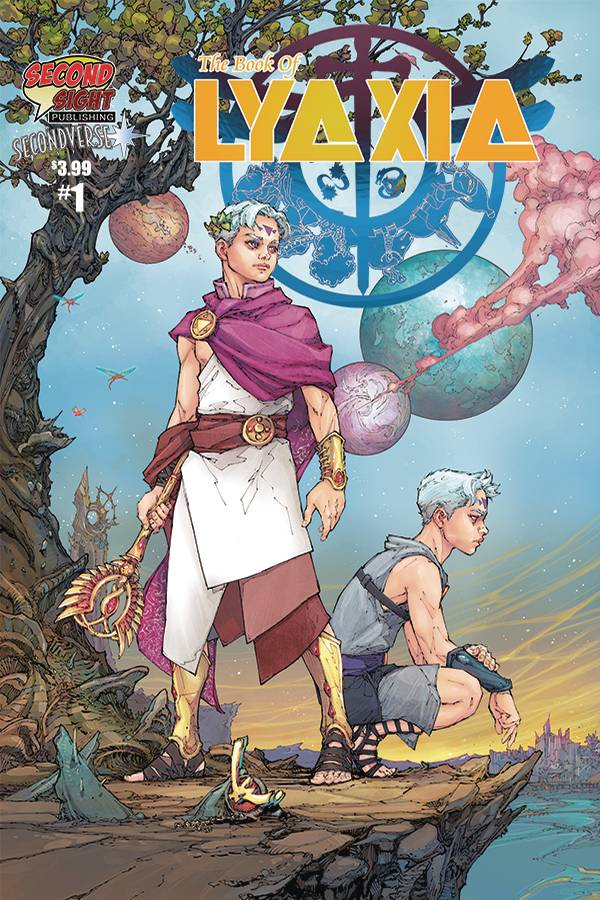 (W) Aron Pohara (A) Andi Baquerizo (CA) Kenneth Rocafort
Welcome to the world of Nexus. World of gods from different mythologies! Greek, Egyptian, Norse, Roman gods living together! Join Chronos Deimos and Chronos two twin royal brothers, while they try to find where they belong on this realm! What their destiny is! In the first issue a coup in capital of the gods (Titaan) a coup against twins is underway and a mysterious figure comes onto the scene that is attempting to guide one of the twins toward his destiny!
In Shops: Mar 24, 2021
SRP: $3.99
PREVIEWS Page #318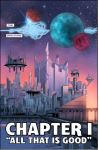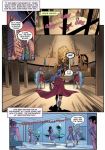 Click to View

SECOND SIGHT PUBLISHING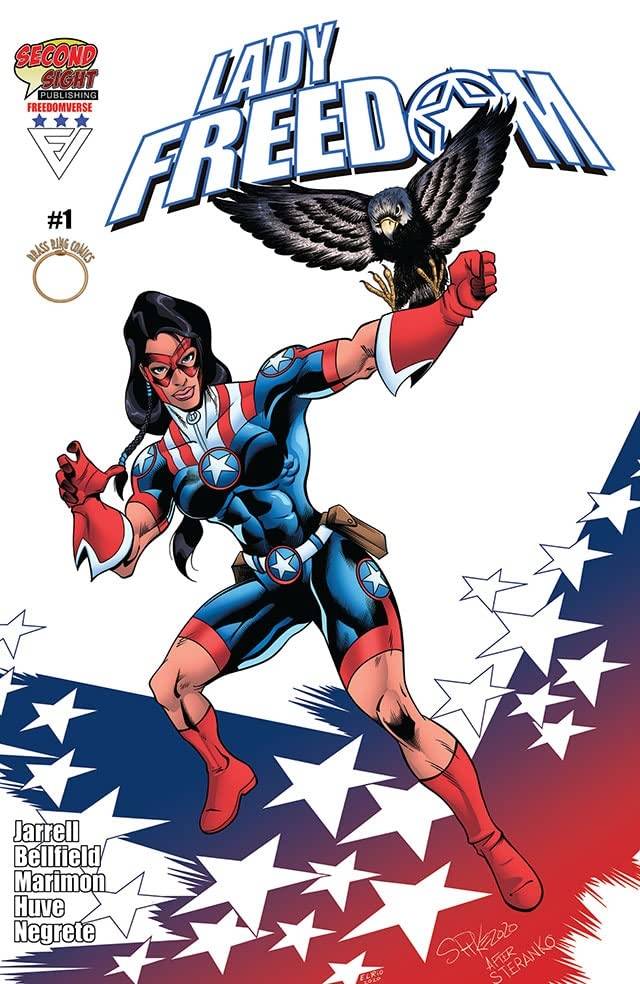 (W) Arthur Bellfield (A/CA) Spike Jarrell
Introduction to the concept of the Superverse and the first appearance of Lady Fredom, Scarlet, Camille and Black Valkyrie. Lady Freedom is Natalie Cloudrider a Native American US Army Sergeant that volunteers for the Freedom Fighter Program. We join the story sometime after she has donned the uniform and is about to take on her first major challenge-taking down the villainous Black Valkyrie.
In Shops: Mar 24, 2021
SRP: $3.99
PREVIEWS Page #318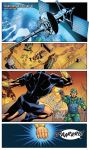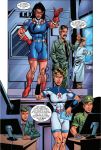 Click to View

SECOND SIGHT PUBLISHING
(W) Bradley Golden, George Aguilar (A) Alex Sarabia, Adam Fields, Stan Yak (CA) Oscar Pinto
Leave on the Light is a supernatural/horror thriller about a notorious serial killer who murdered and terrorized a suburban New York community. He was later caught and sentenced to death, but he didn't stay dead. Upon his execution his spirit was released into the jail electric system causing him to continue his reign of terror from beyond the grave!

In Shops: Mar 17, 2021
SRP: $9.99
PREVIEWS Page #318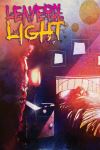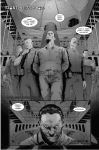 Click to View

SECOND SIGHT PUBLISHING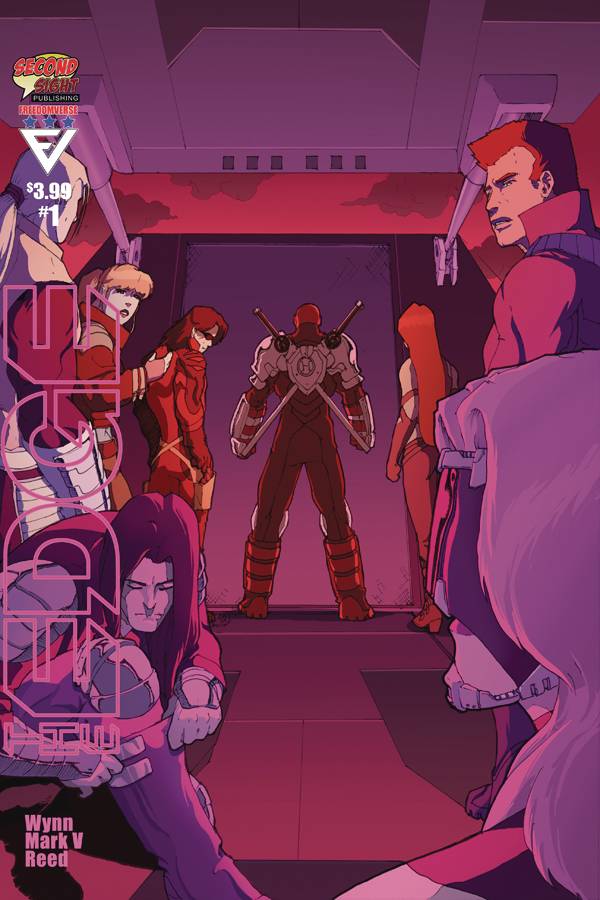 (W) Marvin Wynn (A/CA) Mark V
Infected by the super steroid The Edge, Revenant is on a rampage to eliminate Richard
Tartabull. Can the strike team placed between them stop Revenant? Or will they all spread the infection of The Edge further?
In Shops: Mar 24, 2021
SRP: $3.99
PREVIEWS Page #318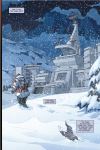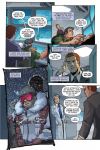 Click to View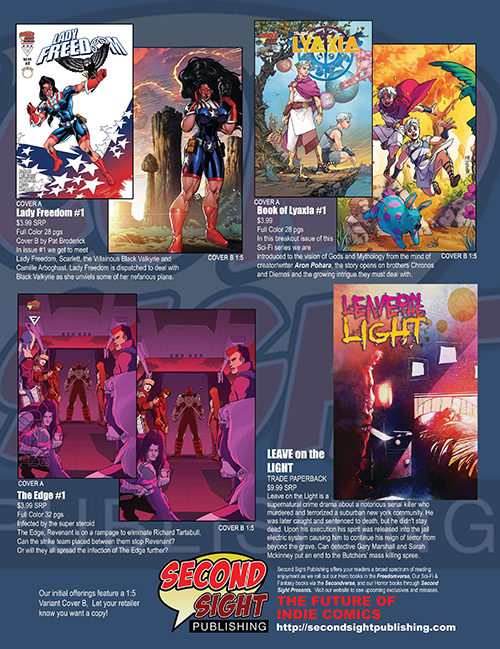 Troy-Jeffrey Allen is the producer and co-host of PREVIEWSworld Weekly. His comic book works include BAMN, Fight of the Century, the Harvey Award-nominated District Comics, and the Ringo Awards-nominated Magic Bullet.