Start Here: Five New Comics for January 20th
Jan 18, 2021
A new week means new first issues! Whether it's horror, action, or adventure, there are plenty of new releases you'll be able to check out on Wednesday, January 20. Here are some new titles you can start reading this week.
Every week, PREVIEWSworld collects five titles with new number ones, fresh story arcs, or one and done one-shots perfect for readers looking to get into a new series. These new releases are available to purchase at your local comic shop and feature comics from any genre or publisher.
Just start here.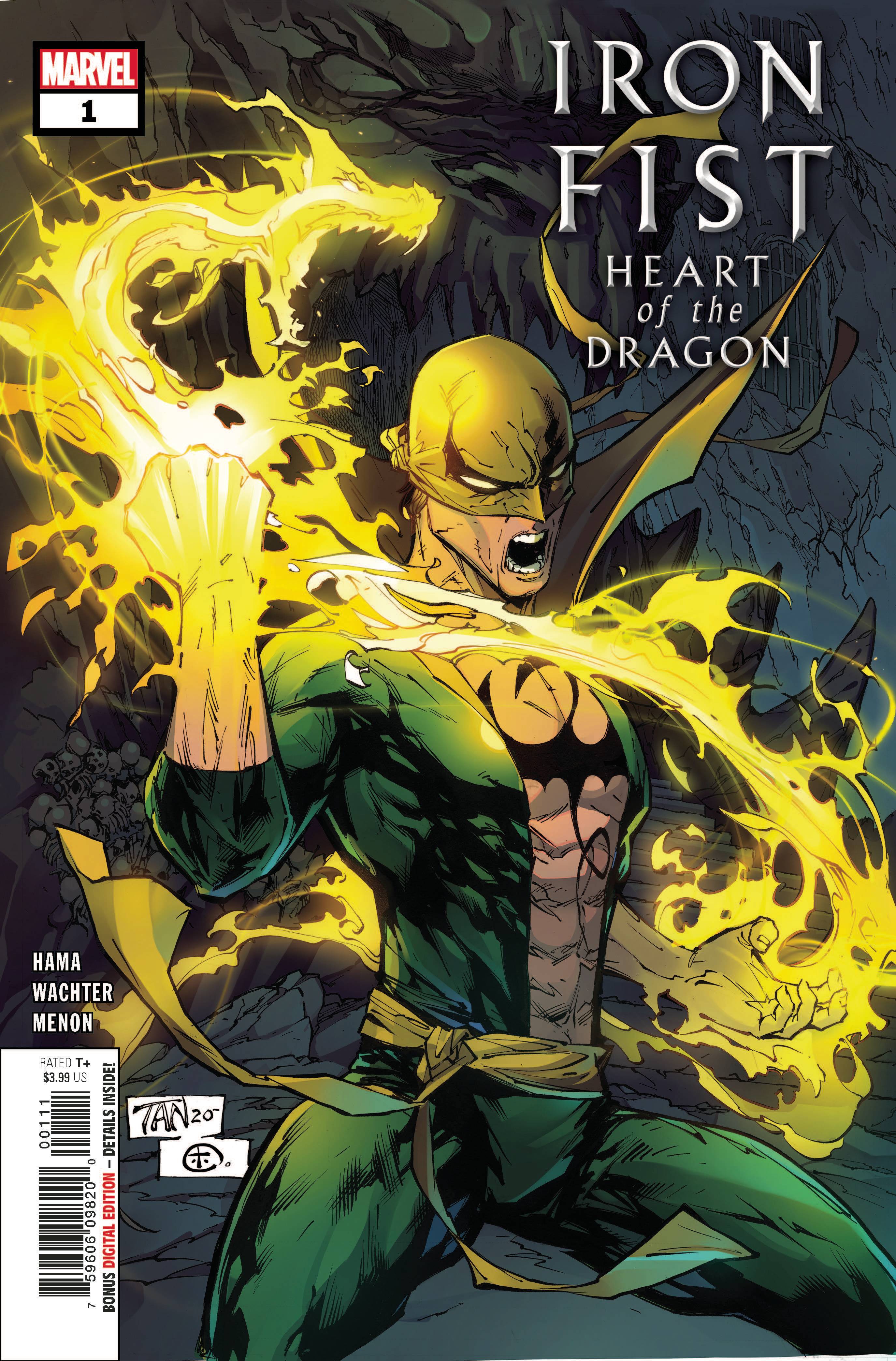 Iron Fist: Heart of Dragon #1 (of 6) (NOV200495)
Someone is killing the ancient dragons that power the Heavenly Cities, and only Iron Fist and the Deadly Weapons can stop them...if they can discover who they are in time!
Zombie armies, mystical portals, dragon hearts, some of the Marvel Universe's deadliest fighters all converge in one action-packed extravaganza, and the fate of all worlds hangs in the balance!
Larry Hama and David Wachter are building a story that hits as hard as the Iron Fist itself!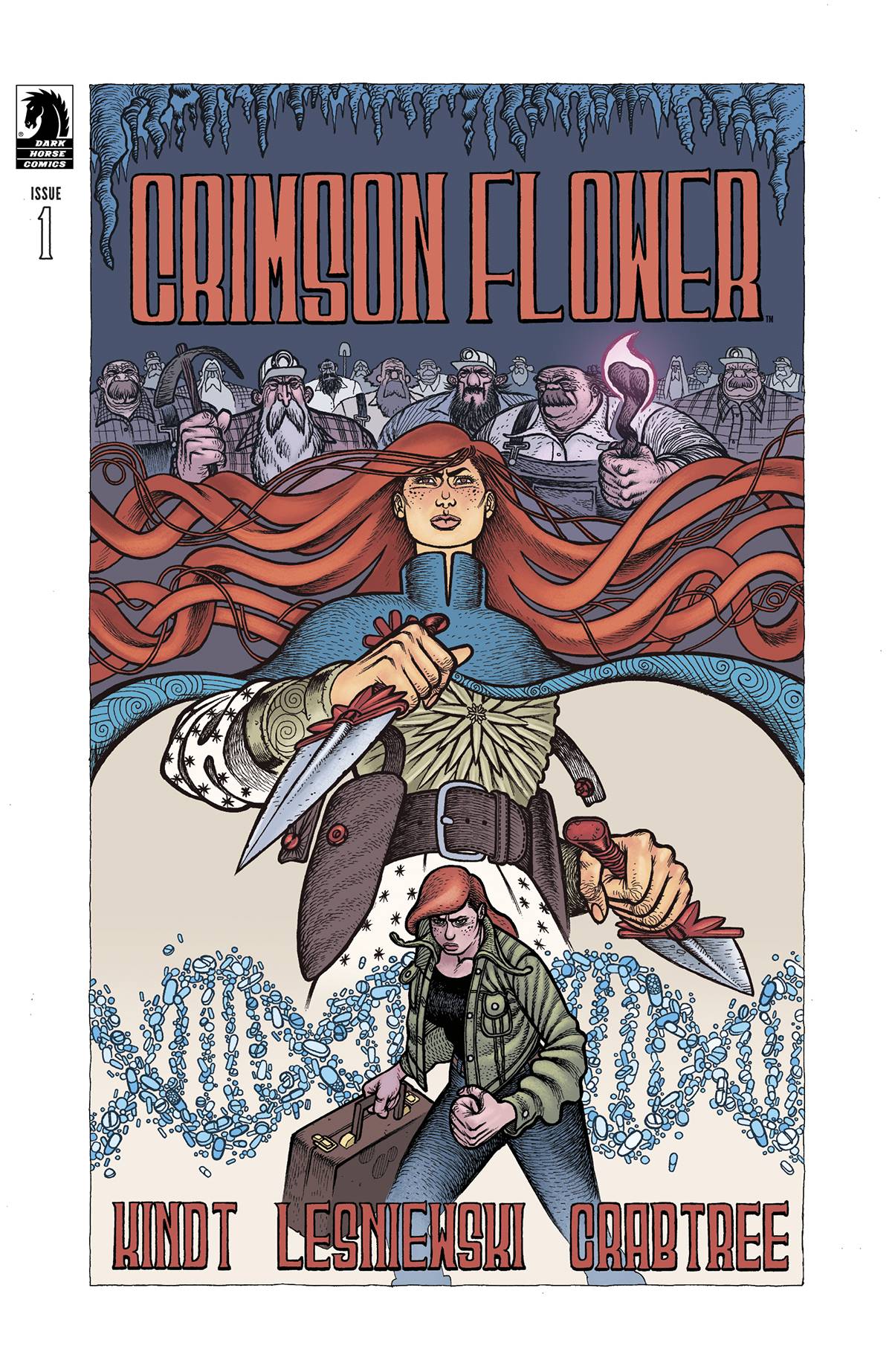 Crimson Flower #1 (NOV200184)

From New York Times-bestselling Mind MGMT creator Matt Kindt and Matt Lesniewski (The Freak) comes a brand-new, mind-altering journey through Russian folk tales, trained assassins, and government conspiracies.
After losing her family in a violent home invasion, a woman uses folk tales to cope. In a blood-soaked journey toward revenge, she tracks down the man responsible for her family's deaths, only to discover a startling government plot-to weaponize folk tales and use them to raise children into super assassins.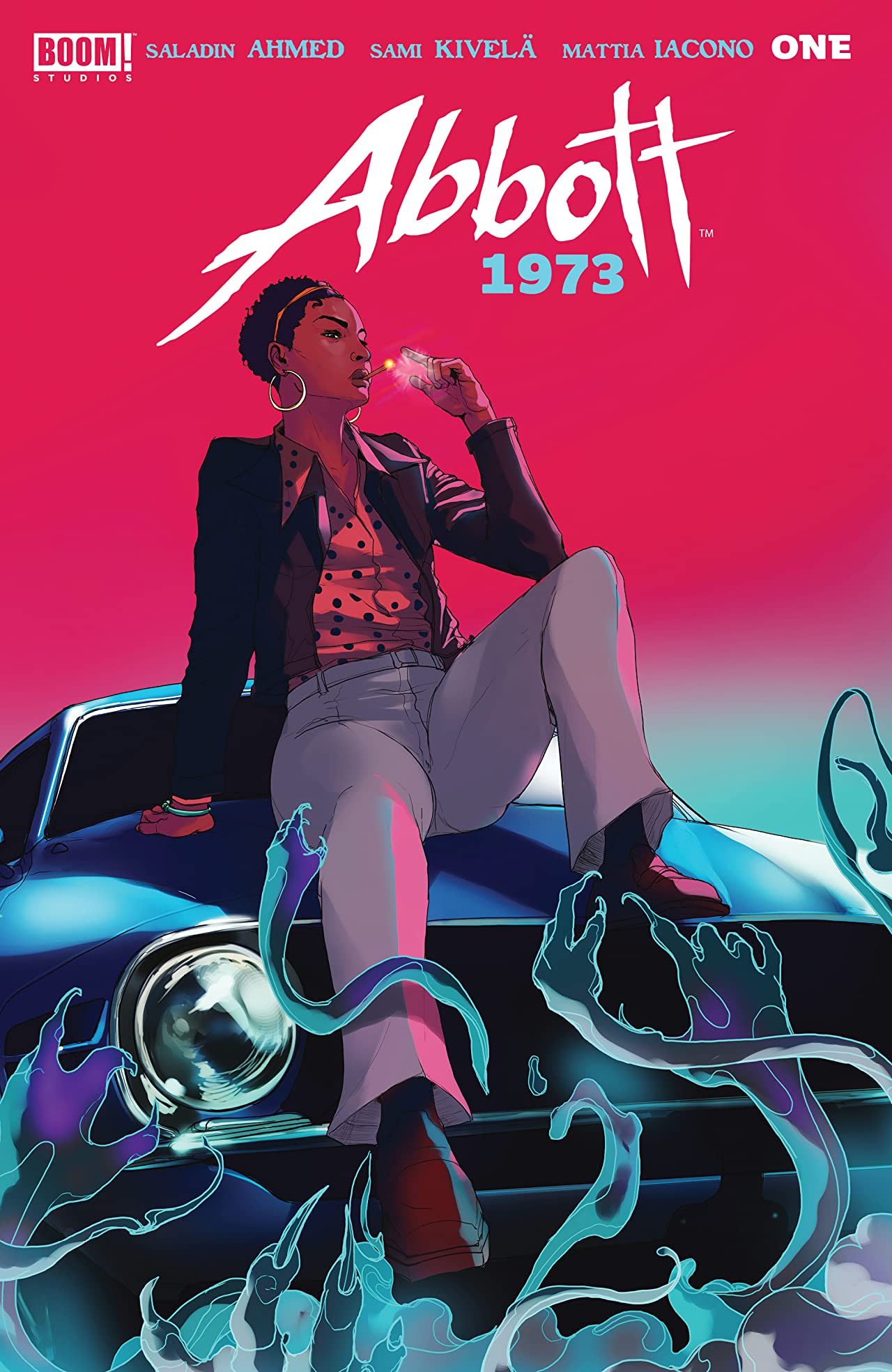 Abbott 1973 #1 (of 5) (NOV200879)
In a new series for fans of Something is Killing the Children and Bitter Root, Saladin Ahmed, the visionary writer behind Miles Morales: Spider-Man, and Sami Kivelä, the acclaimed artist behind Tommy Gun Wizards, reunite for this must read supernatural thriller.
Detroit's hardest hitting journalist, Elena Abbott, is trying to make a fresh start at a new newspaper...but her deadly past isn't ready to let go. The city is days away from the historic election of a Black candidate as their new Mayor, but a vicious new group has emerged to destroy him, targeting anyone who supports his campaign or the change he represents.
That means Abbott, who discovers the group's connection to a dangerous dark magic, has been targeted for certain death - unless she embraces her true power as the Lightbringer to save her city.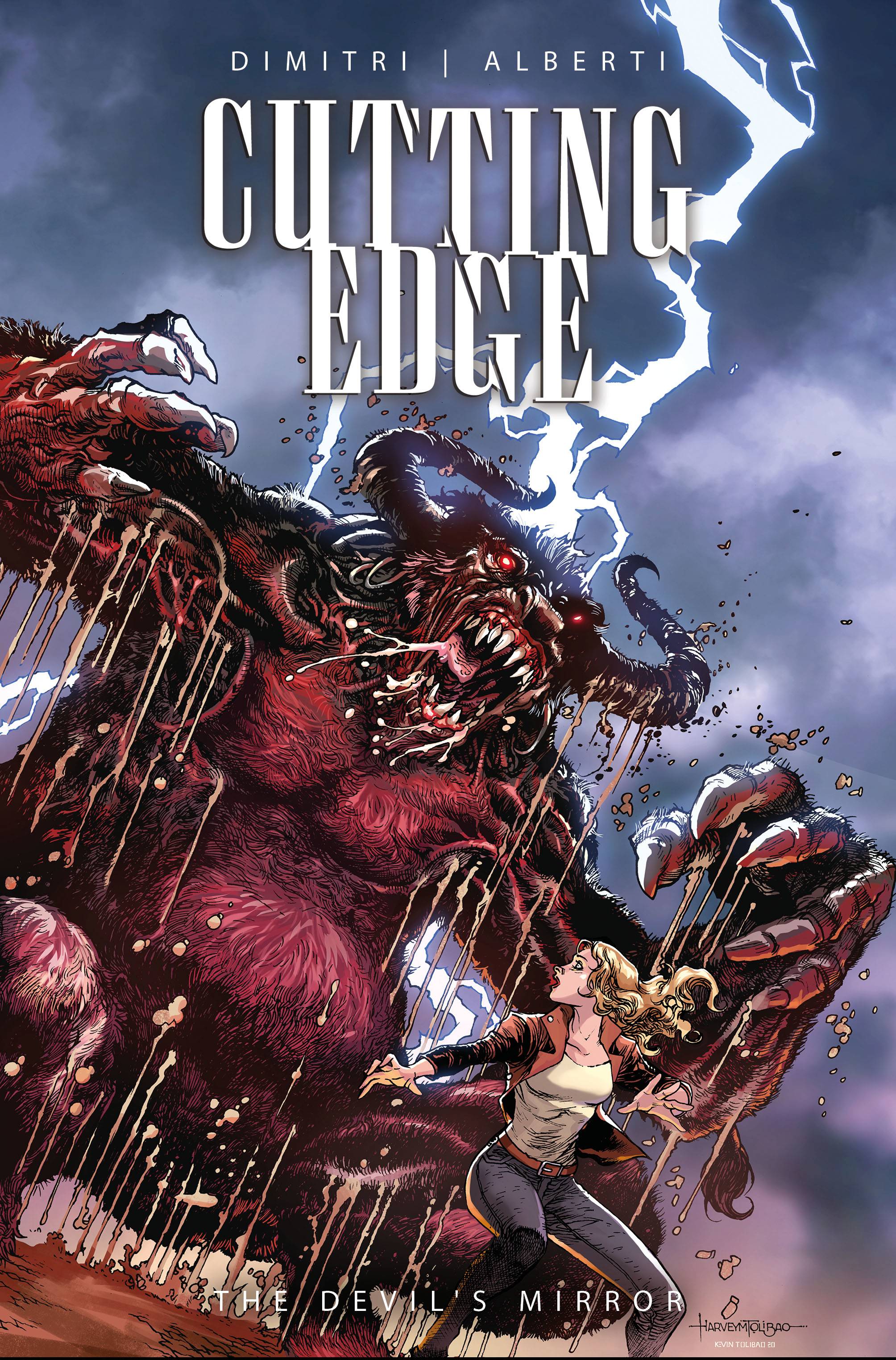 Cutting Edge Devils Mirror #1 (of 2) (NOV201549)
Tomb Raider meets The Hunger Games in a brand-new series by renowned fantasy author Francesco Dimitri and award-winning Italian artist Mario Alberti.
Brought together by a clandestine corporation, the world's greatest scientists, artists and entrepreneurs must unite to solve a mystery of epic proportions!
The Dodecathlon continues, but time is running out! The team's last hope is a lost artifact known only as the Devil's Mirror!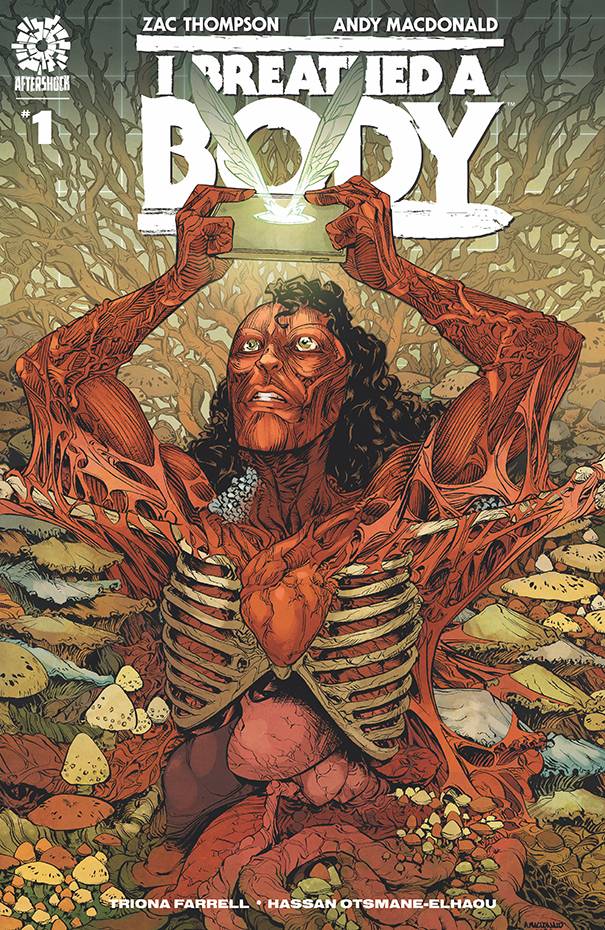 I Breathed a Body #1 (NOV200992)
A science fiction horror series about social media, big tech, and influencer culture.
It's The Social Network meets Hellraiser. When the world's biggest influencer posts something irredeemably horrific online, the world changes in an instant. Now it's up to his social media manager, Anne Stewart, to fan the flames of outrage and create a sensationalist campaign that rewrites the rules of "banned content." Thus begins a carnival of lust, revulsion, desire, and disgust - all for viral videos.
Written by Zac Thompson (Lonely Receiver, Undone by Blood, X-Men) and illustrated by Andy MacDonald (Multiple Man, Rogue Planet), I Breathed a Body is a horror series about the voyeurism of violence and the big tech companies who engineer patterns of fear in society.