Best of 2020 Interview: David Jesus Vignolli's 'New World'
Dec 27, 2020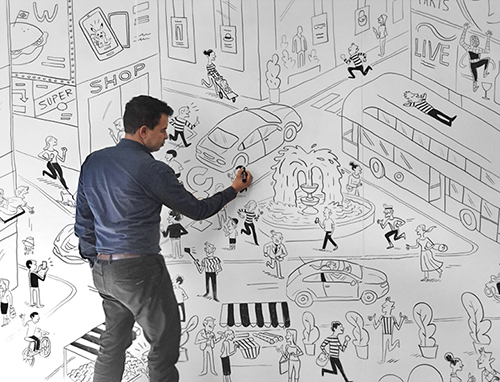 Interview by Troy-Jeffrey Allen
As a beleaguered 2020 crawls to its conclusion, PREVIEWSworld.com wanted to focus on the comics, manga, and graphic novels that made the year a little easier to swallow. Welcome to part one of our Best of 2020 interview series, where we talk to the writers, artists, writer-artists, and editors responsible. Up first...NEW WORLD with David Jesus Vignolli.
Originally released in the latter portion of 2019, NEW WORLD ended up really catching fire on the awards circuit in 2020. David Jesus Vignolli's revenge fantasy impressed awards judges with its unexpected exploration of culture and history. In the following interview, Vignolli discusses his year with NEW WORLD and reveals exactly why it received three Ringo nominations and an Eisner nod for Best Graphic Novel.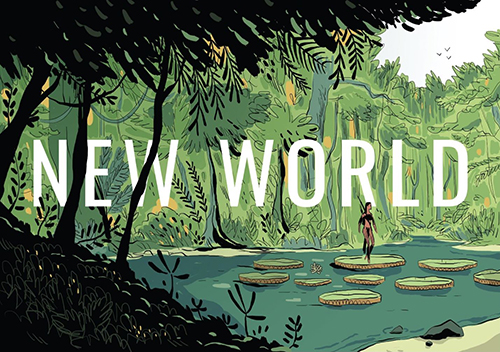 PREVIEWSworld: So, set the stage for us. What is NEW WORLD exactly?
David Jesus Vignolli: NEW WORLD is a fantasy set during the discovery of the Americas that shows three main characters, Iracema, a native Indian warrior; Amakai, an African musician and Bartolomeu, a Portuguese sailor uniting their powers to kill a monster.
PREVIEWSworld: How did the project come about?
David Jesus Vignolli: I wanted to tell a myth of the origin of American societies. A story that would inspire us to look forward and create a future where all ethnic groups living on the continent would come together and destroy the monster that makes us believe that we are so different from each other.
My goal is to tell a story that nourishes both my adult self, discussing themes I find relevant to talk about and my child self, the boy in love with superheroes and fantastic stories.
The book is a combination of these two views.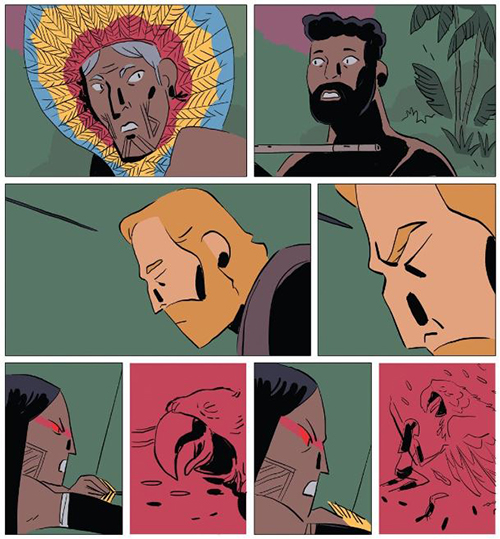 PREVIEWSworld: Tell us about the three characters at the forefront of NEW WORLD. Why do we follow these three, specifically?
David Jesus Vignolli: They are people from different backgrounds and they are the forefathers and foremothers of the people who live in the Americas nowadays. Imagine them: an indigenous person, an African and a European who can see what will become of the New World a few centuries later: a continent utterly divided and ridden with unsolved problems dating back to the time of its "discovery".
These three characters could see this bleak future approaching and to avoid it from happening, they united their powers and tried to destroy this monster of ignorance that still hides inside of us.
We follow them because we want to believe in a harmonious and fair future for all of us. We want Iracema to save her people, we want Amakai to escape slavery and be free and we want Bartolomeu to redeem the colonizers.
I myself come from all those three ancestries and I thought I could help bring these worlds together.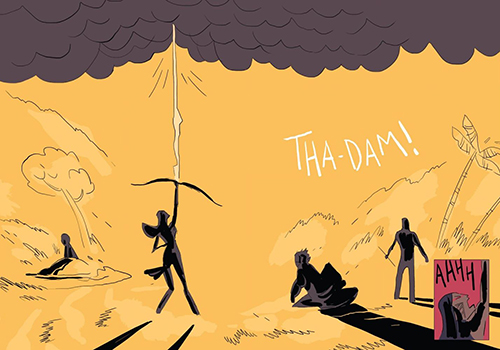 PREVIEWSworld: Have the events of the year informed your creative output at all?
David Jesus Vignolli: The events of the year made me feel I should live in the present moment and enjoy the now. It affected my creativity at first because it's difficult to think 2 years ahead when you don't know what happens next month. But it also makes me think I should focus on creative projects that give me a lot of joy. I work as an illustrator as well and I became more selective with jobs I accept. Now I spend my time only with things that give me joy.
PREVIEWSworld: Given world events in 2020, what do you hope fans get out of NEW WORLD?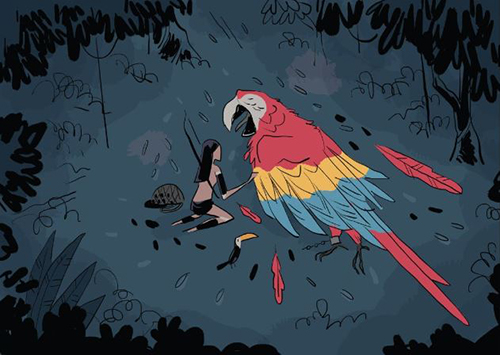 David Jesus Vignolli: NEW WORLD is about three continents that collided to create a new one. And it's also about the hope for a united world. Which means that perhaps to solve the problems we have today we need to look back to when it all started.
The events of 2020 exposed a deep fight between narratives. Even such unquestionable institutions as American democracy have been challenged. I mean, people are living in completely different realities.
NEW WORLD shows that what we believe today was built on questionable views of historic facts and even on "fake news".
Was the land discovered by the Europeans or invaded by them? Would the indigenous people burn down the Amazon forest? Would they celebrate Thanksgiving?
The name "America'' comes from a guy called Americo Vespucci that falsely claimed to be the first one to set foot on the continent. He was a very intelligent and educated man, the opposite of Columbus. Guess whose name was used to baptize the continent?
In the book, you get to know that the first map of the American continent was actually the map of what we call today South America. It's very funny to see how the term Americas was created to divide us.
2020 showed me that I have to be a seeker of truth and find it for myself otherwise I might perish in an ocean of misinformation.
And NEW WORLD aims to give hope we can work things out together. I'm sure in the end truth always prevails.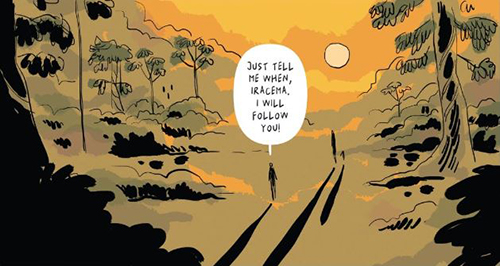 PREVIEWSworld: Finally, where do you think the comic industry is going in 2021. A lot of upheavals occurred. Any hopes or predictions next year and beyond?
David Jesus Vignolli: 2020 accelerated many trends and it's no different in the comic industry. What role comic books play in people's lives? I love comics and I'm sure comics will always exist but I think we need to be more present in people's lives.
Frank Miller and Rafael Grampa tried a more political narrative in "DK – the Golden Child" because people are talking more about politics. Comics have incorporated a more progressive agenda in the last years too.
I think we'll see growth in the graphic novels sector, especially "explainer" graphic novels like Sapiens by Yuval Harari. It's a great medium for this kind of thing.
I grew up seeing things in comics, Avengers fighting Thanos that no film could possibly emulate at that time. It is no longer true. We have to work on the experience of reading comics and reinvent ourselves.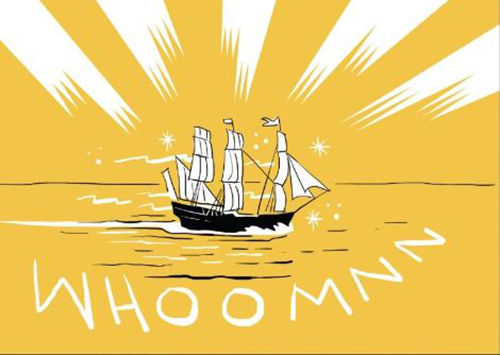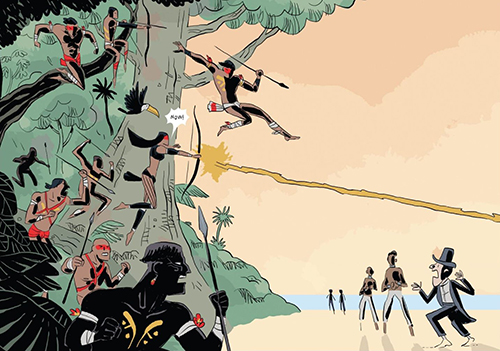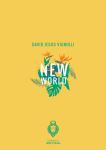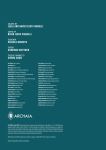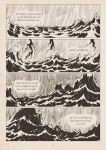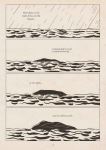 Click to View

New World
(
APR191205
)
is available now at your local comic shop.
BOOM! STUDIOS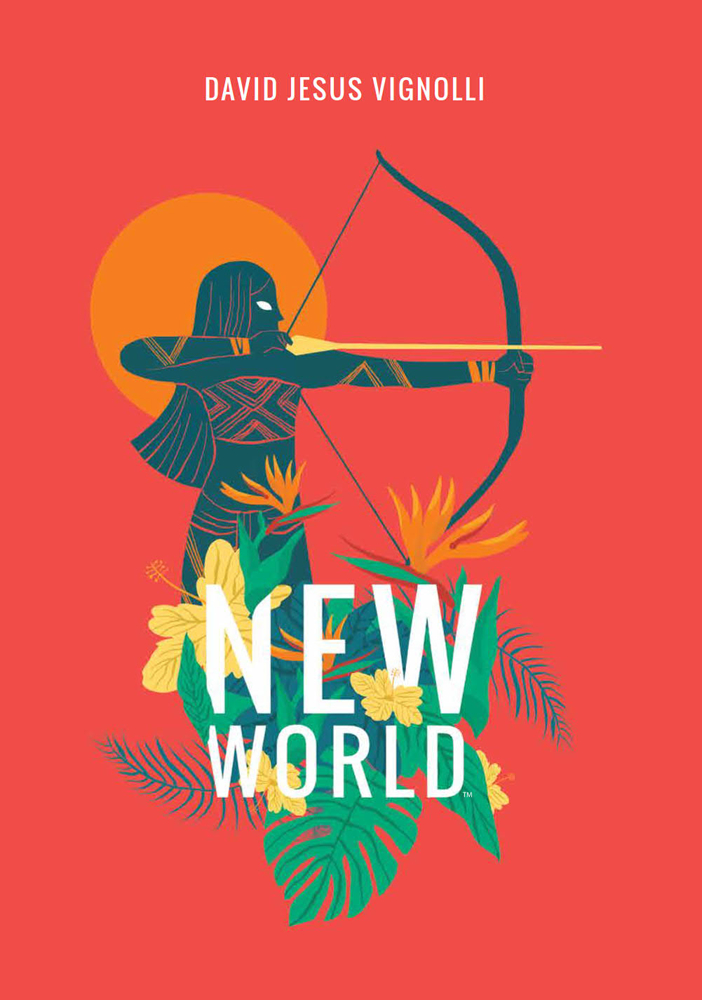 (W) David Jesus Vignolli (A/CA) David Jesus Vignolli
New World weaves the stories of three characters from unique backgrounds.an indigenous warrior seeking revenge against those who invaded her land, an African musician fighting for freedom against those who enslaved him, and a Portuguese sailor in search of redemption.who come together on a heroic quest to free the world from an encroaching darkness.
Written and illustrated by David Jesus Vignolli ( A Girl in the Himalayas ), New World intertwines the cultures of his personal heritage to explore the European discovery of the Americas with a vibrant blend of fantasy and history.
In Shops: Aug 21, 2019
SRP: $16.99
PREVIEWS Page #212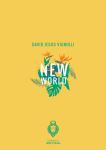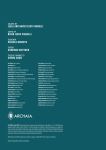 Click to View

****
Troy-Jeffrey Allen is the producer and co-host of PREVIEWSworld Weekly. His comics work includes BAMN, Fight of the Century, the Harvey Award-nominated District Comics, and the Ringo Awards-nominated Magic Bullet.