Giga #1 Sells Out Ahead of Release, Sent Back to Press
Oct 22, 2020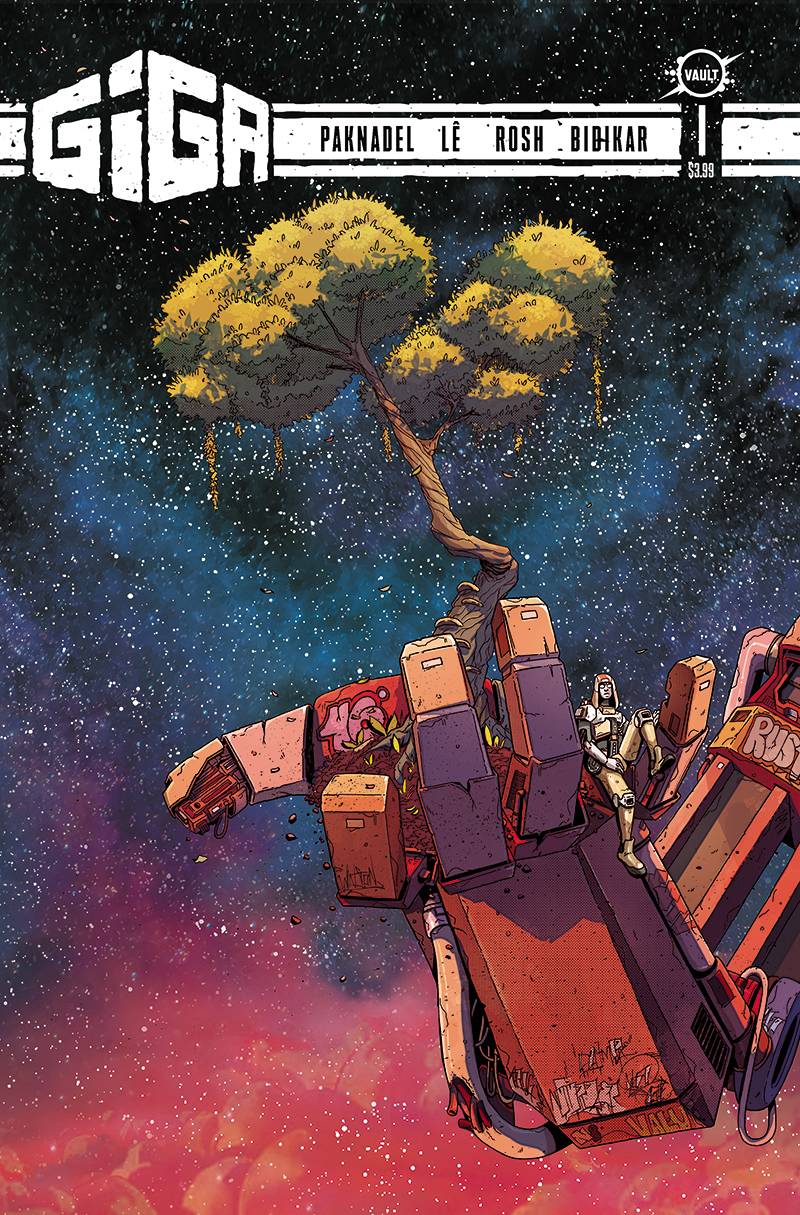 Vault announced that GIGA #1 is going back to press for a second printing after selling out of a generous overprint at the distributor. The second print cover features a new "Starry Night" version of the now iconic original cover by GIGA artist and co-creator, John Lê. It will hit your local comic shop on December 2nd, the same release date of issue #2 (SEP201555).
The GIGA #1 second print will be available in two different versions. The first version (SEP208040) will be a standard comic cover with a $3.99 SRP. The second version (SEP208041) will be a special foil cover on deluxe heavy-weight card stock, with a $9.99 SRP.

• SEP208040: GIGA #1 2ND PTG
• SEP208041: GIGA #1 DLX FOIL 2ND PTG

GIGA is co-created by writer Alex Paknadel (Friendo, Empyre: Celestial Messiah, Turncoat), and artist John Lê, with colors by Rosh, letters by Aditya Bidikar, and designs by Tim Daniel. The sold out first printing of issue #1 goes on sale October 28th, 2020.
The full synopsis for GIGA #1 can be read below:
Nobody knows why the skyscraper-sized mechs known as 'Giga' fought their bitter, centuries' long war. All they know is that when the fighting finally stopped, the dormant Giga became humanity's new habitat and new gods in one. When disgraced engineer Evan Calhoun finds an apparently murdered Giga, his society and the fascistic tech-centered religious order that controls it are rapidly thrown into chaos.
From writer Alex Paknadel (Friendo, Empyre: Celestial Messiah) and rising star John Lê comes another Vault & White Noise partnership about what happens after the mechs stop fighting.