Interview: The Phantom of the Opera Haunts Again!
Oct 20, 2020
Tell me if you've heard this one before...
A young and gifted opera singer. A ghostly figure that stalks the opera house. An unrequited love. An unnatural plot to create the opera world's biggest star.
This is definitely The Phantom of the Opera, Gaston Laroux's Gothic melodrama has been told on stage, in film, and now...in a new graphic novel from A Wave Blue World. But what makes this particular retelling so special? We asked artist-writer Varga Tomi exactly that. Keep reading.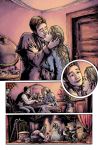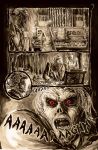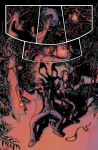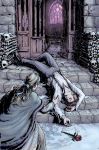 Click to View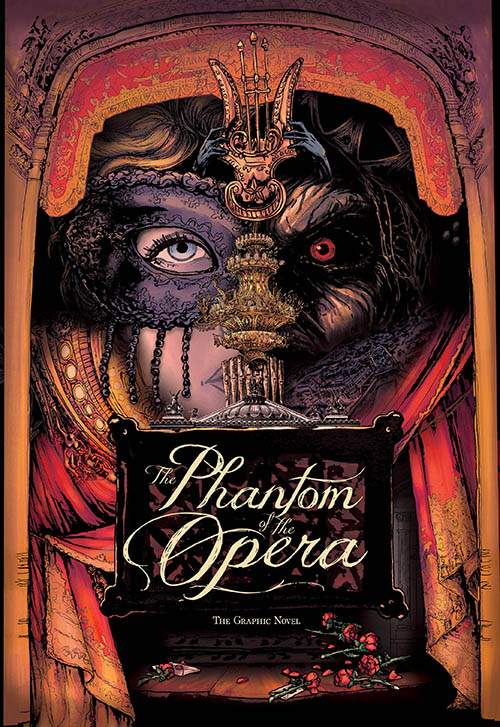 PREVIEWSworld: How did you first become interested in The Phantom of the Opera? Was it the book or the musical that first got your attention? What appealed to you about it?
Varga Tomi: I was 15 when the Joel Schumacher film came out and my sister wanted us to see it. I decided to get the complete experience, so I bought the novel, which I loved, then saw the musical on Broadway, and saw the movie version last. It was exciting to see how different the tone was between the book and the musical, and while I loved the songs and the stage magic, the darker tone of the novel felt a lot closer to me. It focuses on the mystery and suspense a lot more, and novel-Christine's story had some really bleak moments that I wasn't expecting. And while there is romance in it, it's very off-beat and dysfunctional, written in a somewhat sarcastic way. Maybe it's just me. but I liked how Raoul sees himself as the white knight who has to save the damsel, when in reality he only keeps making things worse for Christine, who evolves into the actual hero of the story.
Fast forward about ten years when I started working as a colorist for IDW. While I loved doing that work, I also hoped to branch out and create my own graphic novels. I was afraid to start with an original story as a completely unknown artist, so I picked an old favorite to adapt. While the title and some plot elements are well-known, I was surprised that not many people knew it was originally a novel, so it seemed like the perfect choice.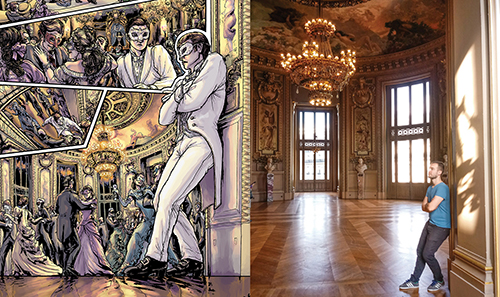 What's it like being a Hungarian artist working in comics? Were you mostly influenced by European and local comics, or were you a fan of American comics as well?
The Hungarian comic market is tiny, so while I found some great collaborators here, I'm really grateful that Tyler from AWBW and Chris Ryall from IDW gave me a chance and hired me, otherwise this would have probably stayed a glorified hobby. The 6 to 9 hour time difference can be straining at times, and it's weird that I haven't met most of the people I work with in person in years, but on the plus side, there have also been a bunch of times when we managed to nail deadlines thanks to time travel.
My influences come from a variety of genres, media and styles, not just comics, but also illustrators, traditional artists, films etc. I grew up reading mostly American comics, whenever I could get my hands on any. I was born right after the dissolution of the Soviet Union, so it took a while for Western entertainment like comics and shows to slowly start making their way to Hungary. I was trying to read any single issue of X-Men and Spider-Man that I could find, but there weren't a lot available. Things opened up significantly after 2000, when scans of comics started circulating on the internet and translations were being posted on fan sites. I joined a couple of these communities and spent most of my free time translating comics, which was a great way to discover the endless possibilities of this art form.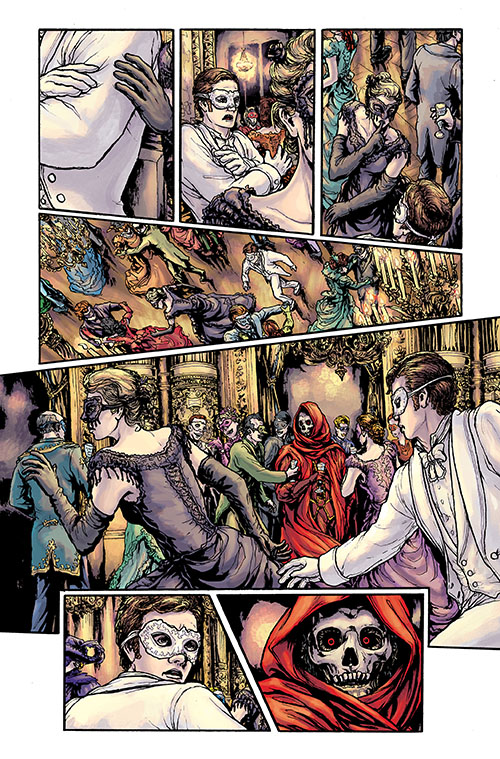 How did you go about planning this adaptation? What decisions were made in terms of how to tell this story in comic form? What was your artistic approach?
It started as a personal project, so the writing of the script part was a lot of fun. I didn't feel like the story needed fixing, just streamlining. I read the novel over and over and destroyed my copy with notes and markups, trying to distill my favorite parts while also keeping the story coherent and the tone focused. The challenge was in trying to stitch together several different scenes to flow as one sequence, like the engagement scene. Structure-wise, I wasn't sure if this would be published as a miniseries or a single volume, which is why I divided it into five chapters.
Artistically, I knew I wanted it to have an old-school feel, look traditional and hand-made, rich in detail, but also not super polished. I wanted it to have a rough edge, because this is a more visceral take on this story. When I color other people's art I tend to go all out and painterly, here I took a more discreet approach, opting for a muted palette that gives a distinct feel to every environment and sequence. I like changing up my style, so I did the flashbacks with inkwash, and as a reference to the classic Lon Chaney film kept them black & white and sepia toned.
I also wanted to make a few statements in the character design. Christine is supposed to be an average-looking blonde Swedish girl who is overlooked until she learns to use her voice, not the gorgeous brunette diva she is mostly known as. I wanted to include The Persian, to bring back this important and often discarded character. And my Phantom is not a pretty boy with a little skin defect that can be covered up with a half-mask. This is a monstrously deformed, terrifying character, who is probably past redemption, despite the beautifully written original epilogue, which asks us to pity him.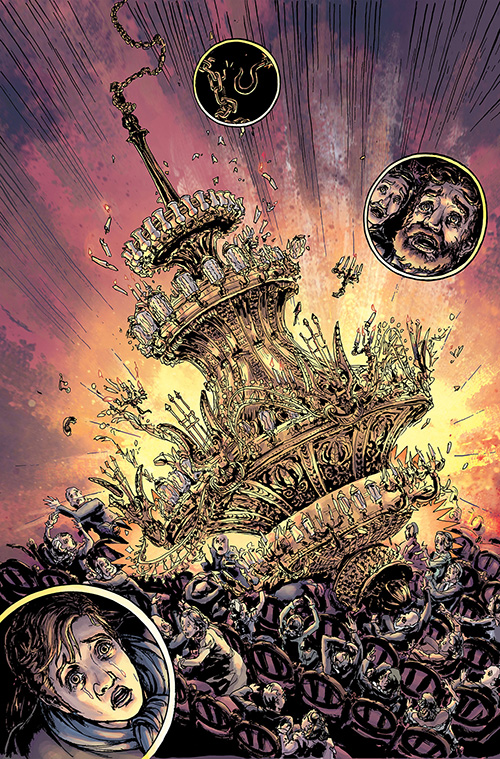 You took a trip to Paris during the creation? What did you learn or take from that experience?
Yes, I did and it was so great! I was done with maybe half of the book when I managed to take the trip, and seeing these majestic environments in person was an indescribable joy. I was happy to see the things I got right (and some things that I didn't). So while I did my best to thoroughly research every detail in advance, I found a lot of new details that I managed to include in the second half of the book.
After you were done, was there anything that surprised you about how it turned out? Something that you weren't expecting when you began working on it?
It was a very long process to get to the end of this book. I spent over 2 years working on it while also doing coloring jobs, so it was hard to stay objective. In the beginning I had little confidence in my art or whether I would even be able to finish it all by myself. I wanted every page to be the best, I wanted to impress with every layout and panel and shot, and it took me a while to start trusting the process. Looking back, I feel like I learned a lot, some of it through mistakes. But it's also great to be able to see it all come together, and just be a reader and fall in love with this story all over again.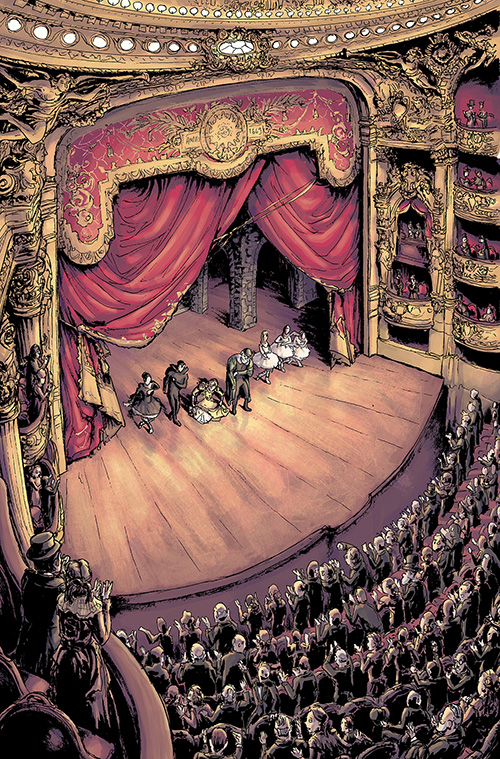 What do you have planned next? Anything you can tell readers about upcoming work or projects?
I have been doing some coloring for friends here in Hungary on a superhero comic called AllStar (http://www.allstarcomic.com/). I have also been tidying up the scripts for two deeply personal original stories, and I hope to have a pitch ready for them soon. Without giving too much away, one of them is about a magical journey, dealing with loss and family trauma, the other one about the uneven friendship of two kids discovering superpowers. I tend to use writing as therapy, so they won't be particularly happy stories, but I hope they will find their audience.
The Phantom of the Opera (AUG201208) is available on 10/21/20 at your local comic shop.
For more from A Wave Blue World keep an eye on PREVIEWSworld.com's Twitter, Facebook, YouTube, or Instagram.