Sneak PREVIEWS: Frodo Baggins Offers You the One Ring On November's PREVIEWS Cover
Oct 23, 2020
The November edition of Diamond Comic Distributors' monthly PREVIEWS catalog arrives in comic shops and digitally on Wednesday, October 28th and features comic books, graphic novels, toys, and other pop culture merchandise scheduled to go on sale beginning January 2021.
You can get a look at the catalog now on the PREVIEWSworld website by checking out the site's sections that spotlight the Gems of the Month as well as the full catalog sections for Comics; Graphic Novels; Books; Magazines; Trading Cards; Apparel; Toys, Statues, and Models; Collectibles; and Games.
Front Cover:
Diamond Select Toys'
The Lord of the Rings Deluxe Series 2 Action Figures
NOV201950
Back Cover:
Zenescope Entertainment's
Robyn Hood: Iron Maiden One-Shot
NOV201644
ON OUR FRONT COVER: Frodo Baggins offers you the heavy burden of the One Ring as one of the new figures in Diamond Select Toys' The Lord of the Rings Deluxe Series 2 Action Figures.
ON OUR BACK COVER: Robyn, distrusted by the city she calls home, faces a new threat to that city in Zenescope Entertainment's Robyn Hood: Iron Maiden one-shot.
ON OUR CATALOG SPINE: The Warrior Nun saga continues into the 1990s as a new heroine emerges amidst the Satanic Panic in Avatar Press' Warrior Nun: Dora Volume 1 (NOV201091).
ON OUR ORDER FORM COVER: As the world entered lockdown earlier this year, Mike Mignola picked up his pencil, and his 2020 artwork is collected in Dark Horse Comics' Mike Mignola: The Quarantine Sketchbook (NOV200191).
Gems of the Month: November's PREVIEWS Gems of the Month include:
· BOOM! Studios' Abbott: 1973 #1
· Dark Horse Comics' Avatar: The Next Shadow #1 and Crimson Flower #1
· Dynamite Entertainment's Red Sonja: The Super Powers #1
· IDW Publishing's Marvel Action: Captain Marvel #1
· Image Comics' Haha #1 and Rain Like Hammers #1
· Marvel Comics' King in Black: Black Knight #1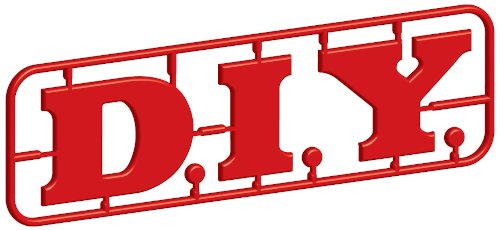 OUR MONTHLY THEME: D.I.Y. Month 2020: Comic books have long been a prime example of the "Do It Yourself" or D.I.Y. ethos. Let PREVIEWS be your guide to creating comics, from books on writing to classic tomes on art to philosophical treatises the D.I.Y. logo will be your guide to refining your skills so you can make your own comics.
Toy Talk: On the catalog's flip side, PREVIEWS talks to Varner Studios president Michelle Varner about her work as a sculptor, working in the industry, and why Wonder Woman is her favorite DC Comics character.
Indie Edge: This month, PREVIEWS talks to Brandon Graham about his new project, Image Comics' Rain Like Hammers (NOV200018), his earlier Image Comics work including King City and Prophet, and what the enjoyment he finds in Hergé's Tintin series.
Editor's Note: In this month's Editor's Note, PREVIEWS editor Marty Grosser talks about the D.I.Y. spirit he had in his youth building models and painting Dungeons & Dragons miniatures and how you can find your own "do it yourself" spirit in the time of COVID-19 with the catalog's D.I.Y. theme.
Plus so much more!
All this awaits you in the November edition of PREVIEWS, which goes on sale on Wednesday, October 28th in print at your local comic shop or specialty store at its regular cover price of just $3.99 or digitally at PREVIEWSworld.com/digital!