Keep Warm with the Lil Dumpster Fire Night Light
Oct 12, 2020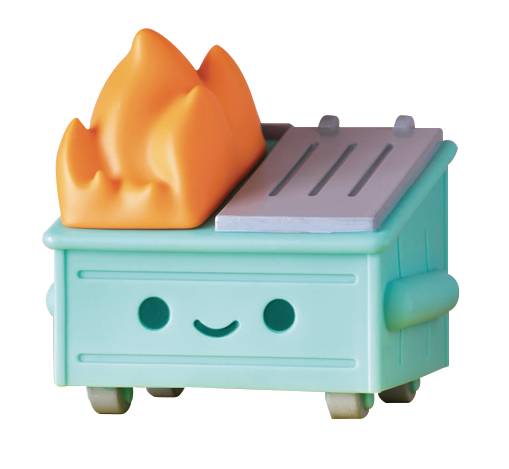 Life can be a bit of dumpster fire at times, so why not bring comfort to your garbage life with a soothing, flickering, adorable, Dumpster Fire night light!
This new version of the iconic Lil Dumpster design from 100% Soft features touch activated a flickering LED flame with a 1-hour auto shut-off to elongate battery life!
Almost 50% larger than the original toy, this is one cute Lil Dumpster fire you won't want to put out.
You can pre-order the Lil Dumpster Fire Night Light Figure (OCT202126, $28.00) now at your local comic shop!