Jeff Bridges and Isabelle Bridges-Boesch Invite You to Celebrate Daddy Daughter Day
Oct 06, 2020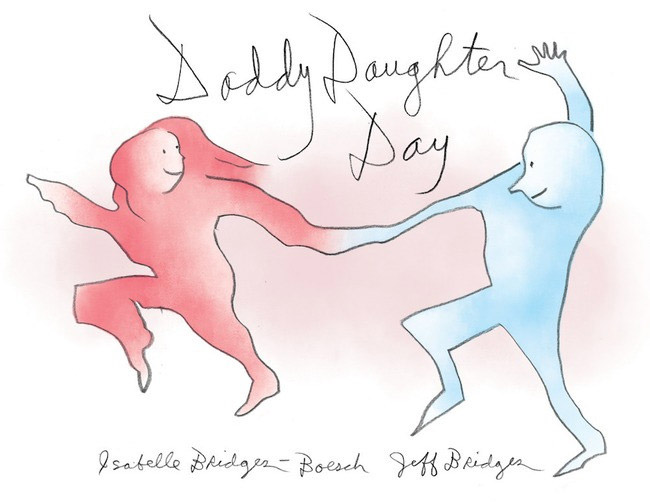 Jeff Bridges is an iconic actor, a photographer and painter, a musician and sculptor, and a husband, father and grandfather. And now he's taking on a new role: as the illustrator of the children's book Daddy Daughter Day, written by his eldest daughter, Isabelle Bridges-Boesch. The hardcover children's book will be published by Dark Horse Comics on October 6, 2020, ahead of National Father Daughter Day, October 11, 2020.
"Why do we need reasons for doing something so wonderful and important as spending time with the ones we love? I don't know, but we often seem to need a reason," said Jeff Bridges. "Need a reason? Daddy Daughter Day gives us a wonderful one."
"I had the idea for this book for years," said Isabelle Bridges-Boesch. "After I became a mom, I decided to write a book about having a day of adventures with my father when I was a little girl. When I finally shared the idea for the book with my dad, he immediately agreed to create the illustrations and the making of the book became our latest adventure."
In Daddy Daughter Day, Bell wakes up, determined to create a special day for her and her father. Their Daddy Daughter Day sparks a series of adventures that turns the house and the backyard into a clay workshop, a beauty parlor, and a circus.
Equally charming, whimsical, and magical, Daddy Daughter Day will inspire new family traditions and encourage fathers and daughters to celebrate their relationship. The 56-page Daddy Daughter Day (JUN200295) is available now at your local comic shop and retails for $17.99.