PREVIEWS Halloween Gift Guide 2020 Available for Download Now!
Sep 18, 2020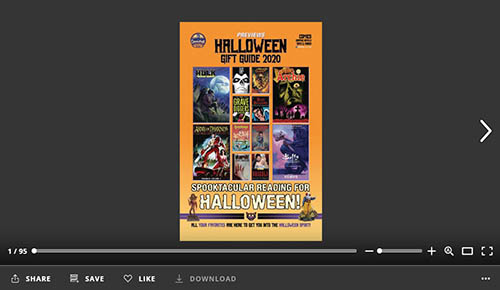 There are hundreds of ghoulish -- and profitable -- gift ideas to be found in the PREVIEWS Halloween Gift Guide 2020.

With this new downloadable catalog, retailers (and consumers) can take a look at all the Halloween offerings that Diamond has available for order. All of the items featured are backlist products from BOOM! Studios, Dark Horse Comics, Dynamite Entertainment, IDW Publishing, Image Comics, Marvel Comics, Diamond Select Toys and more that are in stock and available for order.
Just like Diamond's printed specialty catalogs such as the PREVIEWS Holiday Gift Guide, it's the perfect tool to get your customers interested in the products you carry during the Halloween sales season. Retailers are encouraged to use the online catalog in their e-newsletters, websites and social media.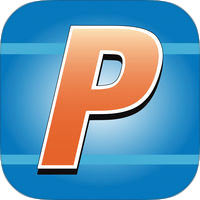 You can download the PREVIEWS Halloween Gift Guide 2020 and other PREVIEWS catalogs in the PREVIEWS App!

Download now!