How Serious of A Batman Fan Are You?
Sep 19, 2020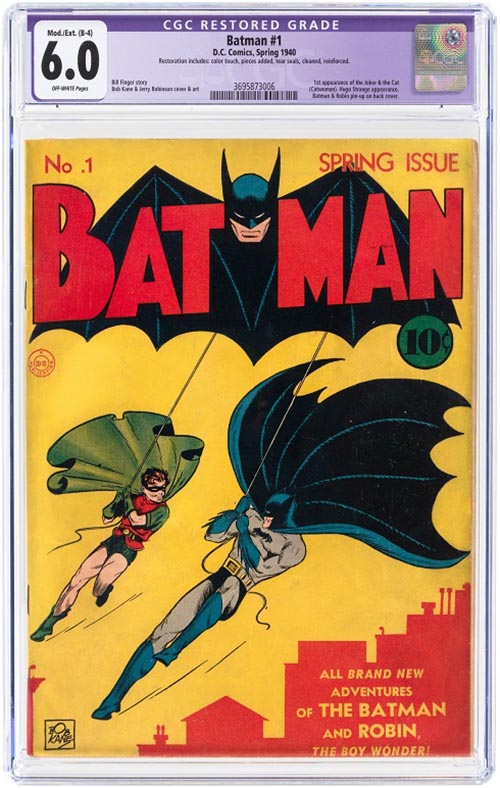 Few comic book characters have developed the following, reputation, and breadth of content like Batman. Bruce Wayne, the Dark Knight, the Caped Crusader has been entertaining fans since 1939 with his detective skills, astounding gadgetry, and unflinching bravery. He has appeared in literally thousands of comic books over the last 80 years and now his second most important issue is up for grabs in Hake's Auction #230.
Batman #1 CGC Restored 6.0 contains the introductions of the Joker and Catwoman – two of Batman's biggest supporting characters. It also has a Hugo Strange appearance and there's a pinup of Batman and Robin on the back cover. This issue, which kicks off Batman's first titular comic book, comes with a story by Bill Finger with art by Bob Kane and Jerry Robinson. The CGC restoration notes state "color touch, pieces added, tear seals, cleaned, reinforced."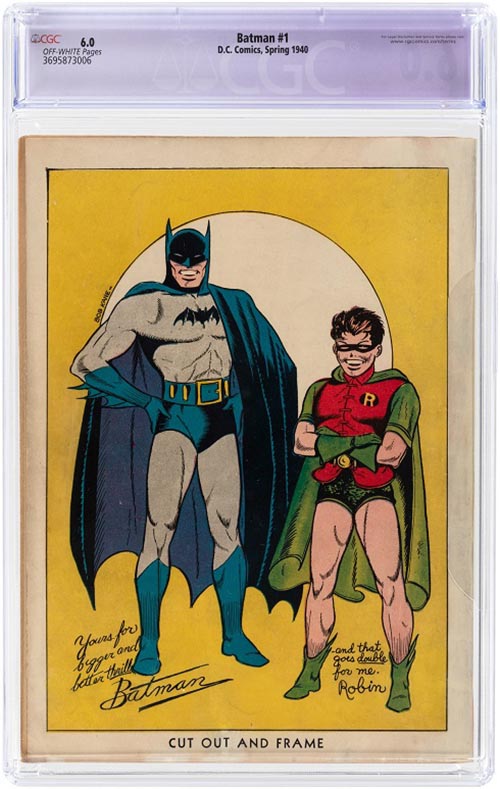 Hake's Auction #230 features over 1,500 comic books with nearly 300 certified by CGC. These comics are part of the 2,048 lots open for bidding now through Wednesday and Thursday, September 23-24, 2020.