Toy Talk: Sculptor Phil Ramirez
Sep 13, 2020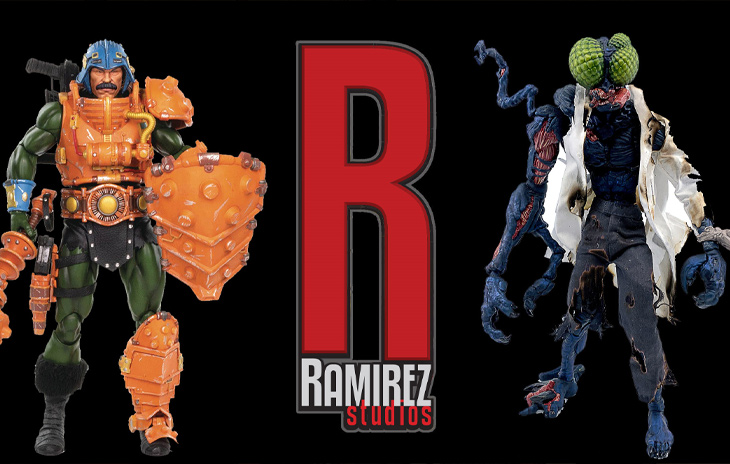 Toys, Statues and other collectibles don't just magically appear on store shelves. A lot of work goes into the concept, design, sculpting and final production of these items, and many of the people who work behind-the-scenes with companies like Diamond Select, Gentle Giant, and others, remain mostly unknown to their appreciative audience: the final consumer.

With Toy Talk, we hope to introduce you to the artisans behind some of your favorite collectibles, and to let them enjoy their well-deserved moment in the spotlight!
This month, we talk with Ramirez Studios founder and sculptor, Phil Ramirez about how he got started prototyping and sculpting toys, his favorite unreleased toys he worked on, and more! See what he had to say below.
**********
PREVIEWSworld: How did you get involved in the toy industry as a sculptor?

Phil Ramirez: Out of high school, I got a job at Varner Studios, who famously worked on the original Teenage Mutant Ninja Turtles. I started doing some mold making, the occasional design work, and some painting. I was learning. One day I had nothing to do and the bosses asked if I wanted to try sculpting. The very first sculpt I ever did was copying a Toxic Avenger mask much smaller for a kid's play life-size glowing Toxie mop that was never produced. I actually was allowed to keep it. So here it is!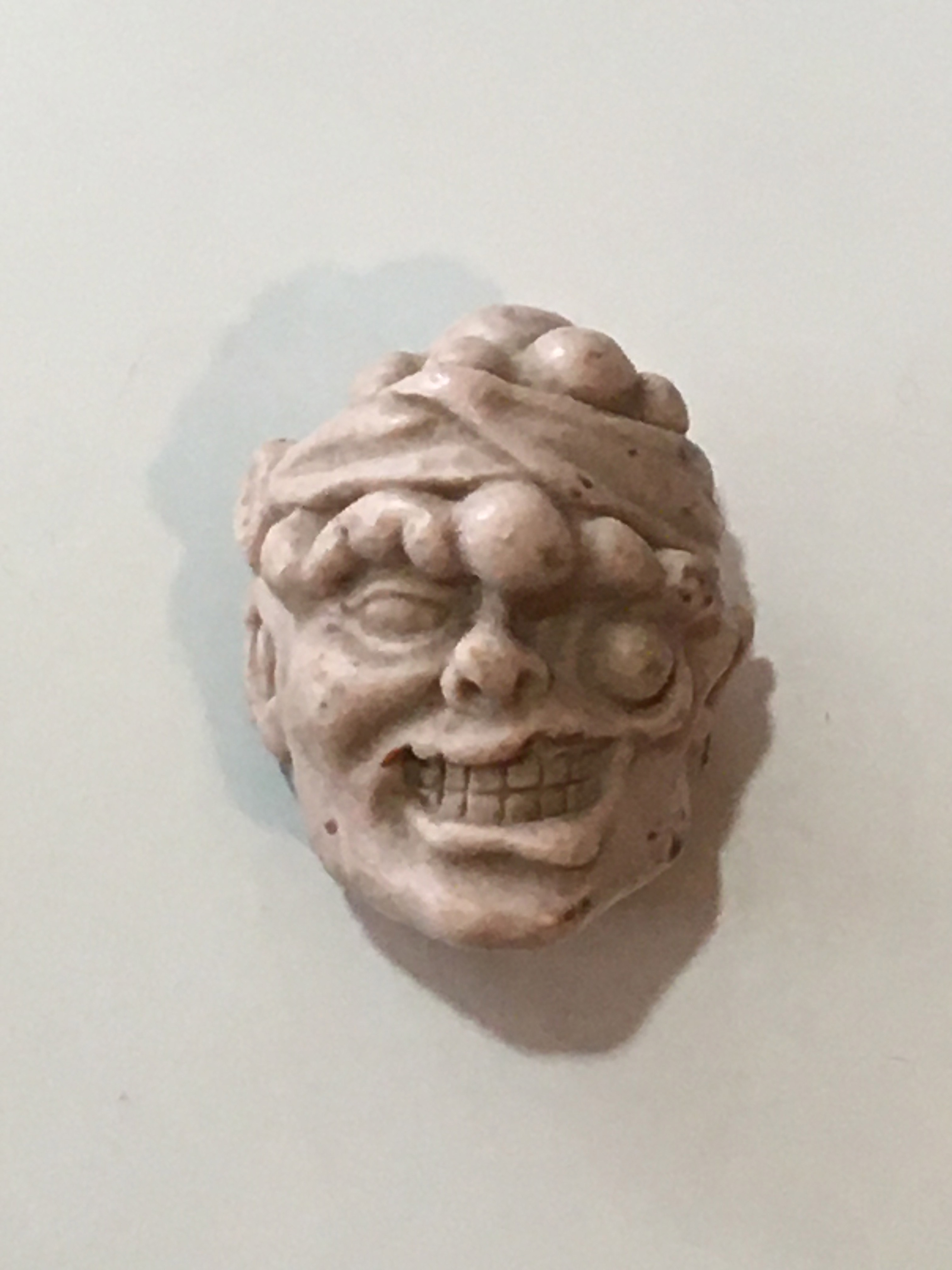 From Varner, I went to Todd Toys and from there I landed at Toybiz for many years where I was able to do a lot of great jobs for some of my favorite people to this day. Now I work for various companies.

PREVIEWSworld: With your many years of experience in the business, you must have seen how expectations for toy and collectible designs have changed over the years. What are some ways you had to adapt your process when it comes to sculpting and prototyping toys?
Phil Ramirez: I think I did 20-plus years of traditional sculpture back when you had to machine plastic to make joints and physically engineer articulation and statue keys. It was very time-consuming. I think that the only real thing that has changed is technology. All facets of the industry have just risen to the occasion. The people that work in this industry all want to do the best products they can do for the most part.
Most of the people that I have worked with know what a great job this is. There are so many things that computers have added from the quality of sculpture, engineering, and the quality of production. I had to learn how to sculpt digitally in order to continue in the industry. You can really see how there are so many great digital artists at it now. This Comic-Con showed so much great work. I can't think of anything that I saw that wasn't solid.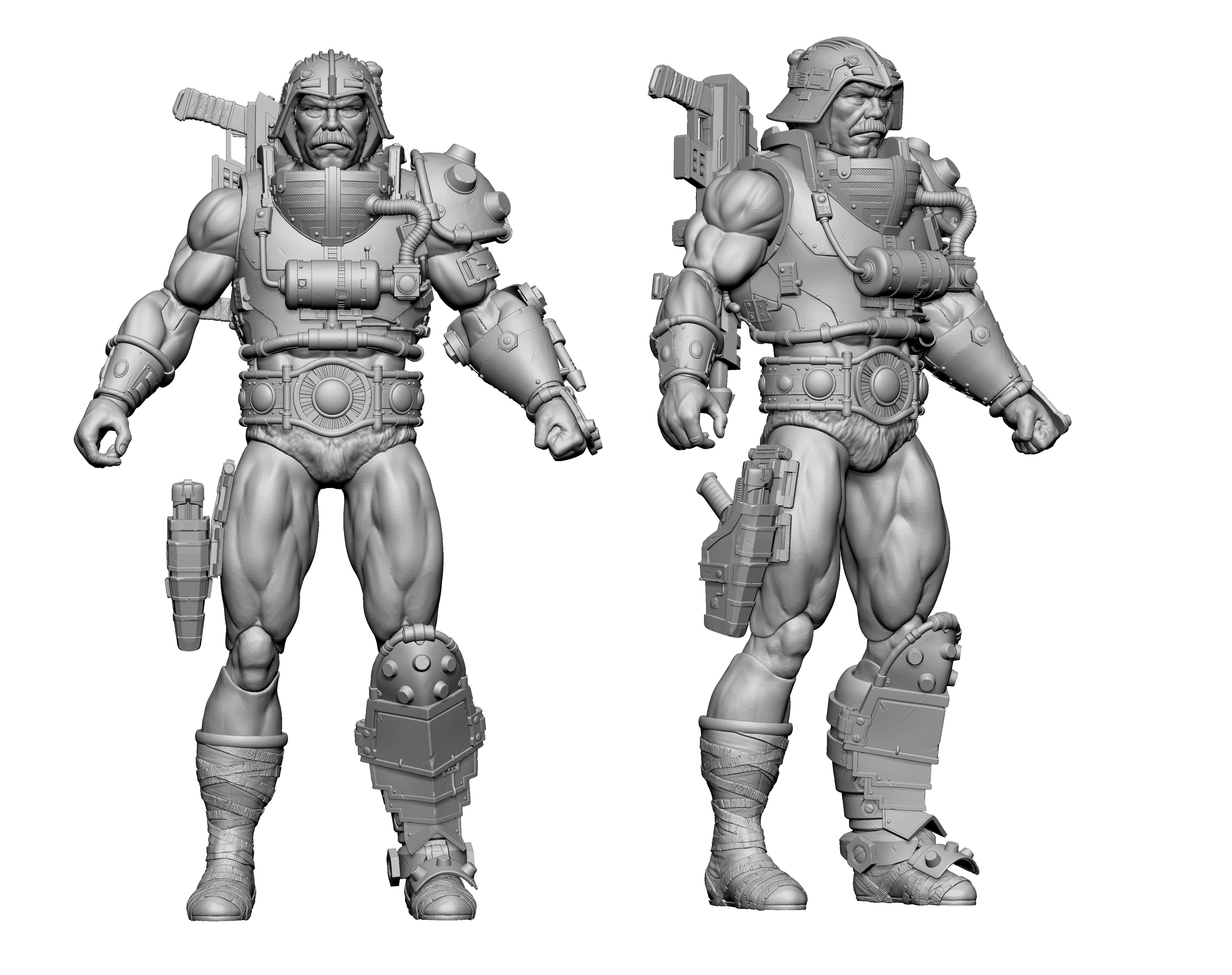 PREVIEWSworld: What is your preference towards traditional sculpting vs digital sculpting?
Phil Ramirez: If I am making something for me, I like to work out the kinks traditionally. And if I take it to finish I use the computer for engineering purposes. I am sculpting a whole line of figures traditionally right now (that will hopefully be done by the year's end) that has less articulation and since everything out there is digital now, it already looks very different.
I am also working on the line, The Cursed Dead with my friends and business partners, that has so many moving parts it has to be done digitally. When I am hired, I definitely prefer digital because of the ease of changes. Any idea or design that an art director is capable of drawing or verbalizing can be done with a computer so much quicker than traditionally.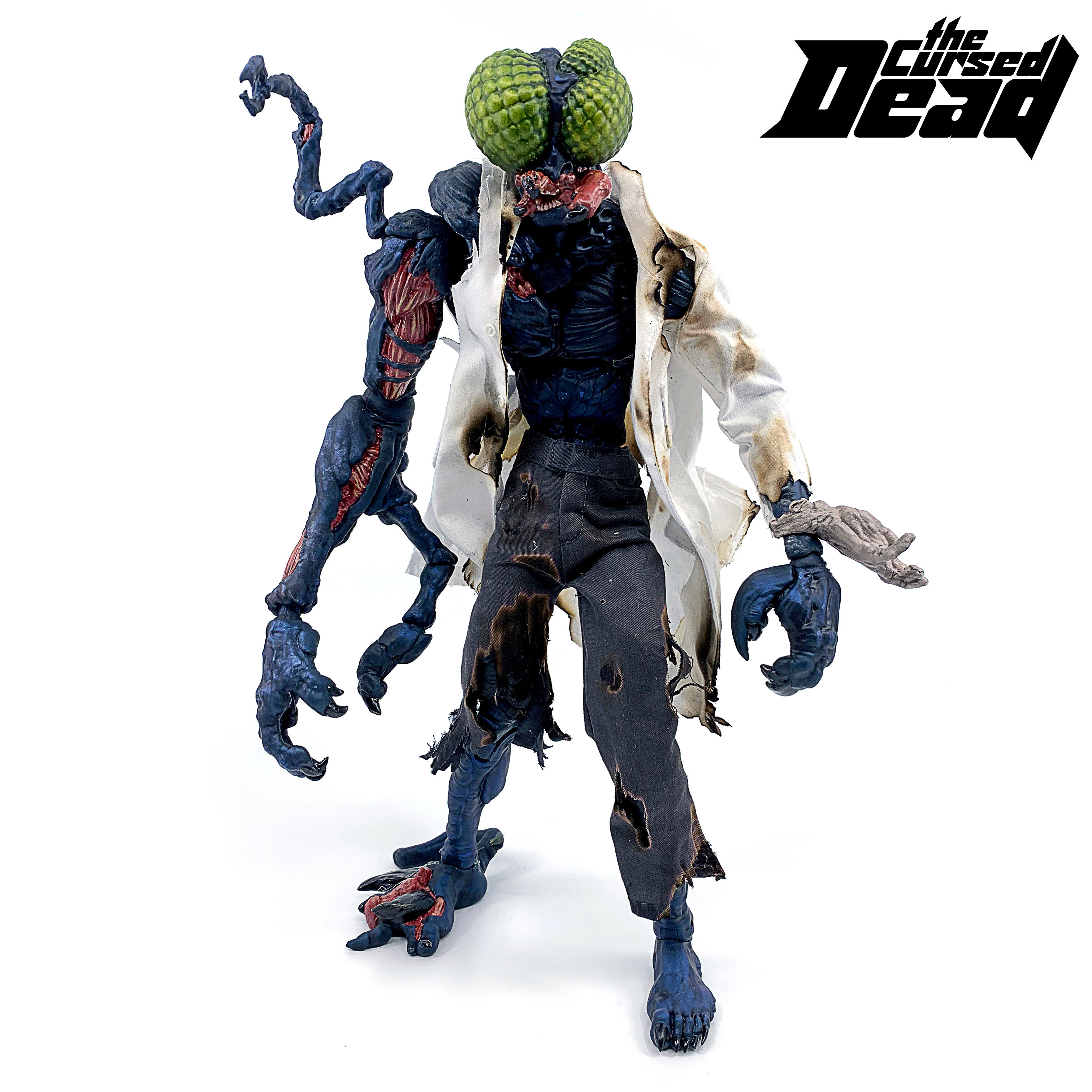 PREVIEWSworld: Talk a bit about your work on Mondo's Masters of the Universe Man-at-Arms 1/6th Scale figure. What was your favorite aspect of getting to recreate such an iconic '80s action figure as a premium collectible?

Phil Ramirez: Mondo is such a great company to work for and we have been fortunate to work on some very strong lines with some really solid designers. With Man-at-Arms, my company was working on him in tandem with working on Mer-Man. So, Man-at-Arms was worked on by everyone.
Tommy did a lot of the armor pieces and worked on the heads. The designs on this were really well-done illustrations, so the thinking work was all there. Mondo's production on this is really exceptional. The paint alone is stellar. Such a cool figure!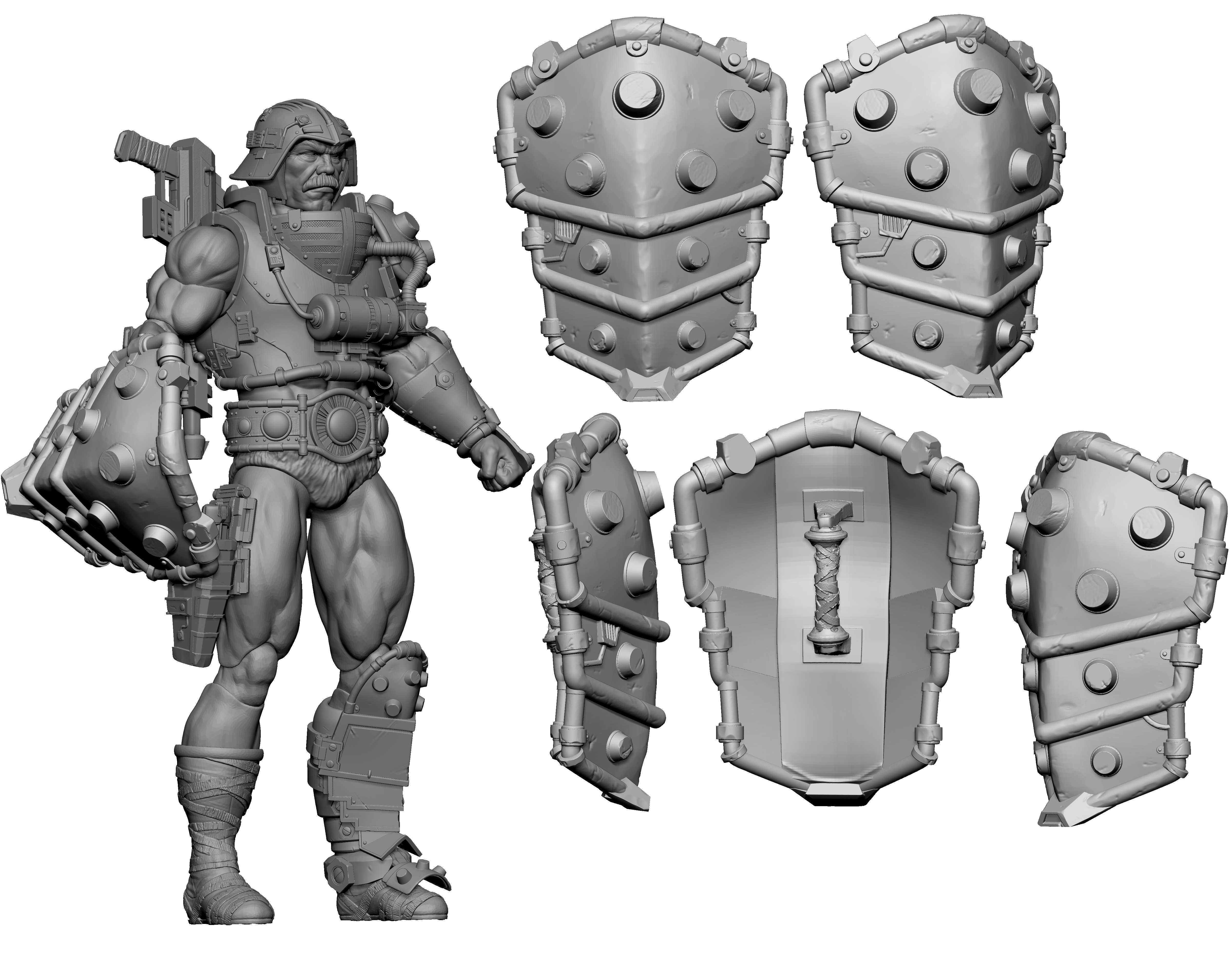 PREVIEWSworld: You have done some sculpting work for Diamond Select Toys in the past. Do you have a favorite project that you got to work on for DST?

Phil Ramirez: Hands down the Marvel Select Thanos and Death figure is my favorite thing I have done for Diamond and it is also one of my favorite figures to this day. I was allowed to go for it on that one. That's always fun. Also, the Marvel Select Watcher and Brood/ Skrull combo are high up there as well.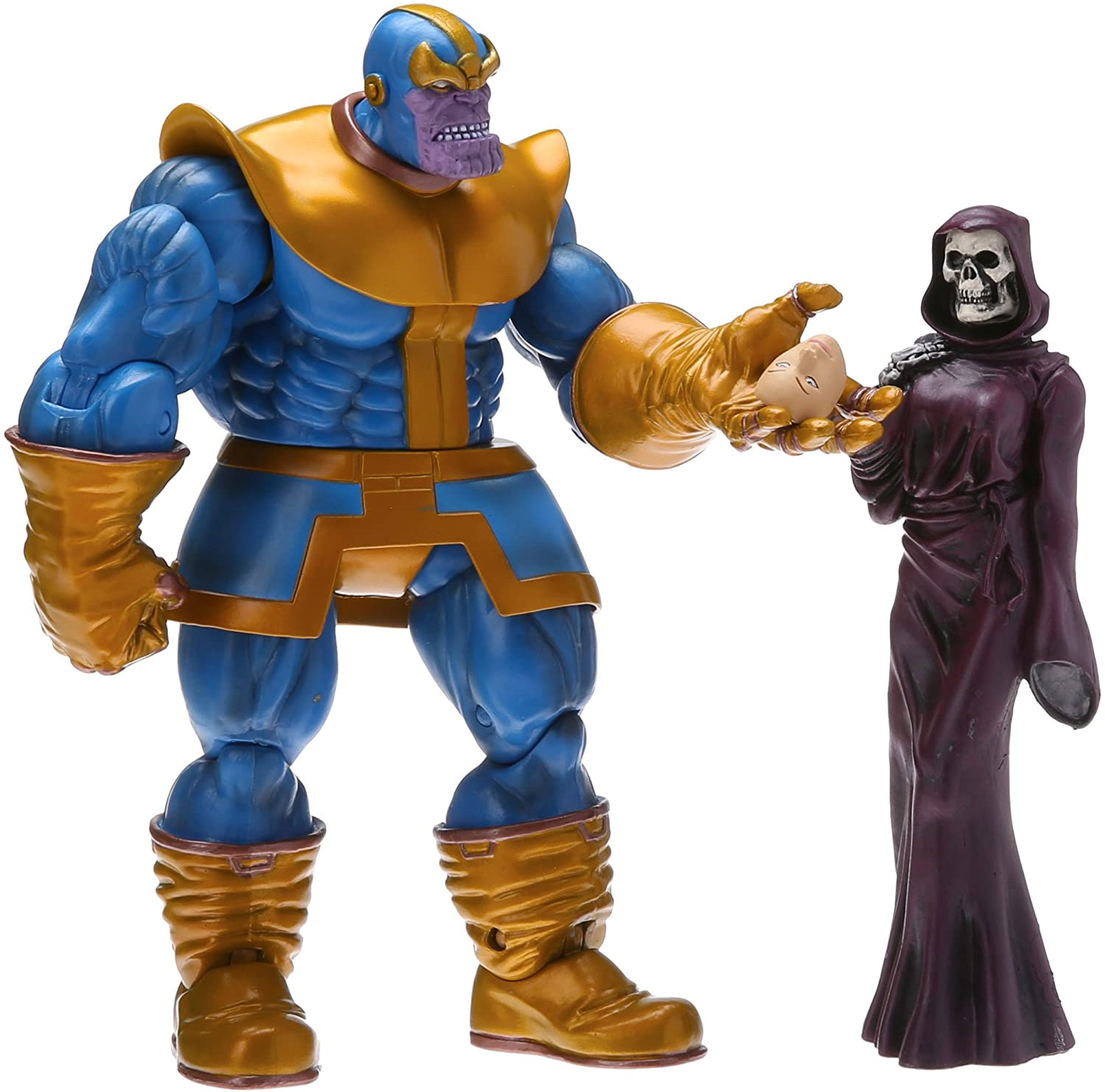 PREVIEWSworld: Were there any projects you were fond of that never made it out of the prototyping stage that you can talk about?

Phil Ramirez: The first one that comes to mind is the Garrison action figure that never got off the ground. I got to communicate directly with Joe Madureira who is so incredibly talented. I love his style. There was also a Frost Giant and Mean Machine done for Toybiz and there were a couple of Incredibles 2 figures that I liked. Pixar is always amazing. Reflux and Screech were their names.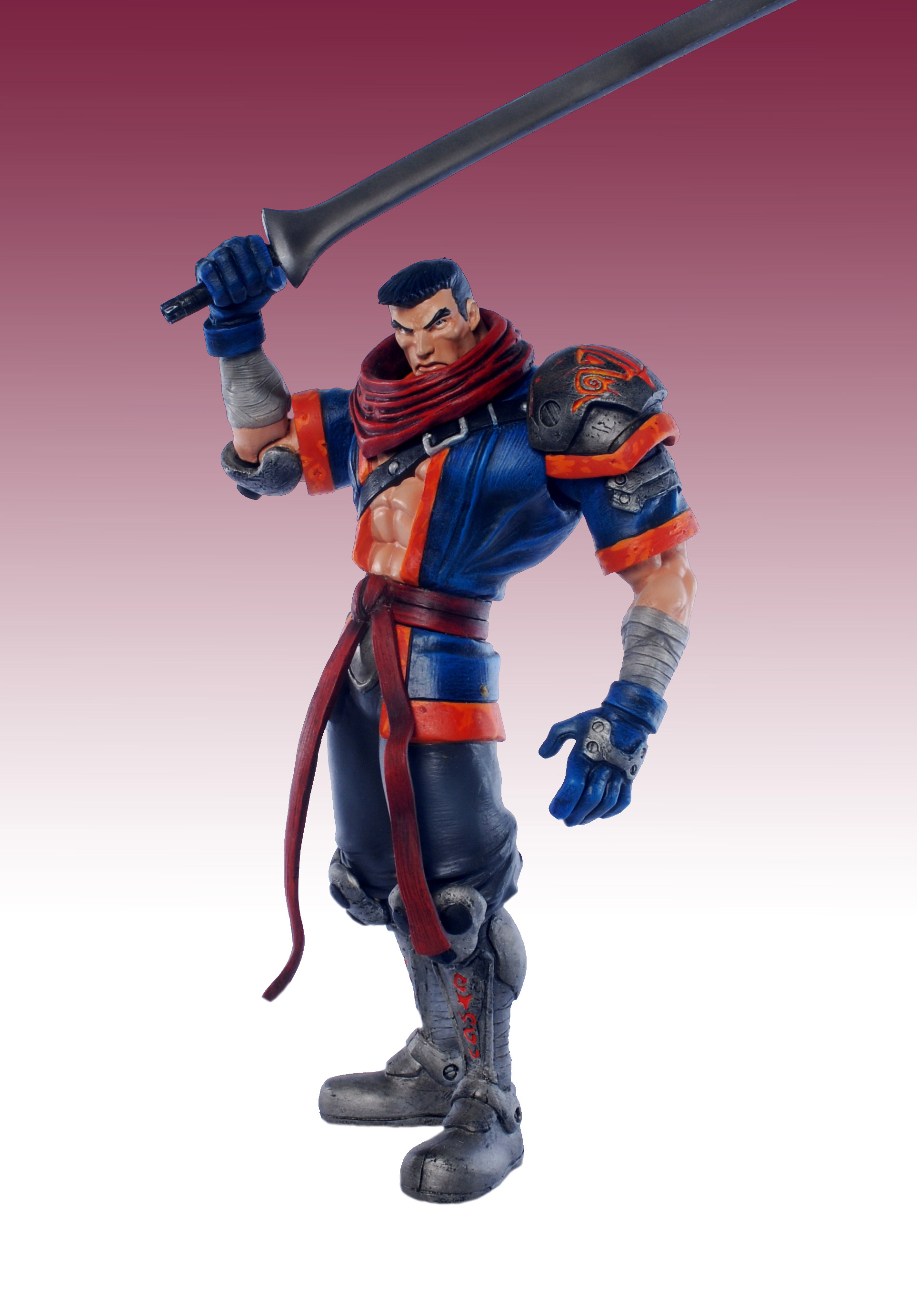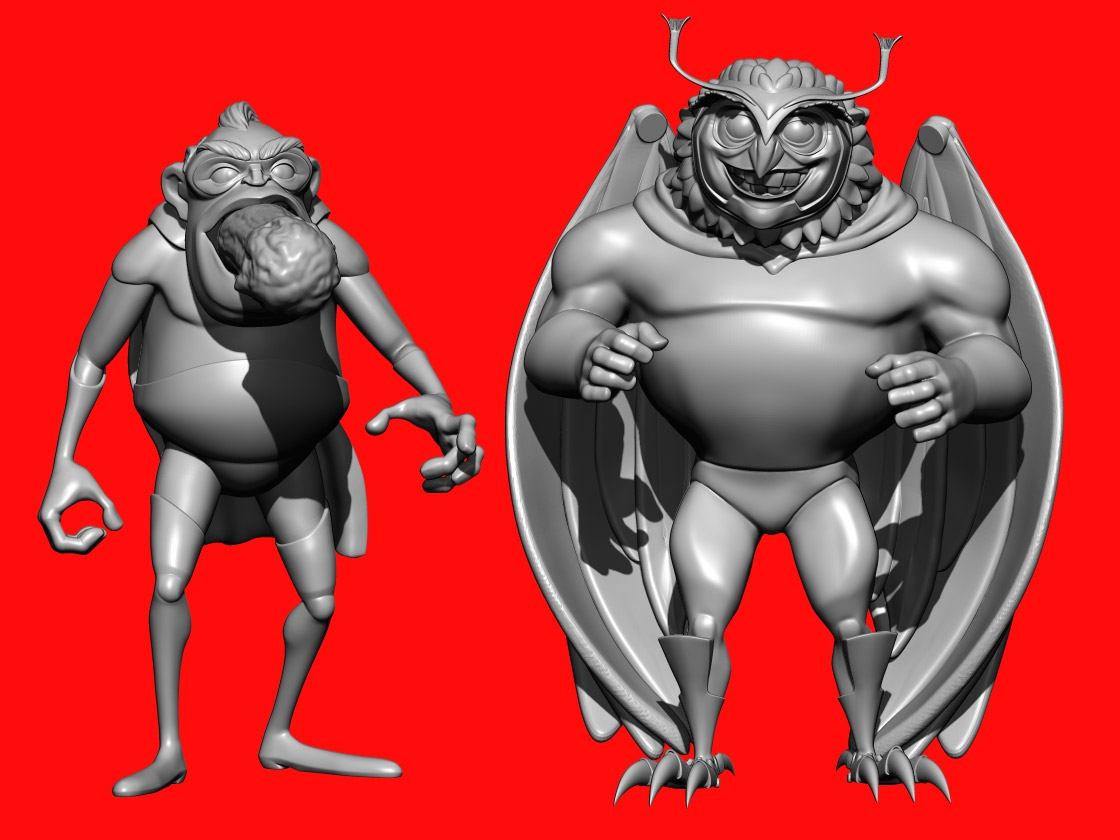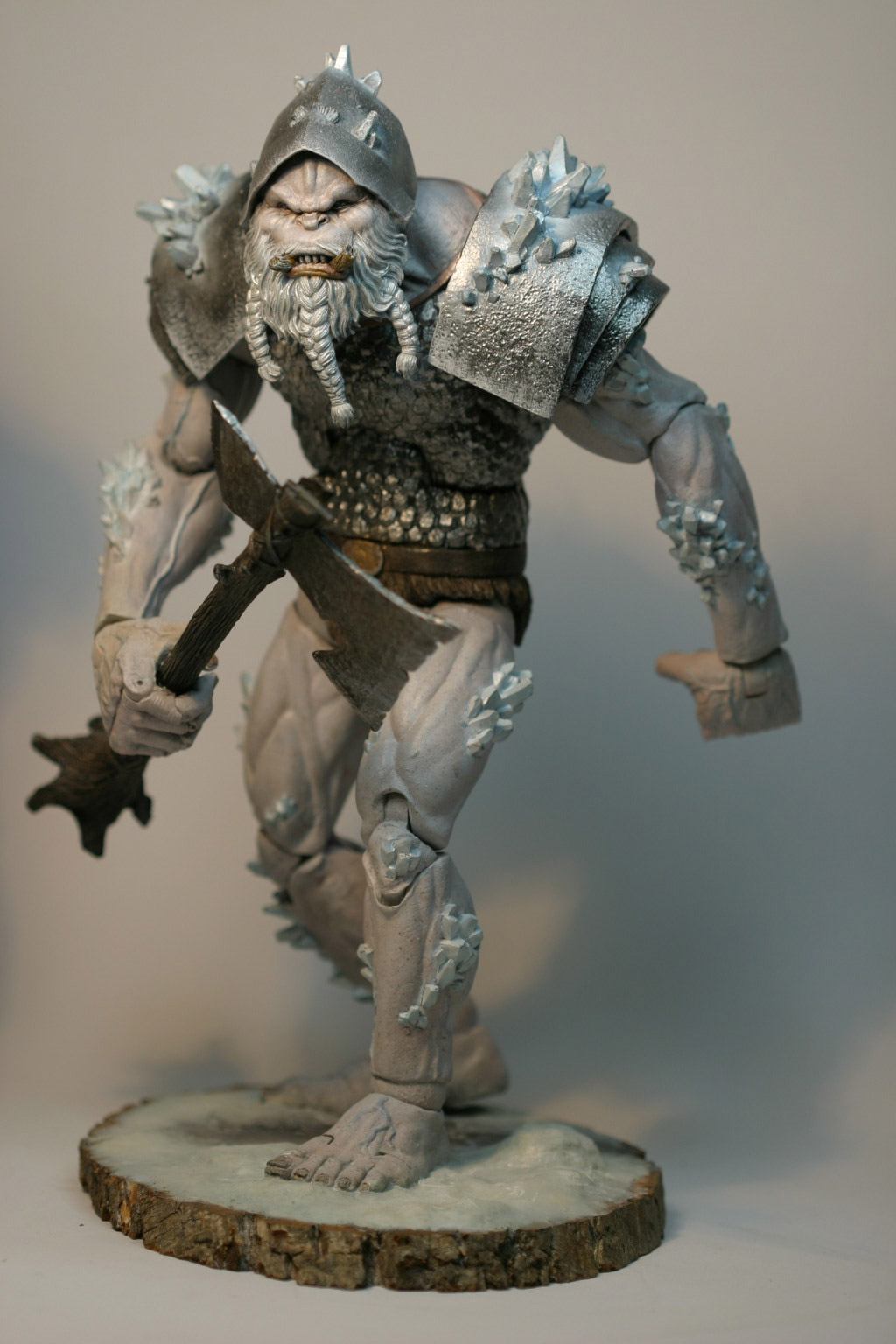 ---
Available to Order Via Your Local Comic Shop:
MONDO TEES LLC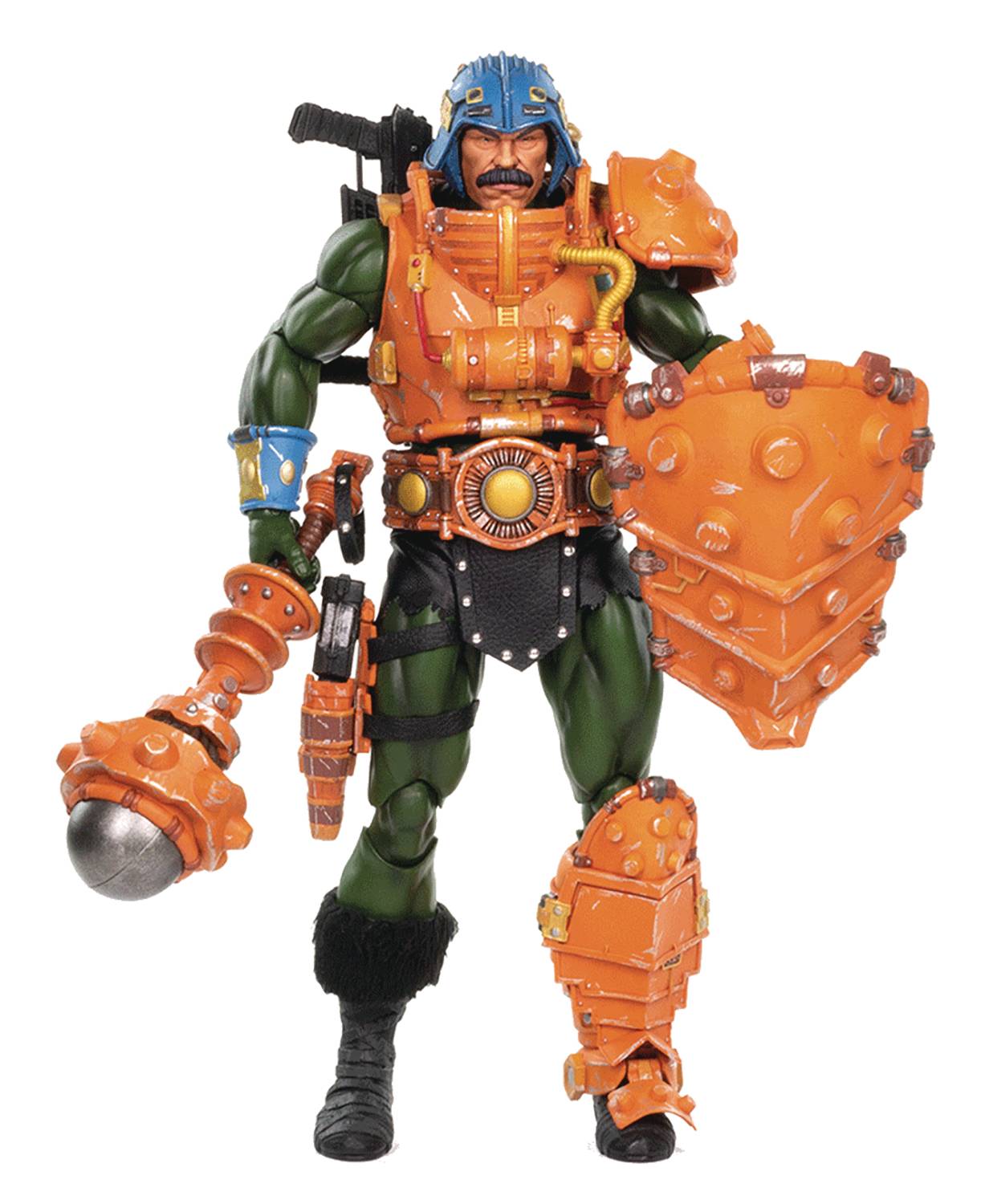 By the Power of Grayskull, you too can have the Power! Mondo is proud to bring you the next figure in our Masters of the Universe 1/6-scale figure line- Man-At-Arms! Featuring over 30 points of articulation, fabric costume elements, and a lot of accessories (and we mean a lot!), this is the most powerfully man at arms figure you will ever find, from here to the government of Eternia!
In Shops: Sep 23, 2020
SRP: $190.00
PREVIEWS Page #1040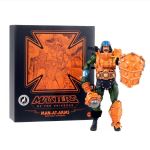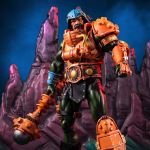 Click to View

DIAMOND SELECT TOYS LLC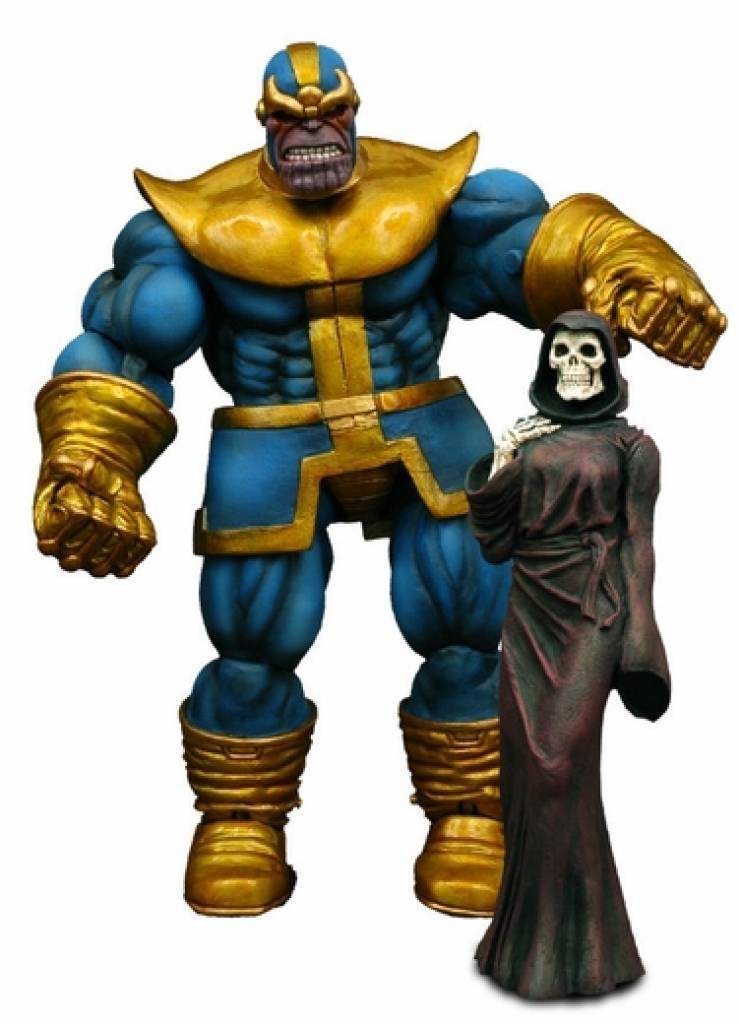 These previously sold out Marvel Select action figures are being re-issued. Get your pre-orders in now ahead of a late August release!
In Shops: Sep 07, 2016
SRP: $29.99
PREVIEWS Page #189