Interview: Miranda's Multiverse of Madness
Sep 01, 2020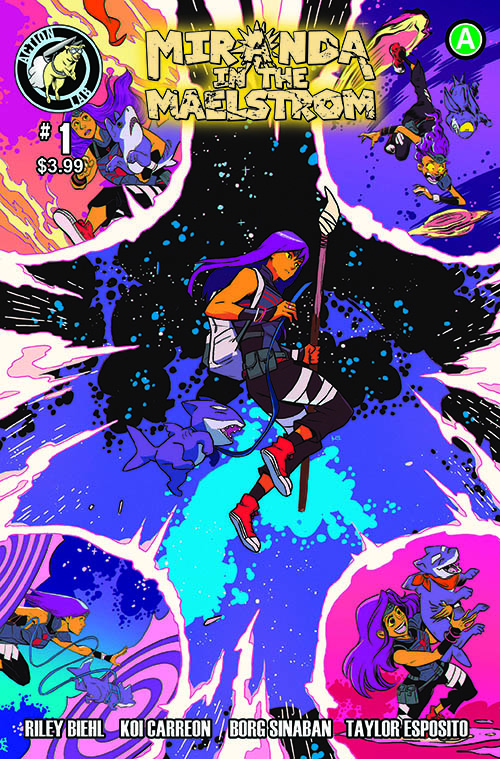 Interview by Troy-Jeffrey Allen
The concept of a multiverse is nothing new to comics. But there is a good reason for that: It is undeniably fertile territory for adventure, terror, and character drama. Enter: Miranda and the Maelstorm from Action Lab. In it, writer Riley Biehl is joined by a selection of comic book artist as they take their purple-haired hero from one dimension to another. Such traversing needs a tour guide. Fortunately, Biehl has sat down with us to map out the bold new worlds that Miranda (and her little dog, too!) gets sucked into!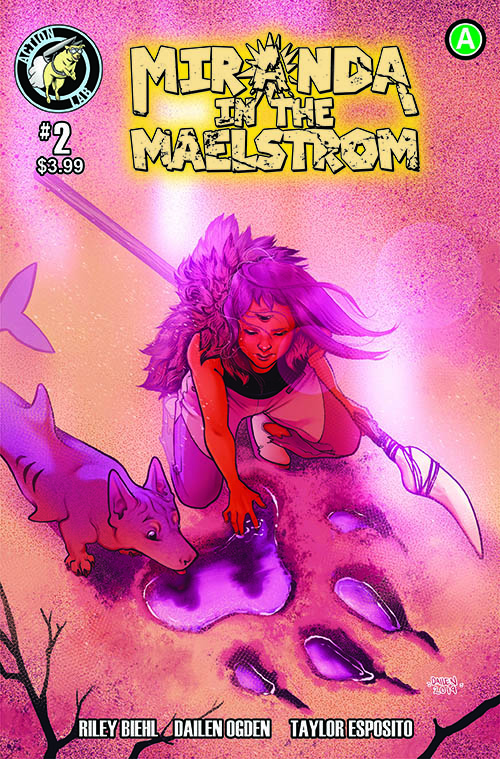 PREVIEWSworld: Catch us up to speed. What is the setting for the story?
Riley Biehl: The multiverse itself! Miranda and Noodles hop from one dimension to the next in each issue, so the setting changes as they go. But in this first arc, they'll find themselves in a ruined city, bizarre wasteland, dreamscape pirate ship, alien office job, and a post-apocalyptic world ruled by inanimate objects.
PREVIEWSworld: How did Miranda in the Maelstrom come about as a project?
Riley Biehl: I wanted to write a short story based off a sentence prompt I came up with. I started with "A girl looks for her lost dog in a storm." That developed into "An alien girl looks for her dog in a supernatural storm." It was only five pages and I thought it would be a good short script to make my first comic out of. But when I finished the final draft of that script, I just kept going.
I really loved the characters and the premise of a supernatural storm that crosses dimensions. How did Miranda and Noodles become adventurers? Where did the storm come from? What if the art changed with every new dimension?
I set aside that five page script and wrote a new version that answered some of those questions. It was a really long script, so I broke it up into the first two issues of the series after getting help from my script editor, Brittany Matter.
Working with Brittany, I polished the first two issues and kept going until I got to issue #6. Once I was happy with the story, I started looking for artists whose style matched the different dimensions.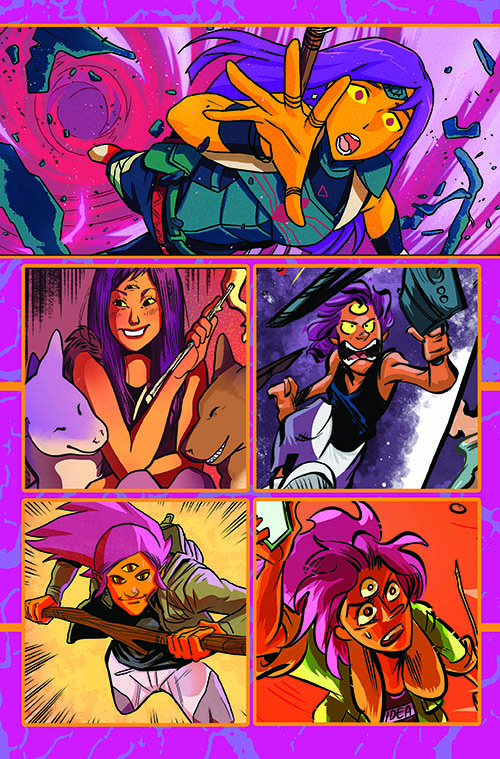 PREVIEWSworld: Tell us about the Miranda and Noodles. Why do we follow them through this story, specifically?
Riley Biehl: Miranda is the lone survivor of a dead dimension. The first issue is set three years in her future after she's become a more experienced adventurer. Despite that experience, she's not your basic comic book badass and super genius. She's an emotional fighter that makes mistakes, gets in over her head, and can be overly suspicious of others despite her goal to help victims of the maelstrom. She's an explorer that never stays in one place for long, but that wasn't always the case. The rest of the series tells us how she got to be that way. Why is Miranda in the Maelstrom?
Noodles is the half-shark, half-corgi that helps Miranda survive a strange wasteland after her world's destruction. The only family Miranda can count on, Noodles is her best friend, protector, and a source of motivation in the face of defeat. In other words, he's a very good boy.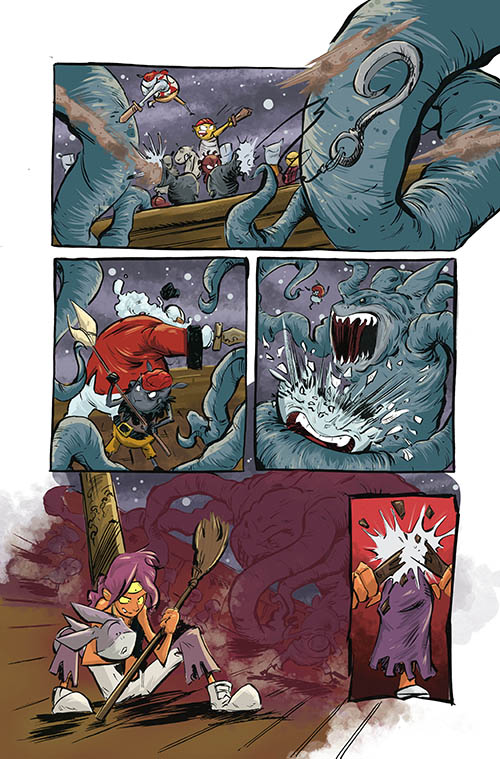 PREVIEWSworld: Is there a main villain?
Riley Biehl: Each issue has its own unique villains, but the main villain of the series would be the Multiverse Maelstrom itself. It's a supernatural storm that crosses over between dimensions displacing beings and objects from alternate realities. It may be a force of nature but it always seems to show up at the worst time, dropping Miranda and Noodles into hostile environments and precarious situations.
There's also the Inter-Dimensional Emergency Association aka IDEA. While many good people work for IDEA, including Miranda for a short time, they're a mysterious bureaucracy with less than altruistic plans for the refugees they protect and collect.
Those two entities are the main antagonists in the first story arc but we'll also see evil collectors, cruel counting sheep, bad bosses, and a sentient cell phone.
PREVIEWSworld: What genre do you think this falls under?
Riley Biehl: Sci-fi adventure! There's a mix of Saturday morning cartoons, superhero comics, portal fantasy, and strong sense of humor in the book. I pitch it as "Adventure Time meets Marvel's Exiles".

PREVIEWSworld: Who else is on your creative team?
Riley Biehl: Across the six issues we have five artists: Koi Carreon, Dailen Ogden, Jamie Jones, Drew Moss, and Tintin Pantoja. Our colorist Borg Sinaban. Letterer and logo designer Taylor Esposito. Script editor Brittany Matter. Flatter Drew Wills. And book designs by Dezi Sienty.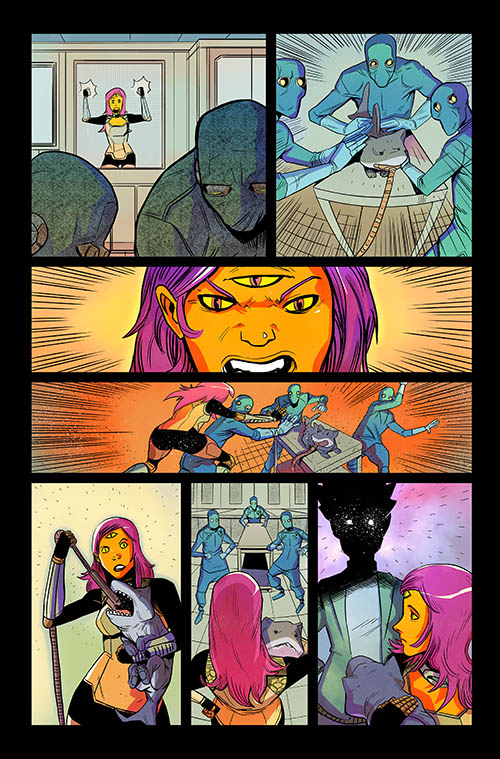 PREVIEWSworld: What's the creative process like between the writer and artist of this book?
Riley Biehl: With a different artist in each issue, it was a bit like an assembly line. Parts were put together by one person and passed off to the next for completion. We have some covers and pages that feature artwork from multiple artists sharing the space. I worried the coordination would be difficult but the miracle of digital art made the process pretty easy. Everyone on the team was incredibly talented, knowledgeable, and patient with each other.
I try to keep scripts short but also detailed enough with a disclaimer to the artist that they are more than welcome to try something different than what I have in a panel description. The artists and I were always very specific and open in our communications, so there wasn't a too much back and forth.
PREVIEWSworld: Looking forward, what can readers expect from the book?
Riley Biehl: Readers can expect something new in each issue. While there's a consistent story arc across the series, every issue has its own story, world, and characters. Miranda and Noodles are traveling the multiverse, so they can go anywhere and do anything. We'll see them in a variety of different art styles in all sorts of settings and situations. Unlimited worlds means unlimited adventure!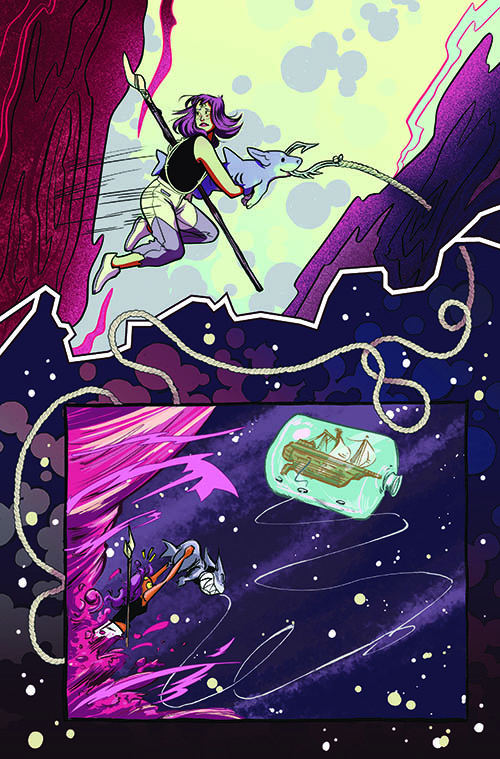 PREVIEWSworld: In terms of audience, who is this for?
Riley Biehl: It's an all-ages title but I like to think it's something that will connect with younger kids just getting into comics and older comics readers alike. It's inspired by a lot different comics and cartoons, so I imagine the audience as kids just discovering their geeky side and adults that never forgot their inner child. If you love superhero comics and classic cartoons but want to see new and different characters in those stories, then Miranda in the Maelstrom is for you!
Miranda in the Maelstorm (JUL200968) is available September 2, 2020 at your local comic shop.
For more from Action Lab, keep an eye on PREVIEWSworld.com's Twitter, Facebook, YouTube, or Instagram.
ACTION LAB ENTERTAINMENT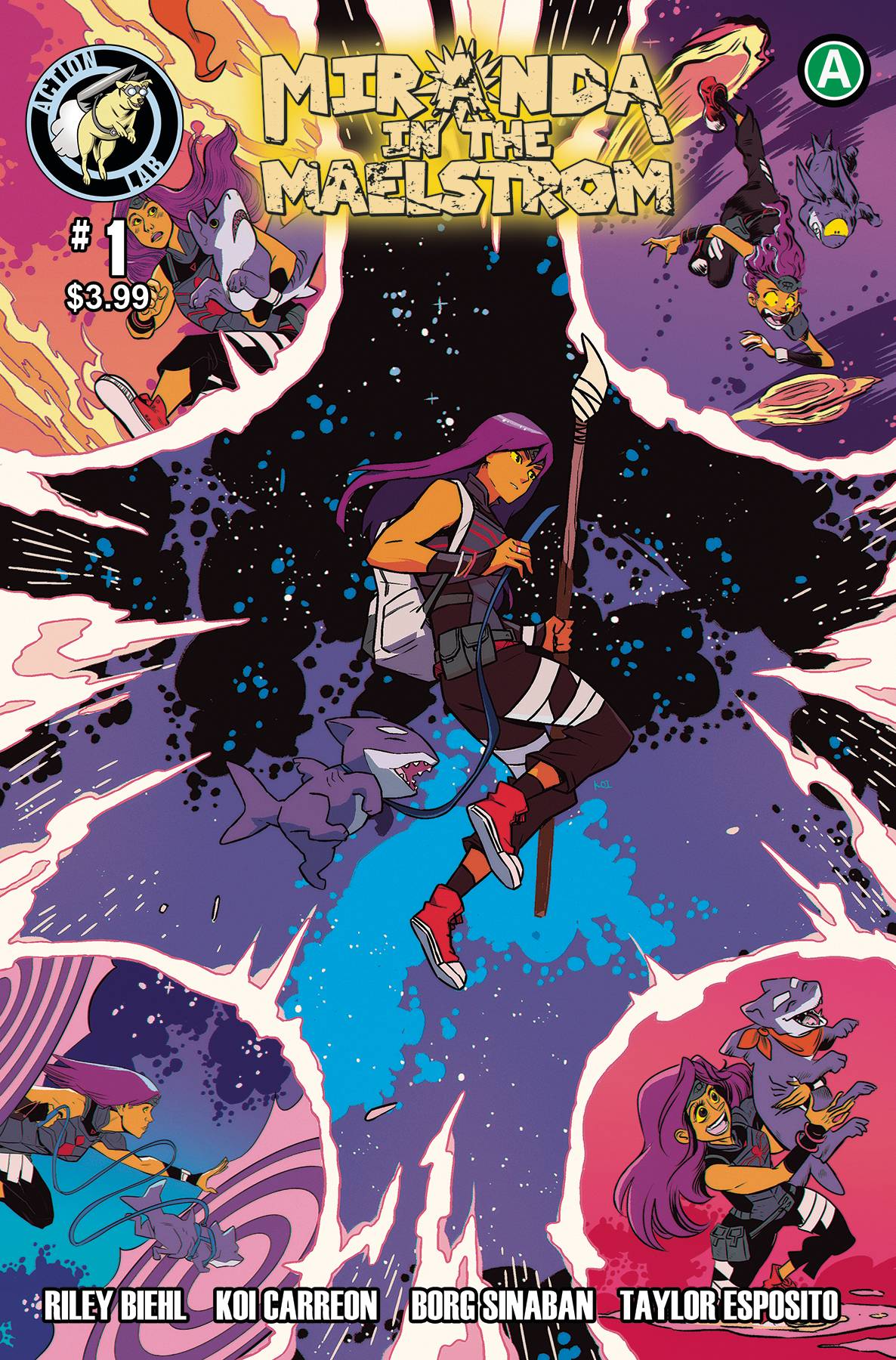 (W) Riley Dashiell Biehl (A/CA) Koi Carreon
The Multiverse Maelstrom! A supernatural storm that crosses over between dimensions, displacing beings and objects from alternate realities. Most fear the maelstrom, but interdimensional explorers Miranda Sherbet and her shark-dog Noodles use the storm as a means of travel and adventure. But when Miranda finds herself disoriented and separated from Noodles, she runs into the storm fighting off violent aliens, harsh weather conditions, and the traumatic memories that set her down this path. Will Miranda find Noodles and continue their adventures, or will they be alone in infinity?
In Shops: Oct 14, 2020
SRP: $3.99
PREVIEWS Page #205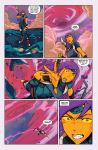 Click to View