Dark Horse to Publish Shaolin Cowboy in Three New Paperback Volumes
Aug 31, 2020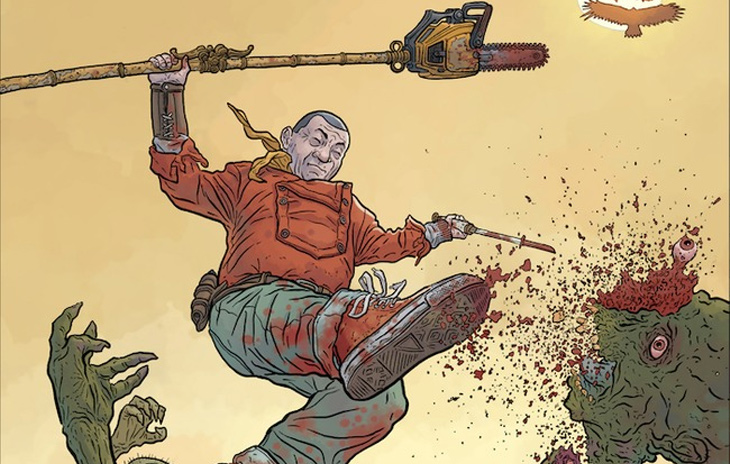 Since his first appearance sixteen years ago, Geof Darrow's Shaolin Cowboy has been slaughtering zombies, beheading idiots, and leaving a trail of carnage and corpses in his wake. And next year, for the first time ever, Dark Horse Books will publish Darrow's complete Shaolin Cowboy odyssey in paperback. Beginning with the release of Shaolin Cowboy: Shemp Buffet in April 2021, Dark Horse will release three paperback editions of the Shaolin Cowboy's adventures, with each book featuring an all new cover by Darrow and Eisner Award-Winning Colorist Dave Stewart.
Having won the Inkpot Award, won (and lost) multiple Eisner Awards and created the iconic and blood-soaked character the Shaolin Cowboy, cartoonist Geof Darrow is one of the most influential and revered cartoonists. As Vulture says, "no one draws violence quite like Geof Darrow." In addition to the chainsaw-fueled adventures of the Shaolin Cowboy, Darrow is renowned for his early work with Moebius, his designs for television (including Super Friends, Richie Rich, and Pac-Man) and films (including The Matrix and Speed Racer), his collaborations with Frank Miller and Andrew Vachss, and his iconic and detailed comic book covers. Darrow originally hails from Cedar Rapids, IA and now resides in France.
Dark Horse will publish the Shaolin Cowboy paperback collections in consecutive months starting in April 2021. Each volume will retail for $19.99 and will be available at your local comic shop.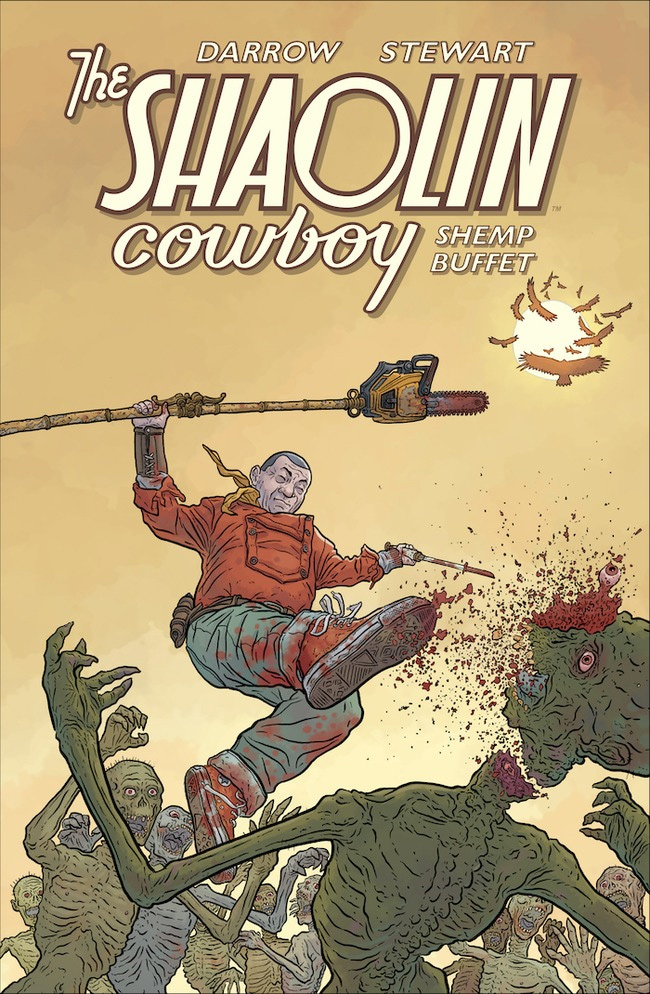 SHAOLIN COWBOY: SHEMP BUFFET is available everywhere books are sold starting April 20, 2021.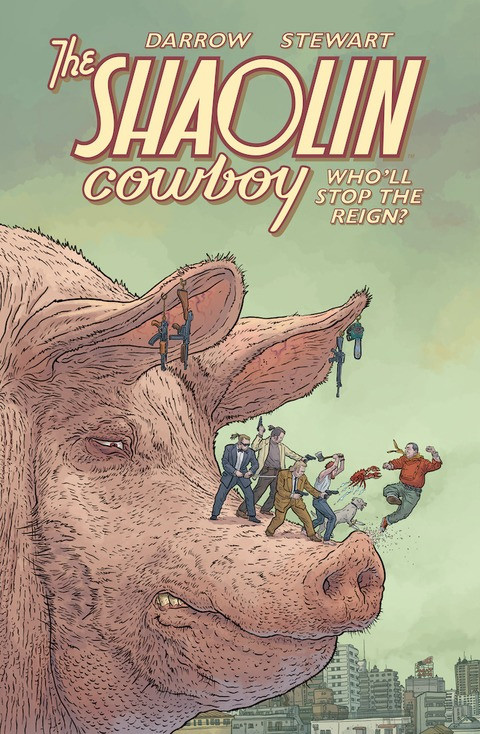 SHAOLIN COWBOY: WHO WILL STOP THE REIGN is available everywhere books are sold starting May 18, 2021.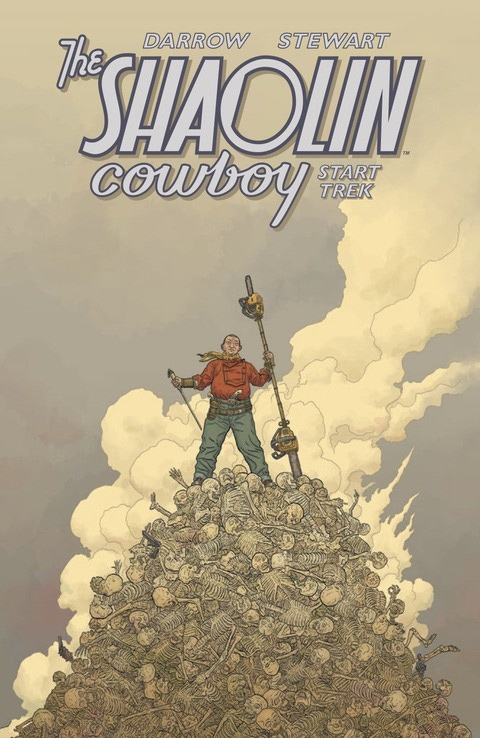 SHAOLIN COWBOY: START TREK is available everywhere books are sold starting June 22, 2021.
Praise for Shaolin Cowboy:
"Geof Darrow is a living legend in the comic world, one of the few creators working today who can cite Jack Kirby, Alex Toth and his mentor Mœbius as peers."—PASTE MAGAZINE
"Infectiously entertaining."—NEWSARAMA
"Exhilarating…. The artistry in these pages is incredible."—AV CLUB
"Beautiful."—THE HOLLYWOOD REPORTER
"Shaolin Cowboy has always been a little on the crazy side. Okay, a lot on the crazy side."—IGN
"Any new comic day that blesses with an issue of The Shaolin Cowboy is a good day indeed."—THE NERDIST