Heavy Iron Studios Honors Stan Lee with New PREVIEWS Exclusive Statue
Aug 17, 2020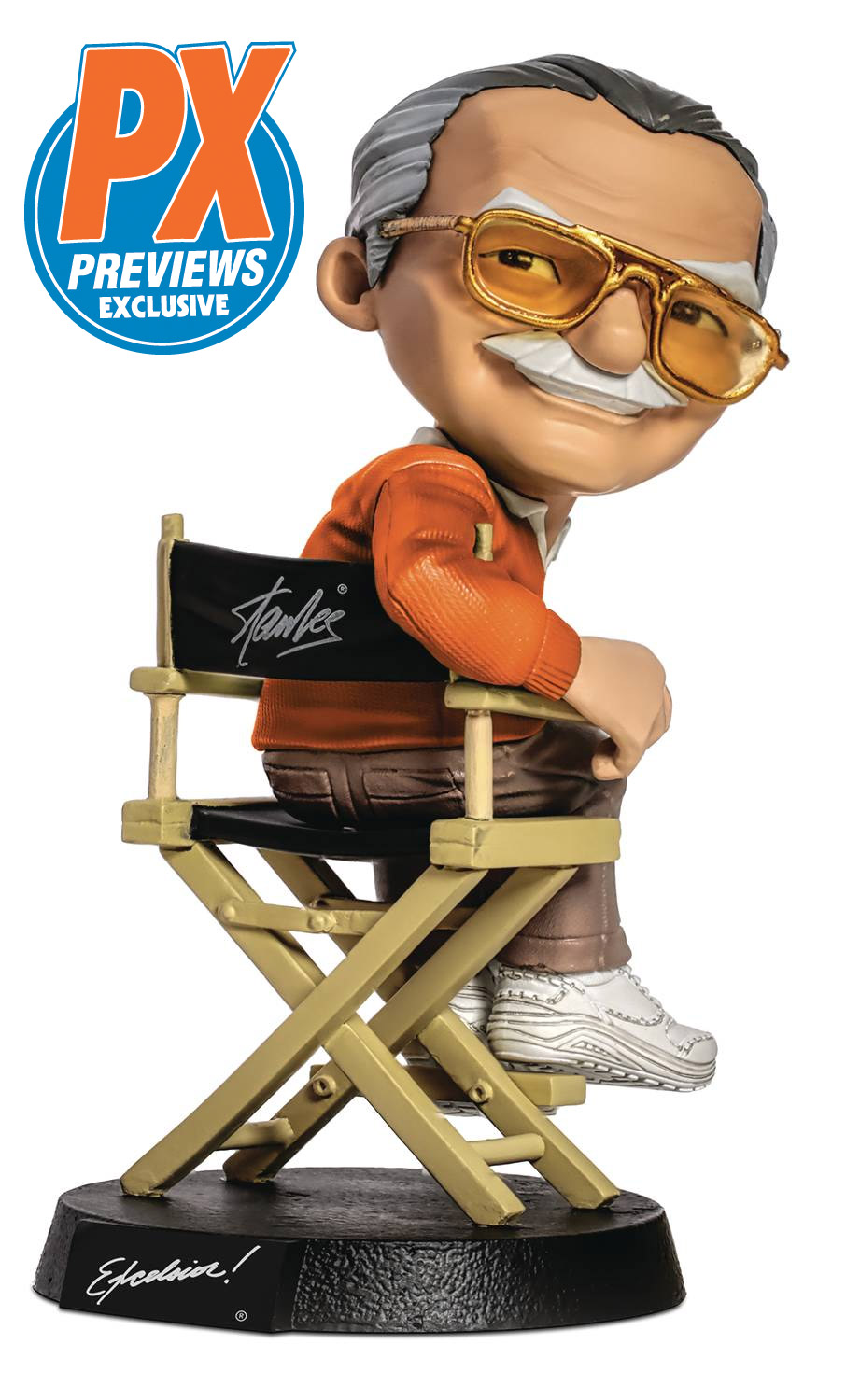 Excelsior! Iconic Marvel comic book creator and legend, Stan Lee joins your collection in miniature with this exclusive Stan Lee Mini Co. figure! A version of this statue was previously released with Stan donning a slick green sweater (JAN208390), but this new PREVIEWS Exclusive release features Stan wearing an orange sweater. A real Green Goblin to Hobgoblin sort of situation for Stan!
Featuring a unique stylized sculpt of Stan sitting in the director's chair in his signature style, this PREVIEWS Exclusive hand-painted Stan Lee Mini Co. figure measures about 5 1/2" tall on the Excelsior display base!
Pay tribute to Stan "The Man" Lee by adding this mini statue to your Marvel collection and preorder the Minico PREVIEWS Exclusive Stan Lee Orange Sweater Statue (JUN208464, $34.99) starting today at your local comic shop!