Toy Talk: Designer and Sculptor David Silva
Aug 16, 2020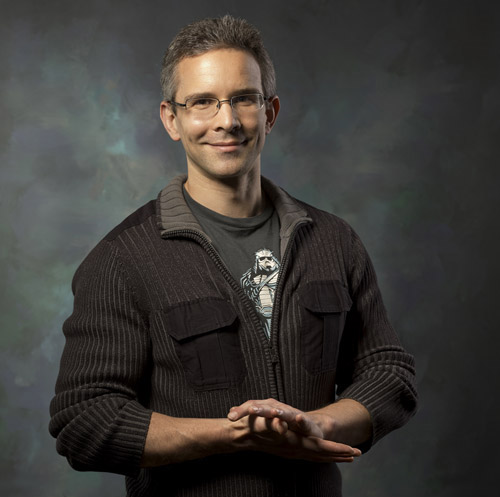 Toys, Statues and other collectibles don't just magically appear on store shelves. A lot of work goes into the concept, design, sculpting and final production of these items, and many of the people who work behind-the-scenes with companies like Diamond Select, Gentle Giant, and others, remain mostly unknown to their appreciative audience: the final consumer.

With Toy Talk, we hope to introduce you to the artisans behind some of your favorite collectibles, and to let them enjoy their well-deserved moment in the spotlight!
This month, we talk with Founder of Creative Beast Studio and Designer/Sculptor at NECA, David Silva about how he got started with designing and sculpting, what led to the creation of his own studio, and more! See what he had to say below.
**********
PREVIEWSworld: How did you get involved in the toy industry as a designer/sculptor?

David Silva: I first became interested in working in the action figure/ toy industry when I was attending art school in Savannah, GA (SCAD), back in 1998. There I would be introduced to some fantastic figures from toy lines such as McFarlane Toys' Spawn, Beast Wars Transformers, and later the 200X Masters of the Universe figures. All the while I was studying for a career drawing comics, but I found that my true interest was action figures.
I gradually began beefing up my portfolio with more character design studies and sculptures, and less sequential art. After having sent out portfolios to multiple toy companies, I was thankfully able to get my first design work three weeks after graduating from none other than McFarlane Toys! This would eventually lead to me sculpting for them as well and everything just took off from there.

PREVIEWSworld: Working for several companies as you have, what are some of your favorite sculpts that you've created?
David Silva: My favorites include the McFarlane's Dragons Scavenger Clan (the only figure that I designed AND sculpted for them), and the 1/18th scale Jabba the Hutt and Dewback for Hasbro. But the bulk of my favorite toy projects have been with the company I currently work for, NECA. These include Otachi from Pacific Rim, Machiko (Predator), Clan Leader Predator, Lasershot Predator, Alpha Predator, and Rhino Alien.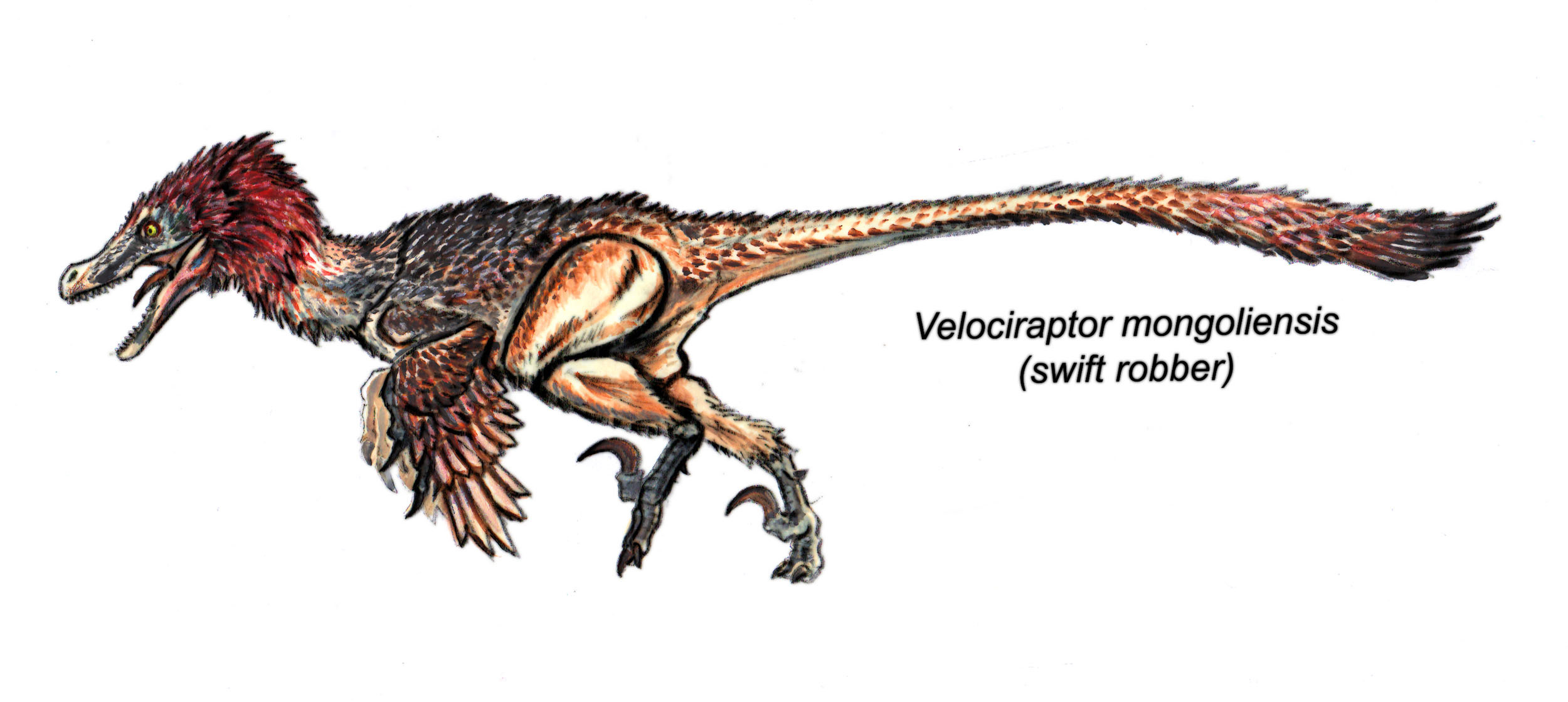 PREVIEWSworld: Back in 2009 you started Creative Beast Studio. Tell us your inspiration for starting the company?
David Silva: While I was at McFarlane Toys, I became very involved with the Dragons line, as both a designer and a sculptor. With the aim to create more realistic-looking dragon anatomy, I became more interested in animal anatomy, and most specifically dinosaur anatomy.
So I began sculpting dinosaurs in my spare time to practice. After completing my first one (Dilophosaurus), it was suggested to me that I make the sculpt into a resin model kit and sell it. I figured 'why not' and it ended up being a great way to share my work with other creative people. That was the beginning of Creative Beast Studio.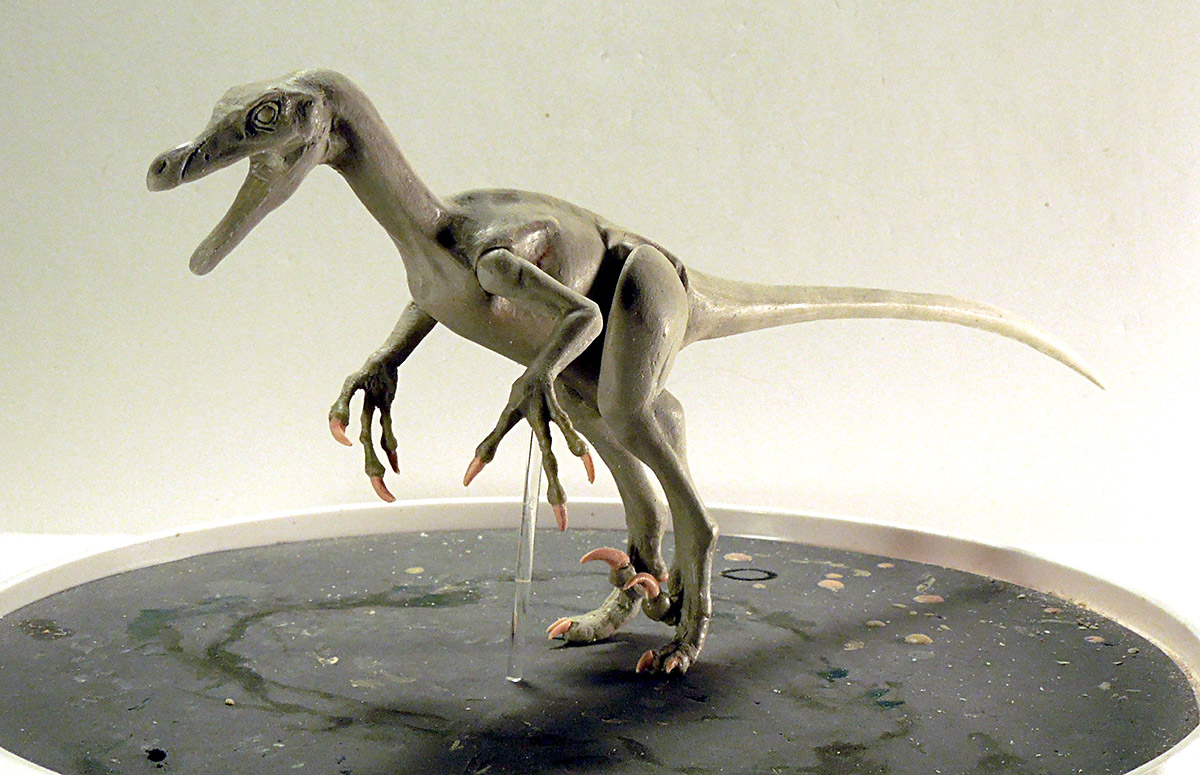 PREVIEWSworld: Take us through the sculpting process of one of your Beasts of the Mesozoic 1/6th scale Raptor figures?

David Silva: I knew I wanted to focus on a scientifically accurate Velociraptor as I don't think there were any feathered Velociraptor action figures at that time (this still may be the case now). I felt that presenting the true essence of the animal as best I could would be just as effective as any Hollywood interpretation. So once I had a solid design to work from, I spent several months developing the castilene sculpt and the articulation along with it. I tried a lot of different articulation ideas along the way (poseable head feathers anyone?) but ultimately I was pretty happy with the end result.
Once all of the sculpted parts were completed, I had the parts molded and cast in resin. With the resin parts I created a non-working prototype that I then painted to represent the final product. These parts would then be adapted into parts for the rest of the Raptor Series and the process was repeated until all 16 prototypes were done (not counting environment sets and nestlings).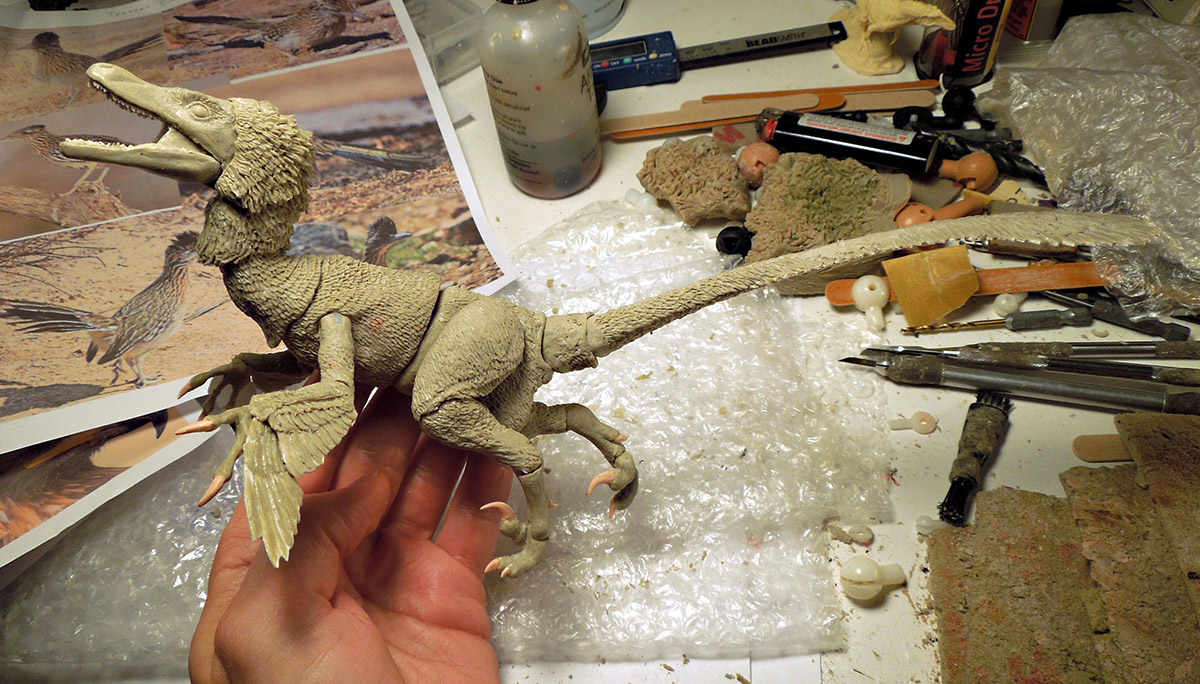 PREVIEWSworld: Finally, tell us what is your favorite part of the toy design process?

David Silva: As far as the actual design process, I definitely like sculpting the best. I love the feeling of moving the clay around and creating something from nothing. It's also by far the most time-consuming aspect of the process, so that works out well.
My favorite part overall though is holding and playing with the final painted production figure. To finally see the end result of so much work and problem solving is extremely gratifying. Plus knowing that I'm contributing value to an industry that I have so much love and respect for is a privilege beyond words and I'm happy to continue doing it as long as I'm able to.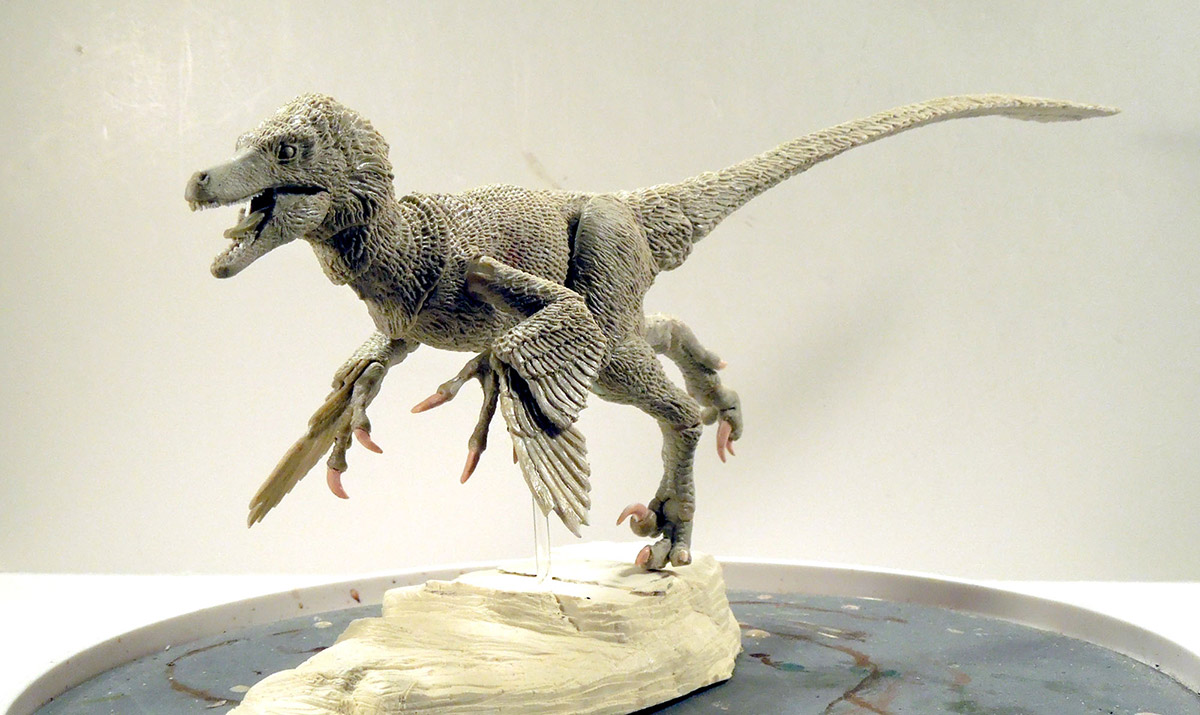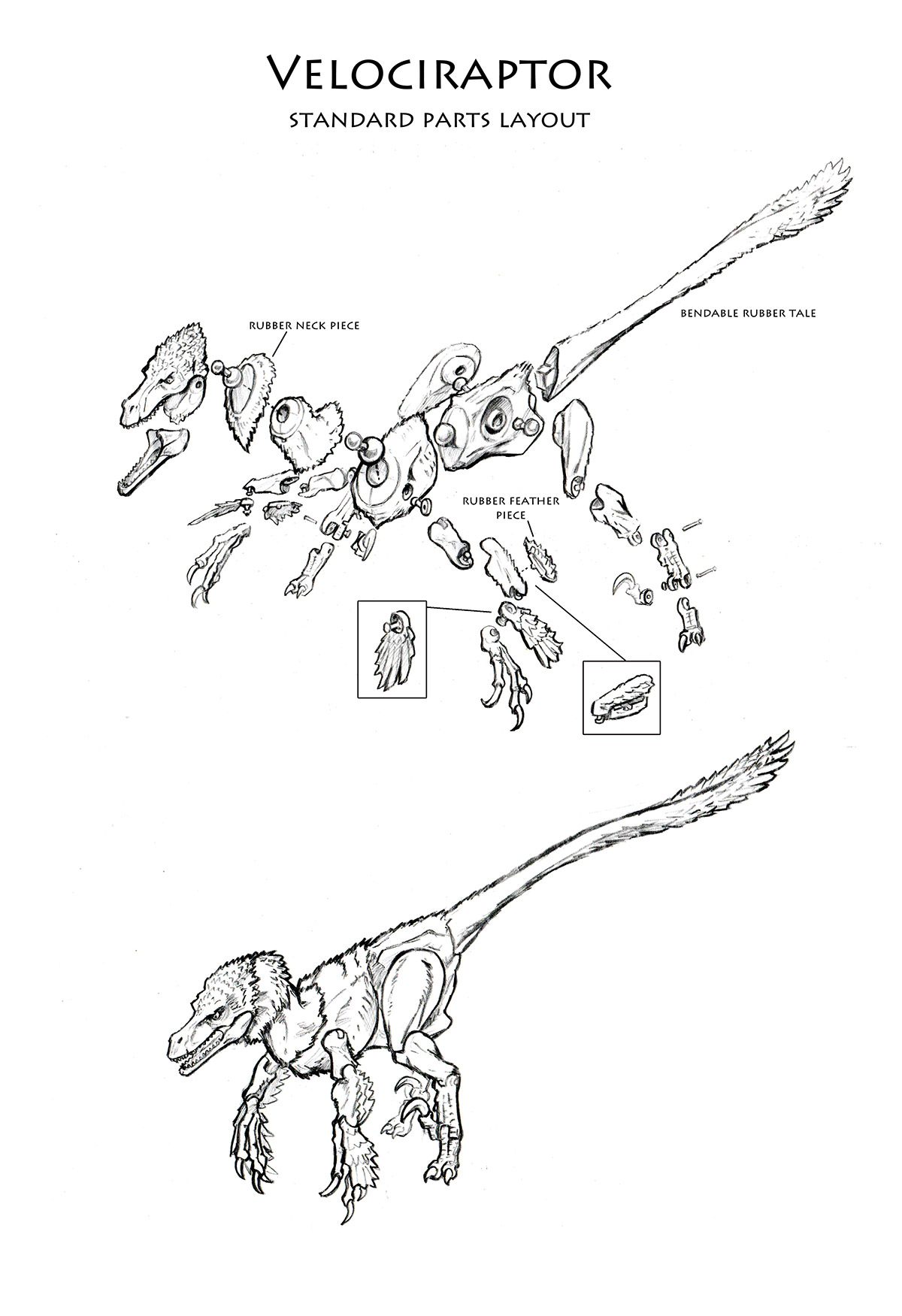 ---
Available to Order Via Your Local Comic Shop: