Engineward #1 Sells Out, Goes Back to Print with New Michael Avon Oeming and Taki Soma Cover
Jul 30, 2020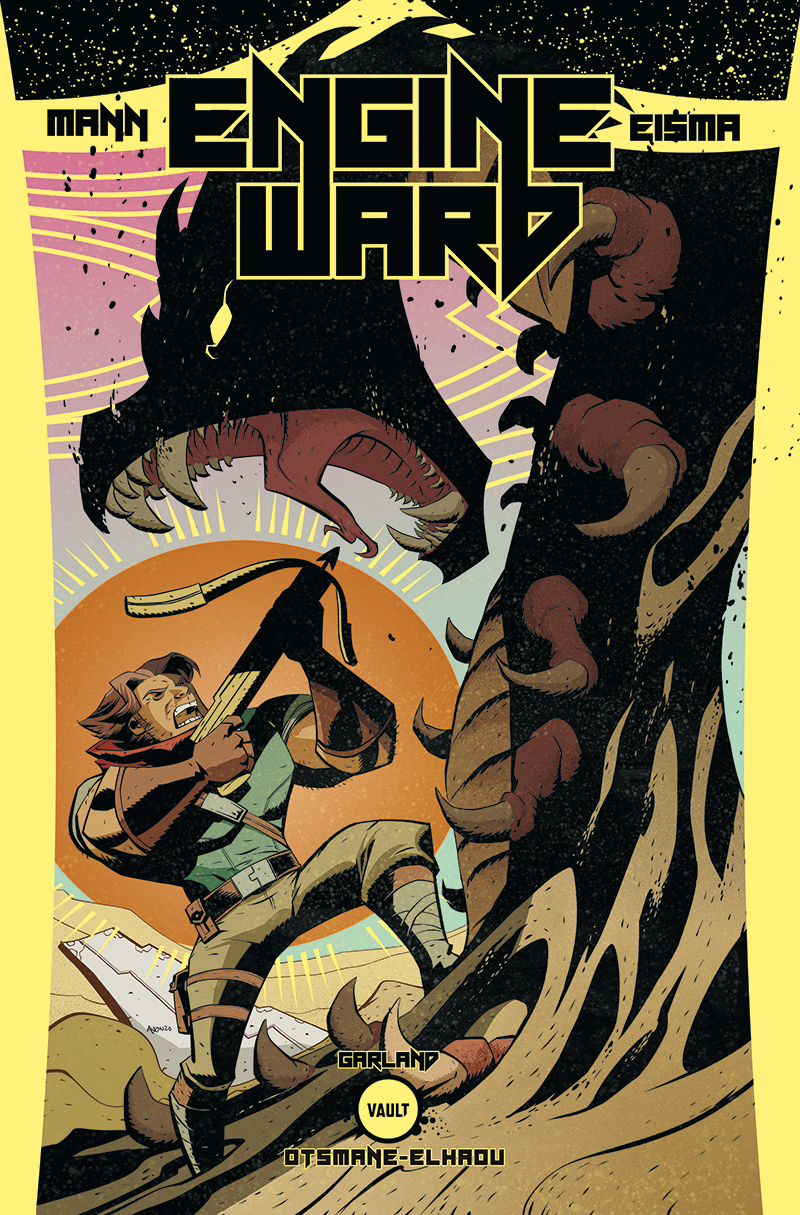 Vault Comics is pleased to announce that Engineward #1 has sold out at the distributor. A second print is in production, with gorgeous new cover art from the legendary team of Michael Avon Oeming and Taki Soma. The second printing is scheduled to hit your local comic shop this September.
Engineward is a zodiac-inspired, twelve issue science-fantasy comic series written by George Mann, drawn by Joe Eisma, colored by Michael Garland, lettered by Hassan Otsmane-Elhaou and designed by Tim Daniel.
In Engineward, Earth is an ancient myth, long forgotten. Now, the god-like Celestials, who embody the surviving zodiac signs, rule with brutal efficiency. When Joss, an Engineward, discovers and reactivates the head of a fossilized Ghoulem, she learns all is not as intended. Her destiny—and the truth about her imperious rulers—lies somewhere far beyond the borders of her shantytown.