Support Your LCS: Pro Skateboarder Ruben Najera's MexiCali Metahumans
Aug 07, 2020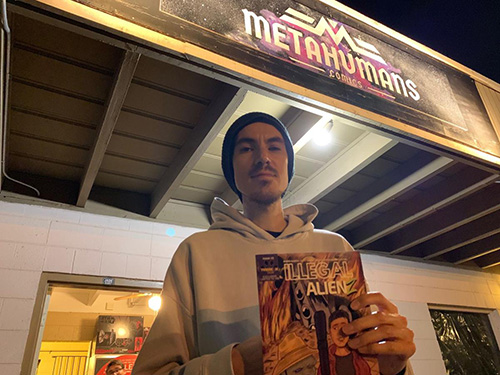 by Troy-Jeffrey Allen
Let's be real: 2020 has not been a walk in the park. And for the purpose of this article, 2020 has not been kind to comic shops. From a global pandemic to disruptions in distribution to looting -- this year has been an ongoing drama that has really changed how fans engage with their retailer of choice. But that's when you really see the community aspects of comics truly shine.
Ruben Najera, owner and founder of the comic shop Metahumans in El Centro, has experienced the power of their public first hand. Since 2005, his compact yet vibrant California store has been working alongside their neighborhood, engaging new readers and embracing longtime fans through outreach and grassroots marketing. In the process, Metahumans has tapped into the ultimate superpower when it comes to comic book retail: community.
In the following interview, Najera talks about how the Eisner nominated Metahumans came about, why he transitioned from professional skateboarding to shop owner, and how El Centro has truly embraced him and his employees. Keep reading.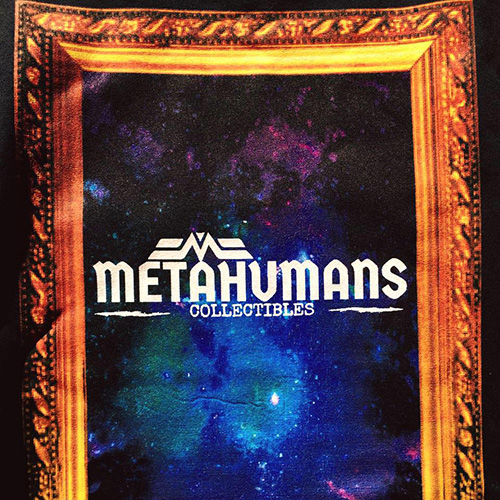 PREVIEWSworld: When did you first open your store?
Ruben Najera: Metahumans Comics first opened up in 2005. We were the first comic book store in our county in over a decade! It had been that long without a comic book store until we opened up! It was amazing because more than half our customers had never owned or purchased a comic book in their life, believe it or not. Ten years is a huge gap! And then of course we had our customers who were older that actually grew up with comics, and it was fantastic seeing them fall in love with comic book collecting and reading again now that they had a place to get comics!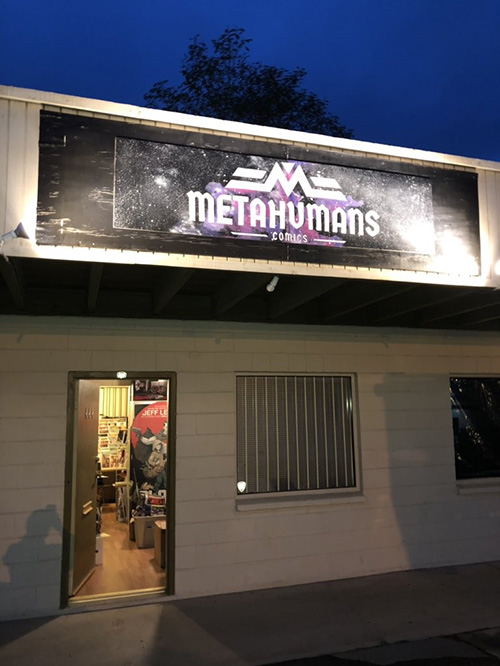 PREVIEWSworld: Why the name "Metahumans"? Just a big DC fan?
Ruben: Metahumans to us embodies all our customers. They are all superhumans and heroes in our eyes we ALL have the potential to inspire someone or do something positive for our community! We have regulars that are doctors, teachers, firefighters, essential workers and just plain awesome individuals with bright futures ahead of them. Every customer of ours is a superhero!
Ruben: And of course we do love DC comics, as well. Personally, I am a huge Blue Beetle (Jaime Reyes), Zatanna, and Swamp Thing fan!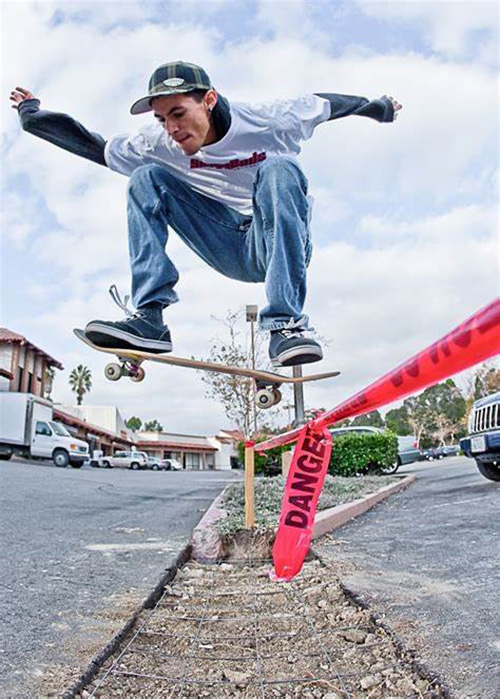 PREVIEWSworld: What made you want to open a comic shop?
Ruben: Well I am a semi-retired professional skateboarder. Skateboarding has always been something I have loved to do and it would end up becoming a job for many years, with me doing competitions and touring the country with sponsors. But throughout all that time, I never once stopped collecting comics, reading them and writing my own stories. I made it a ritual of always stopping at a comic book store and supporting brick and mortar shops throughout my travels. I always knew that when things slowed down with skateboarding -- as I got older -- that my next goal to make a reality was to open up my very own comic book store back in my hometown where we didnt have one. Comic books have always been a huge part of my life.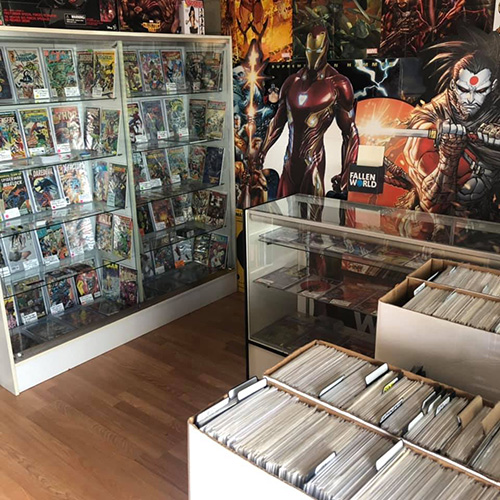 Ruben: In fact, I got introduced to skateboarding because of the Teenage Mutant Ninja Turtles original live action film! That was literally the first time I ever saw a skateboard! I collected TMNT comics and toys early on and then once the Spider-Man bug bit me I found myself immersed in absolutely everything "comics" for the rest of my life. Comic books will be with me until I am 100-years-old, rocking back and forth on a rocking chair.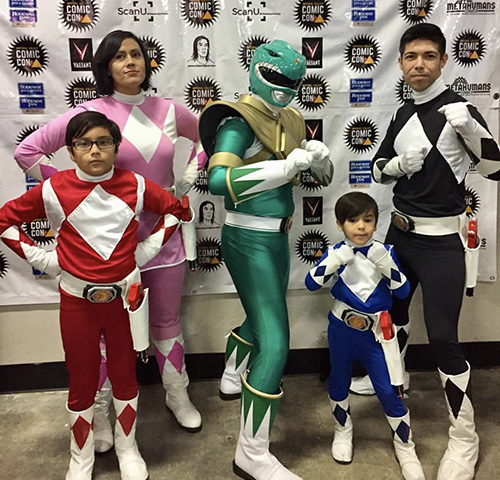 PREVIEWSworld: What's the community like in El Centro? How have they taken to Metahumans?
Ruben: The community here is wonderful. As I mentioned before, there had not been a comic book store in over a decade! That is a super long time without comics. So our regulars are very stoked to have us!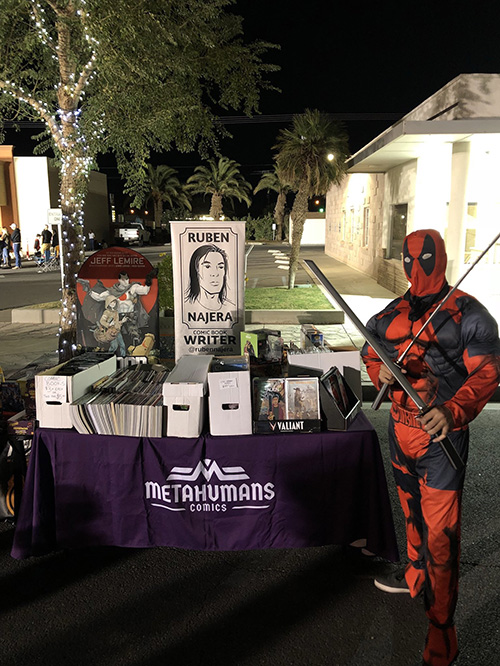 Ruben: We also do our own Imperial Valley Comic Con, which is a huge convention we do annually. Early on in the year we had our third show [with] over 2000 attendees! It was a huge success. We were fortunate in that we all got to enjoy a wonderful convention months before COVID-19 started to cross over to the United States. Lots of great memories were made and everyone had a wonderful time.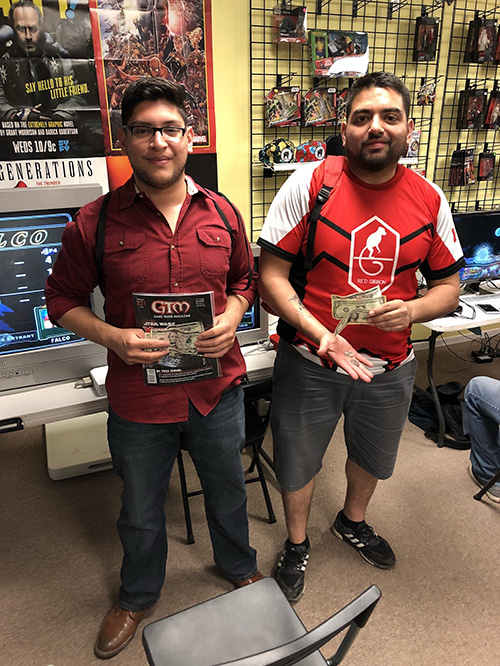 PREVIEWSworld: What is your stores primary focus?
Ruben: Our store is well known for our key issues. We hear it all the time, and many visitors are surprised when they walk in. We are a relatively small store compared to other comic book stores, but the sheer amount of what we have in our store wows our customers. We have mega first appearances! The type you would find at huge conventions. We have the newest releases of comics from the biggest publishers in the industry, all the way to independent publishers as well that come out weekly. And we have an awesome trade paperback, hardcover, and manga section as well as a large action figure selection of the coolest toys and statues.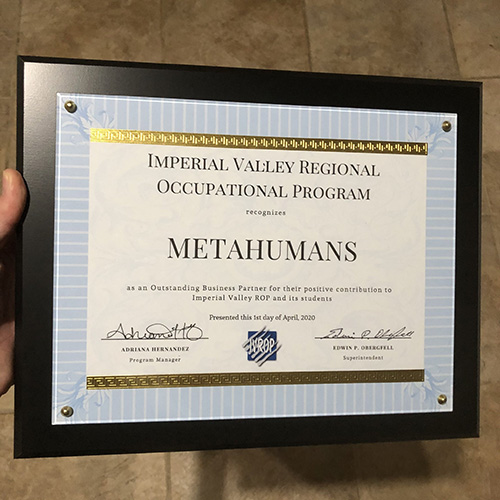 PREVIEWSworld: What are you currently reading?
Ruben: Right now I am reading DC Comics Bronze Age Swamp Thing Omnibus volume one, Blue Beetle: Road to Nowhere, the awesome current Teenage Mutant Ninja Turtles run with IDW publishing...the RAI series Valiant Comics has out is fantastic. Also, I am looking forward to that Giant Size X-Men Fantomex #1 this week. And I am looking forward to the new Vampirella Trial of the Soul One shot with Dynamite Comics. We will be having our own store exclusive variant cover with amazing art by the great Jeff Dekal.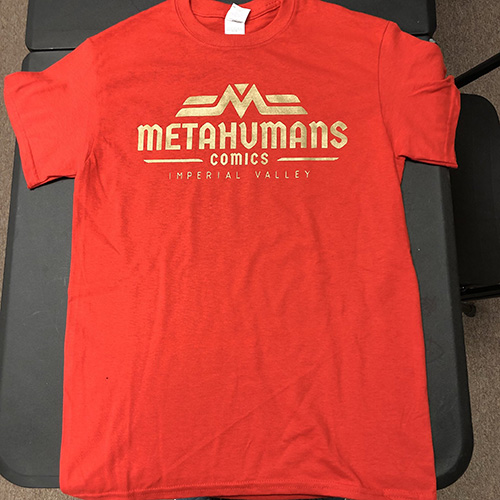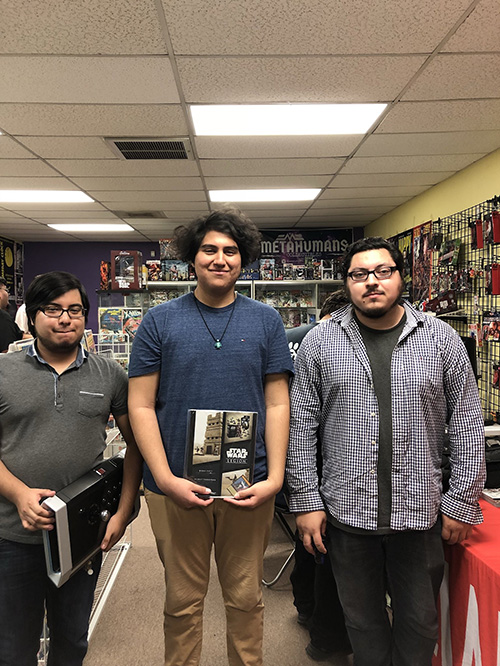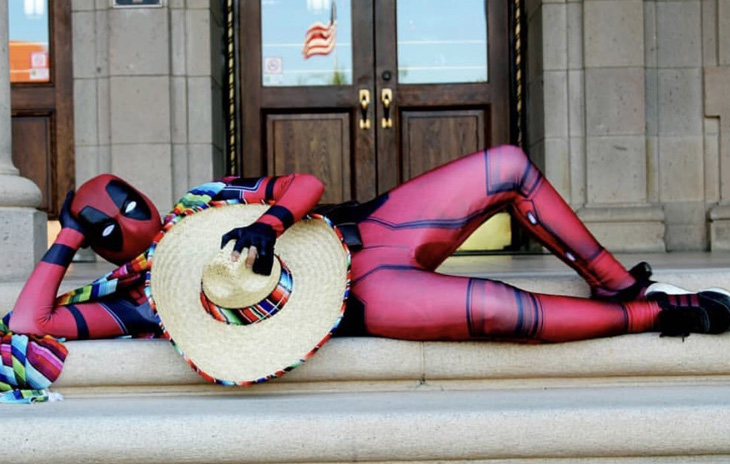 To discover more about Metahumans, be sure to visit their offiial website at metahumanscomics.com.
Troy-Jeffrey Allen is the producer and co-host of PREVIEWSworld Weekly. His comics work includes BAMN, Fight of the Century, the Harvey Award-nominated District Comics, and the Ringo Awards-nominated Magic Bullet.