12 Black Creators You Should Be Following
Jun 19, 2020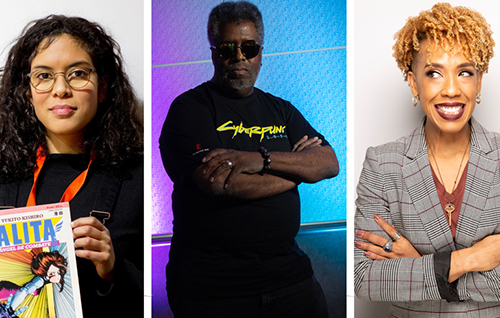 by Troy Allen & Katie Skinner
To commemorate the American holiday known as Juneteenth, PREVIEWSworld and Game Trade Media have come together to highlight twelve creative individuals that represent the three key pillars of the nerd world: comic books, toys, and gaming. Separately, their talents are unique and worth following online. Collectively, they represent the type of diversity and artistry that make up this beloved subculture.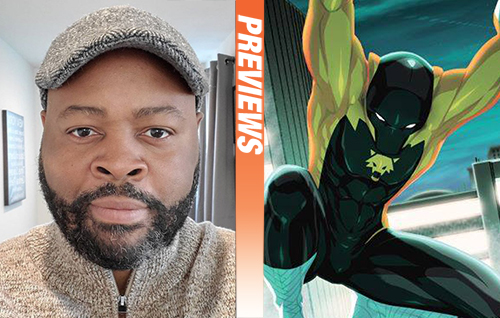 Ray-Anthony Height
Artist
If you've been following Marvel Comics in recent years then you've likely already been introduced to Ray-Anthony Height. The Los Angeles based artist has worked on flagship characters such as Spider-Man, Black Panther, and X-Men. He has also drawn for Marvel's sleeper success Moon Girl and Devil Dinosaur (SEP190989). In 2016, Ray-Anthony launched a Kickstarter with his wife for the creator-owned project titled Midnight Tiger (MAY140965). The colorful ongoing series revolves around a 15-year-old superhero named Gavin Shaw who becomes imbued with superpowers right as he's lost hope in the superheroes of his world.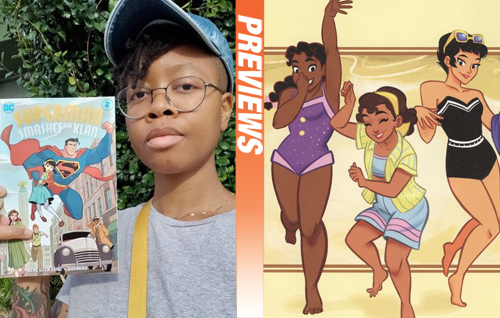 Brittney Williams
Artist
On purpose or by accident, artist Brittney Williams has a tendency to gravitate towards beloved cartoon characters. Which fits nicely with her vibrant, animated art style. Known for her work on Goldie Vance (JUN161254), Williams has worked on comics featuring Rainbow Brite (AUG181155), Garfield (MAY161234), Rugrats (MAY191254), Samurai Jack (JUL160650), and others. Currently, she's bringing her skills to Riverdale, USA with two upcoming Archie projects: Betty & Veronica Bond of Friendship (JUL201054) and Superteen (APR201563).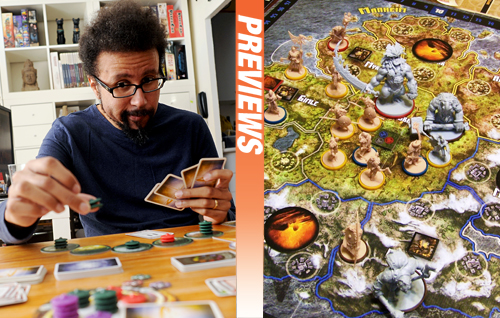 Eric Lang
Game Designer
Eric M. Lang is a well-known and accomplished Canadian game designer. He has worked with many publishers including Fantasy Flight Games, WizKids, and CMON. His award-winning games include Blood Rage (COL BLR001), winner of the Dice Tower Awards Best Strategy Game 2015, and DC Comics Dice Masters: War of Light (WZK 71195), winner of the Origins Award Best Collectable Game 2016. Lang has also worked on such popular games as XCOM (FFG XC01), Bloodborne: The Card Game (COL BBN001), and A Song of Ice & Fire: Tabletop Miniatures Game (COL SIF001).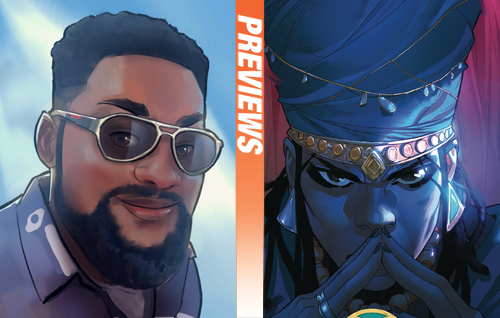 Godwin Akpan
Digital Artist
Godwin Akpan is the go-to cover artist for the Nigerian owned YouNeek Studios. Hailing from Lagos, Akpan discovered the world of concept art for film and television early on. While he largely specializes in environments, his character work is unmistakable. Especially when it is gracing the cover of YouNeek titles such as E.X.O. (JAN161839), Malika Warrior Queen (MAR182078), or the upcoming Iyanu.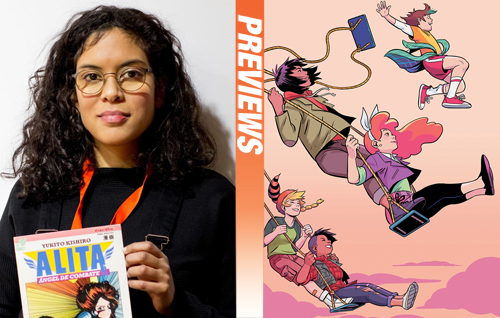 Natacha Bustos
Artist
The Afro-Brazilian and Chilean Natacha Bustos is the current artist on Boom! Studios' Willow (APR201333), a Buffy The Vampire Slayer spin-off series. She also shares the distinction of graduating from the YA comic book Lumberjanes (JUN181261), Boom's long-running supernatural comic that has a reputation for bringing in female creators of color. Other works by Bustos: Moon Girl and Devil Dinosaur (MAR160937), The Thrilling Adventure Hour (MAY181186), and B.B. Free (SEP191264).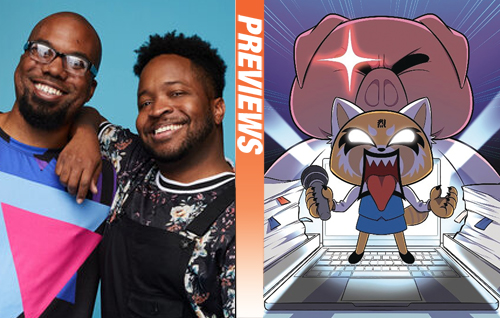 Daniel Barnes and D.J. Kirkland
Writer, Artist
Daniel Barnes (writer) and D.J. Kirkland (artist) are the creators of the graphic novel The Black Mage (JUN191842). Both also worked together on the Aggretsuko graphic novels (FEB201884). In The Black Mage, Barnes and Kirkland explore racism in a fantasy setting when a historically white wizarding school invites its first black student under a special "Magical Minority Initiative".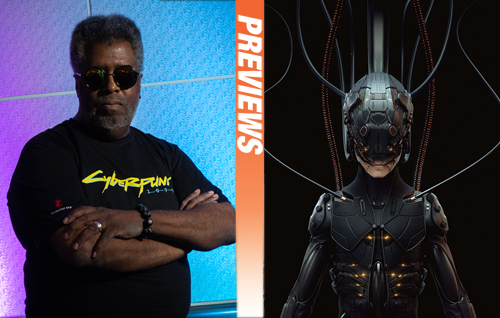 Mike Pondsmith
Roleplaying Game Writer
American roleplaying, board, and video game designer, Mike Pondsmith, is best known for his original Role Playing Game: Cyberpunk 2020 (RTG CP3002). He is also the founder of R. Tolsorian Games, which publishes Cyberpunk 2020, as well as The Witcher RPG (RTG WI11001). Pondsmith has been writing and designing games since the 1980s and continues to create new work today. He is currently contributing to the hotly-anticipated Cyberpunk 2077 video game from CD Projekt Red.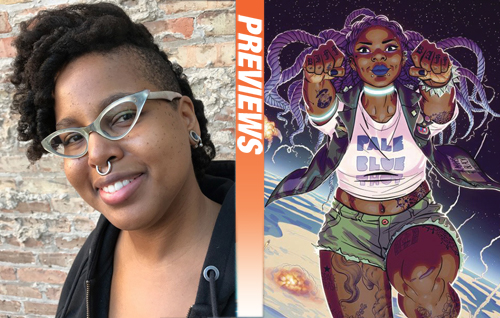 C. Spike Trotman
Cartoonist, Publisher
In 2007, established cartoonist C. Spike Trotman founded Chicago's independent comics company Iron Circus. A publishing house specializing in "strange" and "amazing." What does that mean exactly? Well, it means that Iron Circus Comics' output ranges anywhere from folk tales like The Girl Who Married A Skull (AUG182040) to sci-fi anthologies like FTL, Y'ALL (JUN181841).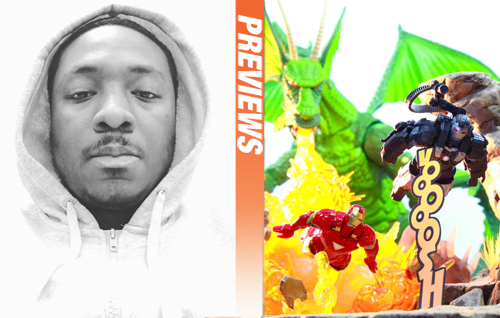 Kendel Gray a.k.a. "Boog Nice"
Photographer, CEO
From posing G.I. Joes as a kid to becoming the CEO of Articulated Comic Book Art -- Kendel Gray has found a way to turn the joys of childhood into a bonafide business venture. Toy collecting and toy reviews are a popular business on social media, as it dictates what trends catch fire in the $80.26 billion a year toy industry. "Boog Nice" a.k.a. Kendel Gray was one of the earlier adopters. Inspired by Jim Lee's art and the articulation of the Marvel Legends toy line, Kendel replicates scenes from movies and comic books by using dioramas, props, dramatic lighting, and more to create a high-quality three-dimensional experience.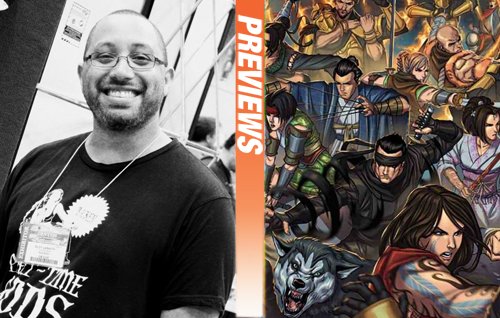 Eloy Lasanta
Founder of Third Eye Games and Writer
In 2008, Third Eye Games was founded by Eloy Lasanta, who has gone on to create several roleplaying games. Lasanta has worked on The Ninja Crusade (3EG 109) and Part-Time Gods (3EG 2001), both through his company. Third Eye Games is also set to release two new roleplaying games: H.P Lovecraft Preparatory Academy (3EG 3002) and Sins of the Father RPG Companion (3EG 902).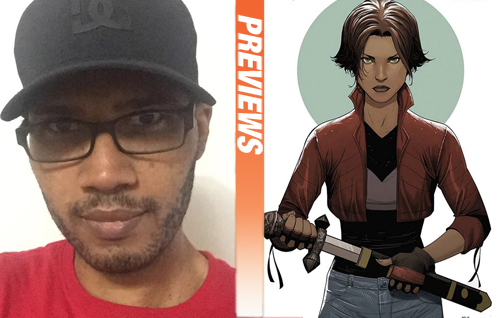 Nelson Blake II
Artist
Nelson Blake II entered comics under the tutelage of fan-favorite artist and Image Comics founder Marc Silvestri. Nelson definitely stood out at Silvestri's Top Cow imprint. Particularly for his storytelling, sense of motion, and clean lines. Other publishers ultimately took notice and brought Blake into the fold. During that time the artist has worked on everything from G.I. Joe (JUL130381), Luke Cage (AUG171035), Miles Morales Spider-Man (JAN170811), and Ms. Marvel (SEP170995) to the creator-owned Romulus.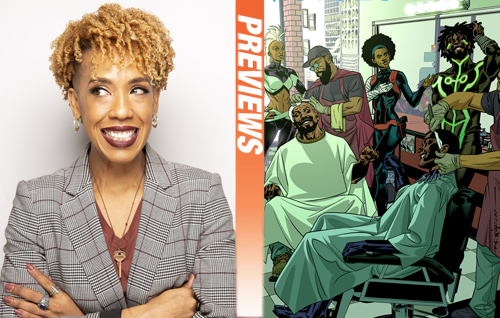 Angélique Roché
Host, Content Creator
There are quite a few impressive talents on this list but Angélique Roché kind of breaks the scale in terms of her skills. She's a journalist, voice actor, show host, photographer, and attorney. For the purpose of this list, however, Roché is the host of Marvel's Voices, a podcast focused exclusively on in-depth conversations with diverse storytellers. Recently, her show made the leap to the printed page with a one-shot series called...yep, Marvel's Voices (DEC190832).
****
Troy-Jeffrey Allen is the Consumer Marketing Digital Editor for PREVIEWSworld.com and Diamond's pop culture network of sites. His comics work includes BAMN, Fight of the Century, and the Harvey Award-nominated District Comics.
Katie Skinner has been working in the board game industry for five years. Currently working as the Senior Marketing Associate for Alliance Game Distributors, she also works as a copywriter for Game Trade Magazine. Since starting working in the gaming industry, Katie has developed a love of board games which she shares with her husband.