San Diego 2020 PREVIEWS Exclusive Reveals: Day 4
Jun 05, 2020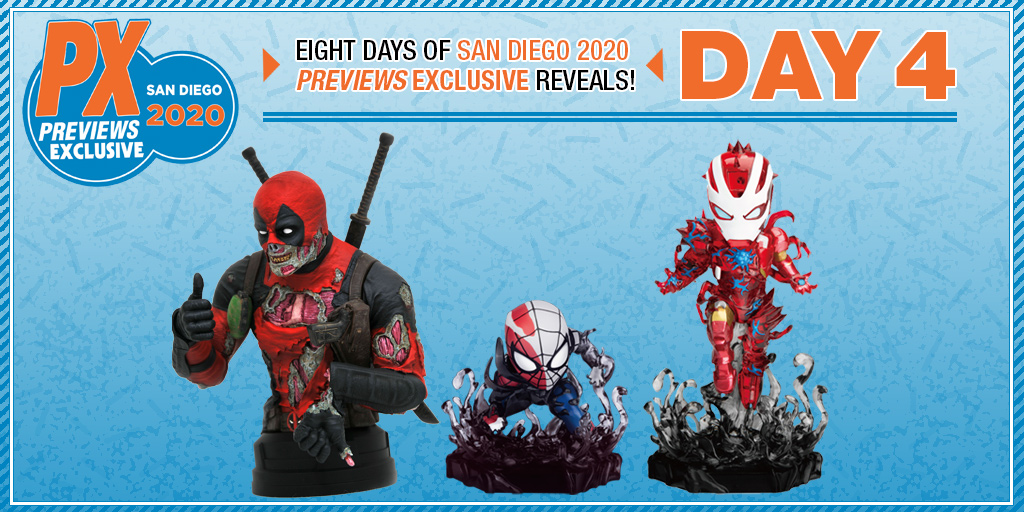 Your comic shop will feel like the convention floor this year with the excitement of San Diego 2020 PREVIEWS Exclusives! We're revealing 16 sensational items over eight days!

Day 4 of our San Diego 2020 PREVIEWS Exclusive Reveals feature the Marvel Deadpool Zombie 1/6 Bust from Diamond Select Toys and the Marvel MEA-018SP Maximum Venom Special Figure Set from Beast Kingdom!

Order these exclusives now at your local comic shop with the item codes below!
---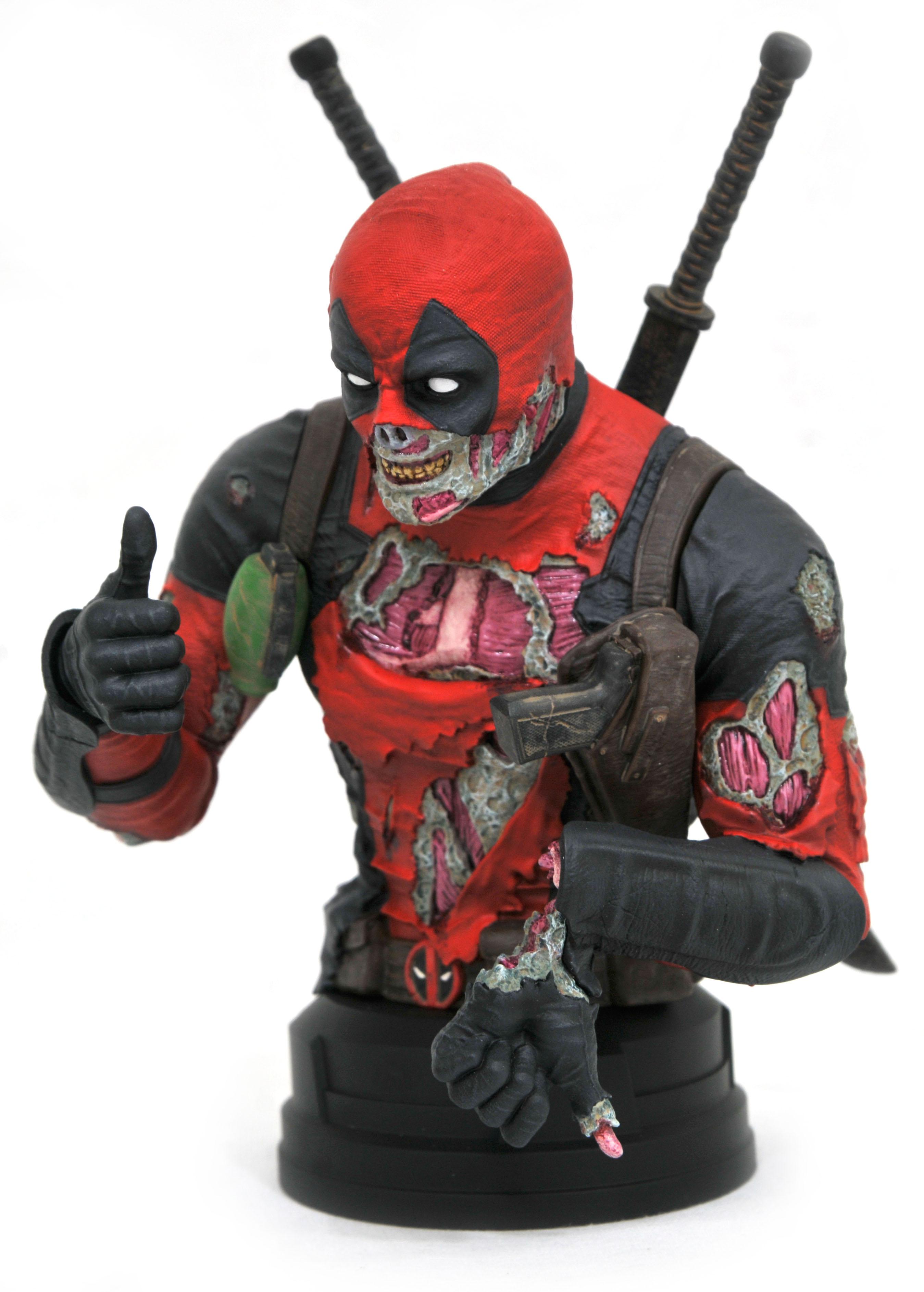 SDCC 2020 MARVEL DEADPOOL ZOMBIE 1/6 SCALE BUST (DEC198802, $99.99)
Orders Due: June 22

Putting the "dead" in "Deadpool," this 1/6 scale resin bust of the Merc with a Mouth shows him fully zombified, with mottled skin and exposed muscle. He's giving two thumbs up, but one thumbs-up hand is about to fall right off his wrist! Limited to only 1,000 pieces, it comes packaged in a full-color box with a numbered certificate of authenticity. A Gentle Giant Ltd. release!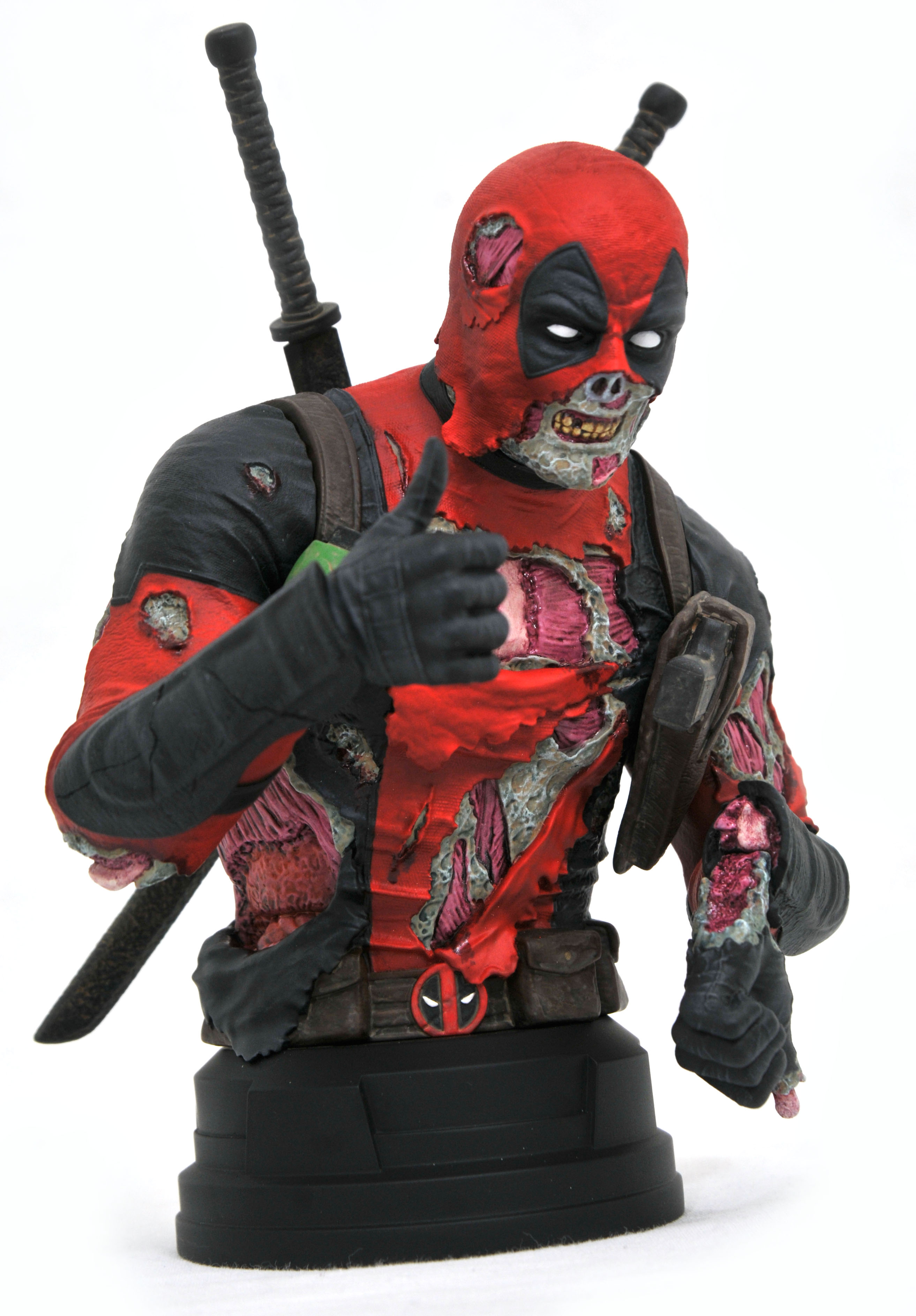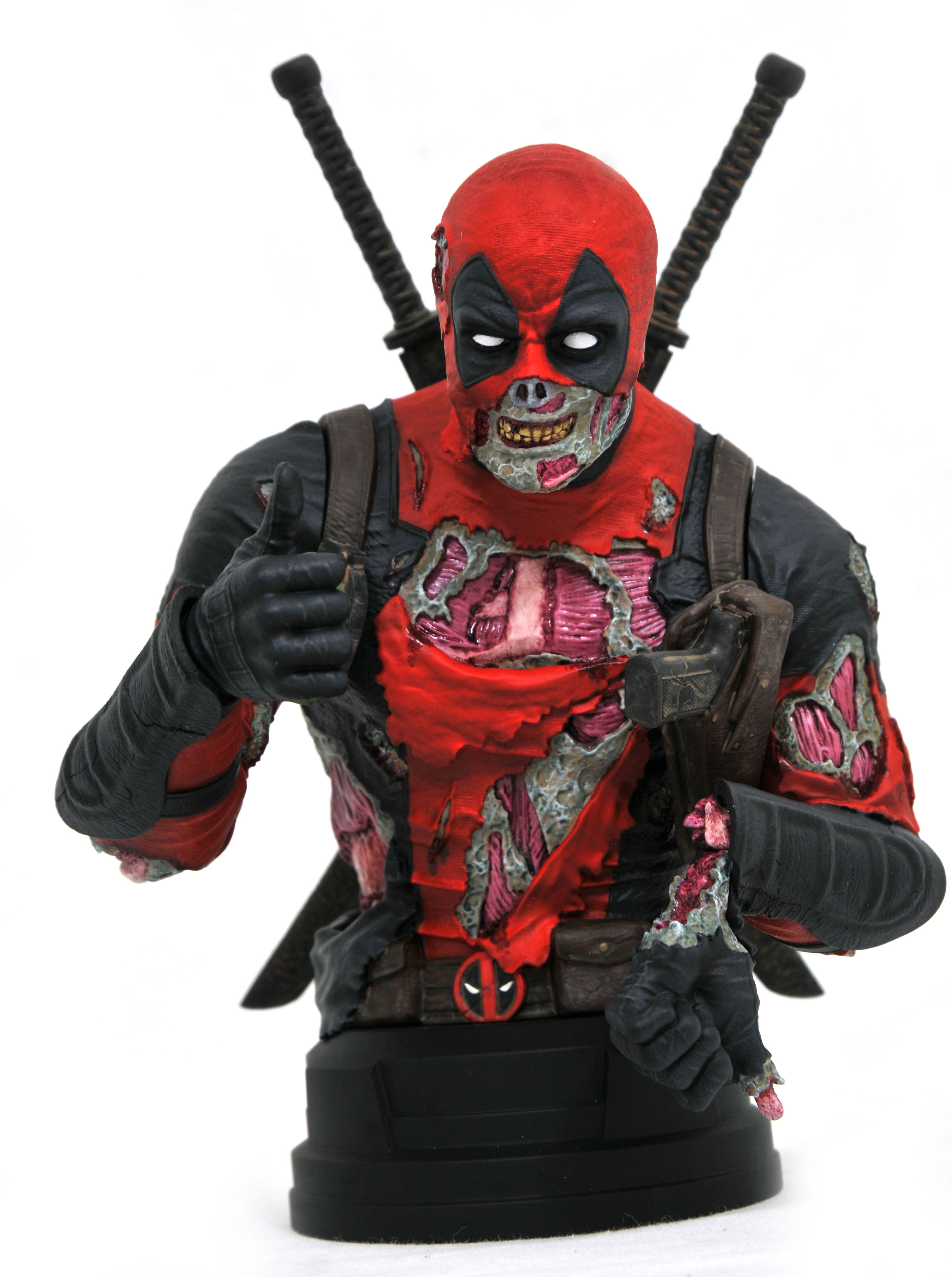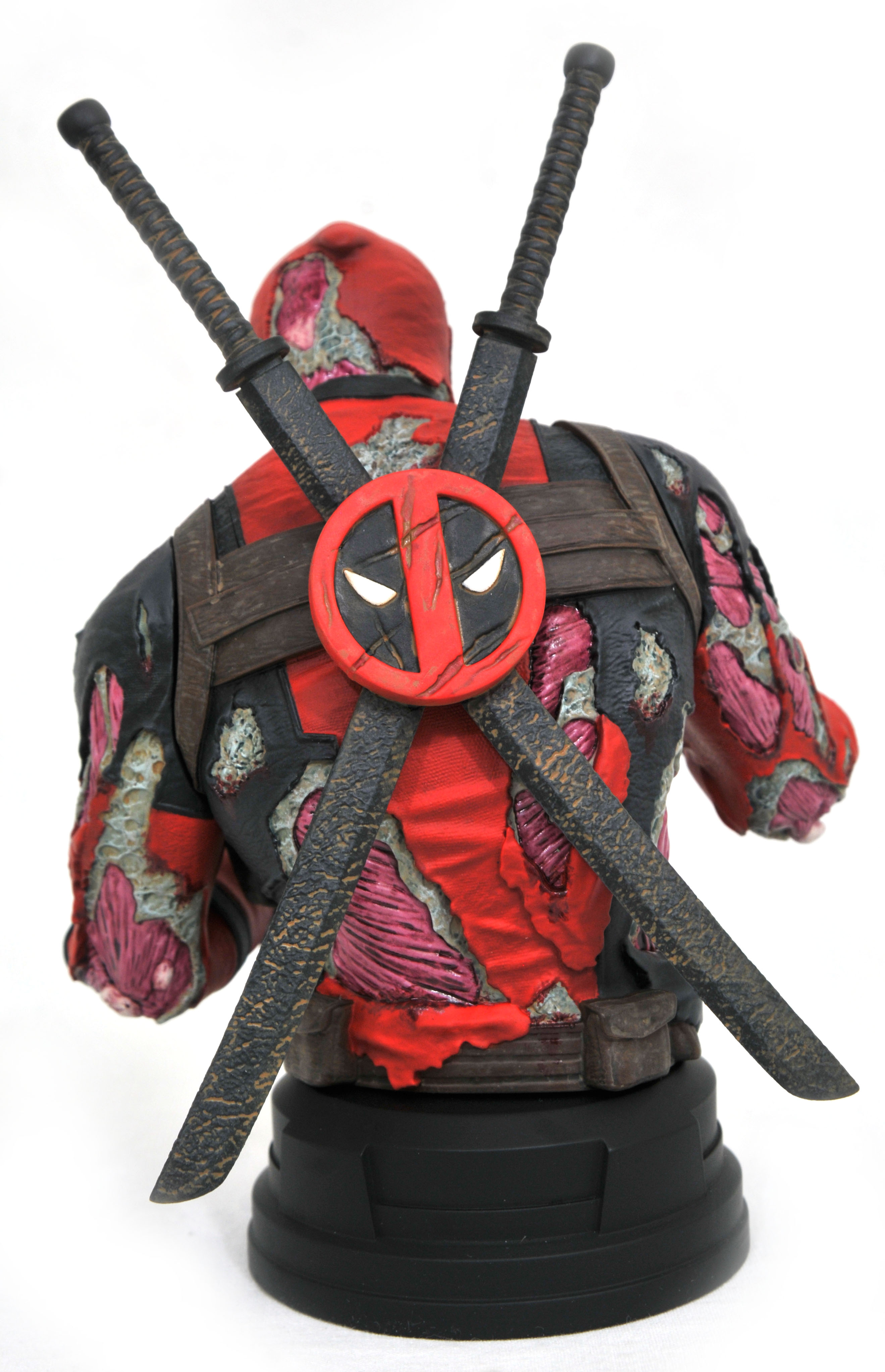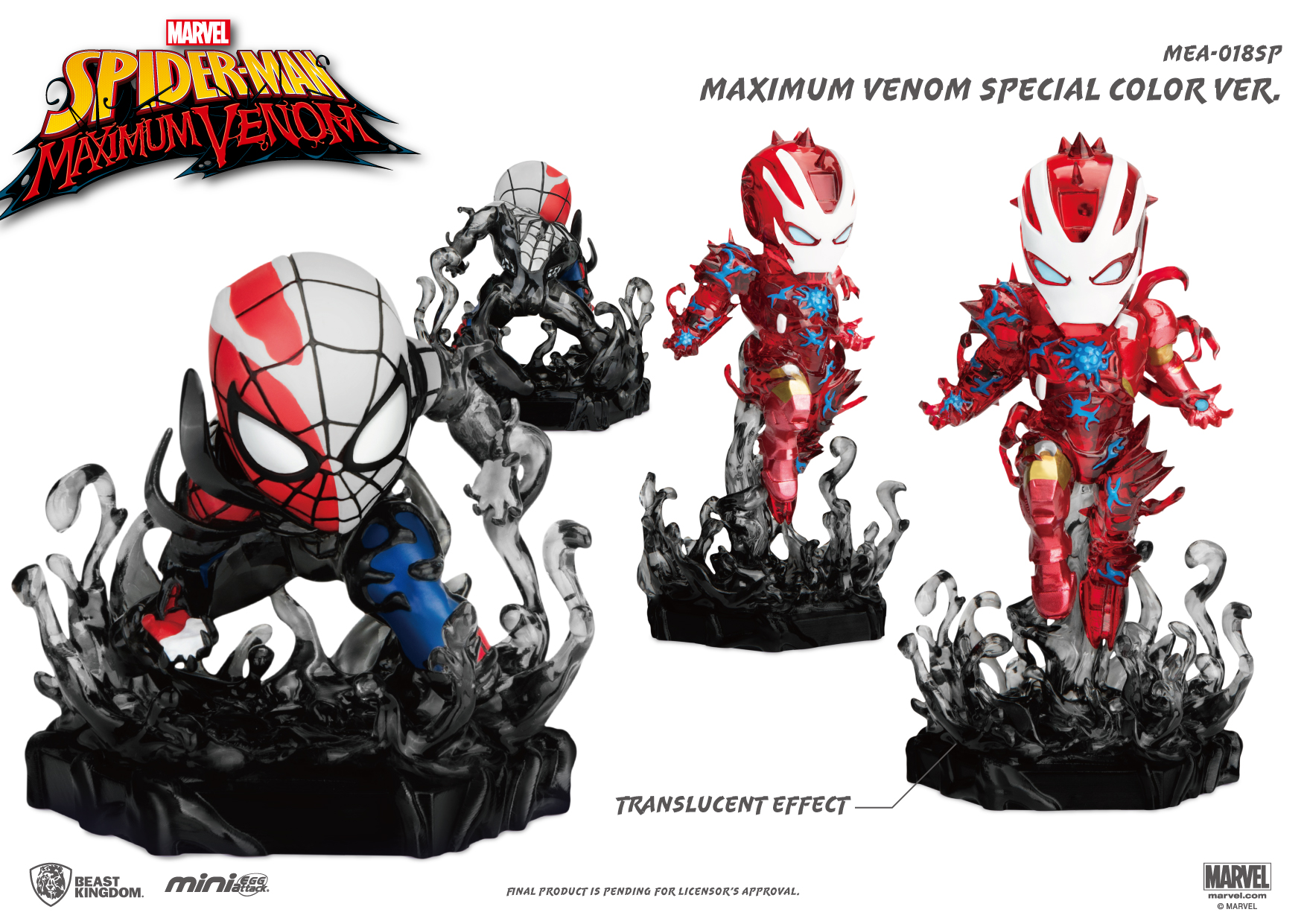 SDCC 2020 MARVEL MEA-018SP MAXIMUM VENOM SPECIAL PREVIEWS EXCLUSIVE FIGURE SET (DEC198461, $29.99)
Orders Due: June 22

Beast Kingdom, The Entertainment Experience brand, takes you on a journey to the dark-side of Marvel's Villains, with the release of a special edition a set of two figures in 3" MEA (Mini Egg Attack) from the Maximum Venom figure collection. Taking arguably two of the most famous characters from Marvel — Spider-Man and Iron Man — and 'poisoning' them with the symbiotic goo of Venom, the special edition sets sees our two characters in the midst of transformation. Including a unique special edition base for both, the black Venom is taking over the bodies of both characters. Spider-Man's classic red and blue costume is already half taken over into a black and white classic Venom look. Meanwhile Iron Man's fusion is taking the suite to the brink of explosion. A translucent red and metallic sheen showcases the menacing looking character. Limited to 2000 pieces.