A Door Opens on the Carnage of the Western Front in IDW's New Locke & Key One-Shot
May 30, 2020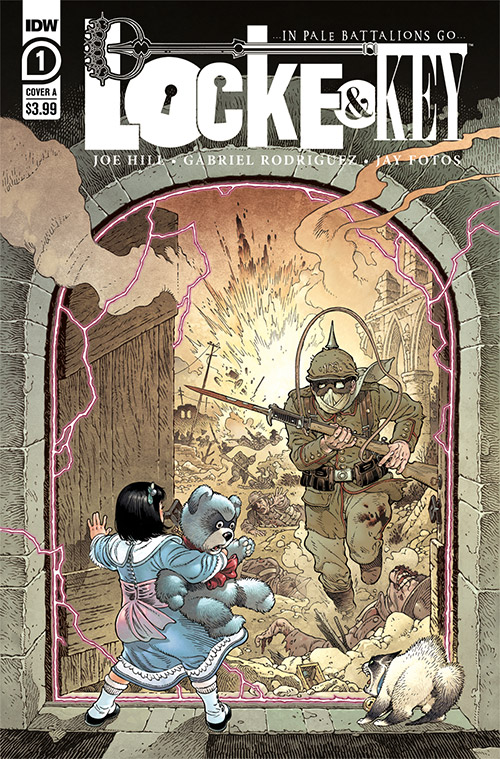 The romantic vision of war died in the fields of horrendous carnage of northern France during the first World War. Yet, millions went willingly to the trenches, even Americans in great numbers before war was declared in 1917.

One of those who yearned to go is John Locke, the son of Chamberlin Locke, and though he's too young to take up a rifle and fight, the power of Keyhouse's keys will lead him to France in Joe Hill and Gabriel Rodriguez's Locke & Key: ...In Pale Battalions Go..., a one-shot in the beloved Locke & Key series from IDW Publishing. Locke will discover the dark reality behind his own romantic vision in this powerful tale.

Preorder the one-shot (JUN200565) now at your local comic shop!