The Phoenix Rebirth Bishoujo Statue is a PREVIEWS Exclusive
May 11, 2020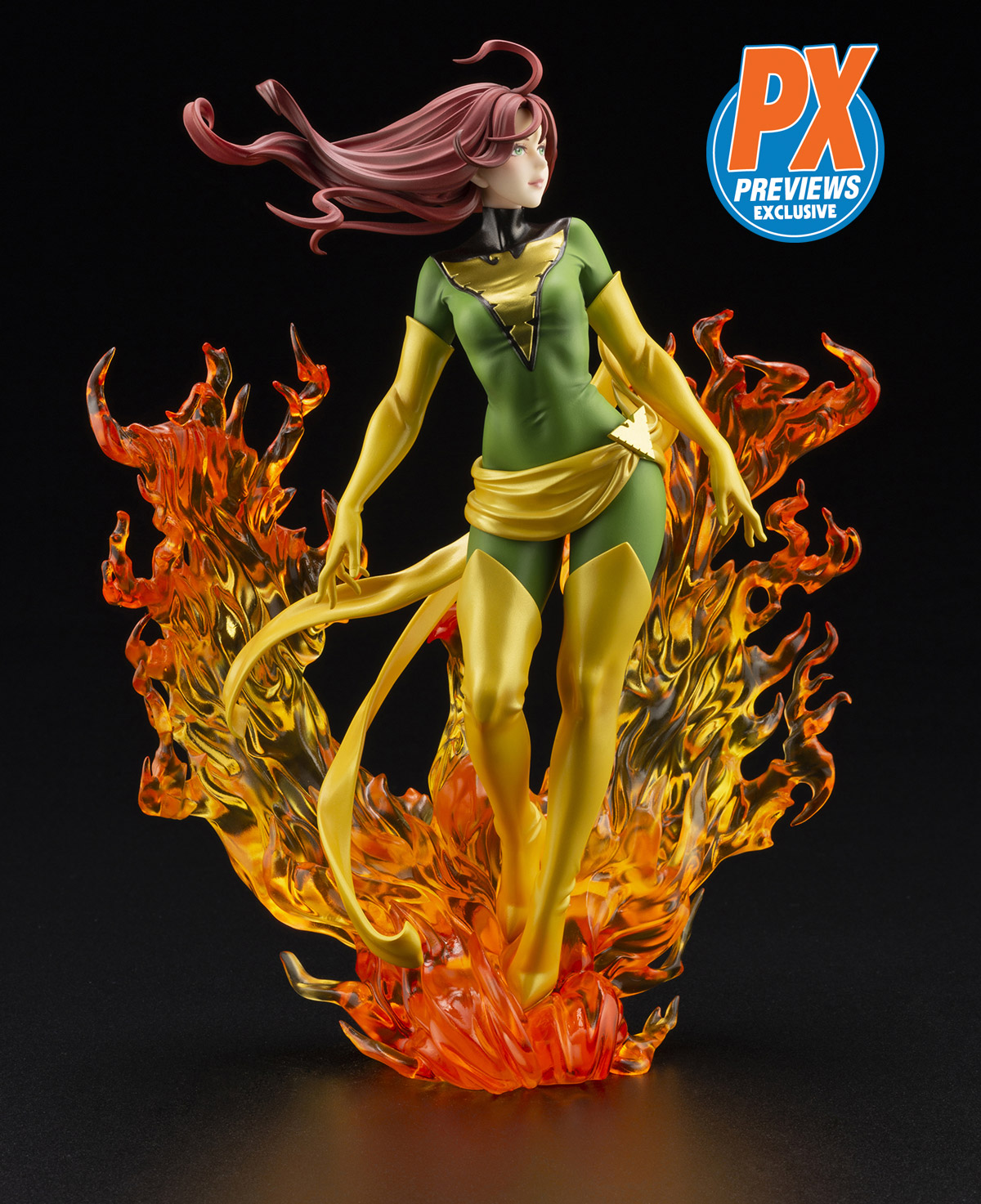 Jean Grey pilots a shuttle through a solar flare, saving the X-Men, and is possessed by one of the universe's greatest forces-the Phoenix.
Now Kotobukiya offers an all new NYCC 2020 Marvel Phoenix Rebirth Limited Edition Bishoujo PREVIEWS Exclusive Statue!

Don't miss out! Preorder your own statue now at your local comic shop!


KOTOBUKIYA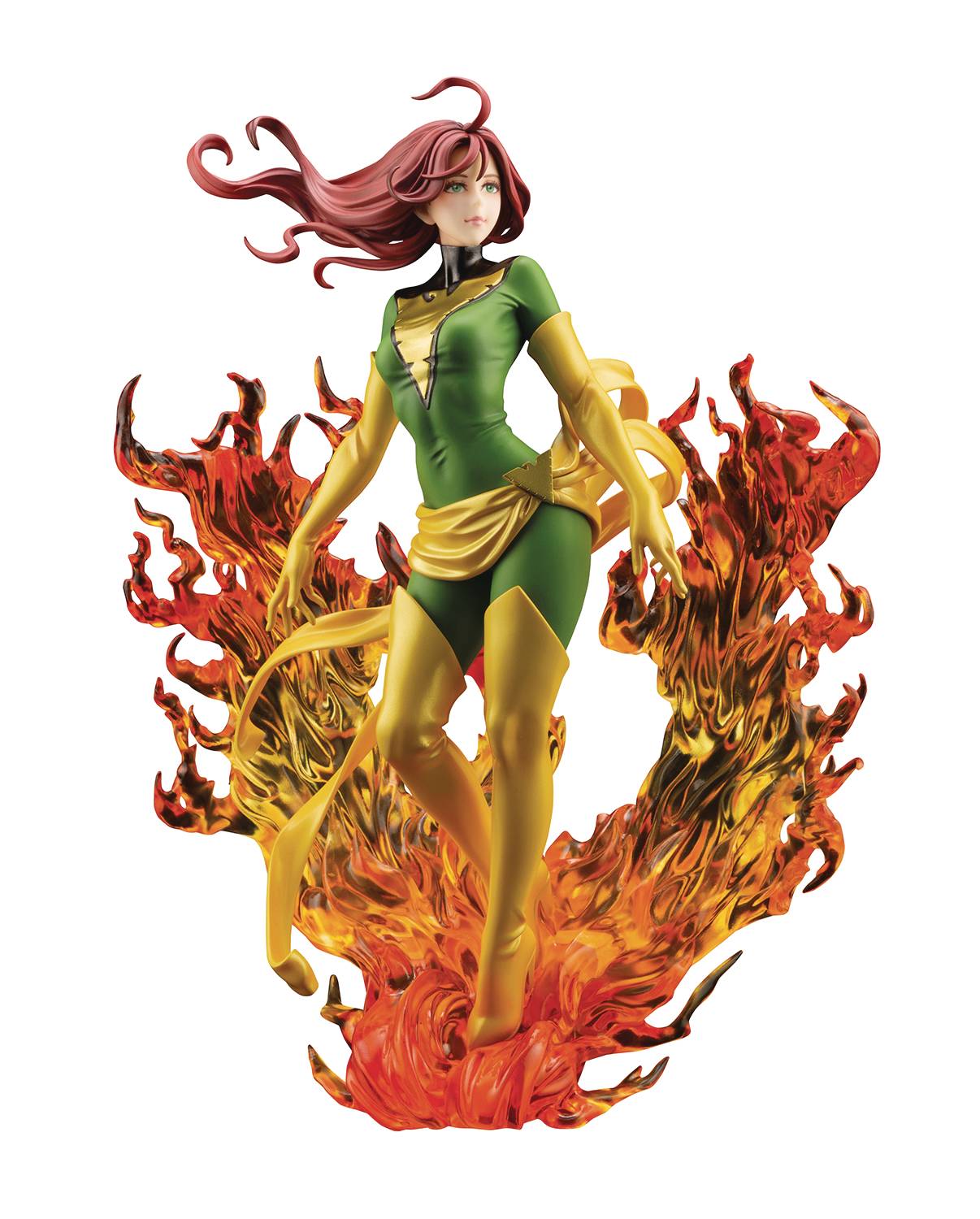 From Kotobukiya. An all-new limited edition Bishoujo is now available for pre-order through select stores worldwide: Phoenix Rebirth Limited Edition Bishoujo Statue! In addition to a change in the costume color from the Dark Phoenix Rebirth Bishoujo Statue, Phoenix Rebirth has been sculpted with a much calmer expression and pose in order to recreate the "Phoenix" before being swallowed up by a powerful force. The Phoenix Force has been incorporated into the base and is also a softer color that conveys warmth in the overall statue. When placed side by side with the now-released Dark Phoenix Rebirth, the tumultuous world of "The Dark Phoenix Saga" is further expanded.

In Shops: Dec 23, 2020
SRP: $129.99