Five Favorite Comic Book Bunnies
Apr 12, 2020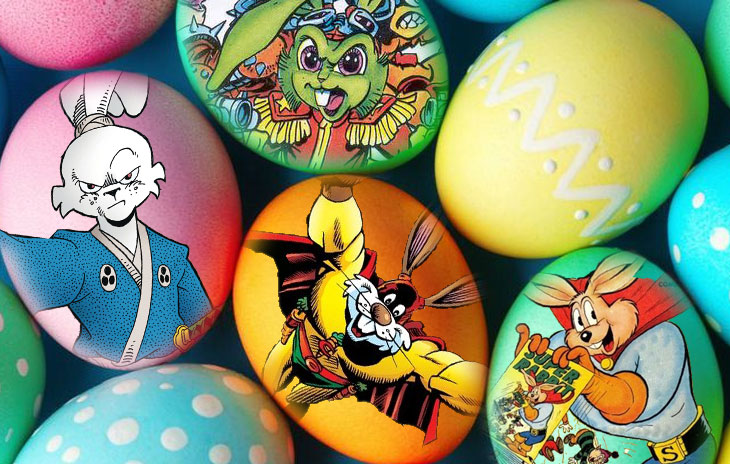 With the Easter Bunny taking the spotlight this weekend we decided it would be fun to shine a light on some of our favorite super powered bunnies throughout comic book history. It's not a complete list, but Leporidae family of mammals have been well represented in comics over the years. Here we present some of our favorites in no particular order. Check them out below and Happy Easter!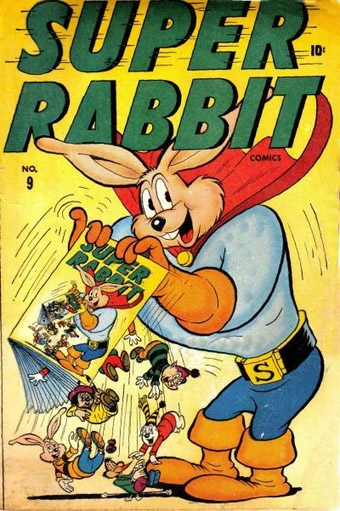 Super Rabbit:
First appearing in 1943's Comedy Comics #14 from Marvel predecessor, Timely Comics, Super Rabbit was a funny-animal character that made appearances in humor focused comic anthologies like Krazy Comics, Comic Capers, Funny Tunes, and more between 1943 and 1946. He even appeared in his own solo series that ran for 14 issues between 1944-1948. Apparently Marvel tried to revive the character in the 70s with a new solo series, but this never came to be.
This golden age hero is known as the meek Waffles Bunny, who would rub a magic ring and turn into Super Bunny! His powers ranged from flight to invulnerability and was known for his super strength. He would use his powers to take on slew of nasty bad guys like Nazis and criminals, and always made it a point to protect innocent civilians. His major weakness was a small spot on the top of his head that was super sensitive and could render him unconscious if knocked by even the softest touch.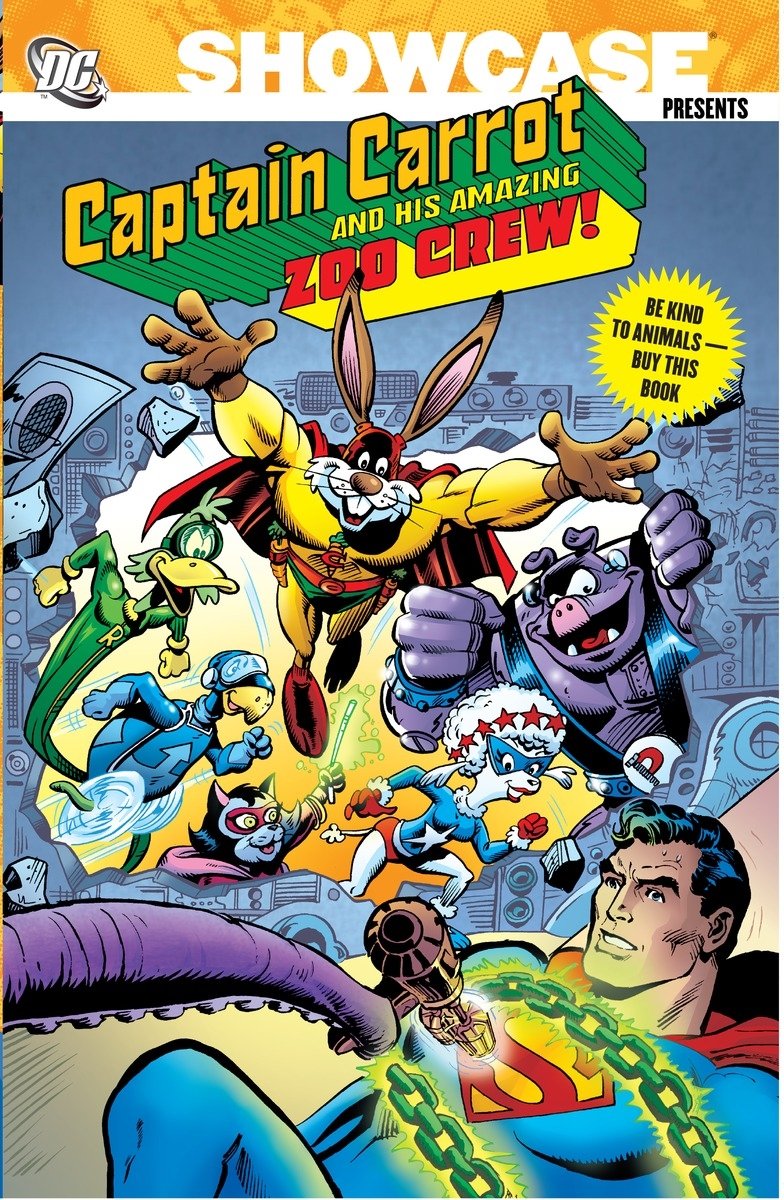 Captain Carrot:
Star of DC's Captain Carrot and His Amazing Zoo Crew, this comic book bunny first appeared in a 16-page special insert story in The New Teen Titans #14 in 1982. Eventually moving on to a short lived series that ran between 1982-1983. Captain Carrot was the leader of his titular Zoo Crew, a team of super powered anthropomorphic animals that take residence on Earth-C.
They formed their superhero team after Superman thwarted a meteroite strike on Earth and ended up in a dimension of funny-animals. The super powered meteor gave Captain Carrot and His Zoo Crew amazing powers to take on all manner of bad guys in their adventures. Roger Rodney Rabbit of Gnu York, becomes Captain Carrot for 24 hours after ingesting what he calls a "Cosmic Carrot," a special cosmically radiated carrot he has to keep growing to become Captain Carrot. His powers include super strength, heightened hearing an vision, and an astonishing super leap!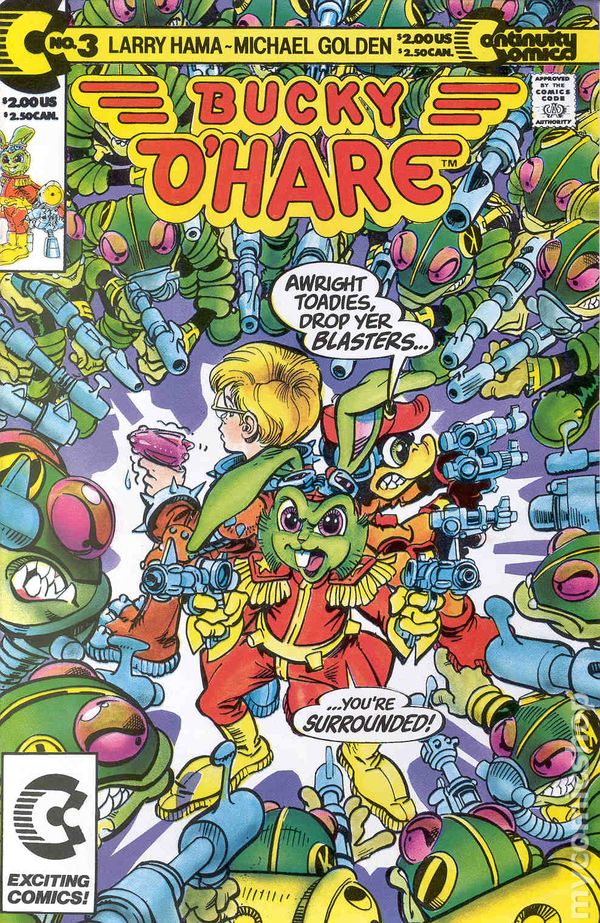 Bucky O'Hare:
Created by long time G.I Joe writer, Larry Hama, and artist, Michael Goldman, Bucky O'Hare is the star of the self-titled comic series from Continuity Comics that debuted in 1984 with "Echo of Futurepast." This sci-fi series went on to expand into other media with its own animated series and the cult classic Konami video games. In 1991 the world of Bucky O'Hare was featured in a toy line from Hasbro with most major characters getting their own toy in the same vein of Playmates' TMNT line.
Bucky O'Hare was the Captain of the ship known as the The Righteous Indignation, where he led a crew of anthropomorphic animals and a human teen named Willy. Bucky would lead his team on missions for an organization called S.P.A.C.E (Sentient Protoplasm Against Colonial Encroachment) in an effort to fight against the evil Toad Empire their powerful computer system known as KOMPLEX. This fast talking spunky green hare was known to use his wit and valor to win the day in each form of media he appeared in.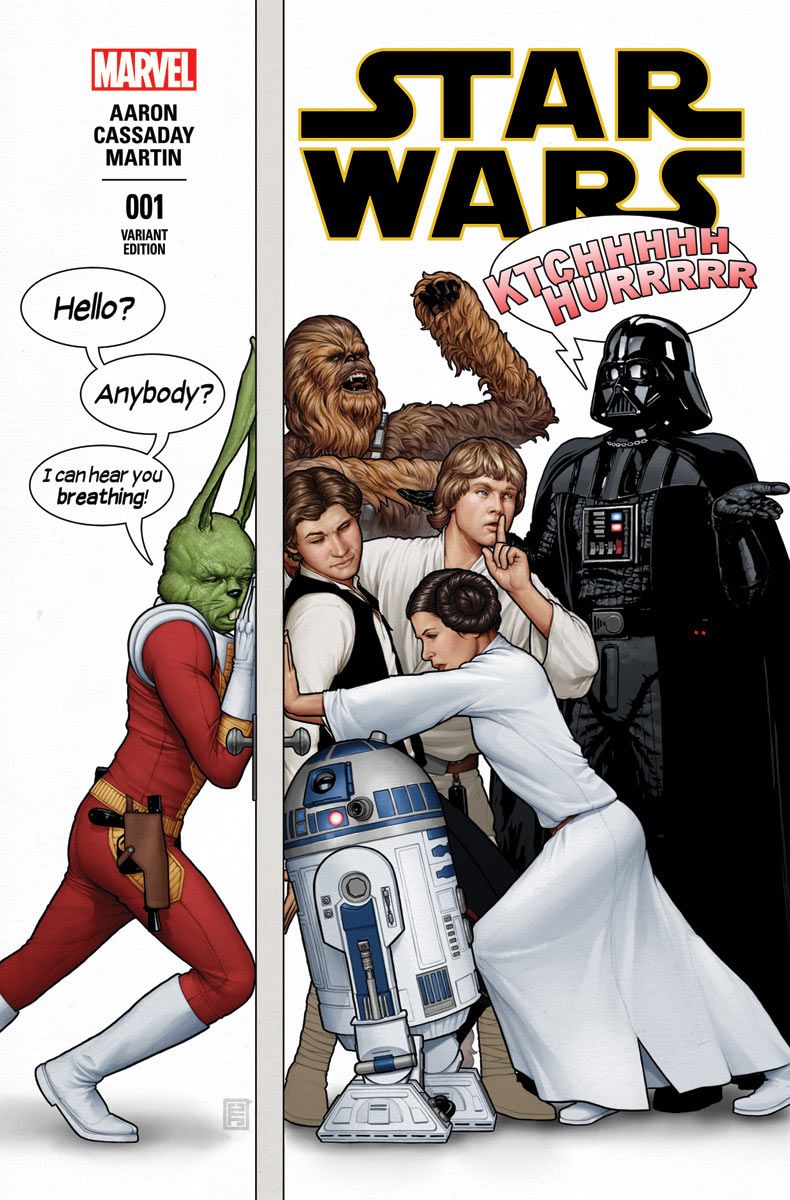 Jaxxon:
Yes, even the Star Wars universe isn't immune to the space faring rabbit character. Looking suspiciously like the previously mentioned Bucky O'Hare, Jaxxon actually predates Bucky by having first appeared in 1977's Star Wars #8: Eight for Aduba-3. The second original Star Wars story published by Marvel. This and other prior appearances are now considered part of the Star Wars Legends canon, but Jaxxon was recently canonized in currently ongoing Star Wars comics.
Created by Roy Thomas and Howard Chaykin, this fast talking quick witted smuggler is captain of the Rabbit's Foot and reentered Star Wars cannon in the "The Lost Eggs of Livorno" a secondary story appearing in the 2018 Star Wars Adventures Annual. Technically Jaxxon only resembles what we on Earth call a Rabbit, in the Star Wars universe he is an alien species called Lepi. When he's not going on adventures with Han Solo and Lando, Jaxxon is known enjoy a fine dewback steak now and then.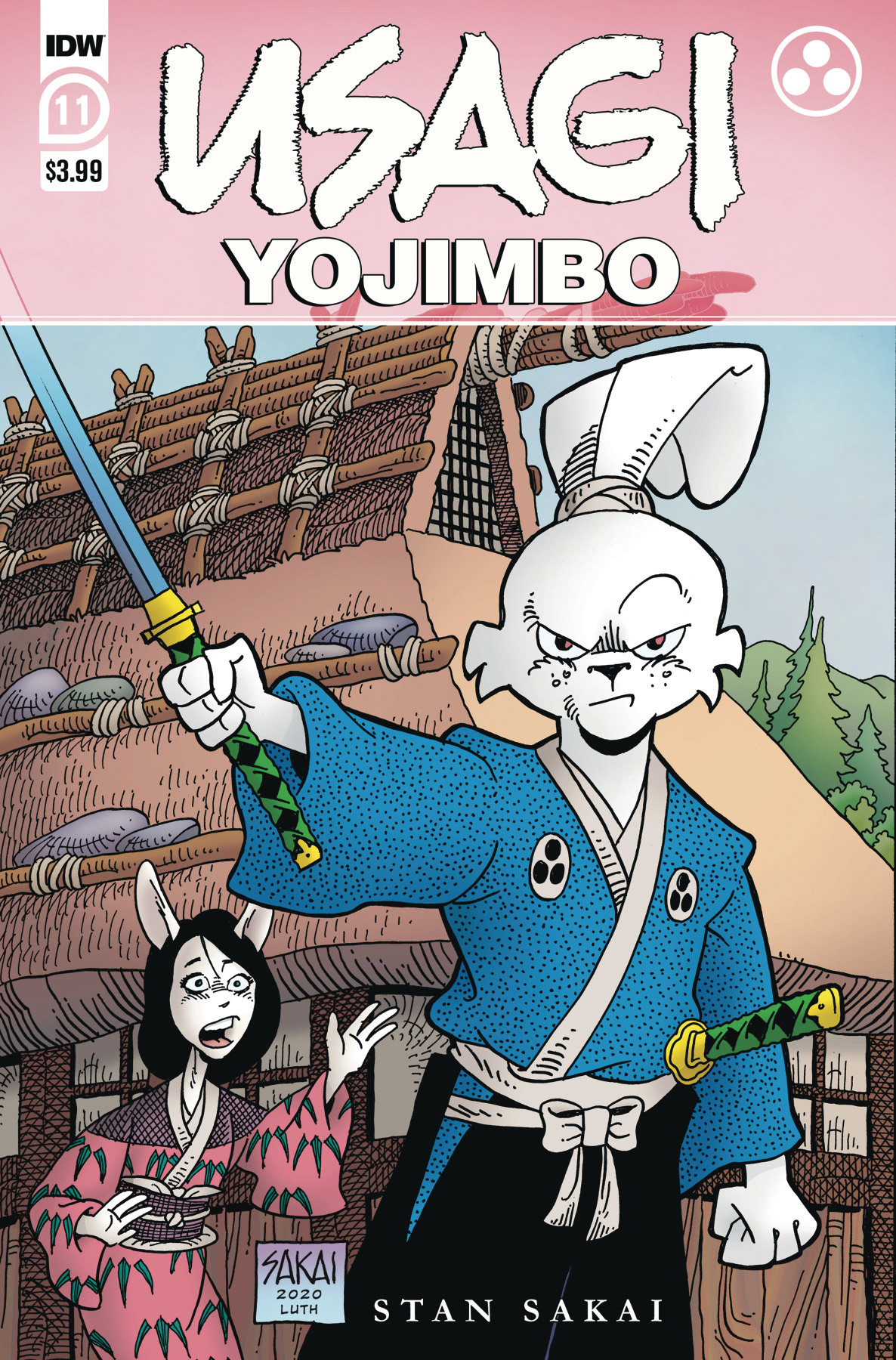 Usagi Yojimbo:
Star of one of the longest running independent comics, Usagi Yojimbo is a anthropomorphized samurai rabbit created by Stan Sakai. His first appearance was in 1984's Albedo Anthropomorphics #2 with his own series premiering in 1987. Usagi Yojimbo is still currently running, with new releases being published by IDW.

Inspired by the legendary swordsman Miyamoto Musashi, Miyamoto Usagi is a rabbit ronin that roams Japan during a fictionalized Edo period where humans are represented by anthropomorphic animals. Usagi sometimes sells his services as a master swordsman to help out the disenfranchised population of various towns and villages. This stoic hero is known for his undying commitment to upholding the honor what it means to be a samurai.