Lion Forge, Starlight Culture Entertainment Announce Joint Animation Venture
Apr 08, 2020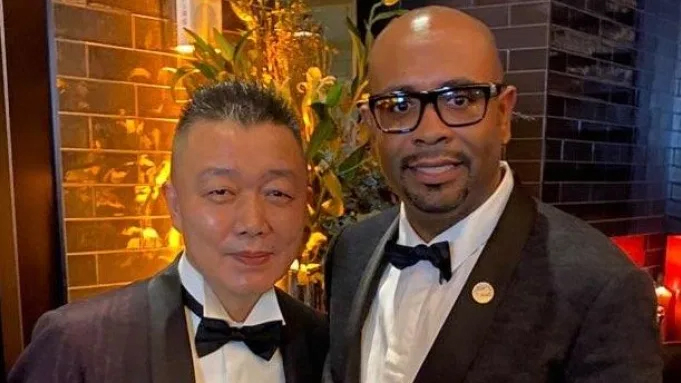 According to multiple industry reports, David Steward II's Lion Forge Animation — one of the companies behind the Academy Award-winning short Hair Love — has formed a multi-year, multi-property partnership and an agreement to co-finance and co-produce a slate of animated films with China's Starlight Culture Entertainment.
Production is set to begin immediately with a short film about the coronavirus pandemic, and its impact on humans and other animals. Future projects will be based on Lion Forge's intellectual property, including its comics, graphic novels, and celebrity affiliations.
Cultural properties from China will also provide inspiration for projects, including a retelling of Journey to the West, which has been adapted multiple times for TV and film.
Starlight has backed a number of high-profile films, including Crazy Rich Asians, Greta and Midway, and is developing several films with James Wan, Roland Emmerich, Jon M. Chu, Robert Zemeckis, Sylvester Stallone, Sam Raimi and others.
"We operate on the premise of championing diversity," Steward said in a statement, "so crossing boarders to collaborate with partners like Starlight Media is a move we're very happy to make in the spirit of achieving a desired content slate that reflects diverse voices and stories. Aligning with Peter and the Starlight team on this joint venture together feels natural because we all share the same goals and philosophy when it comes to creating content. Lion Forge Animation is committed to establishing a strong brand identity that equates to the best animated projects in the world and this strategic partnership allows for greater economies of scale with a premier partner in Starlight that is among the most dynamic and visionary companies in the industry."
"We have a great deal of admiration and respect for the incredible work that is being done out of Lion Forge Animation and are very excited about this new multi-year, multi-picture partnership that will allow us to create groundbreaking content with family friendly messaging," said Starlight CEO Peter Luo. "We want to be in business with Lion Forge Animation because we share a common vision, not just on taste and preferences of films, but on the execution of a business model that will bring high quality, very entertaining films to the marketplace."