The CW Releases First Stargirl Trailer
Dec 11, 2019
The CW has released the first trailer to Stargirl, which will run on the network the day after each episode airs on the subscription-based DC Universe.
The show follows Courtney Whitmore (aka Stargirl), a smart, athletic and above all else kind teenager whose seemingly perfect life hits a major speed-bump when her mother gets married and her new family moves from Los Angeles, California to Blue Valley, Nebraska.
Struggling to adapt to a new school, make new friends and deal with a new step-family, Courtney discovers her stepfather has a secret; he used to be the sidekick to a superhero. "Borrowing" the long-lost hero's cosmic staff, Courtney becomes the unlikely inspiration for an entirely new generation of superheroes in this anticipated new series.
---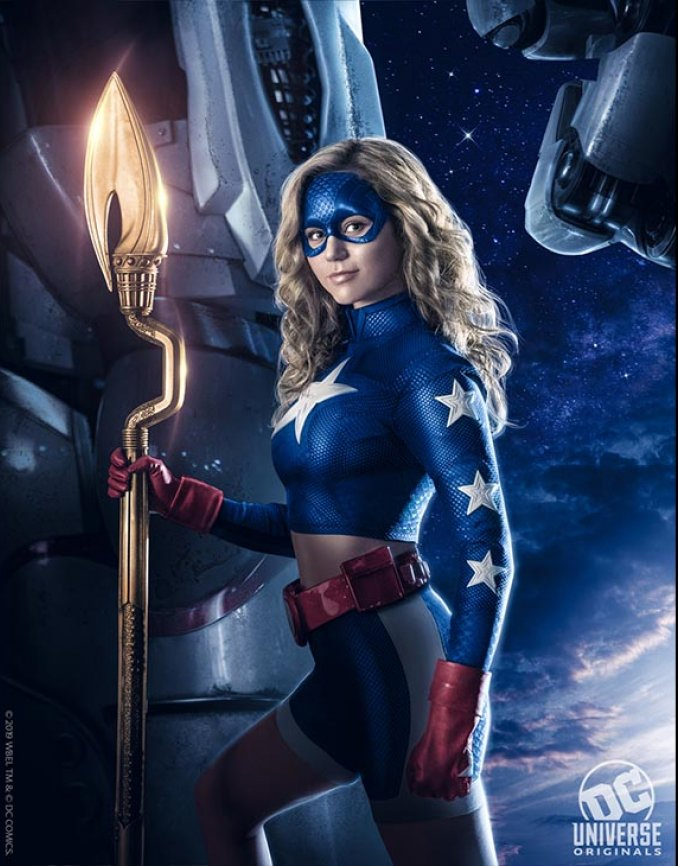 Stargirl will extend her power over viewers when the upcoming DC Universe series also appears on The CW, according to industry reports.
Each weekly episode will be available to stream on The CW's free digital platforms the day after it airs on the subscription-based DC Universe, beginning in the second quarter of 2020.
According to Variety, "This is not the first time it has been announced that a DCU series would run on another platform. It was announced earlier this year that "Doom Patrol's second season would air on both DCU and HBO Max, with the first season also becoming available on HBO Max once Season 2 begins. The move also brings Stargirl alongside other DC-based shows that currently air on CW, including The Flash and Batwoman."