'Hellfighter Quin' Guarantees Victory By Knockout or Death!
Dec 06, 2019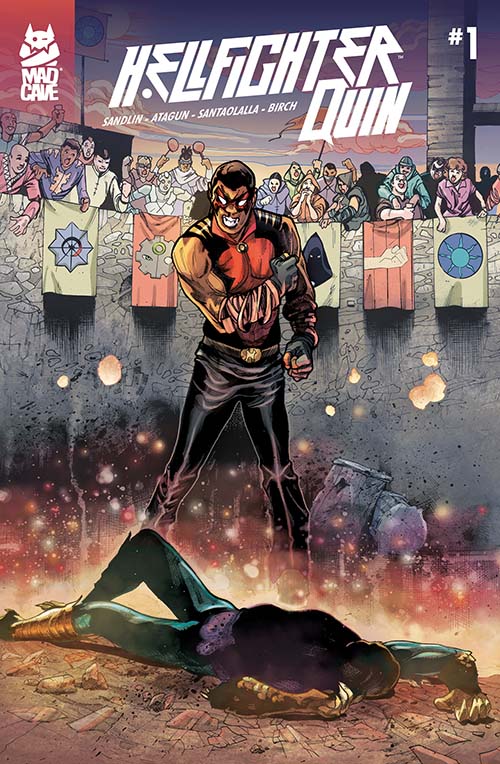 In March 2020, the Clanless will Unite! Mad Cave Studios has again teamed up with the creator of Over the Ropes, this time for a different type of fight! Together, Jay Sandlin and series artist, Ataguna Ilhan, team up with powerhouse colorist, Maria Santaolalla. Hellfighter Quin is the newest action-packed comic about Quinlan Jones, the Hellfighter; Harlem's own vigilante.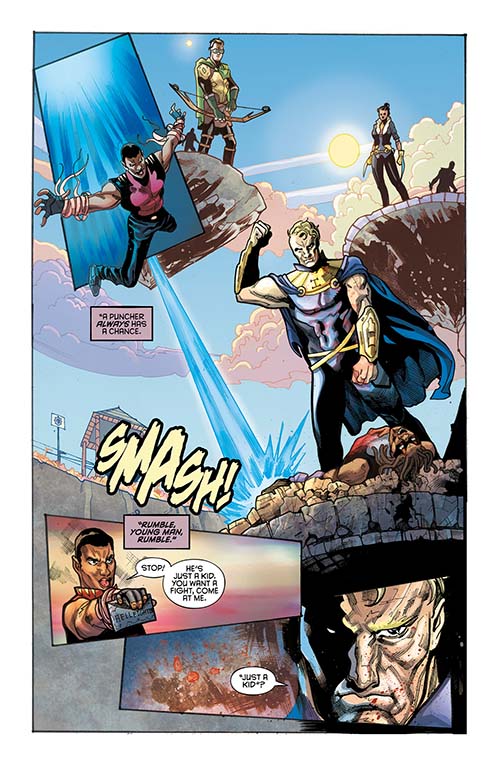 In Hellfighter Quin, Quinlan Jones must battle in a brutal tournament against fighters of immense power and skill in an alternate dimension. In the tribunal, victory only comes by knockout or death, and the Hellfighter must make it through a series of contests against assassins, cyborgs, and every fighter willing to step into the ring, in order to survive.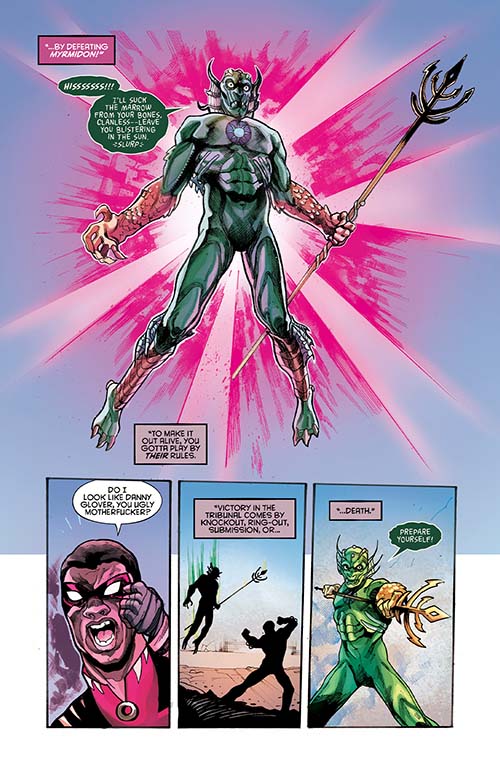 The tournament is controlled by hidden clans who conspire to gain control over the Azure Sun; a mystical stone that provides abilities to those who come into contact with it. Alliances will be formed and bones will be broken, but no matter what happens, only one will claim the Azure Sun!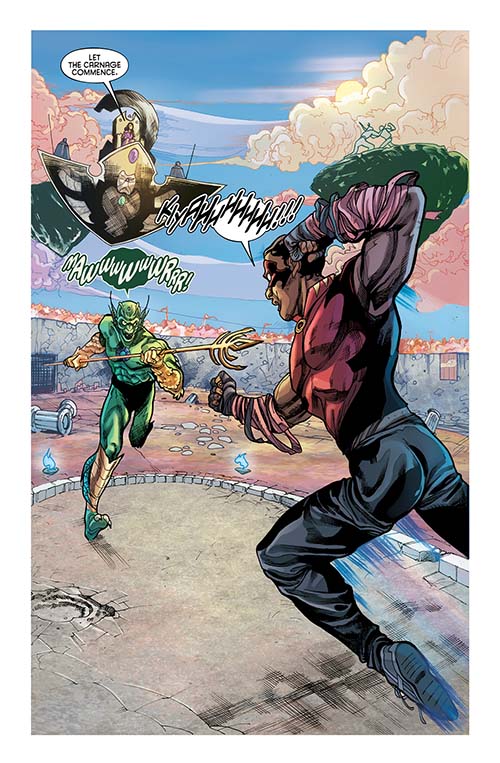 "I drew inspiration for Hellfighter Quin from some of my favorite martial arts films and video games. Mad Cave pitched the concept to me as "Mortal Kombat meets Highlander", which made me spin around gleefully in my chair. The vision was a battle for power between the haves and the have-nots. The combatants in the tournament all fight as part of five clans with the goal of absolute power. What are the inherent dangers of hoarding power, resources, and wealth?"- Jay Sandlin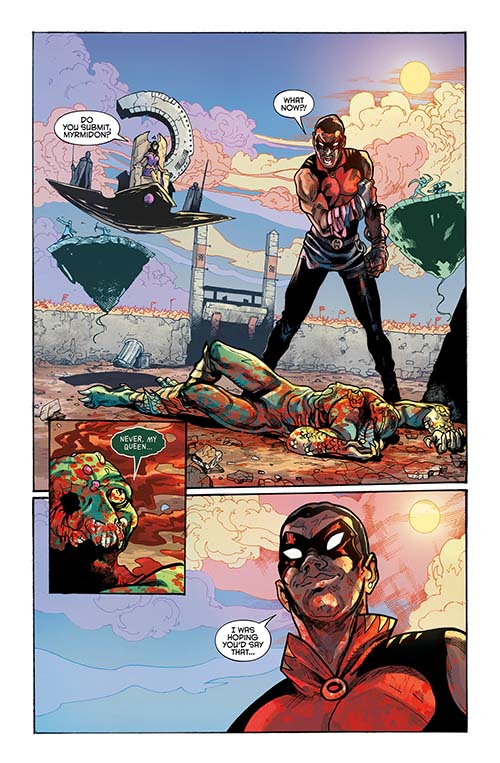 The 5-issue miniseries is set to launch March of 2020! Make sure to pre-order your copy at your local comic shop!