Mickey Takes the D-Stage in New PREVIEWS Exclusive Statues from Beast Kingdom
Dec 06, 2019
In honor of Mickey's 90th Birthday, Beast Kingdom has crafted two new PREVIEWS Exclusive D-Stage statues based on the classic Mickey animated shorts "Clock Cleaners" and "The Band Concert." These wonderfully realized statues from the D-Stage range encapsulate Disney's everlasting magic and wonder with detailed recreations the classic animated shorts.
Tune into the magic by preordering the PREVIEWS Exclusive Disney DS-047 The Band Concert D-stage Series 6in Statue (OCT198917, SRP: $29.99) and Disney DS-046 Clock Cleaners D-stage Series 6in Statue (OCT198916, SRP: $29.99) now at your local comic shop! Both statues are currently scheduled to hit stores in May 2020. Check them out below!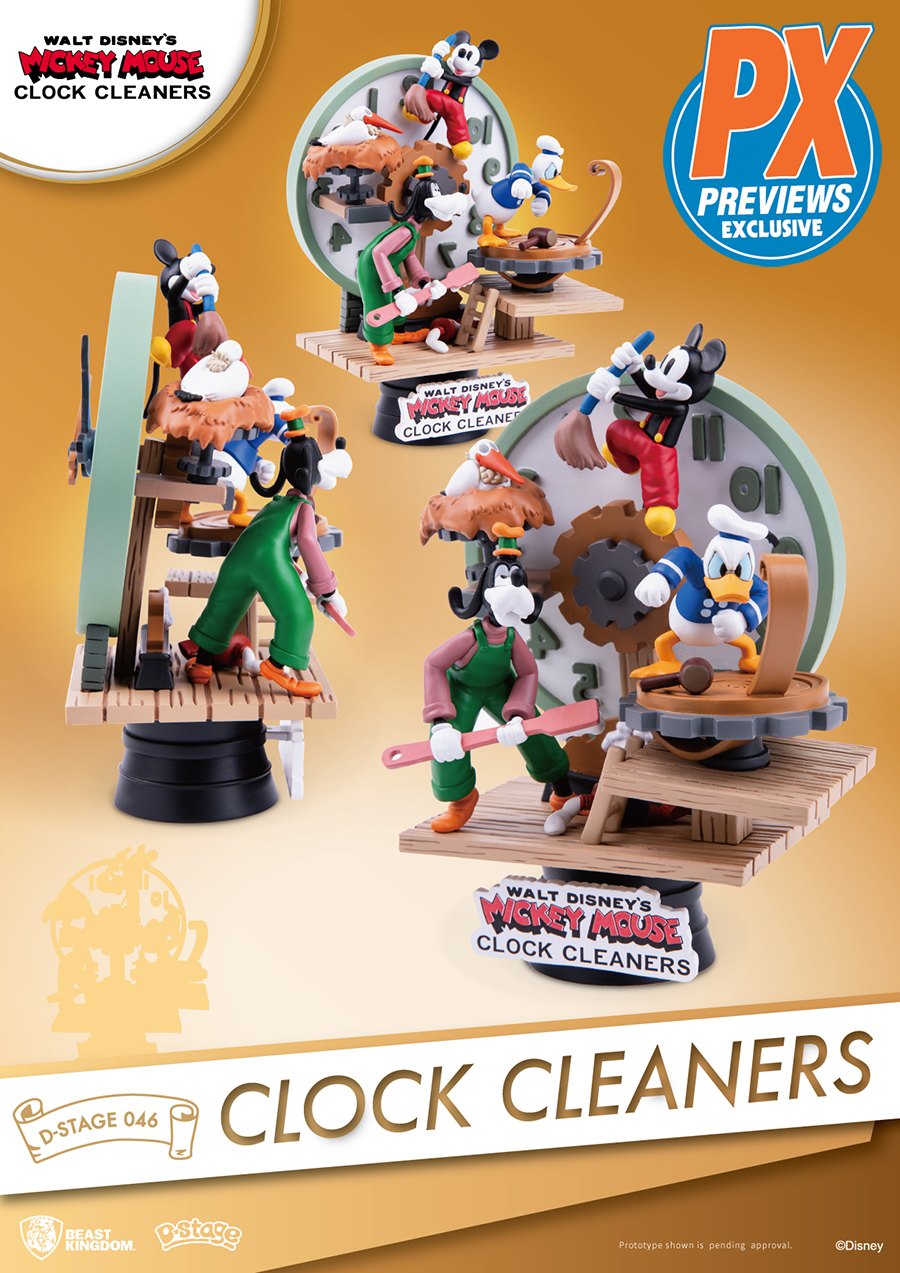 Released in 1937, the now classic animated short "Clock Cleaners" follows the story of Mickey, Goofy and Donald Duck who are tasked with cleaning a tall clock tower in New York City, but with a seemingly endless amount of tasks can they get the job done on time?
From the bell tower to the detailed characters, the Clock Tower D-Stage brings together the youthful Mickey, high-flying Goofy and the ever naughty Donald Duck in a snapshot that can be cherished forever.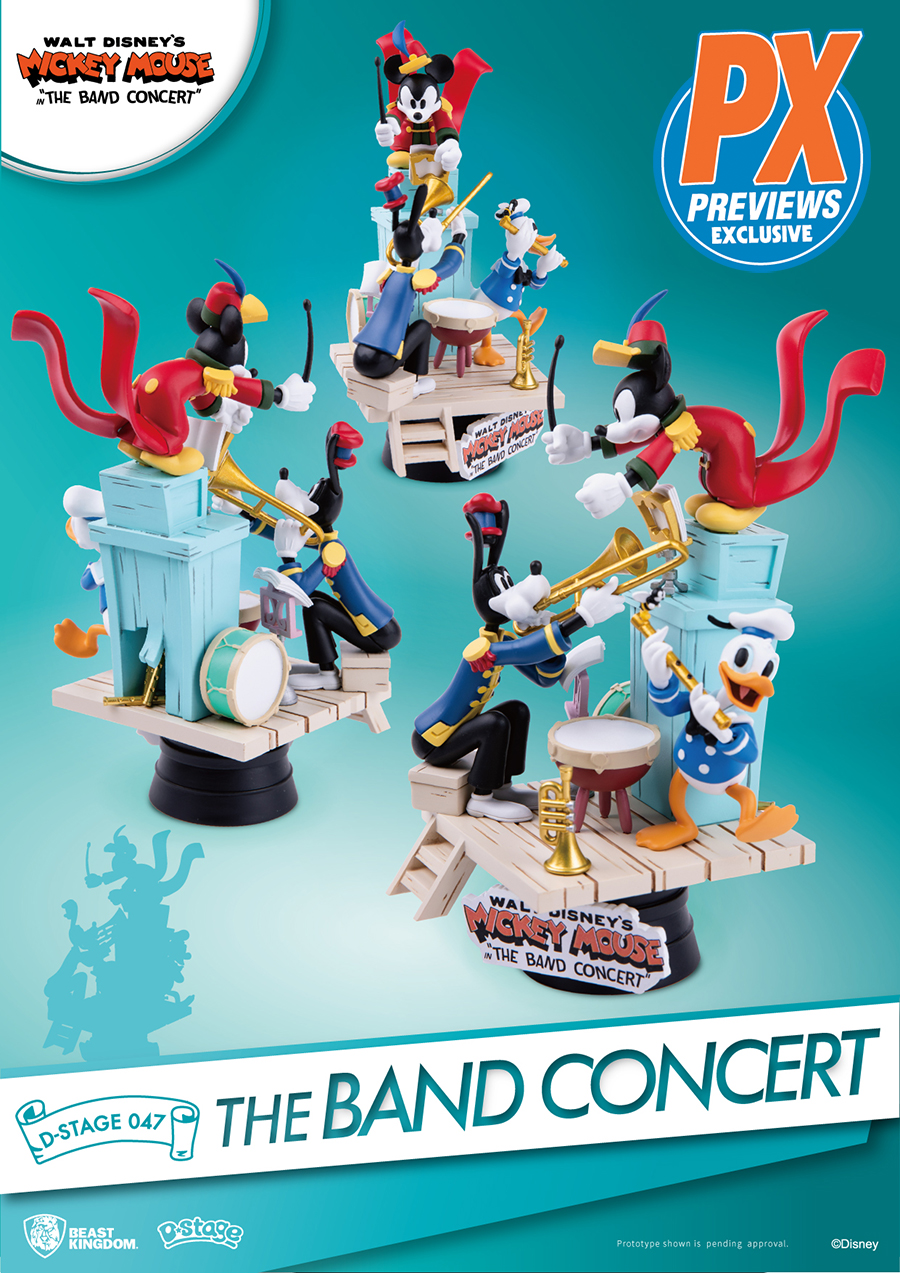 The classic animated short "The Band Concert," released in 1935, is considered by many a staple of cinematic history, as it is the first appearance of Mickey Mouse in full Technicolor!
With exquisitely detailed characters and musical instruments, The Band Concert D-Stage comes to life as Mickey, Goofy and Donald Duck cause all sorts of havoc with their signature musical instruments.
Mickey and friends fans out there won't want to miss this one!