Indie Edge Creator Spotlight: Simon Spurrier
Nov 30, 2019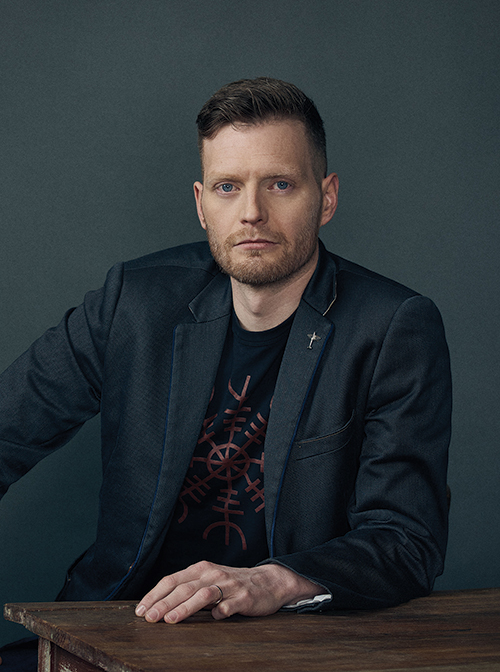 Simon Spurrier Profile:
Simon "Si" Spurrier writes novels, TV and comics. His work in the latter field stretches from award-winning creator-owned books such as Coda (Vol. 1/APR198528), Angelic (Vol. 1: Heirs & Graces/MAR180601), and The Spire (AUG161312), to projects in the U.S. mainstream like Sandman Universe Presents: Hellblazer (#1/AUG190456), The Dreaming (Vol.1: Pathways & Emanations/MAR190577), and X-Men (Legacy: Legion Omnibus/OCT161003). It all began with a series of twist-in-the-tail stories for the UK's beloved 2000 AD!
His prose works range from the beatnik neurosis-noir of Contract to the experimental e-novella Unusual Concentrations, a tale of coffee and crime which was shortlisted for the Shirley Jackson Award.
He's worked in several writers' rooms for high-tier US television productions and is developing multiple new projects. He lives in Margate, regards sushi as part of the plotting process, and has a cat which thinks it's a dog. His blog, and all other info, can be found at simonspurrier.com.
---
PREVIEWSworld: What are your favorite projects you've contributed to over the past decade?
Simon Spurrier: Coda (BOOM! Studios) is a broken fantasy about one man and his angry mutant unicorn in a post-magical world, and features the truly visionary art of Matias Bergara, for which he was justly nominated for an Eisner award!
Angelic (Image Comics) is my YA book about a young winged monkey coming of age on a planet Earth deserted by humanity, and populated only by the remnants of mankind's sick scientific experiments.
The Spire (BOOM! Studios) is a crime procedural in the last city on Earth. Mixing elements of sci-fi and fantasy in a crumbling, Gormenghastian setting, The Spire is an Eisner-nominated tale about murder, guilt, prejudice and secrecy.
As well as the above three highlighted titles, it would be remiss not to mention X-Men Legacy. Not only a longform superhero story, but a character-piece which (necessarily) leaned into the subject of mental health. Although not, I hope, in a preachy or ham-fisted way. To this day I'm humbled and moved by the number of readers who approach me at comics conventions to say this book gave them the strength to begin the process that ends with the revelation: I rule me.
I'm also beyond excited to be relaunching Hellblazer. It's a book — and a character — I've been drawn to since I first discovered comics. A real privilege.
PREVIEWSworld: What are you currently working on?
Simon Spurrier: I'm currently in the process of proudly winding-down two of my longest projects: Star Wars: Doctor Aphra, for which I will have written 28 issues by the time we wrap, and which has been one long blast of ridiculous fun and treachery! And The Dreaming, which has been an honor to work on since Neil Gaiman chose me to helm it, and has settled Bilquis Evely in my mind as one of the single greatest artists working in comics today. I'm dropping the mic on my run in 2020, but — fear not — the next chapter is in very, very safe hands!
Which leaves me with two titles on the slate I'm allowed to talk about. There's Hellblazer, which (at last!) allows me to get my dirty hands on John Constantine, that perennial anti-hero. As the blurb says: he may not be the hero we need, but he's definitely the bastard we deserve! And then last, but definitely not least: Alienated! A new creator-owned miniseries from my beloved home away from home, BOOM! Studios — with art by the insanely talented Christian Wildgoose — which is the story of three teenage outcasts who find an alien superpredator in the woods one day. They use it to murder a bully. And hijinks ensue.
PREVIEWSworld: What fun titles are you reading?
Something is Killing the Children (Vol. 1/See Page 203!): Smart horror done right. Oozes menace and atmosphere without making the usual mistake of confusing tension with silence. LOTS of great dialogue (by James Tynion IV) which enhances rather than detracts from the horror. Love this book.
Sara (TKO): Some of Ennis's best work, in my opinion. A masterclass in pacing and escalating tension, gorgeously drawn by Steve Epting. A tight, grim little gem which drips with bitter verisimilitude!
Killer Groove (Vol. 1 TP/NOV191378): The kind of swaggering high-concept crime thriller Ollie Masters excels at, beautifully rendered by Eoin Marron. Feels so naturally cinematic one can almost hear the soundtrack while reading. Some very classy comics.
---
EDGE ESSENTIALS
Pick up these books to learn more about Simon Spurrier's Indie Edge style!
BOOM! STUDIOS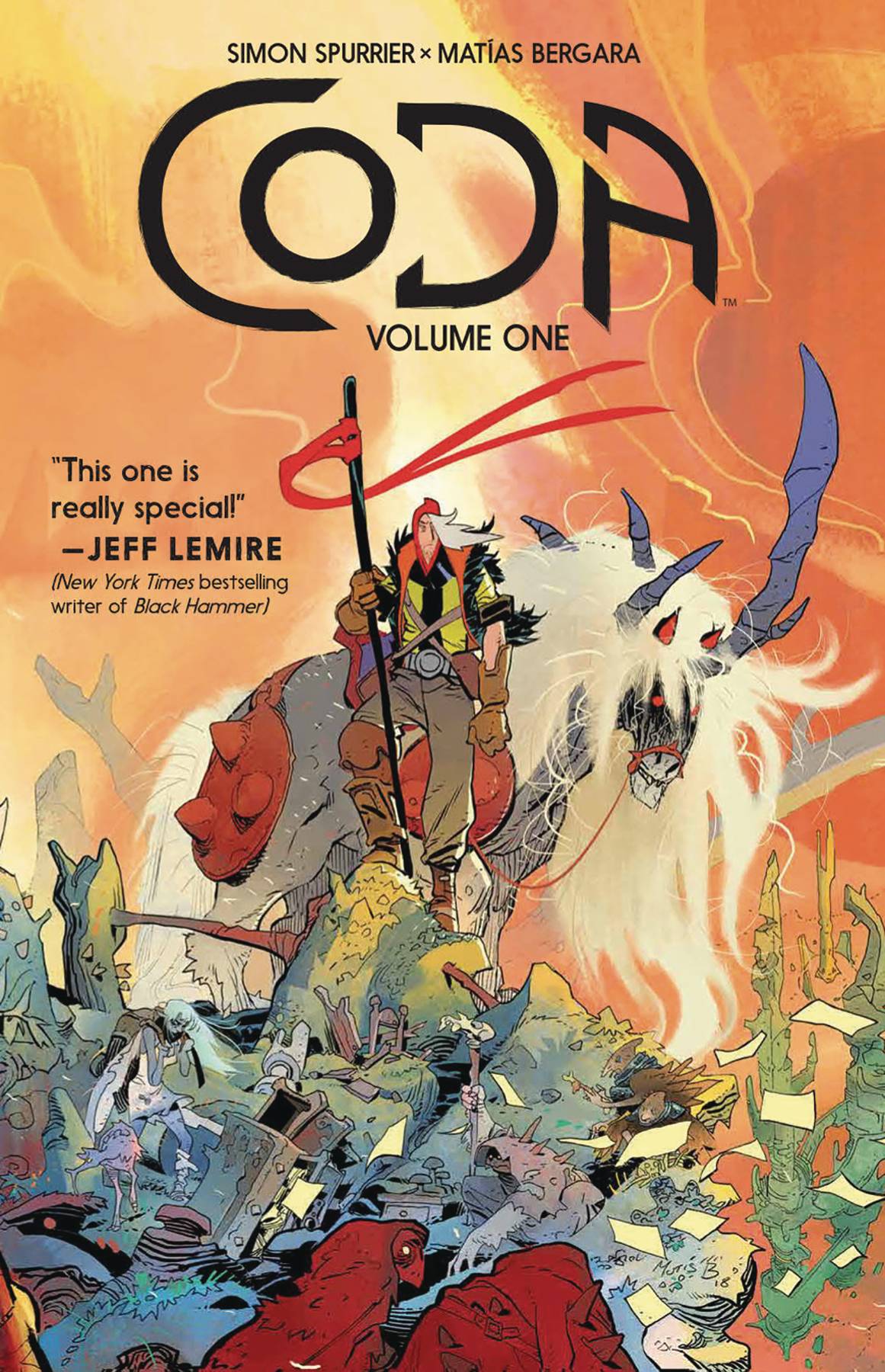 (W) Si Spurrier (A/CA) Matias Bergara
Simon Spurrier ( Sandman Universe, Godshaper ) and Matias Bergara ( Cannibal, Supergirl ) present a broken fantasy world that 's perfect for fans of Mad Max and The Lord of the Rings. In the aftermath of an apocalypse which wiped out nearly all magic from a once-wondrous fantasy world, a former bard named Hum (a man of few words, so nicknamed because his standard reply is "hm") seeks a way to save the soul of his wife with nothing but a foul-tempered mutant unicorn and his wits to protect him...but is unwillingly drawn into a brutal power struggle which will decide forever who rules the weird wasteland. Collects issues #1-4.
In Shops: Jul 03, 2019
SRP: $14.99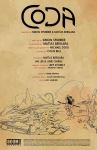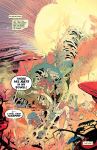 Click to View

MARVEL COMICS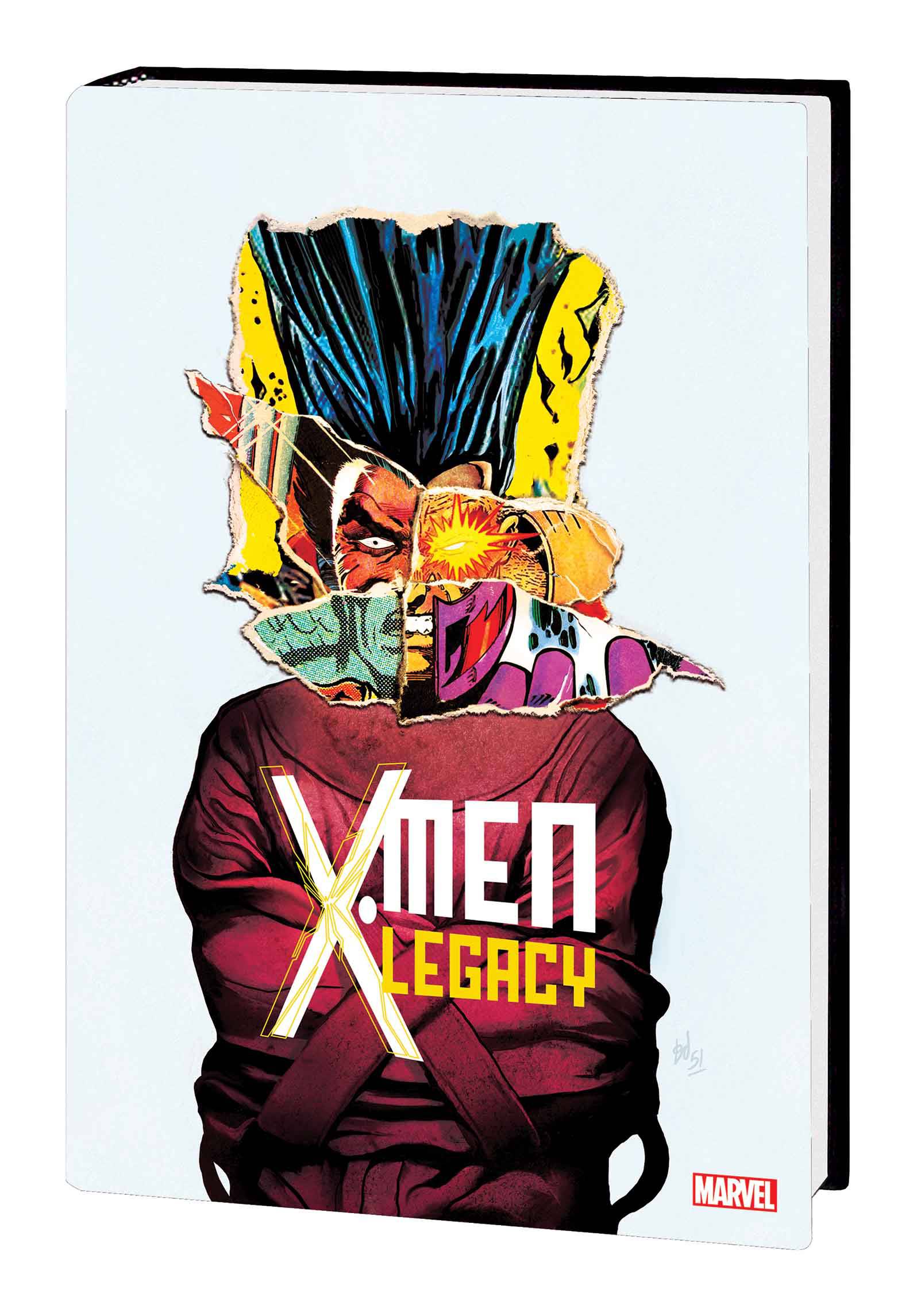 (W) Simon Spurrier (A) Various (CA) Mike Del Mundo
Legion is the most powerful and unstable mutant in the world, and prodigal son to Professor Charles Xavier. But in the aftermath of his father's tragic death, David Haller will finally attempt to tame his fractured mind, conquer his inner demons and embrace his legacy! But first Legion will have to overcome two new villains - one lurking within his own psyche, and the other hiding among the X-Men! He'll turn down an invitation to join the team, but the young mutant Blindfold will catch his eye! Will their uncanny romance change the fate of mutantkind? Legion will deal with his mother issues and face the man who killed his father as he moves toward a climactic showdown with the monster in his own mind! You've never known a hero like Legion! Collecting X-MEN LEGACY (2012) #1-24.
Rated T+
In Shops: Apr 05, 2017
SRP: $75.00
MARVEL PREVIEWS Page #108
DC COMICS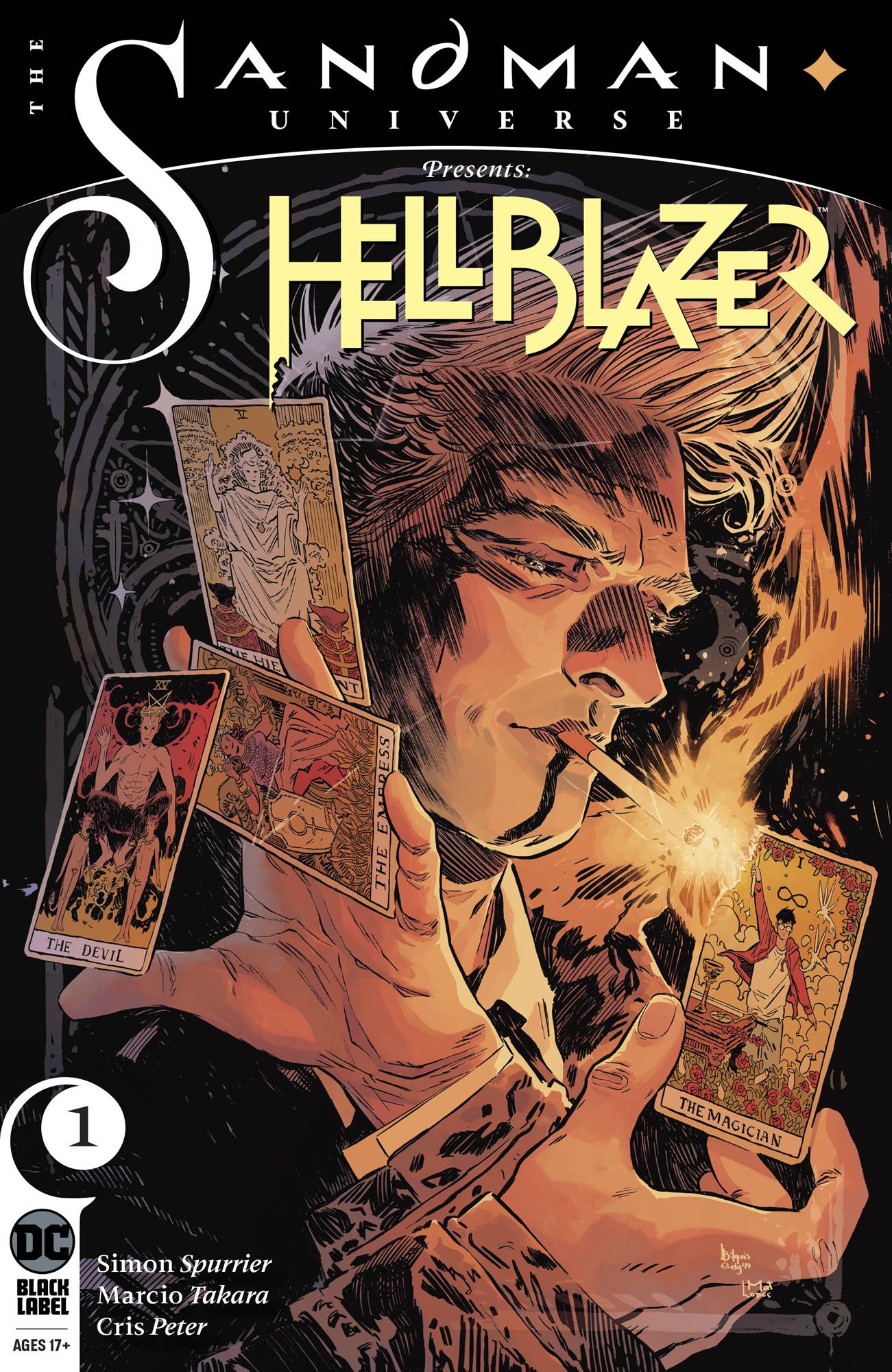 (W) Si Spurrier (A) Marcio Takara (CA) Bilquis Evely
The second year of the Sandman Universe begins with the long-awaited arrival of one of DC's most iconic characters...John Constantine, Hellblazer!
He's cheated death and damnation more times than he can count, but never like this. Long ago, in the crucible of a magical war waged across countless futures, Constantine was murdered by an all-powerful adversary: a twisted version of Timothy Hunter, bloated with evil.
But over the past year strange forces have conspired to restart Tim Hunter's tale, and somehow-amid sorcery, insanity and secret agendas-this older, wiser, wilier shade of Constantine has been dragged back with it. Unlike young Tim, John remembers every second of a life that went very, very wrong. Now he must ask himself why he, the last person in the world to deserve a second chance, has been given one. Is John Constantine here to put Tim Hunter on the right track and avert a terrible outcome? Or is it because he's the only person in existence with the guts to do what REALLY must be done? After all, he's a nasty piece of work, chief...ask anybody.
This oversize one-shot sets the stage, and is the perfect jumping-on point, for a new era of Sandman Universe tales beginning in November...and is the official start of the strangest chapter yet in John Constantine's long life!
In Shops: Oct 30, 2019
SRP: $4.99
DC PREVIEWS Page #19