Sneak PREVIEWS: An Inhuman Power Surfaces in BOOM! Alienated on December's PREVIEWS Cover
Nov 22, 2019
The December edition of Diamond Comic Distributors' monthly PREVIEWS catalog arrives in comic shops and digitally on Wednesday, November 27th and features comic books, graphic novels, toys, and other pop culture merchandise scheduled to go on sale beginning February 2020.
You can get a look at the catalog now on the PREVIEWSworld website by checking out the site's sections that spotlight the Gems of the Month as well as the full catalog sections for Comics; Graphic Novels; Books; Magazines; Trading Cards; Apparel; Toys, Statues, and Models; Collectibles; and Games.
Front Cover:
BOOM! Studios'
Alienated #1
DEC191231
Back Cover:
Diamond Select Toys'
Star Wars: The Mandalorian Legends in 3D Half-Scale Bust
DEC192231
ON OUR FRONT COVER: Simon Spurrier and Chris Wildgoose take a science-fictional look at teenage alienation in BOOM! Studios' Alienation.
ON OUR BACK COVER: Based on the Disney+ televison series, the Star Wars: The Mandalorian Legends in 3D Half-Scale Bust bring the titular character to life.
ON OUR CATALOG SPINE: WETA Workshop, the acclaimed New Zealand special effects studio, now offers high-quality collectibles through the pages of PREVIEWS.
ON OUR ORDER FORM COVER: New publisher Clover Press celebrates Will Eisner's The Spirit with The Spirit: An 80th-Anniversary Celebration.
Gems of the Month: December's PREVIEWS Gems of the Month include:
· BOOM! Studios' Alienated #1
· Dark Horse Comics' Bang! #1 and Predator: Hunters III #1
· DC Entertainment's The Flash #750 and Harley Quinn and the Birds of Prey #1
· Dynamite Entertainment's Death to the Army of Darkness #1
· IDW Publishing's The Mueller Report: The Graphic Novel and Teenage Mutant Ninja Turtles: Jennika #1
· Image Comics' The After Realm Quarterly #1 and Savage Dragon #250
· Marvel Comics' X-Men/Fantastic Four #1 #1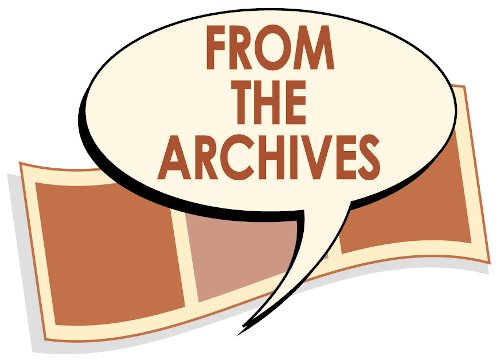 From the Archives: This month's issue of PREVIEWS is filled with dozens of comic strip and comic book, collections, both new and backlist. Just look throughout this issue for our "From the Archives" icon for more great collections.
Toy Talk: On the catalog's flip side, PREVIEWS talks to Diamond Comics Distributors toy buyer Erique Watson about what it's like to work with toy vendors about the product they offer, including Funko on their POP! vinyl figure line.
Indie Edge: PREVIEWS talks to comics industry veteran Ted Adans about his career, favorite projects, his new venture Clover Press, and the books he's enjoying today.
Free Comic Book Day:Get ready for Free Comic Book Day 2020 as new apparel, including a navy pullover and a knit beanie, are offered in this month's catalog, along with t-shirts, polos, hats, lanyards, and wristbands.
Editor's Note: In this month's Editor's Note, PREVIEWS editor Marty Grosser reflects on completing another year of PREVIEWS and looks ahead to Free Comic Book Day in May and this month's "From the Archives" theme.
Plus so much more!
All this awaits you in the December edition of PREVIEWS, which goes on sale at your local comic shop or specialty store on Wednesday, November 27th in print at your local comic shop or specialty store at its regular cover price of just $3.99 or digitally at PREVIEWSworld.com/digital!