AfterShock Announces Baltimore Comic-Con Lineup for 2019!
Oct 16, 2019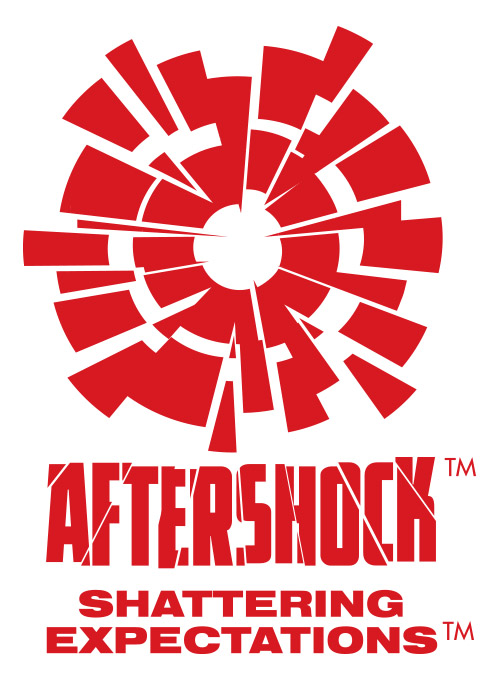 AfterShock Comics – publisher of many of the most talked about independent titles of the past few years, including ANIMOSITY, DARK RED, A WALK THROUGH HELL, DARK ARK and BABYTEETH– unveils its lineup for the 2019 Baltimore Comic-Con (BCC), October 19-20, delivering fans and enthusiasts the opportunity for up-close-and-personal access to top creators and much more.

Located at Booth #2001 at the Baltimore Convention Center, AfterShock Comics team members in attendance include Publisher/Chief Creative Officer Joe Pruett; SVP Sales & Marketing Steve Rotterdam; Senior Sales Development Manager Marc Hammond; Publishing Assistant Sarah Pruett and some of the most exciting creative stars in the comics industry.

Exclusive variants only available at Booth #2001 include DARK ARK: AFTER THE FLOOD #1 with covers by Leila Diaz (created exclusively for BCC), Francesco Francavilla (available at the BCC Exclusives booth) and lenticular cover by Mike Rooth; original graphic novel HORDE in hardcover with cover by Leila Leiz; and A WALK THROUGH HELL, VOLUME 2 with cover by Andy Clarke and signed by Garth Ennis.
AfterShock will host exclusive signings at Booth #2001 with creators Cullen Bunn (DARK ARK, UNHOLY GRAIL, WITCH HAMMER, KNIGHTS TEMPORAL, BROTHERS DRACUL and the just-launched DARK ARK: AFTER THE FLOOD), Leila Leiz (HORDE, ALTERS) and Battlestar Galactica's Aaron Douglas (SHOCK). The three will also participate in a highly anticipated panel entitled AfterShock Original Graphic Novels: The Format for Storytellers on Saturday, October 19, from 12:15pm – 1:15pm in room 343-344. The discussion will provide an insightful sneak peek at the sensational, singular stories coming your wayfrom the three stars.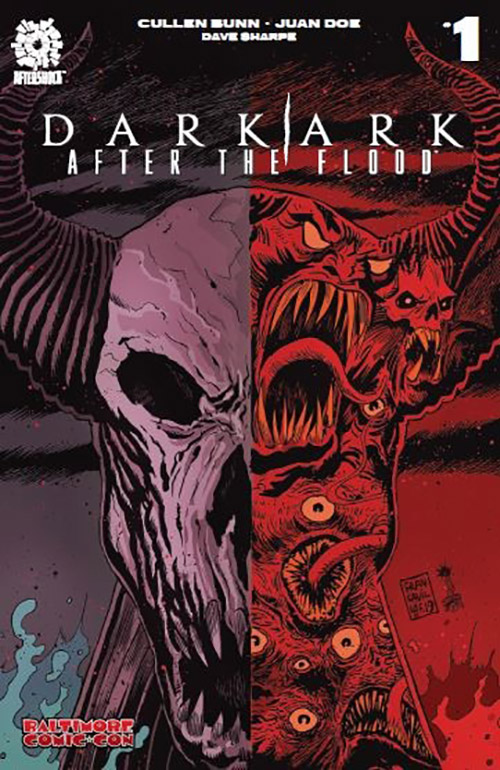 Then on Sunday, October 20, from 1:00pm – 2:00pm in the 4th Floor Ballroom, AfterShock presents Spotlight on Aaron Douglas, a Q&A with AfterShock creator and actor best known for his portrayal of Chief Galen Tyrol on Syfy's Battlestar Galactica. Douglas will be discussing working with AfterShock and his journey as a creative with over 100 projects in film, television and video game credits on his impressive resume.
Fans will also have a rare opportunity to take home a limited edition, one-of-a-kind BCC AfterShock Mystery Box, a value of close to $200, for only $75. Contents may include graded comics, signed comics, rare variants, complete series runs and surprise items every comic enthusiast will enjoy.

ABOUT AFTERSHOCK: AfterShock Comics is a creatively driven comic book publisher led by a team of highly accomplished, life-long comics professionals and entertainment specialists. AfterShock is dedicated to working with the brightest stars in the creative community to reach out to new and established audiences and tell original, uniquely compelling stories – through comics, graphic novels and beyond.
AfterShock's executive team includes Editor-in-Chief Mike Marts; CCO/Publisher Joe Pruett; President Lee Kramer, a film/TV production and development executive; SVP Sales & Marketing Steve Rotterdam; and CEO Jon Kramer, an entertainment entrepreneur with extensive worldwide production and distribution experience.