Dark Horse Comics and Netflix Head Into the Fire for Third Stranger Things Comic Series
Oct 04, 2019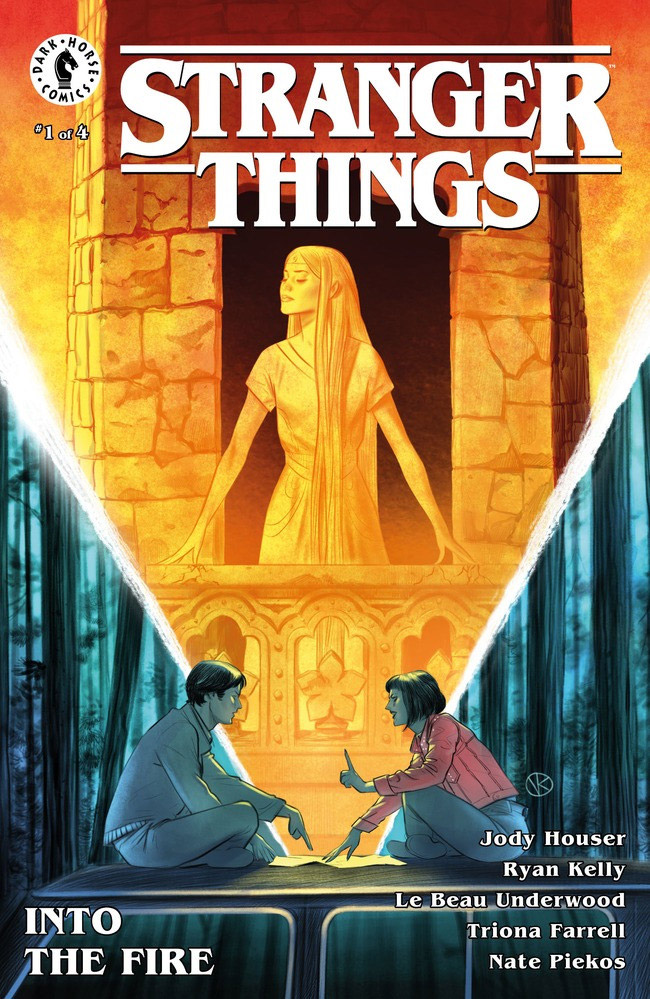 Dark Horse Comics and Netflix are expanding the world of Stranger Things in the newest Stranger Things comic series, Stranger Things: Into the Fire! In 1984, several years after escaping Hawkins, two survivors of Dr. Brenner's experiments seek out their lost fellow experiment, number Nine, who needs their help now more than ever. Writer Jody Houser (Stranger Things: SIX, Critical Role), line artist Ryan Kelly (Lucifer, Saucer Country), inker Le Beau Underwood (Stormwatch, Batwing), colorist Triona Farrell (Mighty Morphin Power Rangers, Crowded), and letterer Nate Piekos (Black Hammer, The Mask: Pledge Allegiance to The Mask), explore the true effects of Dr. Brenner's meddling experiments in Stranger Things: Into the Fire.
In Stranger Things: Into the Fire, years after escaping Hawkins Lab, two of Dr. Brenner's former subjects try to return to their live normal lives. When news reaches them that the lab was shut down they go on a harrowing search for Nine, a powerful pyrokinetic, whose shattered psyche threatens to burn them all to ashes if they can't find her and free her from her own malevolent imagination.
The first issue of Stranger Things: Into the Fire goes on sale January 8, 2020, stay tuned to PREVIEWSworld to find out when you can preorder. In the meantime, Stranger Things Volume 1: The Other Side (OCT190312) is available to purchase now at your local comic shop. And later this year, Dark Horse and Netflix will also release Stranger Things Volume 2: Six (OCT190313), available for pre-order now.
Praise for Dark Horse's Stranger Things comics:

"…the show found a publisher and creative team that knows what it's doing." –Paste Magazine

"After only one issue, the adventure feels incredibly fresh." – ComicBook.com

"A well-told story that finally gives fans a proper expansion of the Hawkins, Indiana based sci-fi adventure." – Multiversity Comics

"Stranger Things: Six #1 is all the best parts of what make comic books great." – Monkeys Fighting Robots

"Writer Jody Houser is expanding the overall mythos with a supporting character that we instantly fall in love with." – Horror DNA