Captain America and Thor from Avengers: Endgame Suit Up as PREVIEWS Exclusive Action Figures
Oct 01, 2019
Two of your favorite heroes from Avengers: Endgame prepare for battle as new PREVIEWS Exclusive Egg Attack action figures from Beast Kingdom! As seen in the climatic battle between the forces of Thanos and the heroes of the MCU, these stylized Egg Attack action figures perfectly capture Thor and Captain America from the film with an array of accessories and features.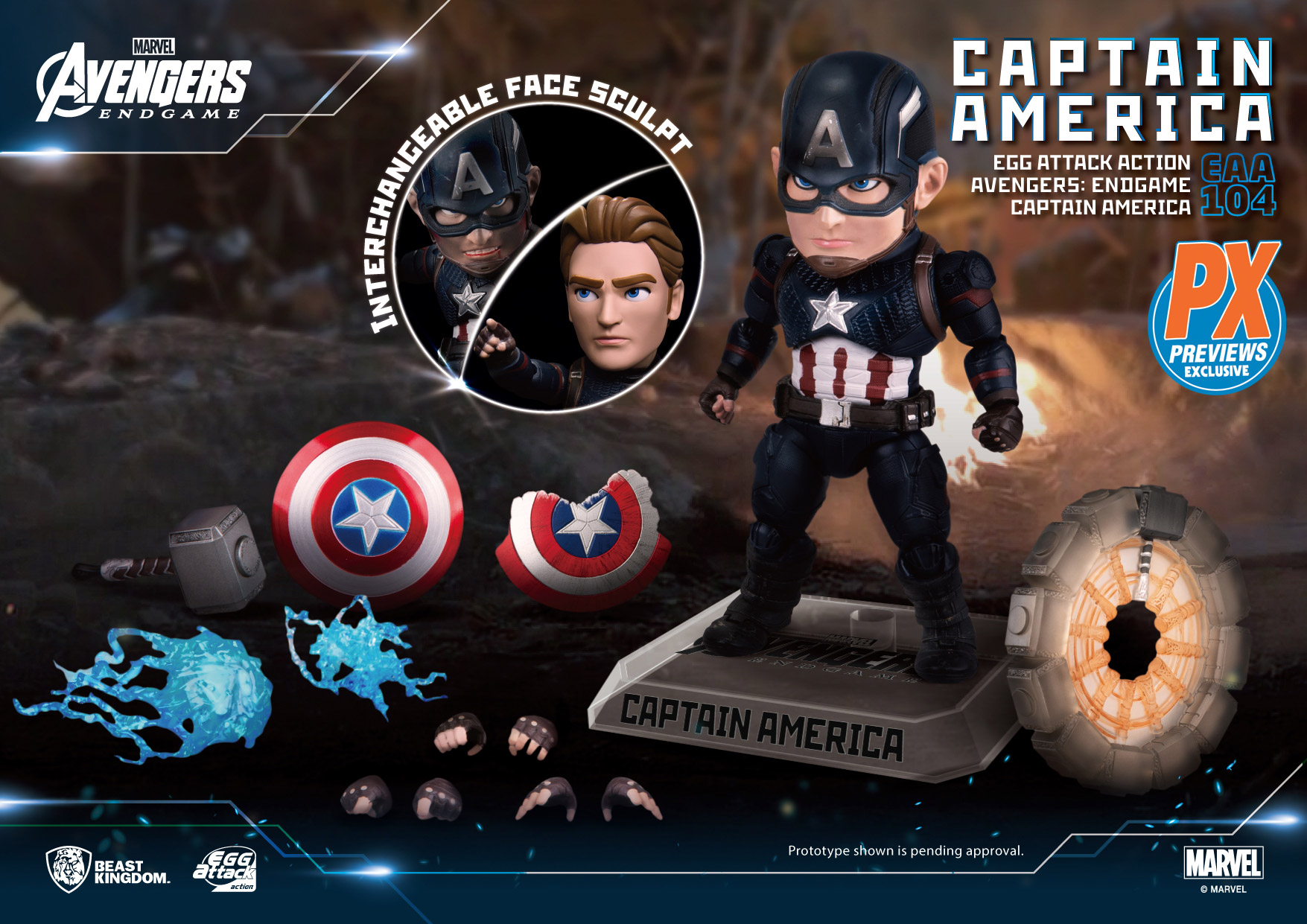 In Avengers: Endgame, a battle worn Steve Rogers suits up once again to take the fight to Thanos! Beast Kingdom is proud to introduce the latest in the Egg Attack Action figure series: Avengers: Endgame Captain America (AUG198643, SRP: $89.99)! Standing at an impressive 6" tall with 26 points of articulation, the figure comes with an alternate angry face, two head sculpts (masked and unmasked) as well as a spinning Mjolnir, light-up Mjolnir, and two shields! Also included are 3 sets of alternate hands and sculpted transparent effect parts.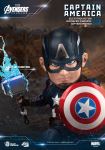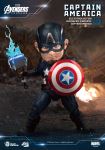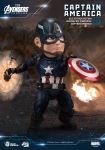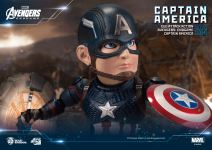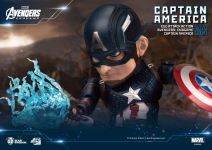 Click to View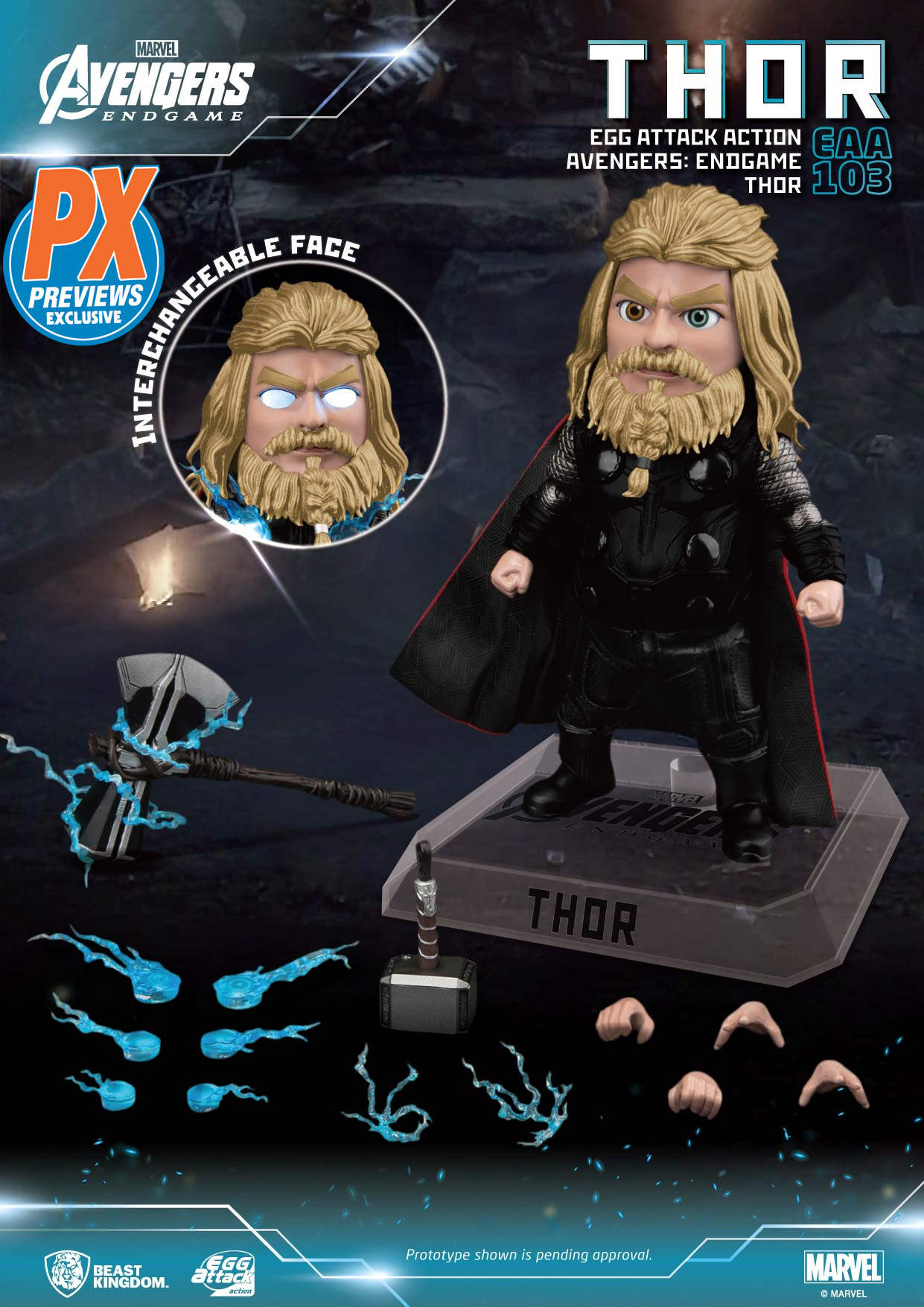 Though he's a little rough around the edges, nothing stops this version of Thor summoning not only Mjolnir but Stormbreaker! Standing about 6.5" tall and featuring 20 points of articulation, Egg Attack Thor (AUG198642, SRP: $89.99) is featured here in his costume from Avengers: Endgame. The figure includes both a set of movable eyes and light up eyes, 3 sets of interchangeable hands, and special effect parts for both his weapons and armor! This EAA: Endgame Thor is sure to be the perfect addition to any Avengers collection!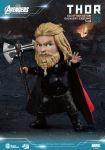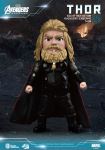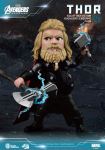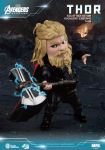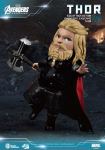 Click to View

Both figures are now available to pre-order at your local comic shop and are currently slated to release on August 26, 2020. Collect Captain America and Thor to recreate the epic battles of the Avengers with the previously released PREVIEWS Exclusive Avengers: Endgame Armored Thanos EAA (FEB198616, SRP: $100.00)!