Become Your Favorite Characters with Premium Collectible Helmets from Hasbro
Sep 26, 2019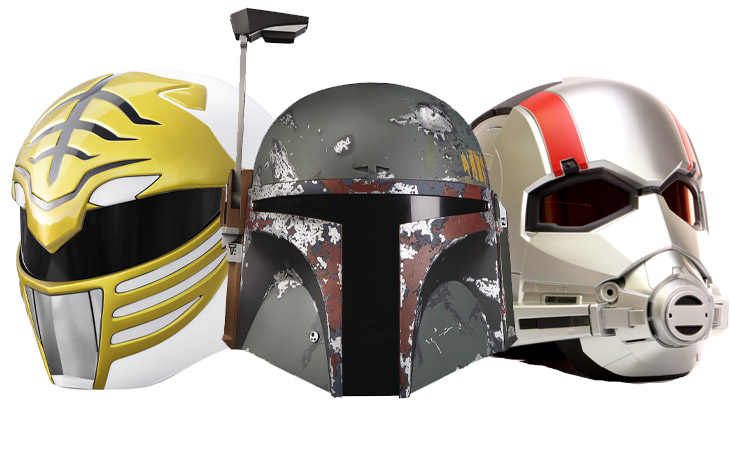 Hasbro is giving fans a chance to take home a piece of their favorite franchises with premium quality collectible helmets from Star Wars, Power Rangers, and the MCU. These high quality collectible helmets accurately recreate the props used in their respective films and TV shows for roleplay or display.
The helmets are sized to fit most head sizes and also look great on when displayed on your shelf. With some featuring integrated electronic components like glowing LEDs and sound effects, along with faithfully recreated materials and paint jobs, these helmets are sure to be the stand out centerpieces in your collection.
Check them out below! Each helmet is available to pre-order now at your local comic shop.