Jurassic World: Battle at Big Rock Short Film Coming to FX on September 15th
Sep 11, 2019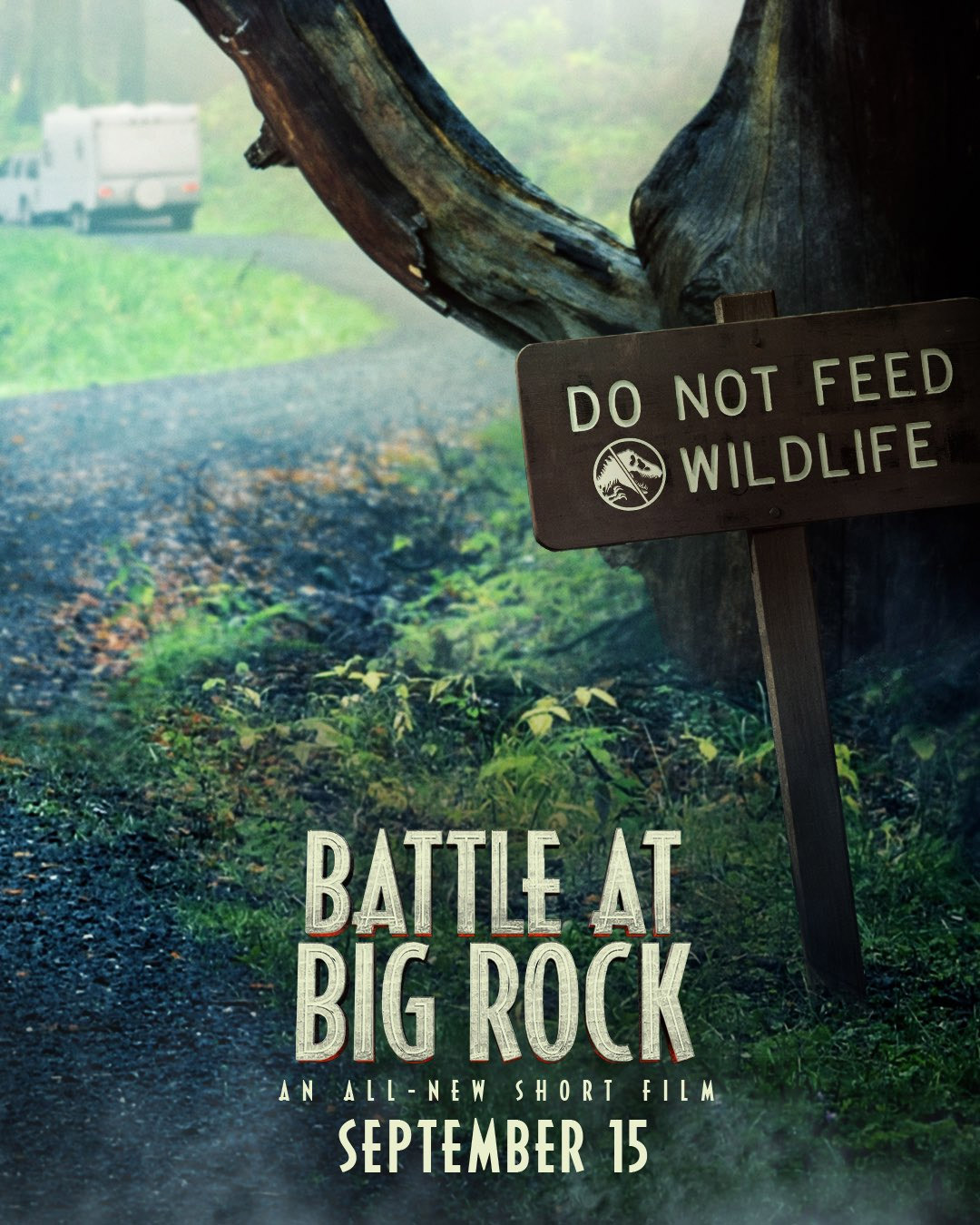 Like a surprise attack from a velociraptor, a new entry in the Jurassic World franchise was announced and you will be able to see it on September 15th on FX. Jurassic World and Book of Henry director, Colin Trevorrow returns to the director's chair for Jurassic World: Battle at Big Rock, a sequel taking place after the events of Jurassic World: Fallen Kingdom. Colin Trevorrow took to Twitter to share some of the people involved in the production:
Starring
André Holland, Natalie Martinez,
Melody Hurd and Pierson Salvador
Cinematography by @LarryFong
Music by @AmieDoherty
Written with @EmilyCarmichael

— Colin Trevorrow (@colintrevorrow) September 10, 2019
According to an interview on Collider, the eight minute film is aiming to match to spectacle of the Jurassic films as it places focus on a family of four encountering some new dinosaurs on the loose in the California Redwood Forest. The short film will be released on the internet immediately after it airs on FX.