Level Up With Ten Video Game Comics You Can Read Now
Sep 08, 2019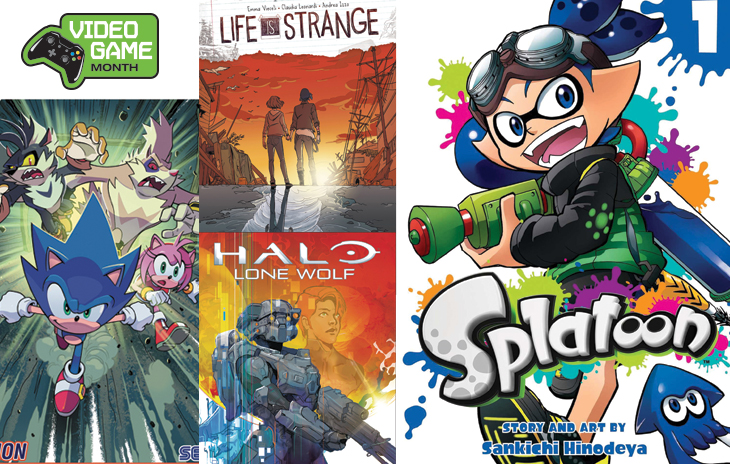 For many years, video games and comic books have existed in the same sphere of pop culture, creating a fair bit of crossover between the audiences for each respective medium. Fans have gravitated towards both mediums given their ability to tell great stories and offer unique experiences that other mediums cannot. The logical combination of comics and video games works so well since it gives fans a chance to further immerse themselves in the lore of their favorite video games.
That's why we're celebrating Video Game Month inside the September PREVIEWS and highlighting a few series that have made the jump from console to comics. So, put the controller down and head to your local comic shop to check out some of the best video game comics available to read now!
--- Super Mario Adventures - SEP192234
The famous plumber, Mario, and his brother, Luigi are synonymous with the world of video games. For many, a Super Mario game was their first exposure to what video games were all about. Fun colorful lands contrasted with difficult platforming challenges has kept generations of kids coming back for more. In North America, Mario hasn't expanded too far into the world of comics but this graphic novel from Viz Media collects a run of fun Mario comics that first premiered in Nintendo Power between 1992 and 1993.

In it, the peril-plagued Princess Toadstool is kidnapped by the diabolical deadbeat Bowser but super plumbers Mario and Luigi hatch a plan with their new friend Yoshi to rescue her. Are the Super Mario Bros' plans a pipe dream? Can they stop the Koopa King before he forces the Princess to be his bride?! Find out in this stunning full-color graphic novel now available once again!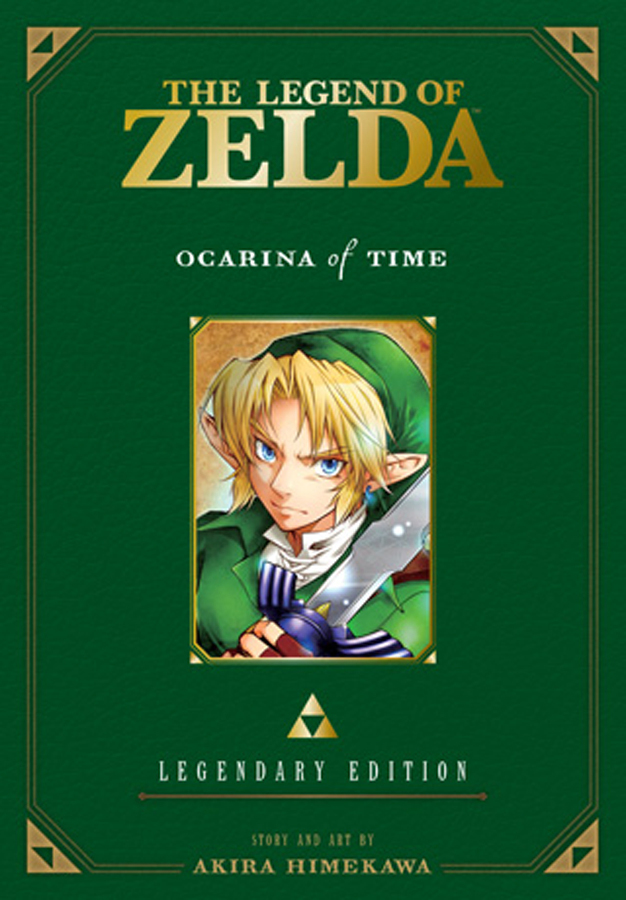 The Legend of Zelda: The Ocarina of Time - Legendary Edition Manga - SEP162089
Even today, The Legend of Zelda: The Ocarina of Time on N64 is considered one of the greatest video games of all time. At the time of its release in 1998 it helped demonstrate what 3D video games were capable of, and shifted the paradigm of what people expected from action adventure games. It offered an entire world to explore with ground breaking graphics and a gripping story to keep you going.
This manga adaptation of the game retells the story of The Ocarina of Time with beautiful art from Akira Himekawa and is full of fun references for fans of the game. The Legendary Edition is presented in a deluxe format featuring new covers and full color art pieces by Akira Himekawa. Splatoon Manga Vol. 1 - SEP192225
The surprise hit, Splatoon, first premiered on Nintendo's ill fated Wii U console. It was Nintendo's family friendly take on the popular multiplayer shooter genre. What it offered to players was an endlessly fun turf war mode where competing teams of Squid Kids battle it out by trying to cover the map with their team's color of ink using super soaker like ink guns. The fun art style and silly characters quickly developed a following of fans that continue to wage war in the game's sequel on Nintendo Switch.
This all-ages manga series, currently up to volume seven, features characters like Goggle-kun, Headphones-chan, Knit Cap-chan, and Glasses-kun as they get embroiled in an all-out Splatoon Turf War! These four Inklings switch between human and squid forms get caught up in all-new adventures based in the world of Splatoon!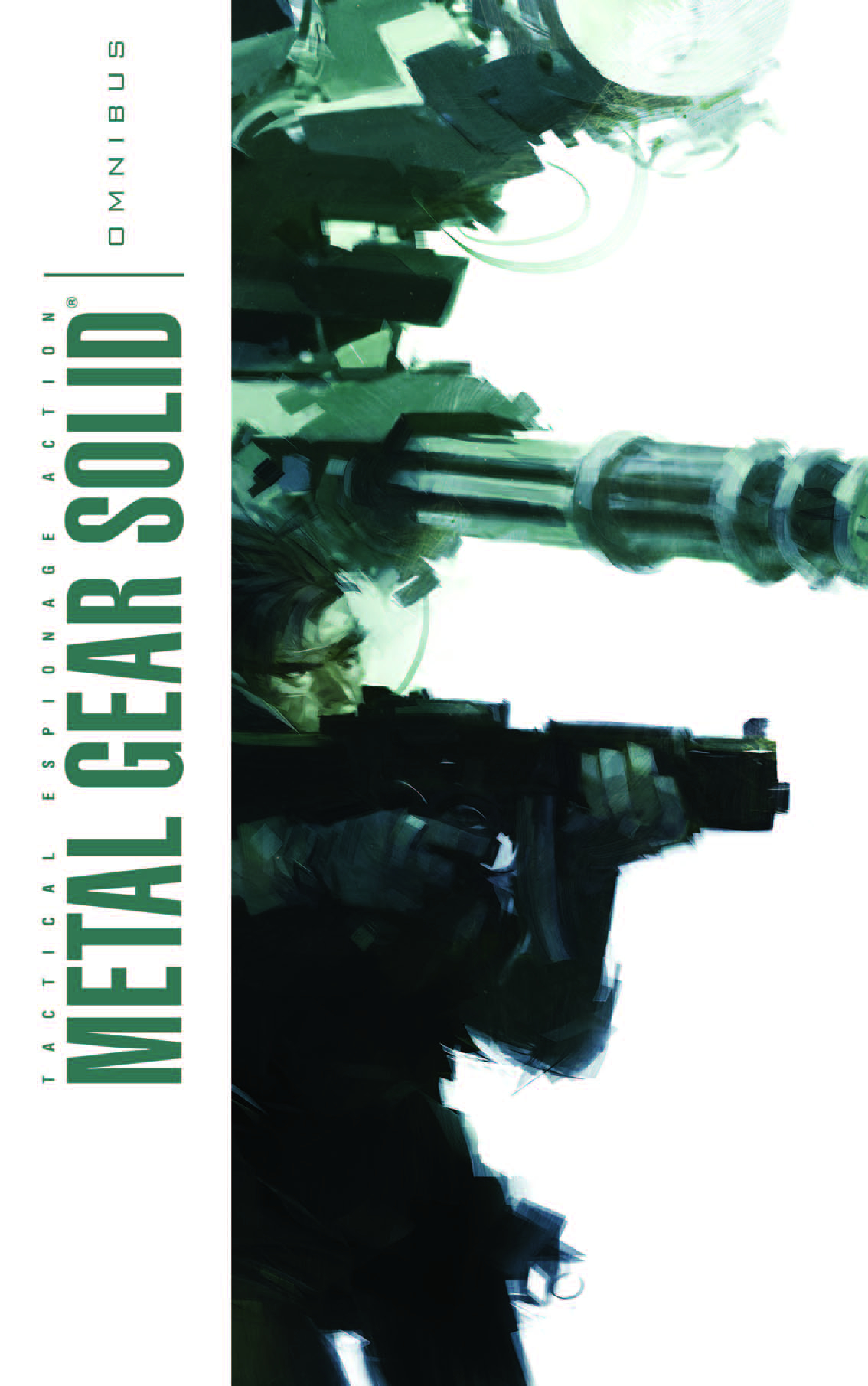 Metal Gear Solid Omnibus TP - MAR101049
The Metal Gear Solid franchise made its mark on gaming audiences in 1998 with the release of Metal Gear Solid on Sony's PlayStation console. A continuation of the Metal Gear series that started on MSX home computers, Metal Gear Solid was revolutionary for its time. Known for its cinematic story and memorable characters, Metal Gear Solid has garnered a massive fan base that has kept the series alive for four entries. At the heart of the series is its gripping story that you can experience again or for the first time with IDW's comic adaptation.
The entire Metal Gear saga comes alive in this massive 24-issue collection. Follow Solid Snake as he fights to save the world from destruction at the hands of Dead Cell. Featuring brilliant, high-energy artwork from Ashley Wood. Dragon Quest Monsters Plus Manga Vol. 01 - OCT182193
The fabled RPG franchise, Dragon Quest, has produced many spin offs in its thirty plus year history. One of them being their unique take on the monster collecting and battling genre with Dragon Quest Monsters. This fun series first released on Nintendo's Gameboy Color system and finally let players collect and battle Dragon Quest's lineup of classic monster enemies. The series has gone on to produce many sequels and has been adapted in an ongoing manga.
Monster fans will love this spin-off adventure to the beloved Dragon Quest video games! Young Kurio dreams of becoming a hero, and he's about to get his chance... when he's pulled into another world! In Kurio's new surroundings, fantasy creatures are running out of control after the great monster master disappeared. Can Kurio become the new monster master and save the world? Life is Strange TP Vol. 01 - JAN192112
The episodic Life is Strange series is a modern take on the classic adventure game genre that uses its contemporary setting to tell a thrilling story steeped in the supernatural. Developed by the French studio, Dontnod Entertainment, and published by Square Enix, Life is Strange made waves in the gaming community when it released in 2015. It was praised for its mature story and interesting time rewind game mechanic. Life is Strange went on to win a number of awards and release a sequel in 2018. Titan comics has an ongoing comic set in the Life is Strange universe that continues to this day.
This graphic novel collection of the first arc of the Life is Strange comic is the perfect place to start reading this series even if you haven't played the game! Set one year after their home was destroyed, the story continues for beloved heroines Max and Chloe, as they face fate and twist timelines in the emotional reunion fans never thought they'd see! Halo: Lone Wolf HC - SEP190374
As one of the most well known video game series, Halo has enjoyed a long life in the minds of gamers who've grown up in the early to mid 2000s. Going on to produce five sequels since it first graced the Xbox in 2001, the release of each entry is an event in the gaming world. And as Microsoft's flagship franchise, the series has expanded beyond the realm of home consoles to lore expanding novels and a number of comic books. This latest release from Dark Horse Comics tells a story that fans of the series had been waiting to experience.
Sent on a covert mission without the rest of her team, Spartan Linda-058's skills in infiltration and marksmanship are called upon to end the threat posed by a wanted scientist on a distant planet. With only an ONI AI at her side, Linda must fight through both the dregs of the Covenant and the hostility of a lost human settlement to stop the rogue scientist in his tracks. Collects issues #1-#4 of the series. Sonic the Hedgehog TP Vol. 04 Infection - MAY190593
Throughout the last 28 years, Sega's iconic blue hedgehog is as beloved and persistent as his mustachioed plumber rival. Known for a long history of video games, comics, and cartoons, Sonic has leaped into the hearts of an entire generation. So much so that the blue dude with a tude is blazing his way on to the big screen in the long awaited film adaption coming to theaters in March 2020. It's a ways off, but you can get your Sonic fix with IDW's recently released ongoing series of comics hitting comic store shelves on a monthly basis. With three trade paperbacks and a fourth that just came out, now is the perfect time to jump into the world of Sonic comics.
After all the excitement of his recent adventures, Sonic's ready for a break-NOT! The thuggish twosome, Rough and Tumble, are back and they're looking for vengeance against Sonic and his friends. And they're not the only ones... some of Sonic's greatest foes have returned and, with the help of some new evil allies, have created a threat that's guaranteed to take over the world. Even Sonic can't outrun a Virus for too long. Collects issues #13-16. Dragon Age Magekiller TP - SEP190362
Dragon Age is an award winning fantasy series developed by the legendary Bioware and published by Electronic Arts. It's known for its deep customization and choose your own adventure like story line filled with unique takes on traditional western fantasy tropes. Fans of Dragon Age have been waiting to hear what's next for the series, but until a Dragon Age 4 is announced comics like the Magekiller TP will have to keep them satiated.
In Magekiller, Tessa and Marius are mercenary partners who eliminate those that use magic to hurt others. When they betray a powerful patron intending to kill them, they're forced to flee and join the Inquisition. Collects issues #1-#5 of the miniseries.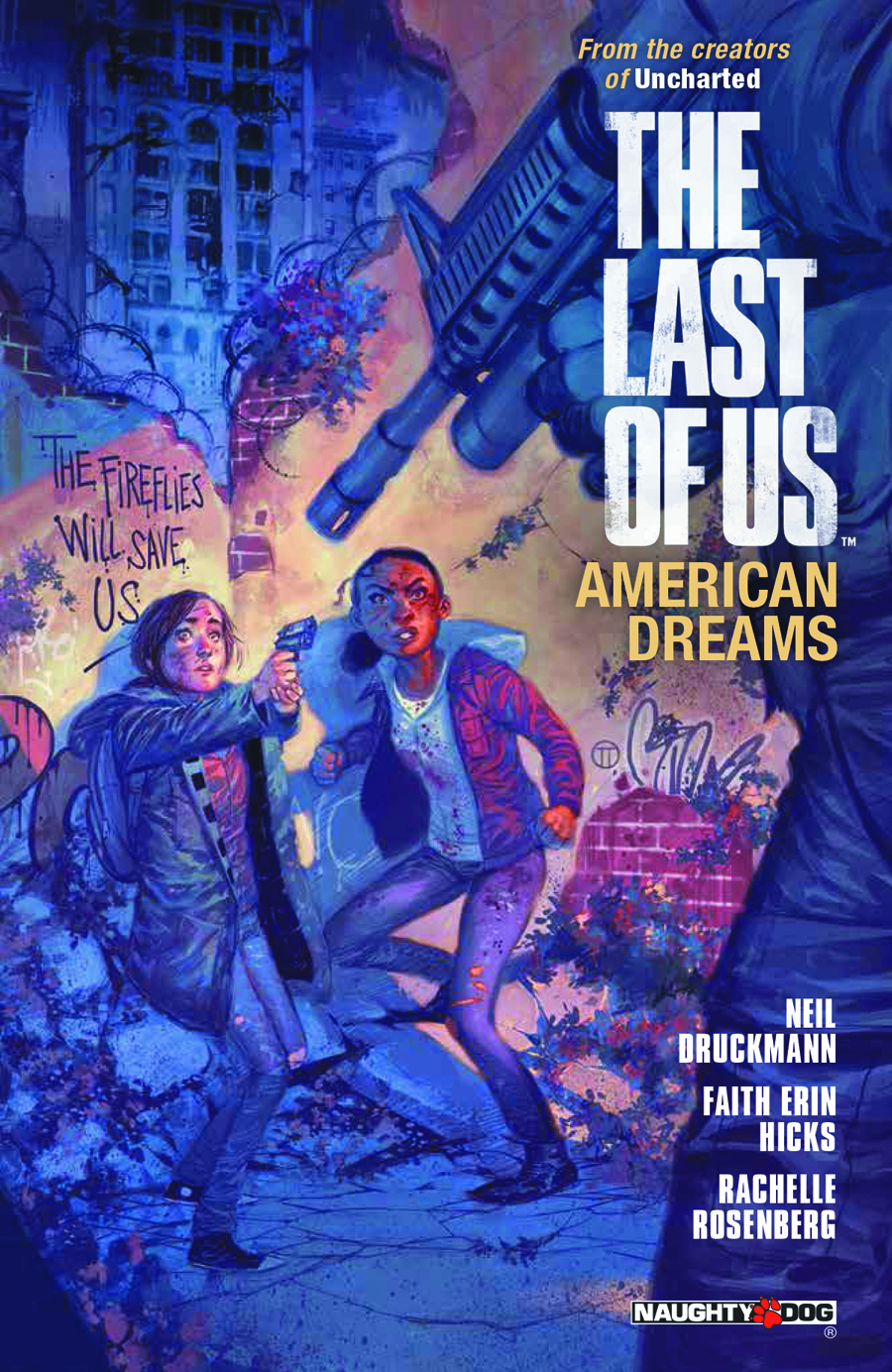 Last of Us: American Dreams TP - SEP190379
When The Last of Us was released in 2013 it changed the way Naughty Dog fans thought of the studio that created Uncharted and Crash Bandicoot. As a major tonal departure from their previous games, The Last of Us blew away audiences with its cinematic story, amazing graphics, and challenging subject matter. A sequel is currently in development with no release date in sight, but fans can reenter the world of The Last of Us with the official prequel comic co-written by the game's Creative Director Neil Druckmann.
Nineteen years ago, a parasitic fungal outbreak killed the majority of the world's population, forcing survivors into a handful of quarantine zones. Thirteen-year-old Ellie has grown up in this violent, postpandemic world, and her disrespect for the military authority running her boarding school earns her new enemies, a new friend in fellow rebel Riley, and her first trip into the outside world.