Andy Serkis Hosts Venom Sequel as Director
Aug 06, 2019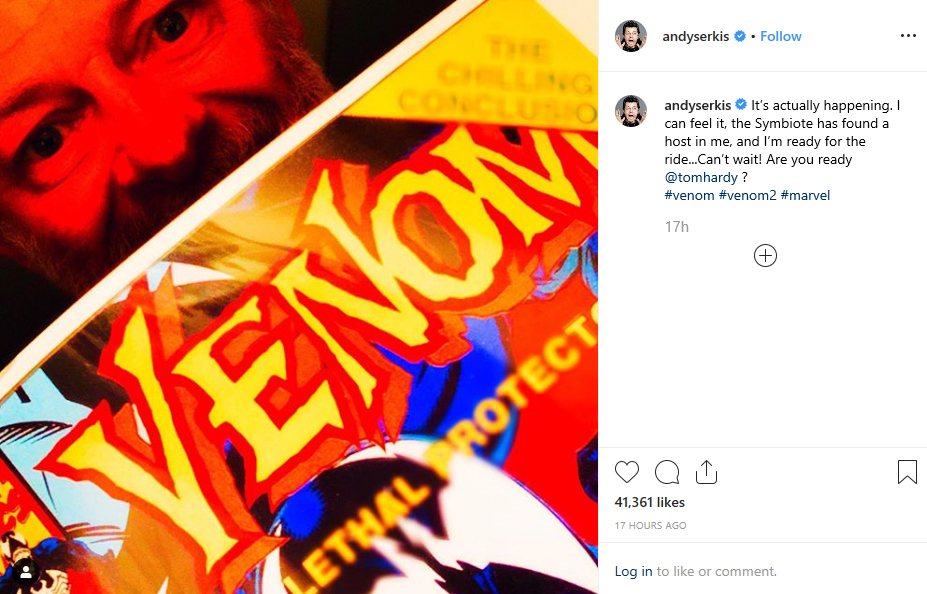 In an August 5 exclusive, The Hollywood Reporter announced that Andy Serkis (Star Wars, Black Panther, The Lord of the Rings) has been signed to direct the sequel to Sony Pictures' Marvel Comics blockbuster Venom based on a script by Kelly Marcel.

The film — in which Tom Hardy will reprise the title role — will be Serkis's third as director. His previous credits include the 2017 drama Breathe and Netflix's Mowgli: Legend of the Jungle. His extensive experience with motion capture technology played a role in his selection for the sequel.

With the first Venom having grossed $856 million worldwide a sequel was fast tracked for production and is currently slated to hit theaters on October 2, 2020.