Inside August's PREVIEWS: Welcome to the Hellmouth!
Aug 02, 2019
August is here! Which means that summer is almost over...but the world of nerdom is still blazing hot!
Don't believe me? Then check out what's inside this month's PREVIEWs catalog:
· BOOM! Studios' Buffy the Vampire Slayer: Hellmouth #1
· Dark Horse Comics' Count Crowley: Reluctant Midnight Monster Hunter #1 and The Mask: I Pledge Allegiance to The Mask #1
· DC Entertainment's Basketful of Heads #1 and The Joker/Harley: Criminal Sanity #1
· Dynamite Entertainment's Vengeance of Vampirella #1
· IDW Publishing's Cobra Kai: The Karate Kid Saga Continues #1 and Star Wars Adventures: Return of Vader's Castle #1
· Image Comics' The Marked Book One and Nomen Omen #1
· Marvel Comics' Ghost Rider #1
...AND SO MUCH MORE!
In the above video, PREVIEWSworld Weekly's Troy-Jeffrey Allen catches you up on everything coming to comic shops! All available to preorder now.
On The Front Cover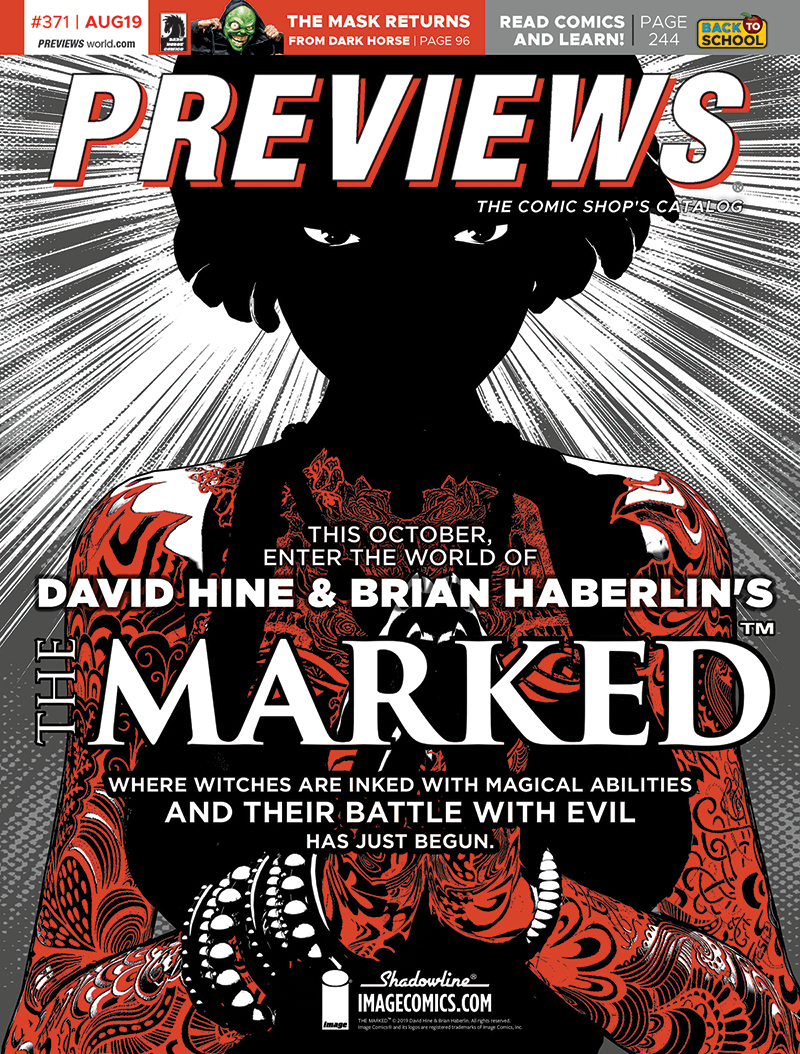 On The Flipside Cover